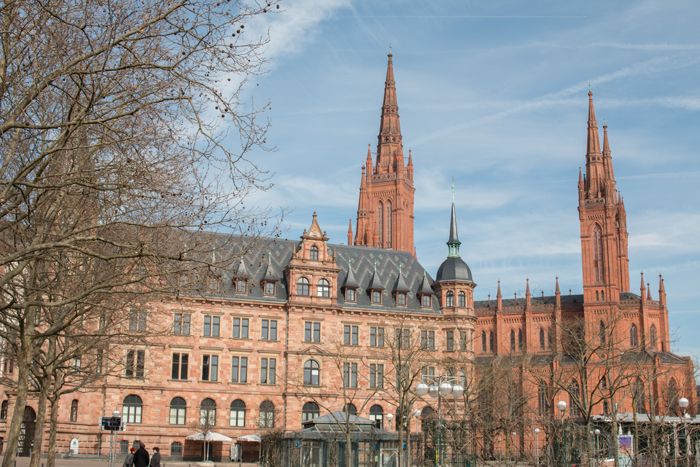 I don't usually have weekends in the traditional sense. When you constantly have exams to study for and papers to write that you can never ever work enough on, you kind of just don't leave the library on Friday evening and go into relaxation mode for two days, but come back the next morning to get just a little bit more of work done. I obviously do take days off, but it usually happens unplanned when I'm just too exhausted to be bothered, but it usually leaves me with a feeling quite guilty.
So if I have gathered anything from my extremely limited office work experience, it is that it is actually quite lovely to be able to leave work on your office desk and to take a proper break over the weekend. Granted, I'm not sure if this is actually really a thing - can anyone really ever leave behind their work? - but I definitely like the idea of being able to do whatever I want without encountering the dreaded guilty conscience that tells me to go work some more.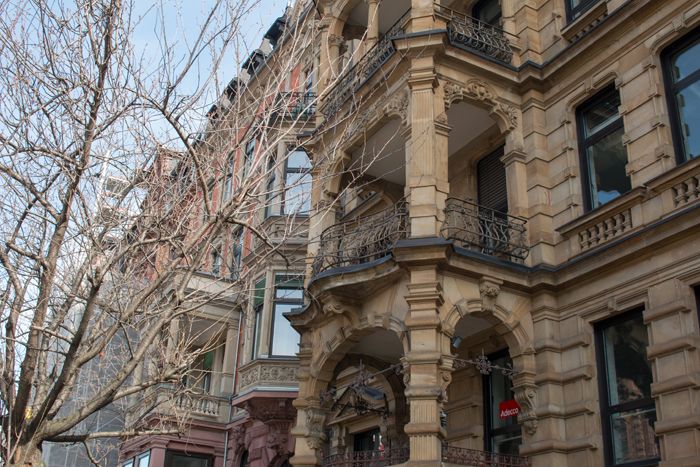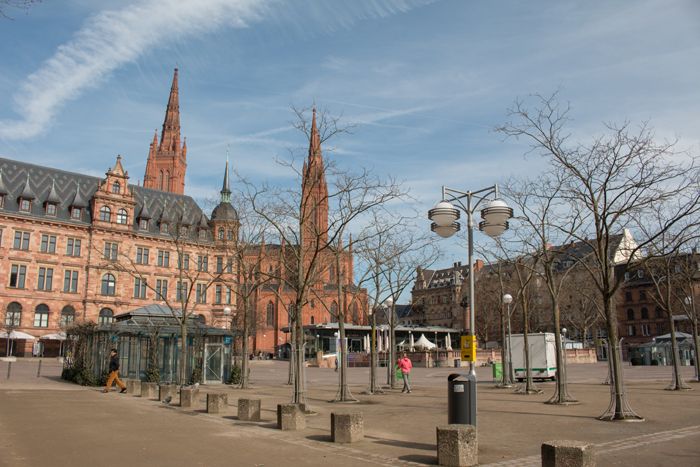 Last weekend, we took a little trip up to Wiesbaden, a small city at the river Rhine and the capitol of my home state Hesse. It's not really the kind of place that would ever find its way on a Germany itinerary, but it makes for a great little day trip if you happen to live in the area and after a long week that was exactly what we needed. Equipped with a list of things to see from the internet - I had been to Wiesbaden before, but never with any sort of touristic inclination - we set out from the train station and found ourselves at the central town square after a short walk, where I couldn't resist picking up my first ice cream cone of the year. And don't worry, I did fix my nails by now.
We had a quick look inside the Marktkirche, a neo-gothic cathedral built in the 19th century, whose red brick-stone architecture I loved because it really reminded me of the Nordic countries, and then stopped by the Hessian parliament for a second before heading to the parks of Wiesbaden.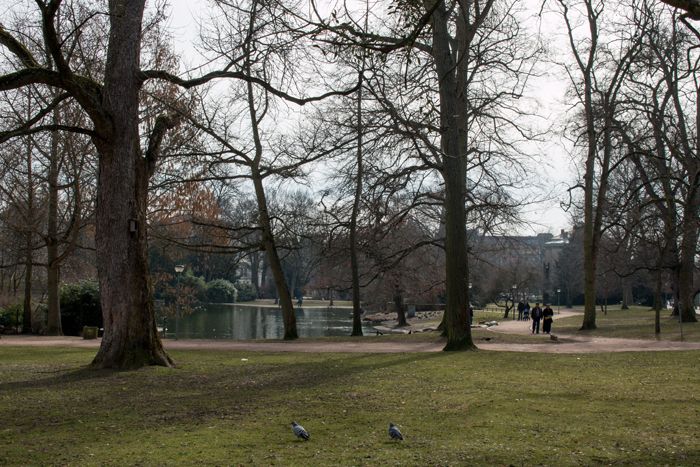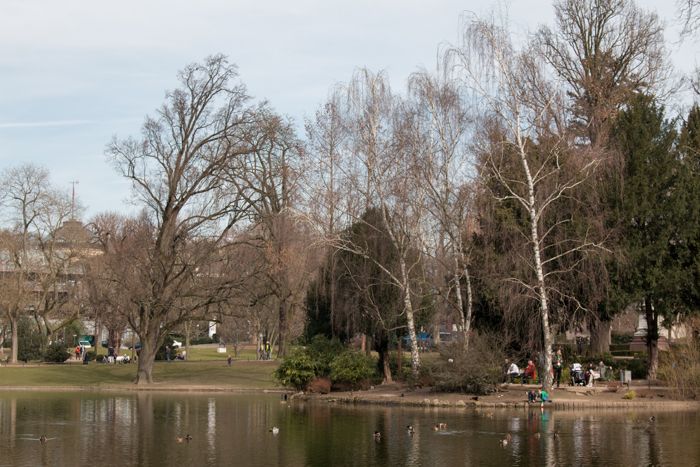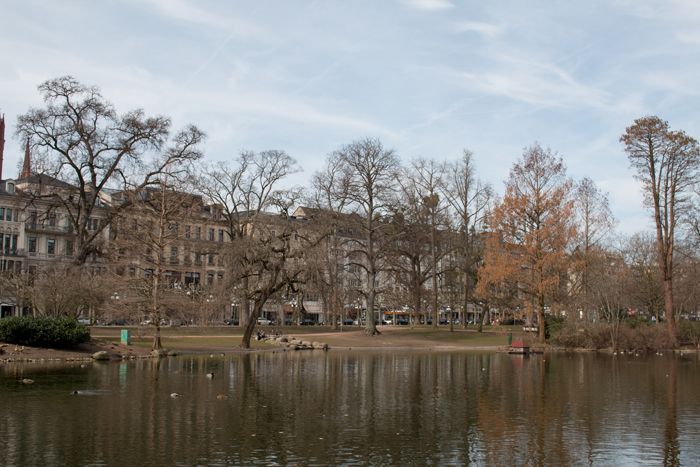 Wiesbaden is also an old spa town and rumored to be one of the places that inspired Dostoyevsky's novel
The Gambler.
As such, Wiesbaden is also a very wealthy city with beautiful architecture and - no spa town could be complete without - a stately casino.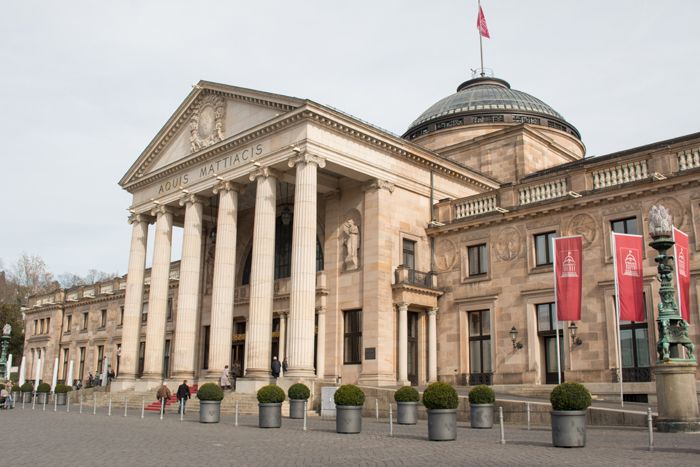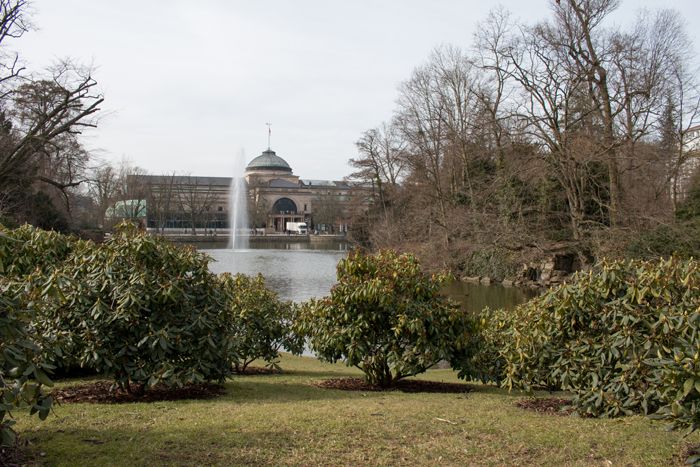 We took a turn around the lake in the Kurpark and since it was one of the first properly warm days of the year, half of Wiesbaden seemed to be eager to get out and catch some fresh air as well. After the long winter, I was definitely ready for spring to appear and so I loved seeing the first small, but promising flower buds.
Since we can never get away from nature for too long, we decided to check out one of Wiesbaden's top attractions according to TripAdvisor and headed to the Neroberg, a little mountain inside of the city.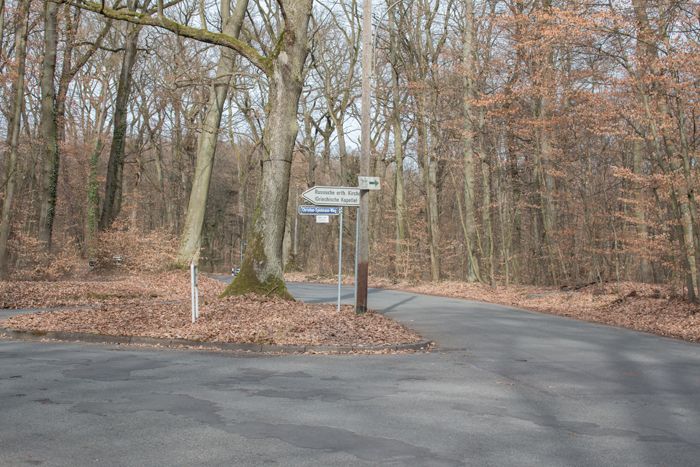 After a quick walk up some stairs and through a quiet residential area, we arrived in a small forest and immediately spotted the beautiful Russian Orthodox Chapel. If you live and travel around Europe, you sometimes feel like you have seen every imaginable style of church already and so the golden bulbous spires were a welcome sight.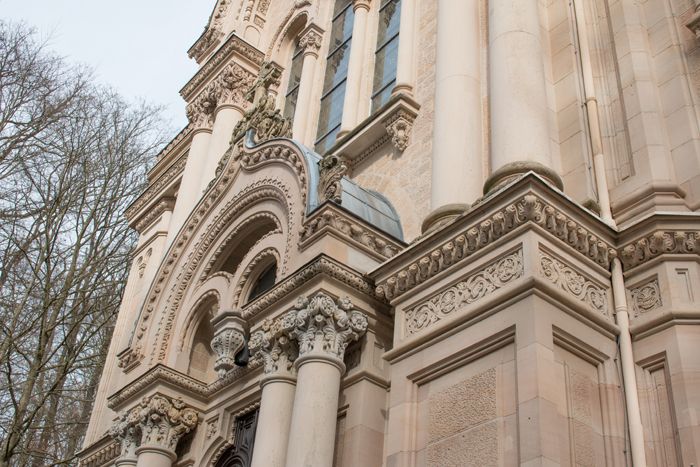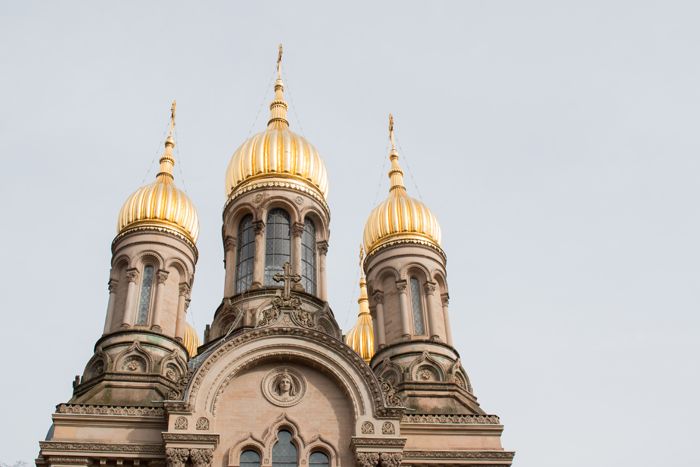 The Neroberg is a popular recreational area and so there were lots of people out and about enjoying the weekend. We saw families with little children, a dance club practicing to vintage music and people of all ages go crazy at a climbing course.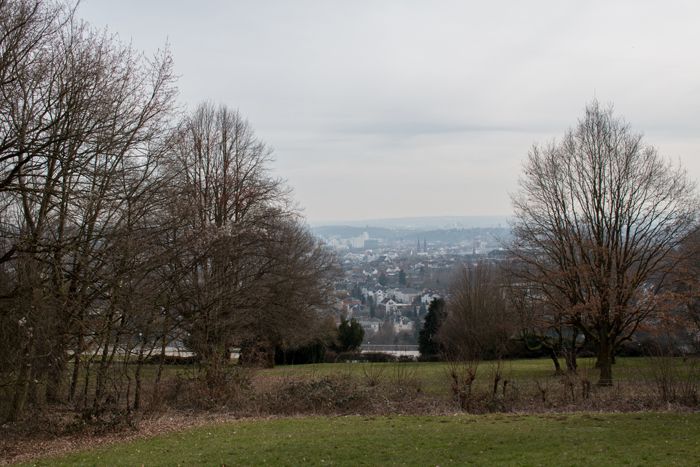 We contemplated going climbing for a second as well, but then decided to head into the forest instead, where we quickly managed to leave the crowd behind us.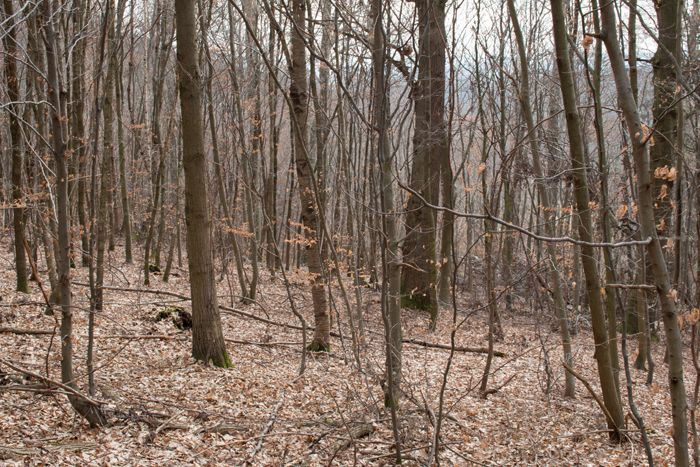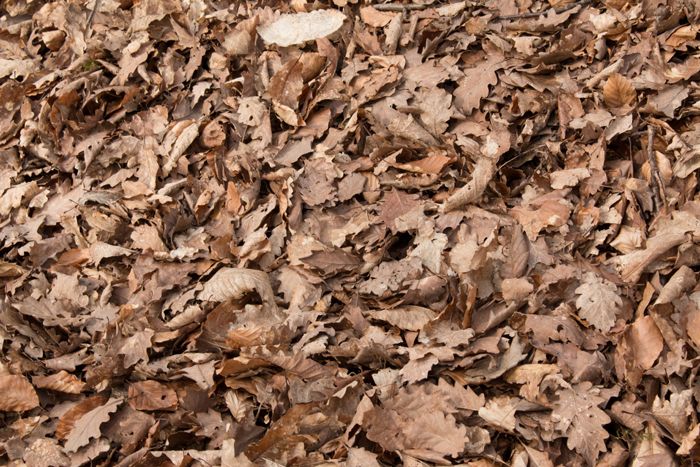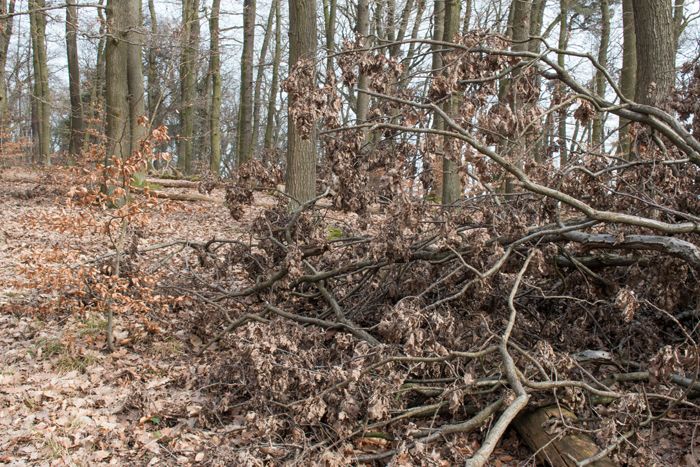 Once we made our way down from the mountain, we noticed that it would be time for us to catch our train soon and so we started to head back to the city center. We went through a little park that ran right through the middle of a street and that was lined with beautiful and grand homes and I couldn't help, but imagine how nice it would be to have such a green space right outside my doorstep as well.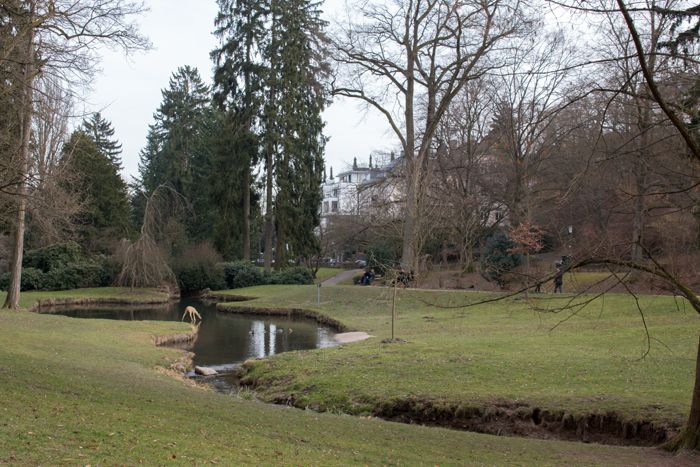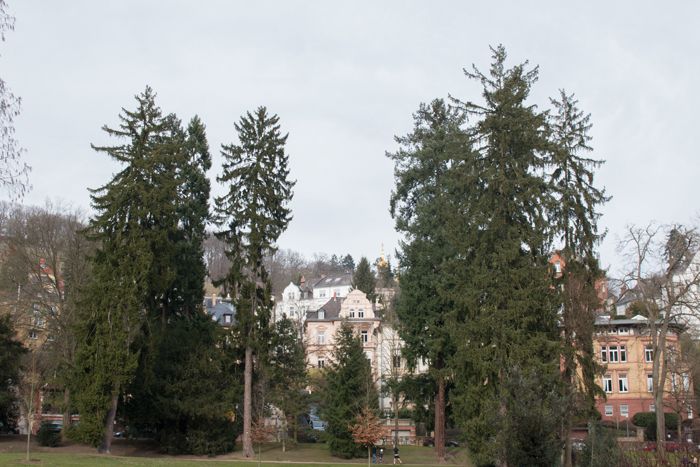 How do you like to spend your weekends?