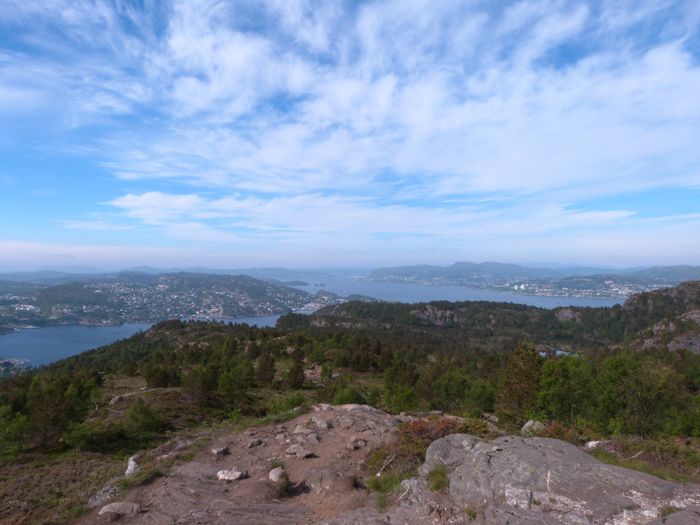 The first time I went hiking on the Lyderhorn was during fall of my first semester studying abroad. After weeks of rain and grey skies - Bergen is one of the rainiest places in Europe! - the weather had finally brightened up again and so some friends and me decided to go out to explore the nature. Because perfectly sunny days are a bit of a rarity in Bergen, people always take advantage of great weather conditions and head outdoors once the sun makes an appearance and on this particular day half of the population of Bergen seemed to be out and about in the same place as us.
There were families with small children and even smaller dogs that braved climbing up the steep rocks at the summit and runners that were so sure-footed and fast that my own (non-existent) stamina wanted to die of shame, but the view over the sea and the islands off the coast was incredibly beautiful and the Lyderhorn immediately became one of my favorite viewpoints in Bergen.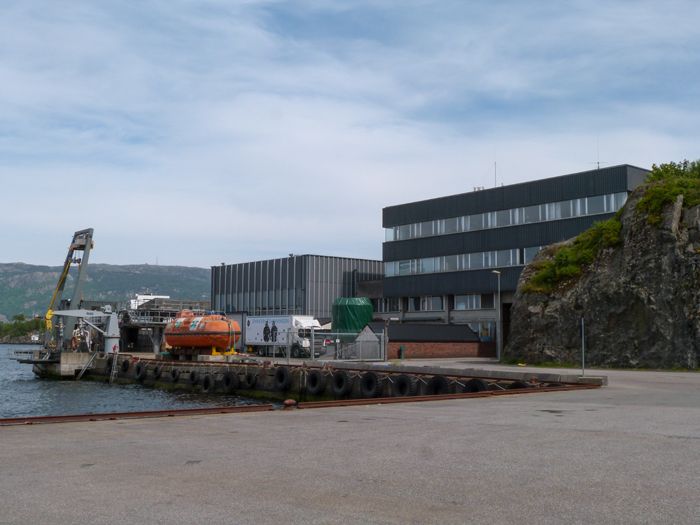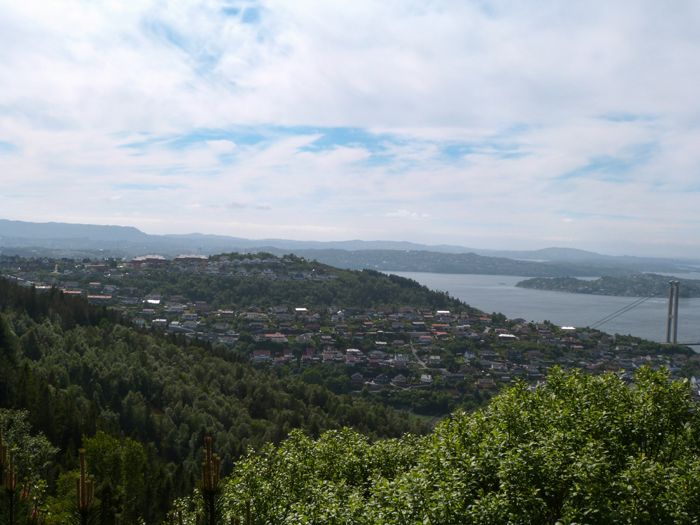 It was clear to me, therefore, that I needed to visit this mountain one last time before I went back to Germany and so my boyfriend and me took the bus out of the city after
our fjord cruise to Mostraumen
to finish the day with a hike in the mountains. The Lyderhorn lies a short drive to the southwest of Bergen and is easily reached by public transport (Bus 17 to Gravdal), but since it was a weekday, we had the path to the summit almost to ourselves and combined with the lovely warm weather and the lively greenery it made for a very serene atmosphere.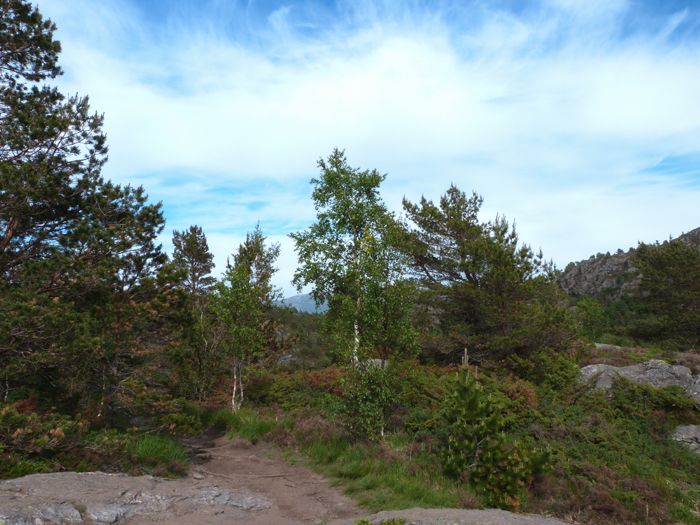 The first part of the hike was a continuous ascent on a paved road, that was not very steep, but still had me take a break every so often. As we got higher up the mountain, though, and left the road, things got a lot easier and we enjoyed ambling along the bushes and trees. One of the things that I love the most about hiking in Norway is that it is always such a genuine experience with nature. Getting up mountains often requires some climbing and usually includes getting lost at one point or another, since any path merges with nature eventually. This makes hiking a little bit more challenging at times, but also a lot more interesting and fun, not to mention rewarding, and I am sure there would be a lot more people who love hiking if every hiking experience were like this.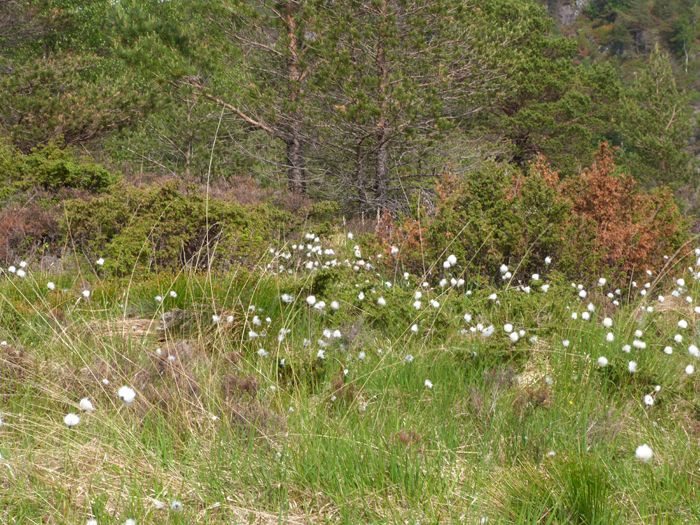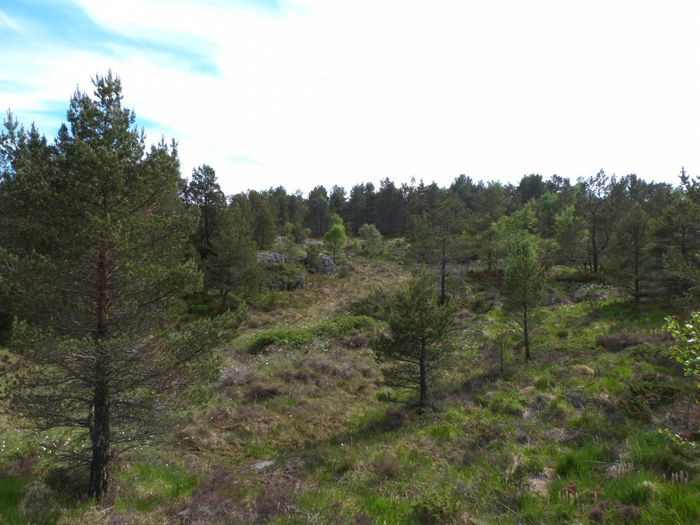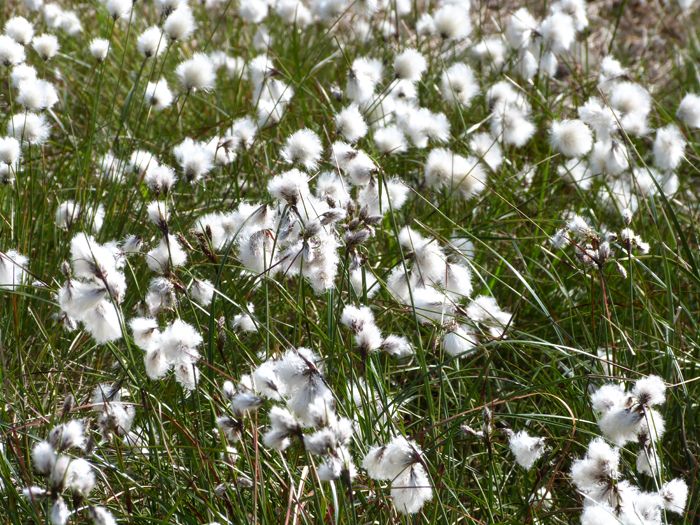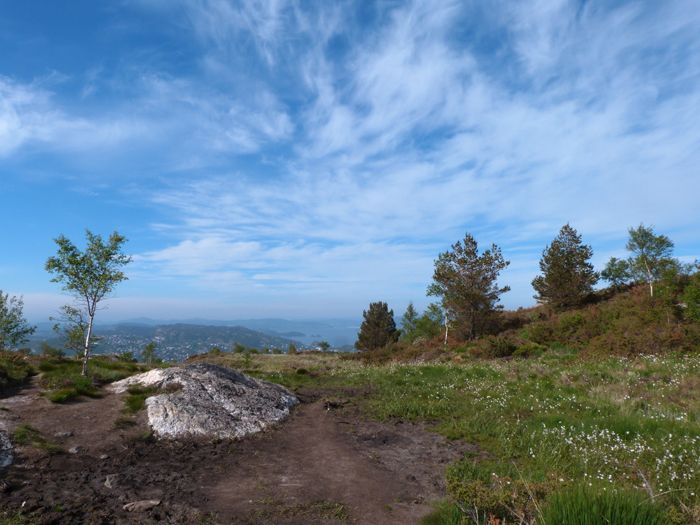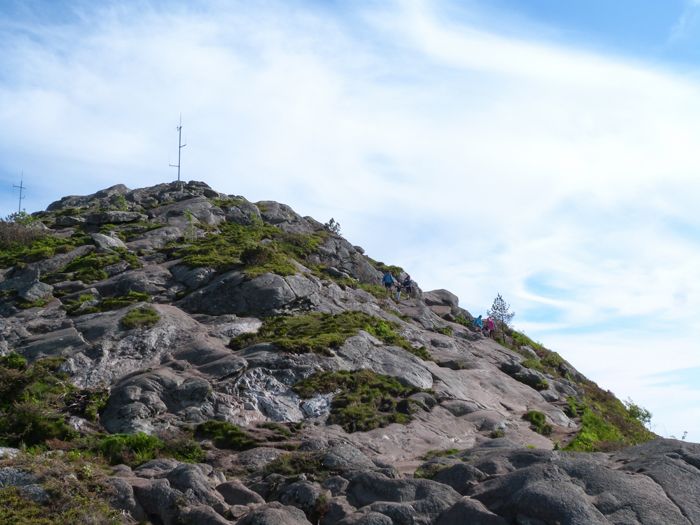 After ten months of living in Norway, I had definitely gotten used to the type of hiking that actually requires you to wear hiking boots, but when faced with the steep wall of rocks one had to climb in order to reach the top of the Lyderhorn I still had to admit that it was giving me some goosebumps. But after having survived climbing up these rocks in the middle of the winter when they were covered with ice and slippery as hell, it was almost a breeze in the summertime.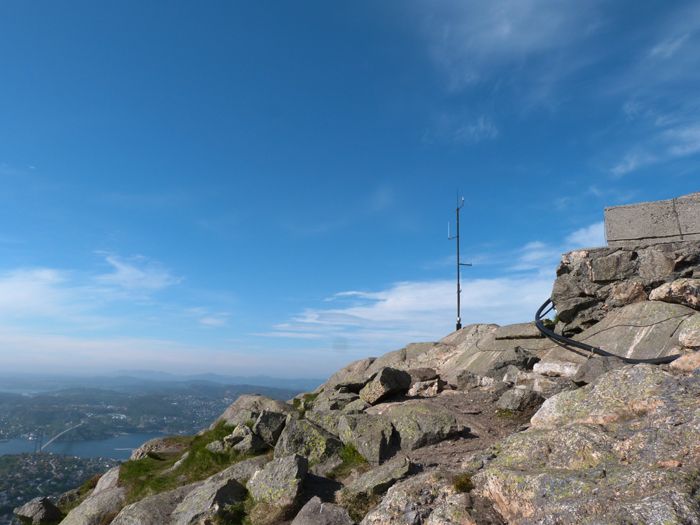 We took a little break on the top and just enjoyed the incredible view, before deciding to climb down the other side of the mountain on our way down. The climb down was even steeper than the climb up, but well marked and hence a good, but fun challenge for us and it was only when we looked back up to where we had come from that we noticed just how intimidating the path looked from that perspective.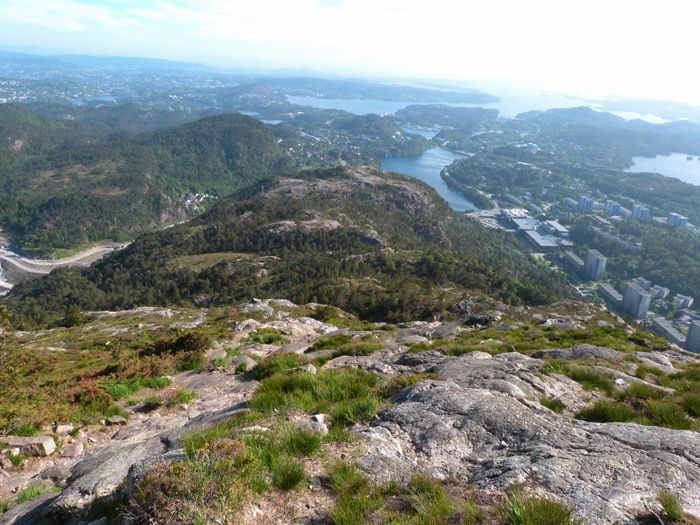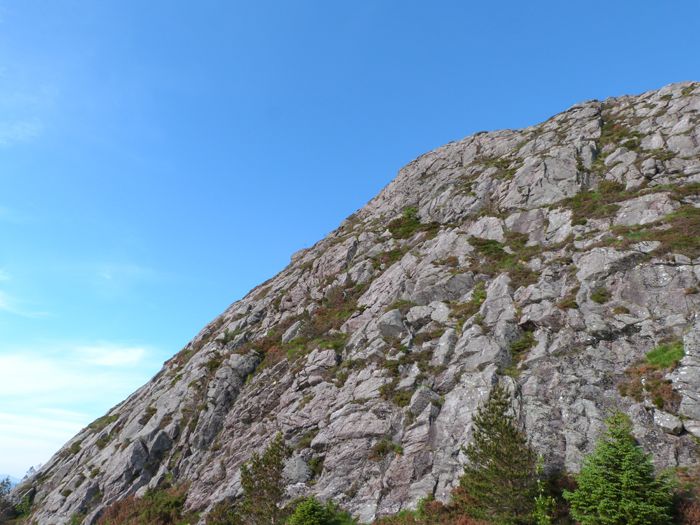 The Lyderhorn may not be one of the classic Bergen hikes - do check out the
Fløyen
and the
Vidden Hike
if you are more interested in that, they are fantastic! - but it is still one of my favorites because of its great views and I think it would be a great fit for anyone visiting Bergen that appreciates a hike that is a tad bit more adventurous.
What is your favorite hike?