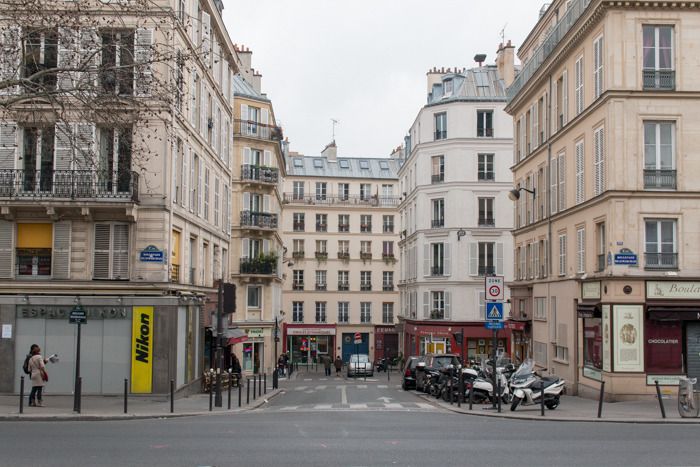 Margo
and
Jordan
had been speaking about going on a little blogger getaway to Paris for many months already and when conflicting schedules made it seem like I would not be able to join them and
Alex
and
Jen
in the city of lights I was nearly heart-broken. How on earth could I miss out on what would surely become an epic girls' trip? But in the end, I figured I would be able to squeeze in one small weekend after all, booked my train tickets on a whim and thought YOLO! And it definitely was the best decision: There was lots of laughter, lots of talking and lots of food and I loved hanging out a bit more with Margo and Jordan and getting to know Alex and Jen, who had both come over from the UK, for the first time.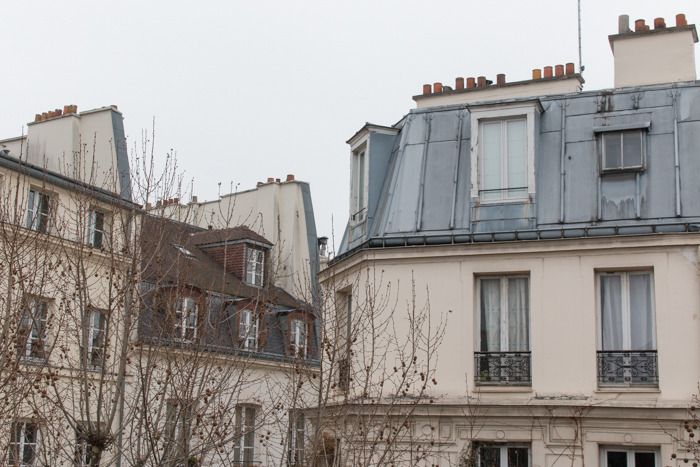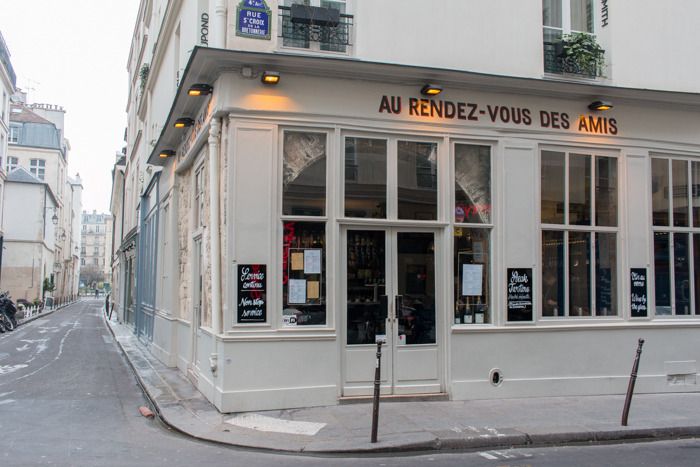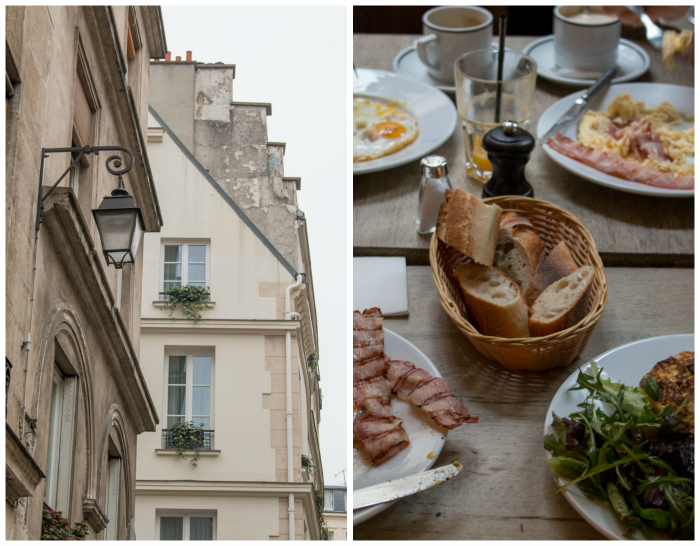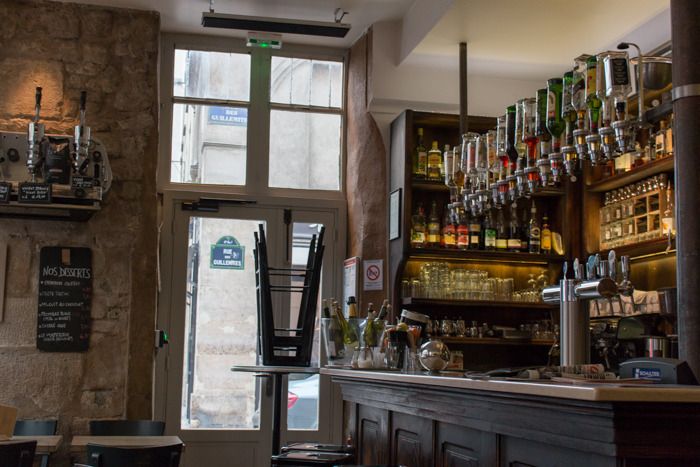 My train from Frankfurt had only arrived in Paris at 11pm and by the time I arrived in our apartment, I was spent, but excited for the days ahead. We headed out to the Marais the next and stopped at
Au Rendez-Vous des Amis,
which couldn't have been named more aptly, for some coffee and breakfast. It turned out to be a super lovely spot with rustic, but hip interior design and some very friendly staff. With our daily dose of caffeine, we had some freshly squeezed orange juice, eggs and an assortment of breads and croissant - a great start of the day!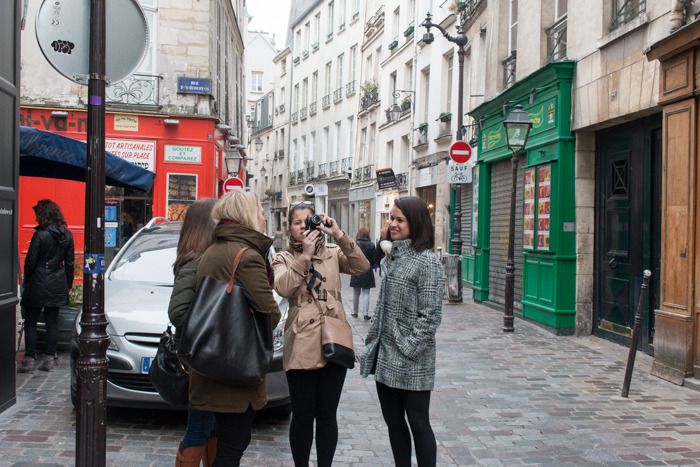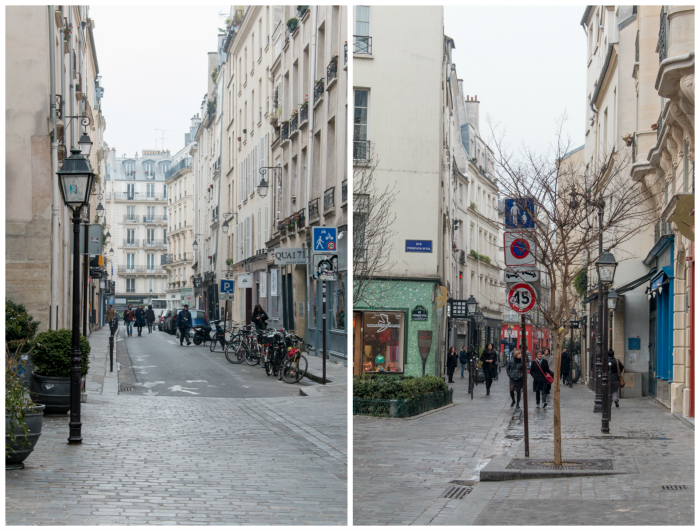 After breakfast, we strolled through the beautiful streets of the Marais, admiring the architecture, chatting and - what else would you expect from a group of bloggers - taking lots and lots of pictures. The Marais is one of my favorite areas in Paris: It has a very different vibe compared to other parts of the city - everything just seems to be a tad bit more cool - there are lots of hip stores and it is not nearly as overrun by tourists as many other places. Give it a go on your next visit to Paris!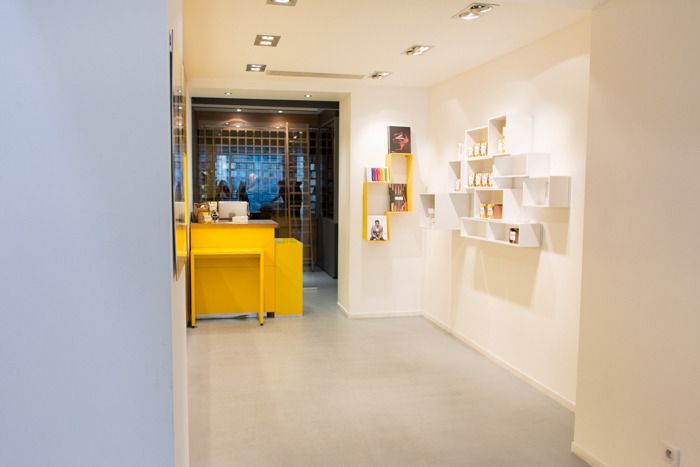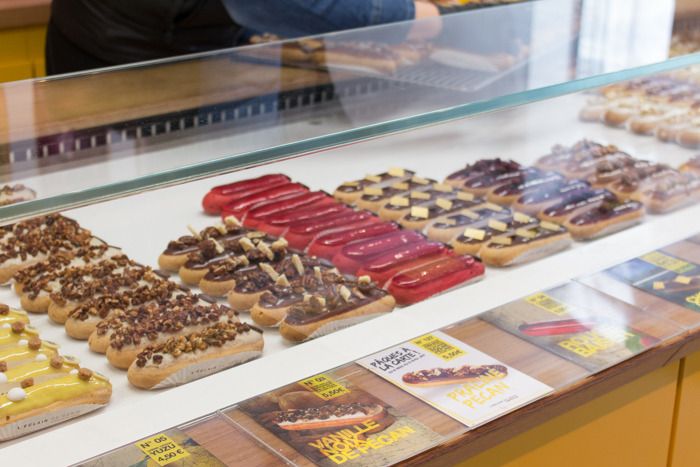 While the girls had a quick look at Cos, I popped over to
L'Eclair de Genie
. I had been wanting to try these delicacies for a couple of years and so stopping by one of the stores was the one thing I knew I needed to get done during this trip. The eclairs really were kind of genius and not to mention looked like little works of art. It was super hard to decide just which ones to take home, because there was such an interesting choice of flavors, and the pastries were almost too pretty to eat - but only almost!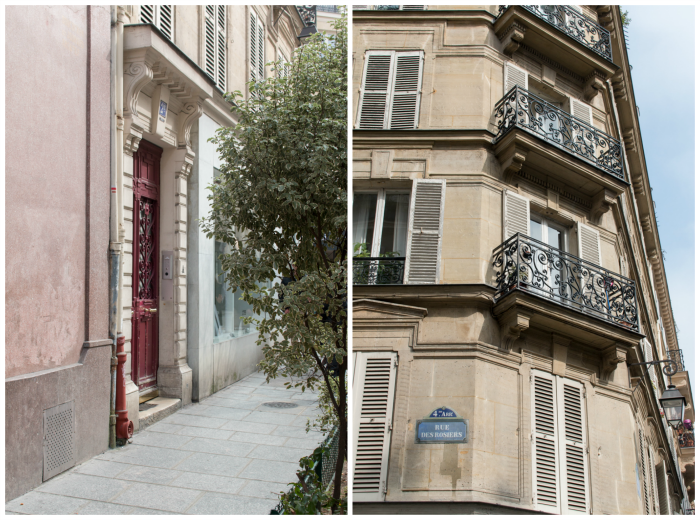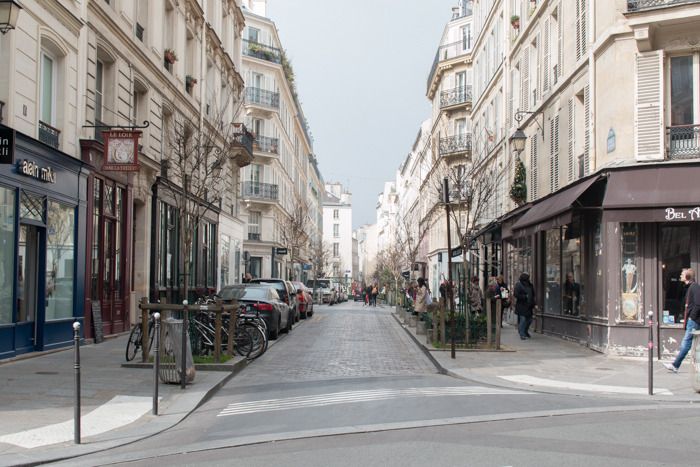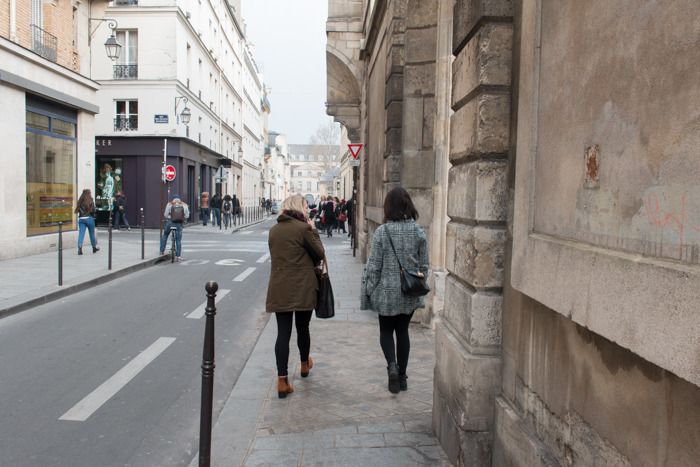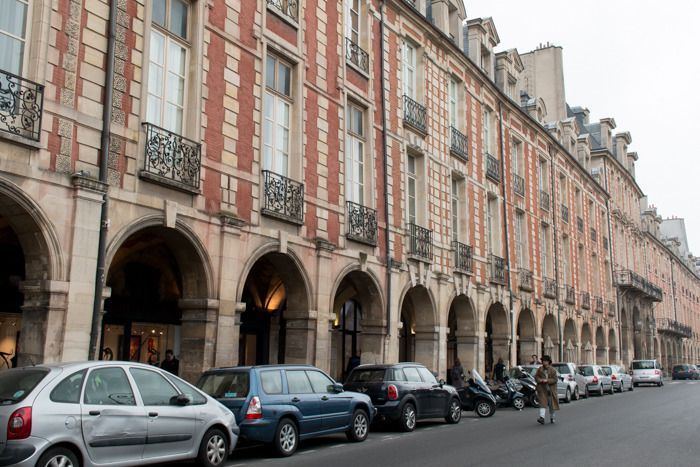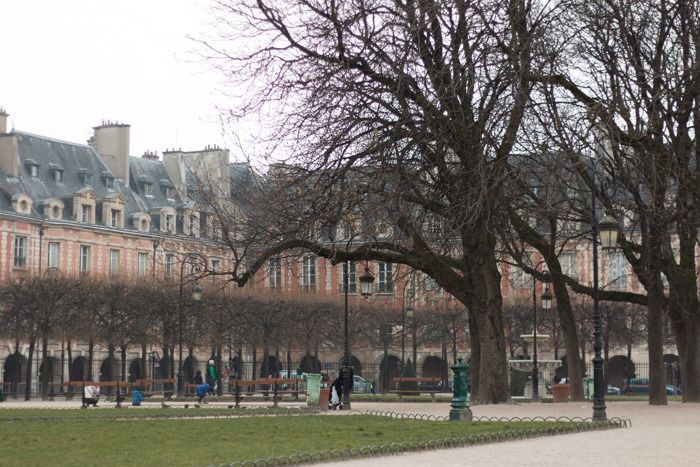 Eventually, we found ourselves at the Place des Vosges, the beautiful historical heart of the Marais and one of my favorite places in Paris. The square was build on royal order in the beginning of the 17th century and many members of the nobility used to live in the buildings lining its edges, but after the French revolution the Marais started to fall into disrepair until it was rediscovered in the middle of the last century and started to become the hip spot it is now.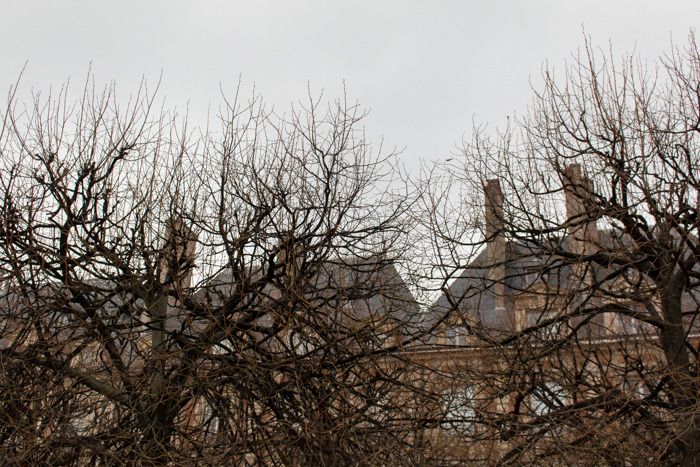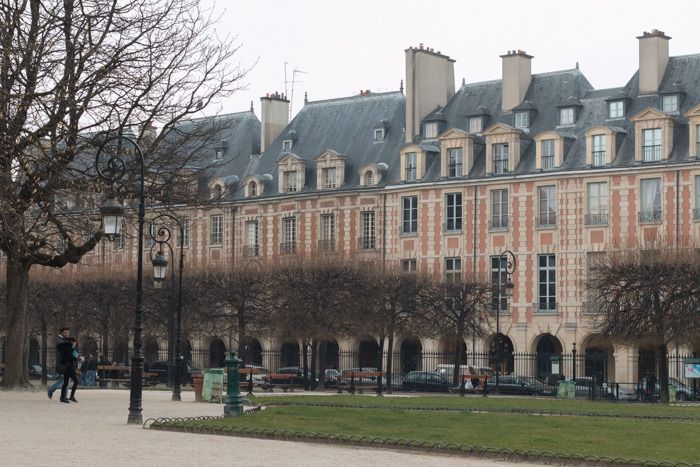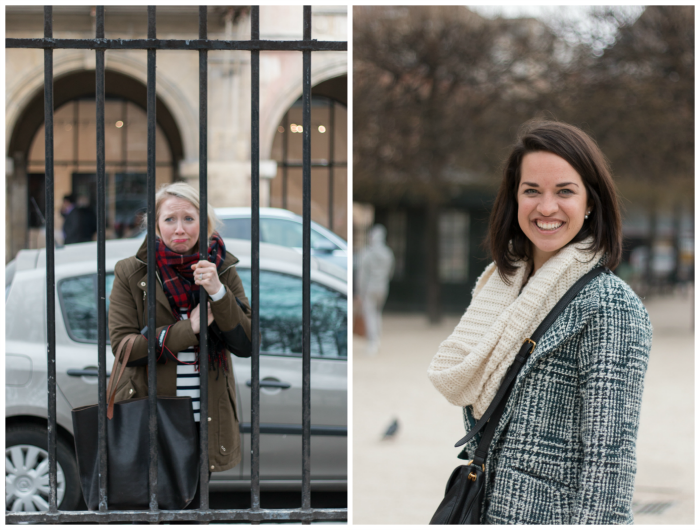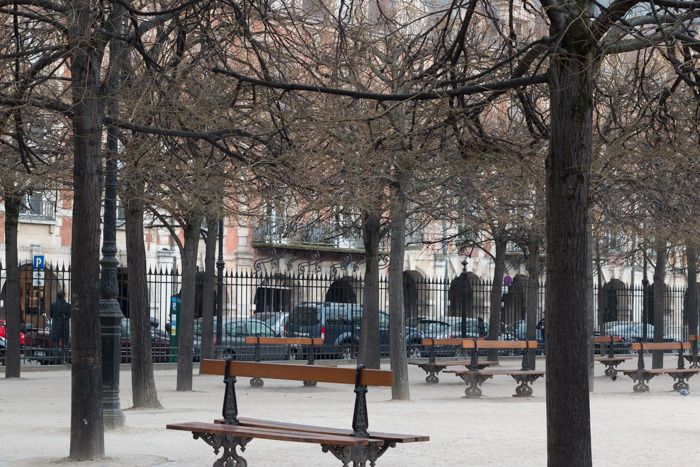 Margo let me borrow her new 50mm lens for a bit and I loved playing around with all the possibilities of super low apertures. I'm still not sure if this lens is quite the right fit for my style of shooting (why is picking out new lenses so darn difficult?), but there are so many people who are very much in love with this lens and so it was interesting to see what all the fuzz was about.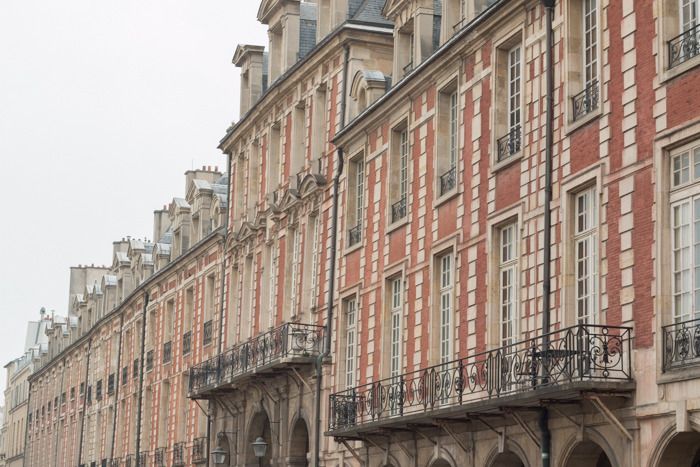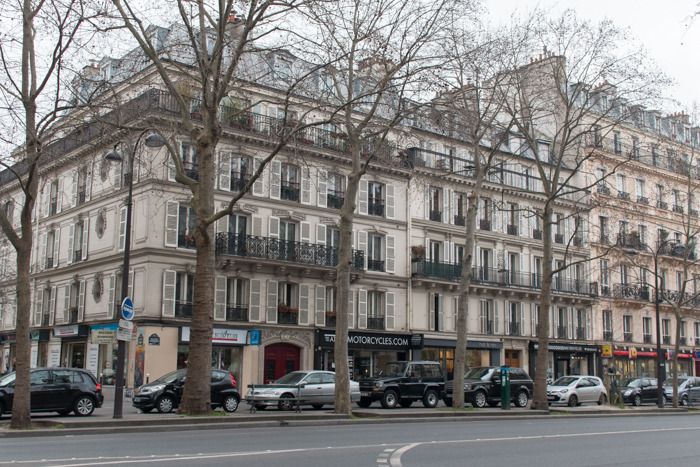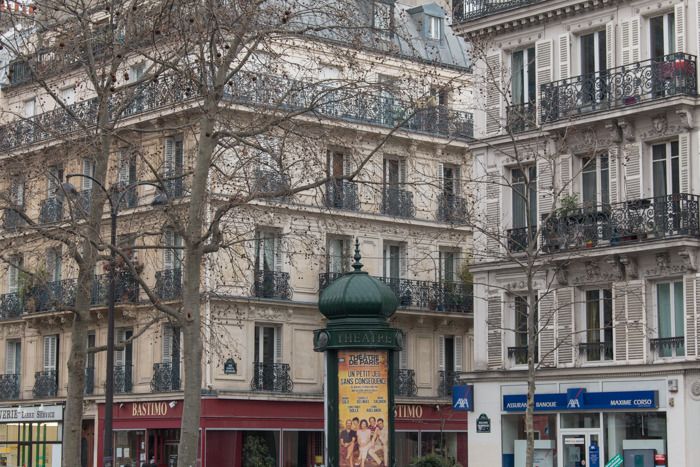 We headed to Boulevard Beaumarchais next to hit up every Blogger's favorite store in Paris: Merci. A cool concept store, selling everything from stationary, furniture, clothes and kitchen appliances and a paradise for everyone who appreciates edgy design.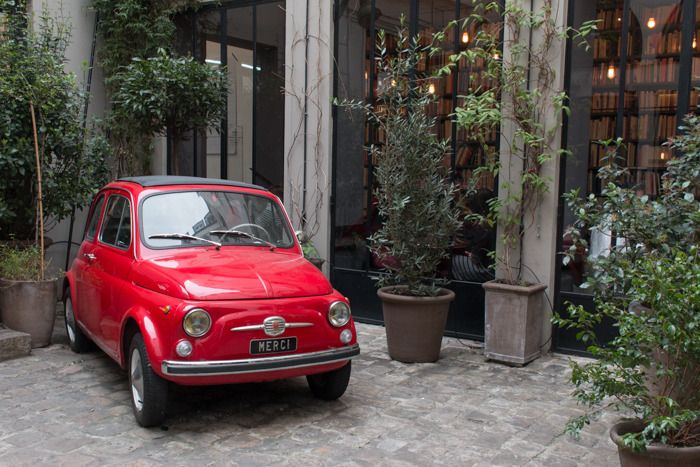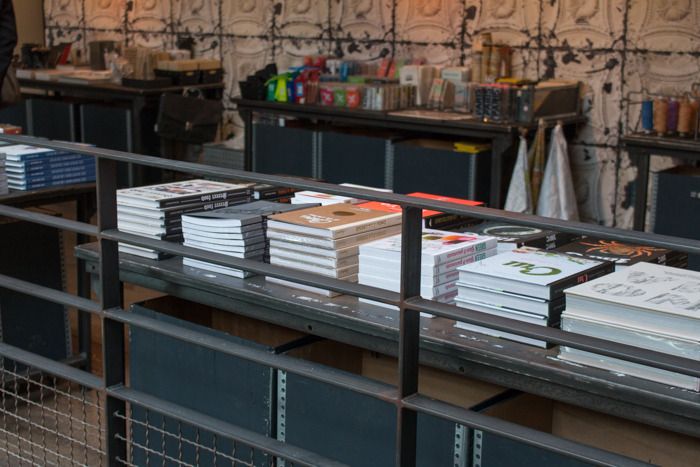 I had hoped to grab a bite to eat at Merci, but the place was very, very packed and so we decided to go walk some more and grab coffee at Fondation Cafe instead.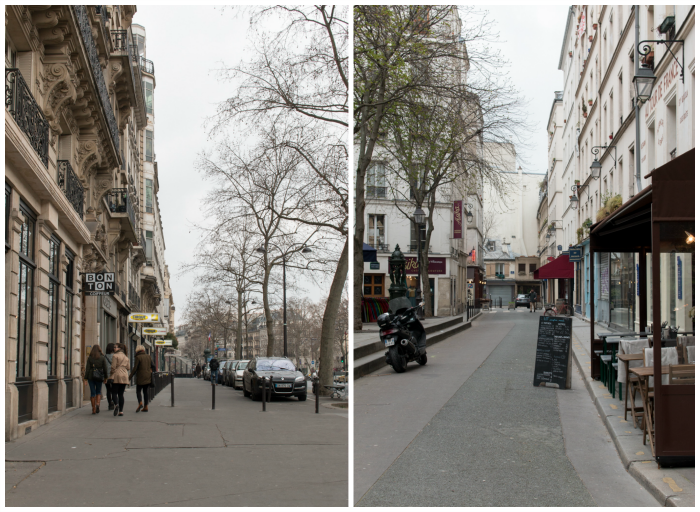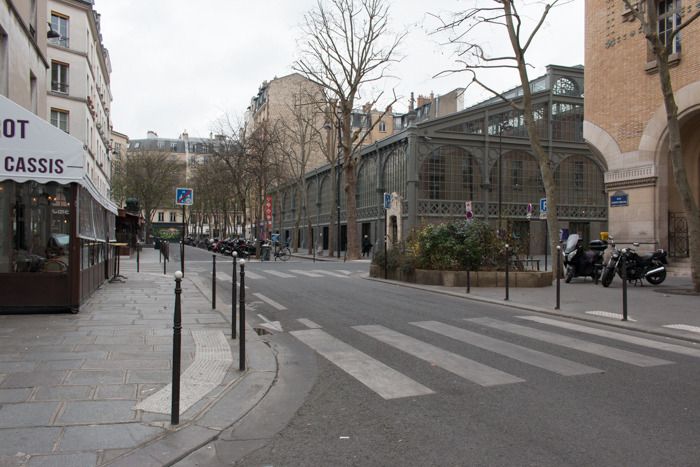 Fondation is a tiny little hipster coffee spot somewhere between the Marais and Republique and brews a strong coffee that can definitely catch the heart of any coffee aficionado. I found the coffee a bit too strong for my own personal taste, but I'm really not a coffee drinker at all, so there is your reason. My coffee expert girls loved it, though!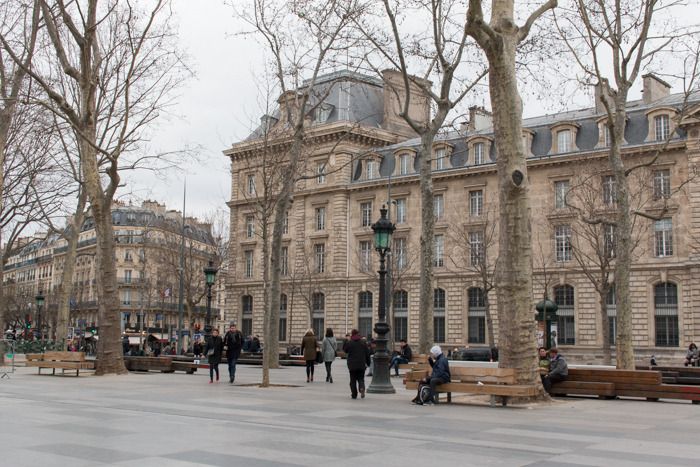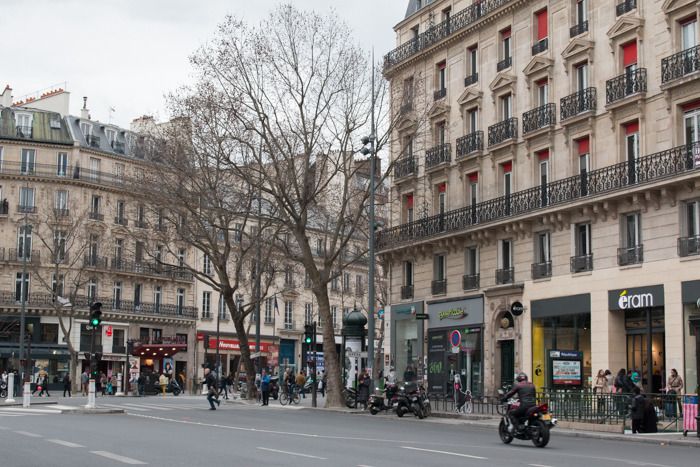 Despite the heavy coffeine dose, I eventually got super tired. A stop for a late lunch - a delicious and very, very cheesy Croque Monsieur that I didn't take a picture of because I destroyed it before even thinking about it - got me up on my feet a little bit again, but in the end I was glad to crash at the apartment again. We spent the evening eating lots of bread and cheese, drinking some wine and hanging out with the lovely
Sara
and generally just having the best time. Audrey was right: Paris really is always a good idea.