Happy New Year! I hope 2015 will be a great year full of adventures and opportunities for all of you! I didn't originally plan to write a post like this - they do have a way of being quite repetitive - but after browsing through many another blogger's yearly round up, I felt like giving it a shot myself. I've got to be honest: The second half of 2014 was kind of rough for me. I had a really big workload that made it hard for me to juggle all my interests and I especially struggled with the expectations I had of myself. I barely had time to breath, I was constantly disappointed with how I was doing and sometimes I was just plain overwhelmed by all my thoughts and emotions, all the while blaming myself for not keeping it together better.
I knew I had to make some changes to my lifestyle and to my attitude, but I was lacking the energy and drive to do so and it was only when the holiday season came around and I dared to look back at the past months that I realized that I had barely lived at all. I've forgiven myself for judging myself so harshly and I'm ready to move on now, but I do wish to remember 2014 as a year of great lessons and great adventures and so I want to take a moment to look back at my favorite experiences and bring the good memories to the foreground of my mind.
Studying abroad in Norway
I spent the first six months of the year living in the beautiful city of Bergen in Norway. I have expressed my love for Norway countless times on the blog before and I know I sound like a broken record, but this country really is one of the most beautiful places I have ever visited. I went hiking a lot, I fell in love with photography more, I made some great friends and I traveled a whole lot, both in the country and to other places. But the thing I loved the most about studying abroad was the amount of time it freed up for me to explore my non-university related interests.
Before I came to Norway, I felt a little bit lost - I wasn't sure what my passions and talents were and I sure as heck didn't know what I wanted to do with my life in the long run, but I now feel much more at peace with myself - strange second half of 2014 notwithstanding. Before, I sometimes felt like I had no dreams at all, but living in Norway opened up my mind and lead me to rediscover my passion for both my studies and hobbies old and new. So, if you ever have the opportunity to study abroad - whether in Norway or anywhere else in the world - please take it: It truly may be one of the best things you can do for yourself!
A (too) short layover in Copenhagen
Copenhagen is definitely
my favorite Scandinavian city
! I do love Stockholm and Oslo as well and I haven't been to Helsinki yet, but there's just something about Copenhagen that I have absolutely fallen in love with. I spent a few hours in the Danish capital during an extra-long layover on my flight back to Norway from Germany and it wasn't nearly enough - I easily could have spent days exploring the city.
The funny thing is that just one day earlier, I didn't really want to head to Copenhagen at all: I was in a rough spot and kind of hated myself for purposely booking a flight with such a long layover, but in the end I managed to pull myself together and had all bad feelings blasted away within minutes of stepping off the plane.
Being in Copenhagen
immediately made me feel so much better!
Hiking in the Lake District
I've probably mentioned this before, but the English countryside may just be my favorite place on earth. There's just something about the nature in England that appeals to a place deep in my heart and I occasionally catch myself daydreaming about owning a beautiful little cottage and a lively little dog in England and spending my days walking through the grass in my Wellies. That, for me, comes pretty close to paradise! S and me went to
the Lake District
- England's favorite walking ground - for a few days in early spring and it just solidified my love for this country.
Beautiful mountains
and an amazing array of colors made it impossible for me to not fall in love with England more!
The Harry Potter Studio Tour in London
I'm not lying when I say that this may just have been the biggest highlight of the year for me! I've been a Harry Potter fan ever since I was a kid, but I only seem to fall more in love with the series as I get older. In other words, walking through the movie sets and seeing all the probs was kind of like a dream come true and I left the tour with the biggest smile on my face. I'm also currently re-watching all the movies and it is just about the best pastime ever. If you haven't read the books yet or watched the movies, put in on top of your bucket list right now! You will be wondering why you didn't do so sooner!
Traveling to Iceland
Granted, everyone and their mom has been heading to Iceland lately, but it's not hard to see why. Iceland is like no other place in the world and especially looks like no other and there's just the right amount of remoteness to make travel in Iceland adventurous, but still easily accessible. We rented a car for a week and
explored the South Coast
and I'm hoping to go back for a bit longer one day and visit the North of the country!
Falling in love with Hongkong
Hongkong was my favorite place I traveled to in 2014! I loved experiencing the mix of Western and Chinese influences and definitely plan to return often in the future. My favorite thing was just to walk through the streets and to take in all the craziness - to me, Hongkong felt like NYC on crack, but in a really, really good way - and while I had to run into a store every ten minutes to escape the excruciating summer humidity, I really, really loved the city. I also re-connected with an old friend from early High School days who I hadn't properly seen in years and that may just have been the best about Hongkong!
Following my heart to Bali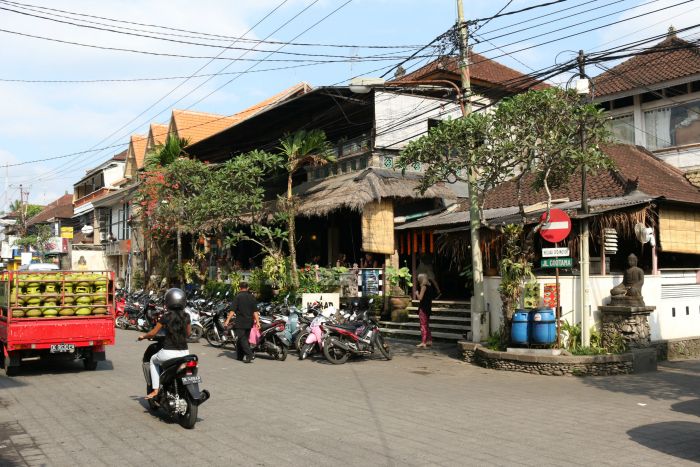 When I planned my Asia travels, I had a feeling in my gut that I should head to Bali. Maybe it was getting into Yoga - wow, have I really become one of
those
girls? -, maybe it was seeing one too many gorgeous pictures, but I'm definitely glad to have made it to this island. We didn't spend a lot of time in the touristy hotspots and instead focused our efforts on seeing the beautiful nature that Bali has to offer and on drinking as many fresh coconuts as humanly possible. Bali really is as special as people say, especially if you make an effort to leave the beach.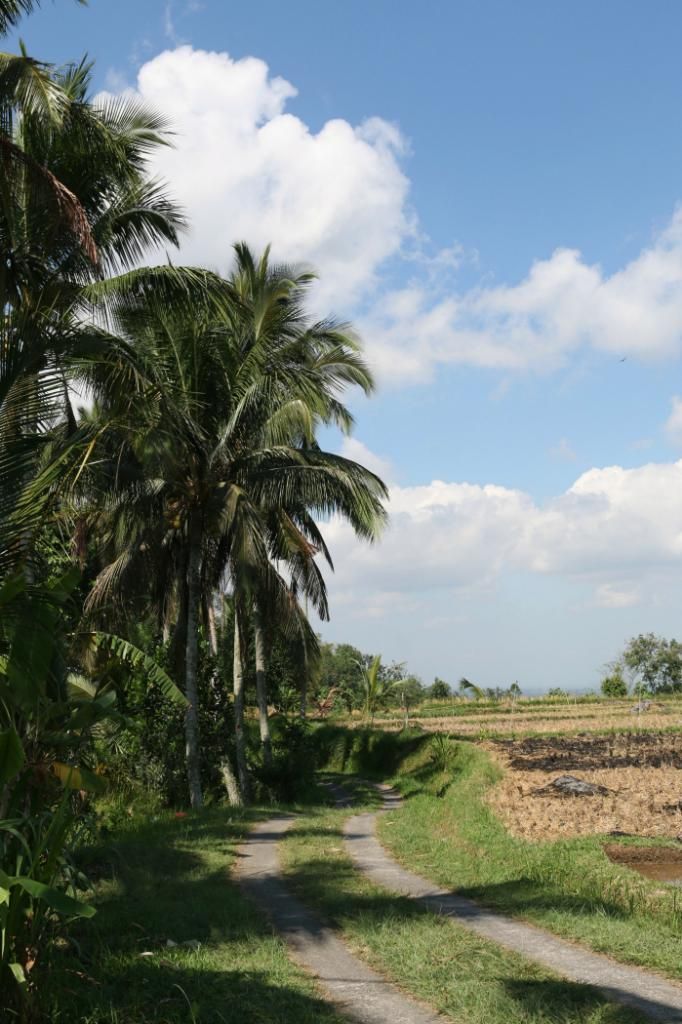 The beauty and ease of Chiang Mai, Thailand
My travels in Asia ended with a three-week-trip through Thailand. We spent a good amount of time on the beaches in the South of the country, but to my own surprise my favorite place was Chiang Mai in the far north of Thailand. We did lots of fun activities, ate lots of delicious (and more importantly for S fish-sauce free!) Thai food and decided that once we eventually had back to Thailand, we're going to spend more time seeing other places in the North as well.
Making Blogging Friends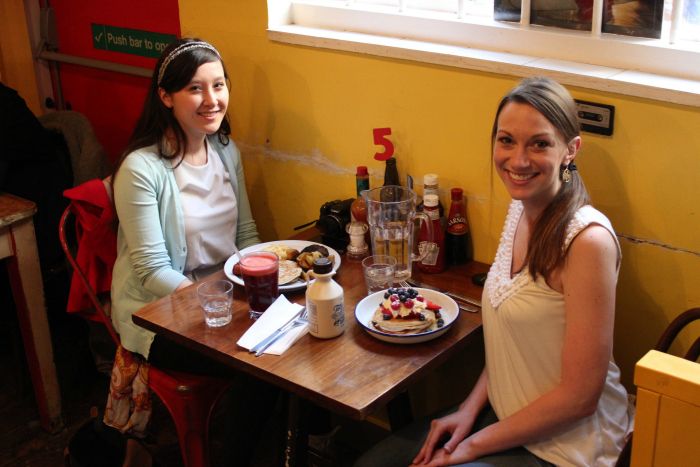 This might sound very cliché, but the best thing that comes from blogging are definitely the connections with other like-minded people - both online and in real life. From meeting up with
Sarah at the Breakfast Club
in London to connecting to
Jordan
and
Margo
, who have become regular presences in my life, back in Germany and so many other great people that I hope to meet in real life one day, blogging really has lead to more friendships than I could ever have imagined. I really think of all of my readers as friends and I'm so thankful for each and every one of you that takes time out of their days to visit my little corner of the internet! It has given me so much joy to get to know you and to share bits and pieces of my life with you and I'm making a conscious effort in 2015 to revive this hobby after the rough months in the past.
Christmas Spirit in Salzburg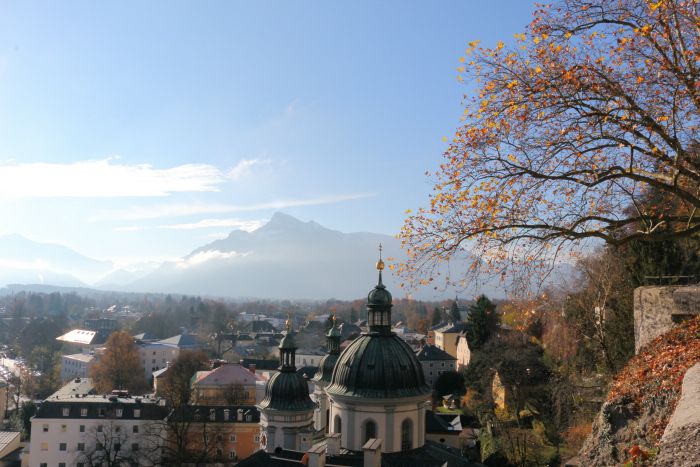 I still have more posts to come on Salzburg - I hope you aren't sick of it already! - but it really was a gorgeous place to visit. It also has made me realize that I need to be in the mountains more often and I'm already planning to head to the Alps for a bit of hiking some time in the spring or summer. Strolling across the beautiful Christkindlmarkt was also the perfect beginning of the holiday season and definitely got me in the Christmas spirit.
What were your favorite experiences of the past year?