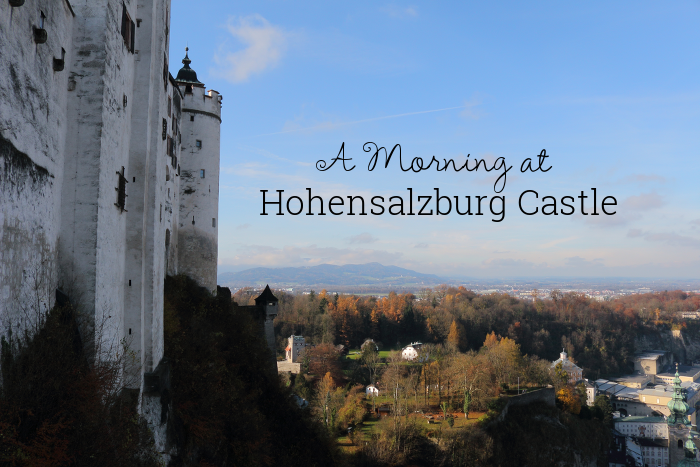 I started writing this post ages ago, but then got completely caught up in exam frenzy and did little more than sit in the library all day - my everyday life sure is glamorous, isn't it? Well I don't know about you, but it definitely isn't particularly exciting or varied for that matter. I get up, scroll through Instagram, study for most of the day and then maybe hit up the Gym or work on my blog in the evening. Every once in a while I take a day off and visit my parents or go do something interesting, but for the most part it's the same thing every day. There's nothing wrong with routine, obviously, but one of the things that I love most about traveling is that my days always seem to be fuller when I'm on a trip and that's especially true for city trips.
Salzburg is a pretty small city, but considering its size there is a whole lot to see and do. Hohensalzburg Castle is one of Salzburg's prime tourist sites and majestically nestled on top of a small mountain, it overlooks - you could also say overshadows - the Old Town. The fortress definitely dominates the cityscape: It was one of the first things I noticed when we arrived by train and it continued to be in our line of sight for most of our stay. Whether we were strolling through the alleys of the city or heading to our hotel through the Mirabell Gardens - it rarely took more effort than lifting our heads to see the castle. It was obvious, therefore, where we would spent our first morning in Salzburg.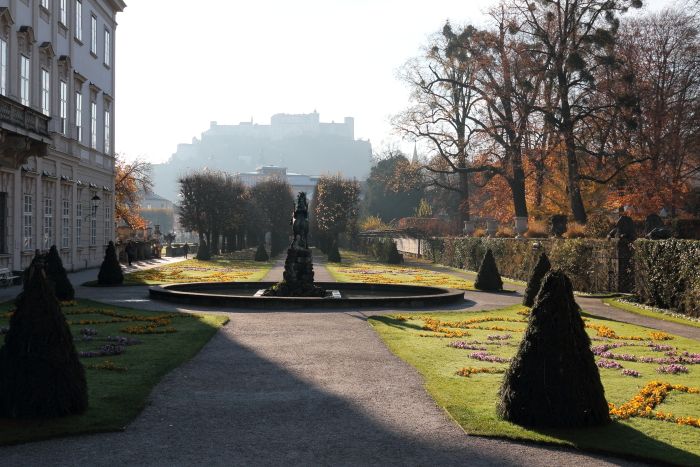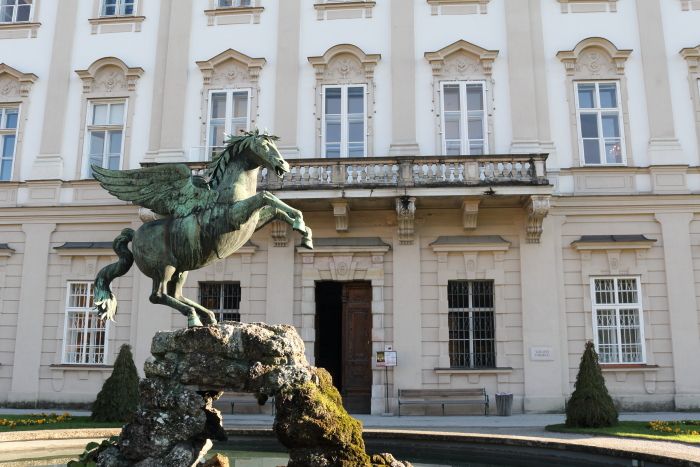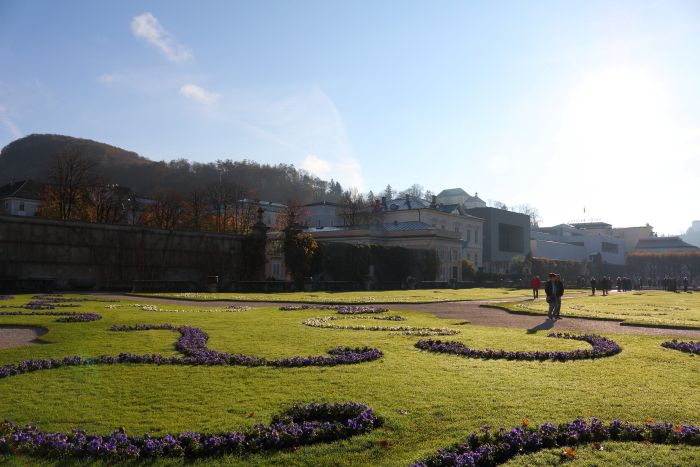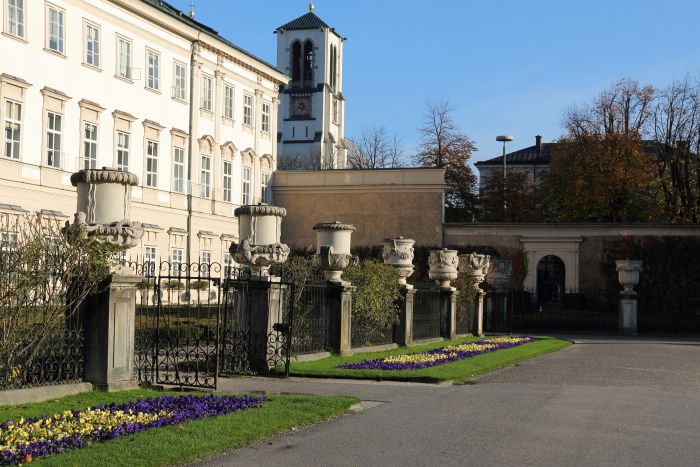 On our search for breakfast, we wandered to the beautiful Mirabell Gardens again. The weather was much nicer than the day before when thick grey clouds had cast their shadows over the city and my photography heart did a leap at the glow of the soft morning light. I'll never be a morning person, but if all mornings looked like this, it would be a whole lot easier!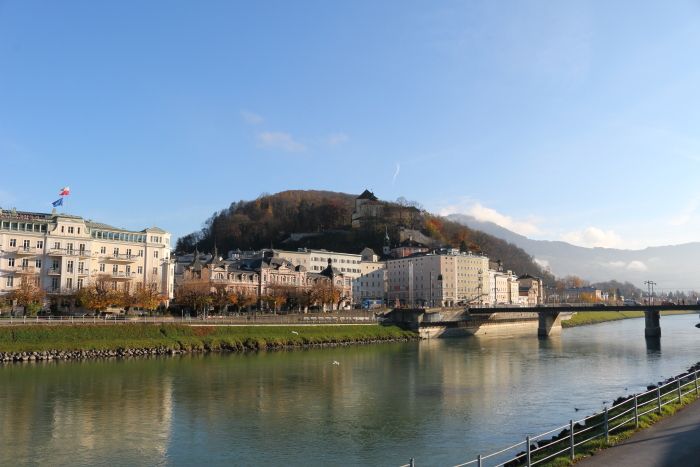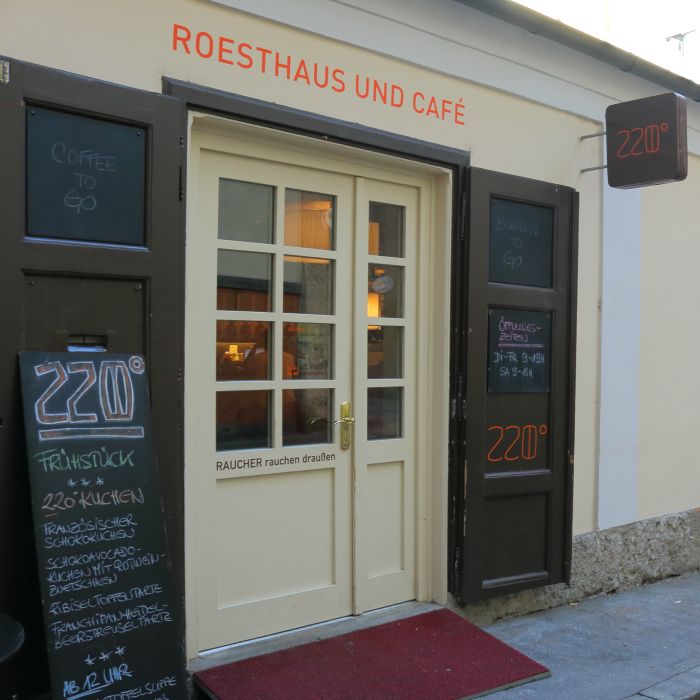 We stopped for Breakfast at
220 °C
and according to the internet it's THE place for breakfast in Salzburg. Focused on great coffee and equipped with an extensive breakfast menu, it's the perfect place for reluctant morning people like me. The place is tiny and packed, but we managed to get a table and enjoyed some Scrambled Eggs with Basil Bread as my brain slowly started to awake up from its slumber. I always prefer to take my mornings slower and taking the time for a lavish breakfast really is one of the best ways to do so - I should make this a part of my usual routine more often!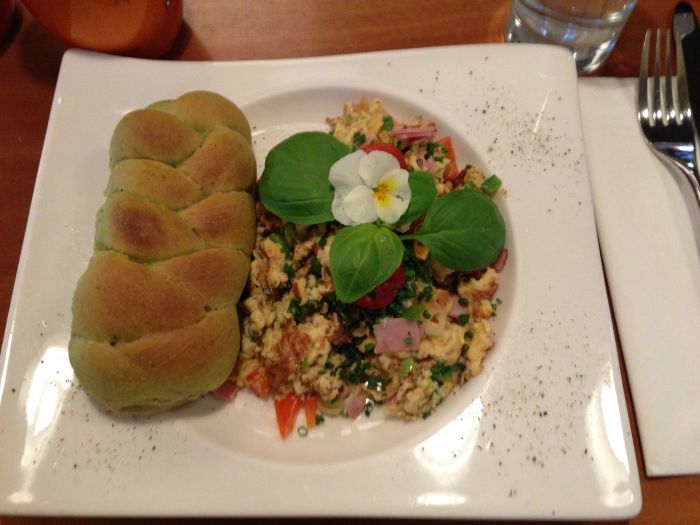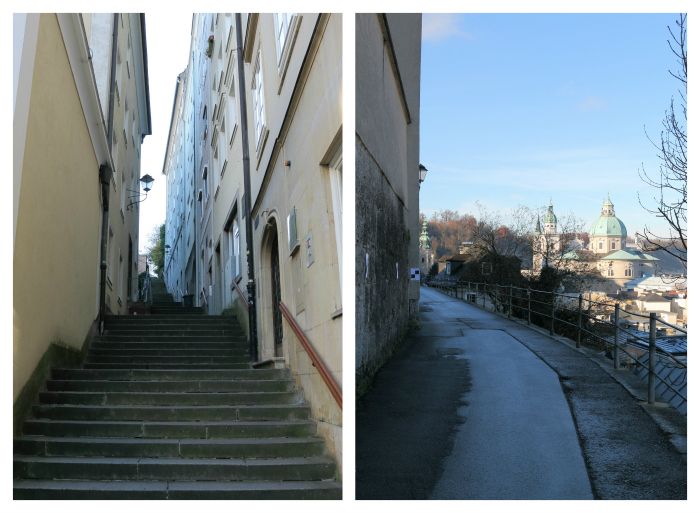 After breakfast, we went on our way up the mountain to the castle. There is also a cable car, but I figured that I couldn't have lived in Norway for ten months for nothing and so we decided to walk instead. And what can I say - we struck gold! When we were halfway up the mountain - I use the term mountain lightly, it probably took about five minutes to walk up the first set of stairs - we noticed a street that was going to a small convent and so we followed it to the other sight of the mountain where we were greeted with a view that can only be described as magical: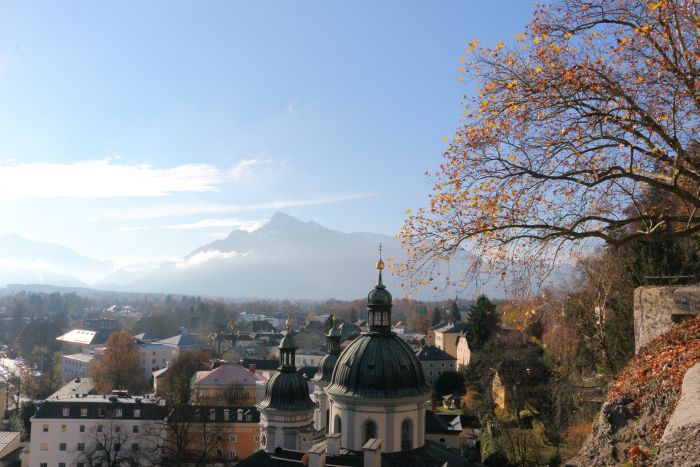 Did I promise too much? I kicked myself a bit for not grabbing the Polarization-Filter I had bought in preparation for this trip in the morning, but the mountains distracted me too much to feel bad about it.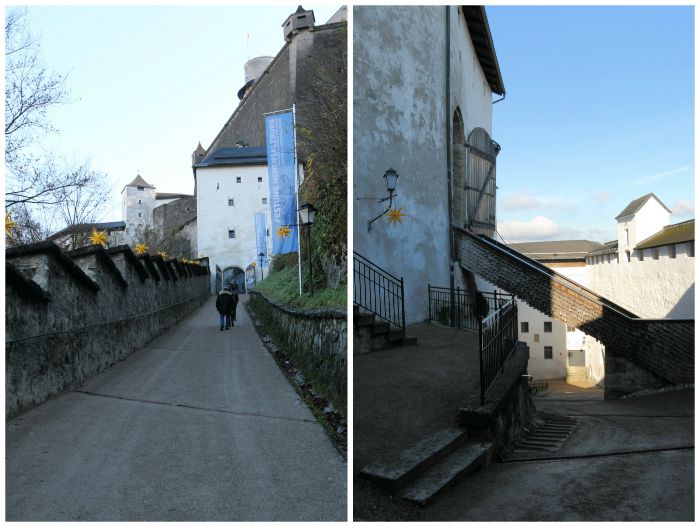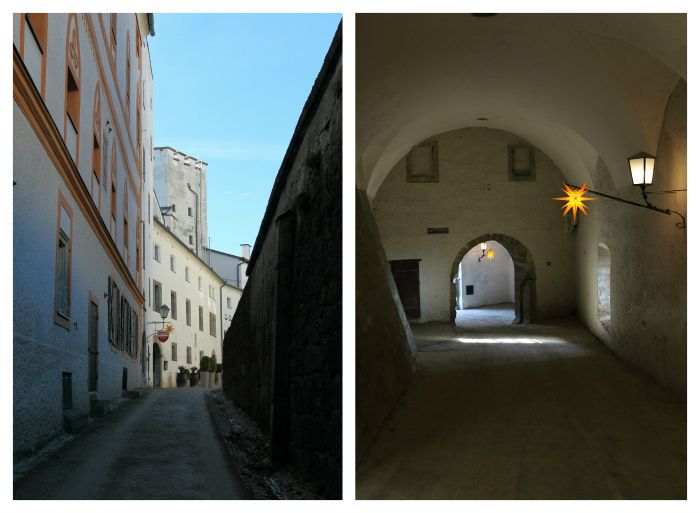 Eventually, we managed to tear ourselves away from the view and walked up to the castle. The path wasn't particularly long, but it was quite steep and I quickly noticed just how sedentary I had become since returning to Germany - living in Norway, or rather regularly hiking up mountains, had done wonders for my overall fitness and I was kind of embarrassed to admit that I seem to have lost all of this newfound endurance - oh, the joys of law school!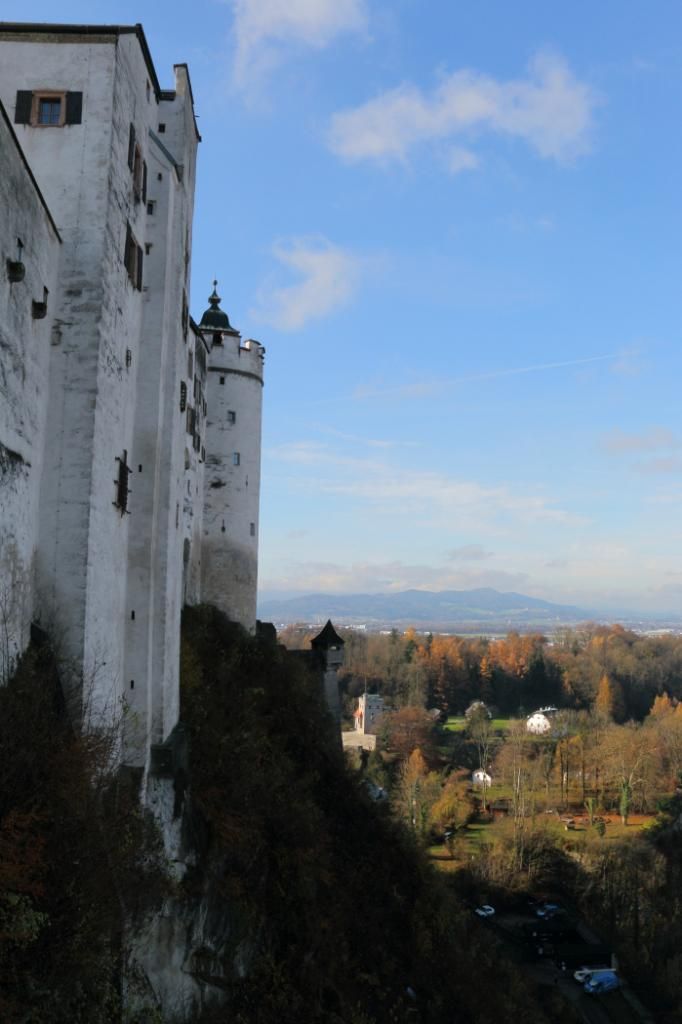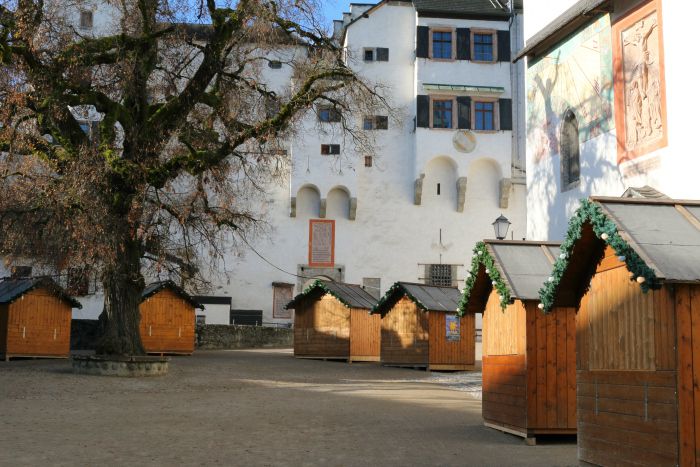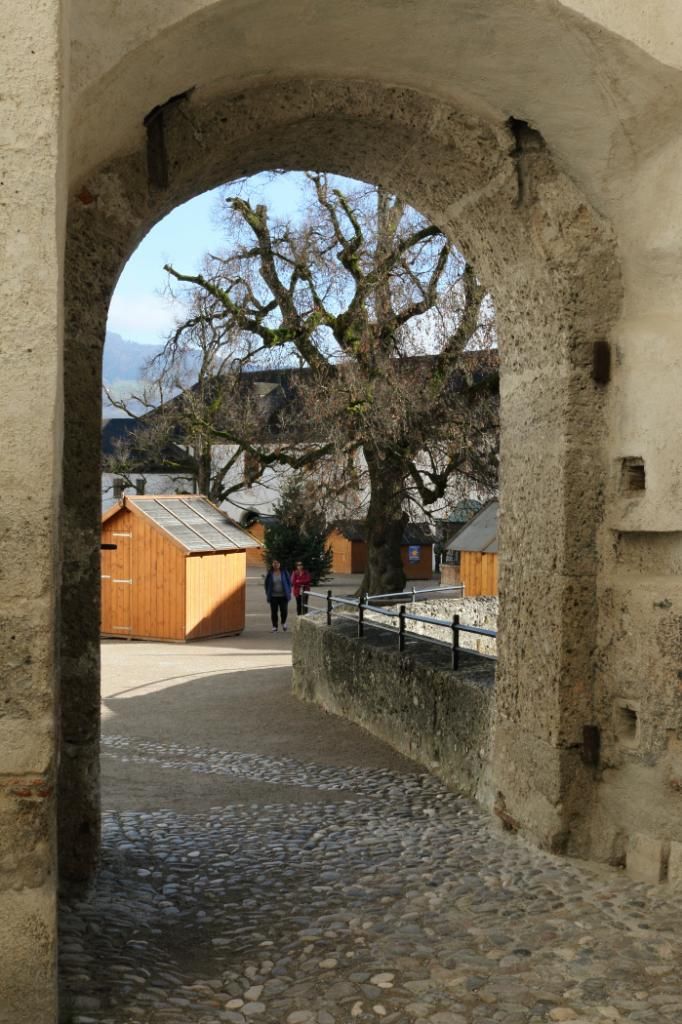 The Christmas Season isn't off-season in Salzburg, but it's probably save to say that tourism in most Central European cities is less abundant in the winter than in the summer and for me that definitely more than makes up for the not-so-ideal weather conditions: Who cares about sunshine if you're just getting shoved around by the masses? We weren't the only people at Hohensalzburg Castle, but because of the size of the castle - it is one of the largest fortresses in Europe - we may as well have been.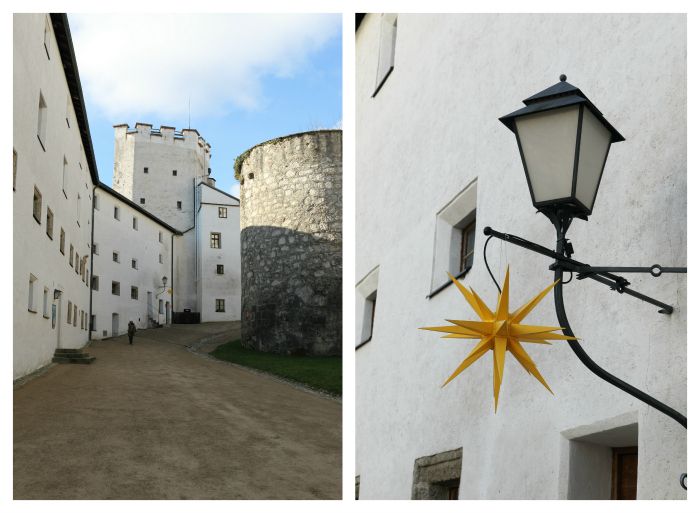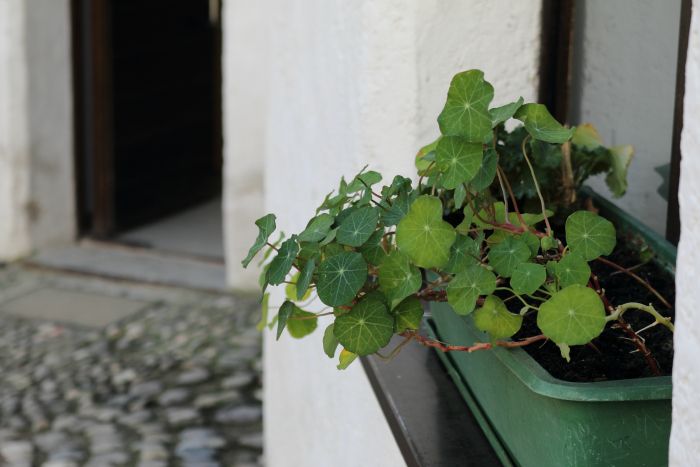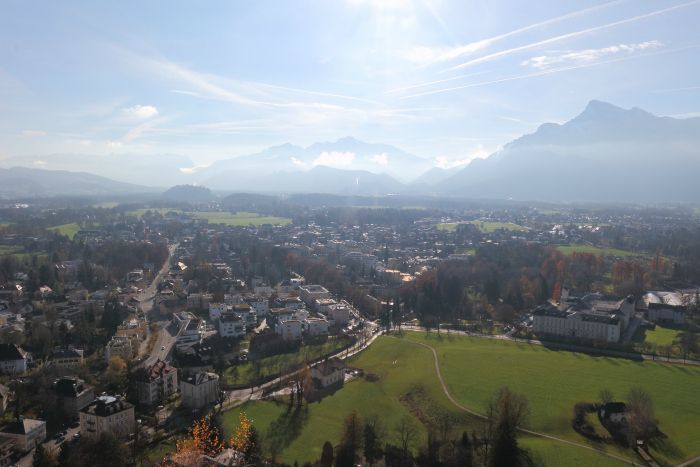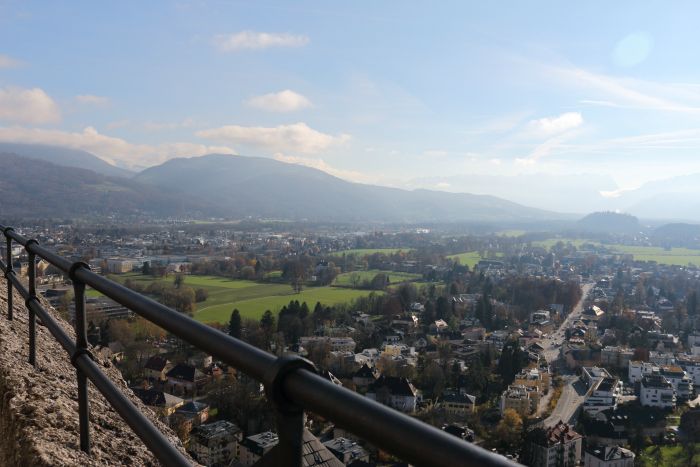 We spent a good couple of hours exploring the castle grounds and marveling at the magnificent view of the Alps. I'm a mountain girl through and through - I know many people share an almost magical connection with the sea, but for me it is the mountains that call to my soul.
I want to see mountains, Gandalf, mountains!
is totally something that I could have said. And to be honest: The fact that Salzburg is so close to actual proper mountains was half of the appeal for me to visit. The one thing that I miss the most about Norway is not waking up to the sight of mountains every day, so being in Austria was a treat.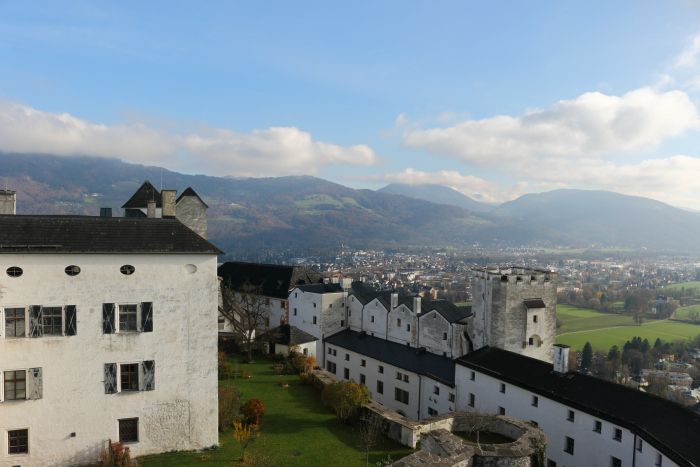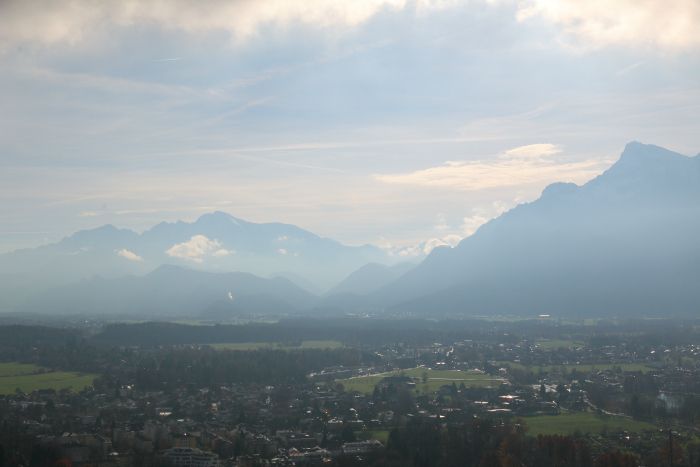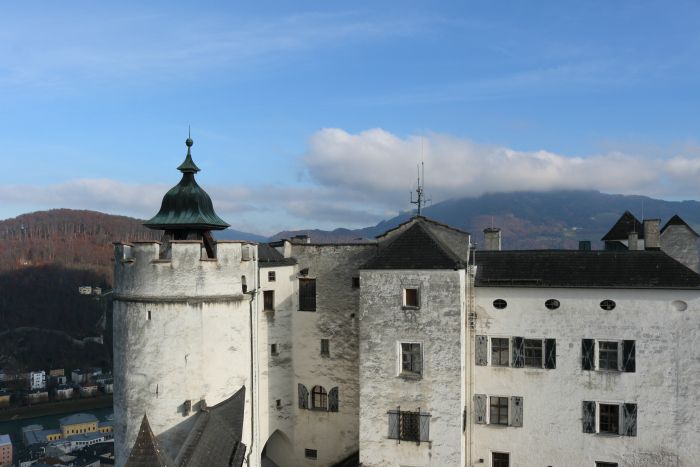 In the end, we climbed up the highest tower of the castle through the former torture chamber and were treated to yet another sweeping, panoramic view - can you ever get tired of them? - before finally trotting down the hill to the Old Town again and thinking: Can I live in Salzburg?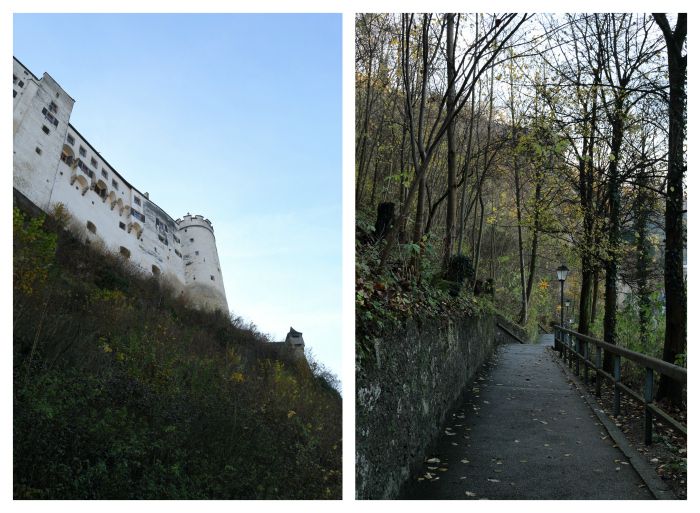 What's your favorite castle?