What's more Fall than a pumpkin? Hundreds of pumpkins! Okay, so please forgive the terrible uncreative beginning of this post, but I'm almost sure there must be some sort of law that requires pumpkins to turn up at every street corner once October comes around. Pumpkins are a culinary treat that I have only really started to appreciate in the last two years,
but this year I seem to be completely and utterly obsessed: I mean, I ooh and
aah at stacks of pumpkins in the supermarkets like they're cute puppies rather than vegetables. That's normal, isn't it?
So, it was inevitable that I would drag S south to Ludwigsburg to see what may just be the world's largest pumpkin exhibition. I've been spending too much time indoors lately, so it was lovely to finally go on a little day trip again and soak up the last rays of sunshine of the year. Scatterbrained as I am, I forgot the battery of my DSLR at home - this happens to me way more often than it should - and had to make do with my phone, but it was great to not get distracted by my camera all the time.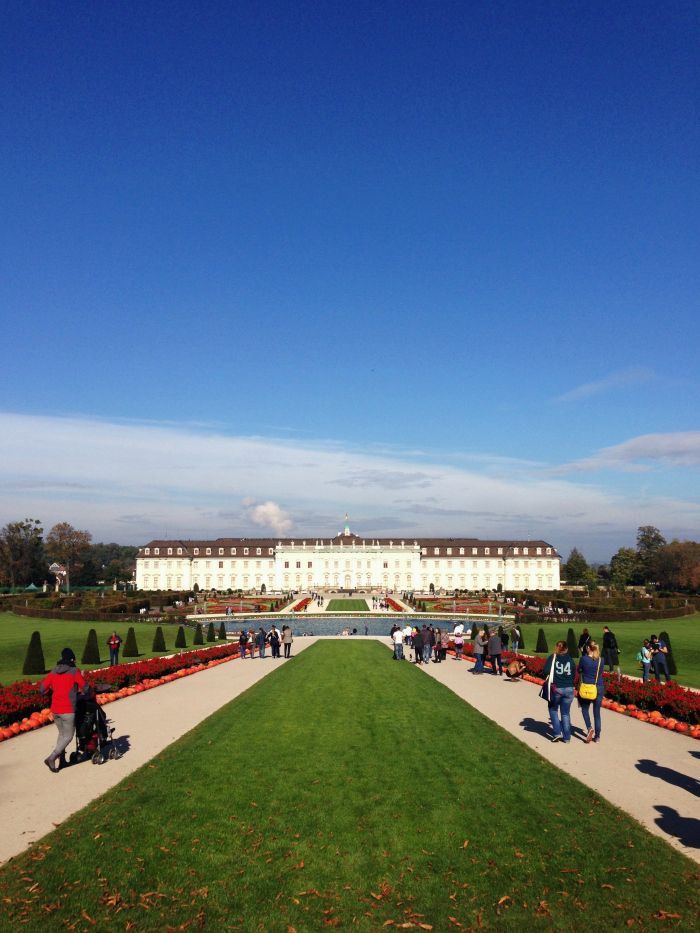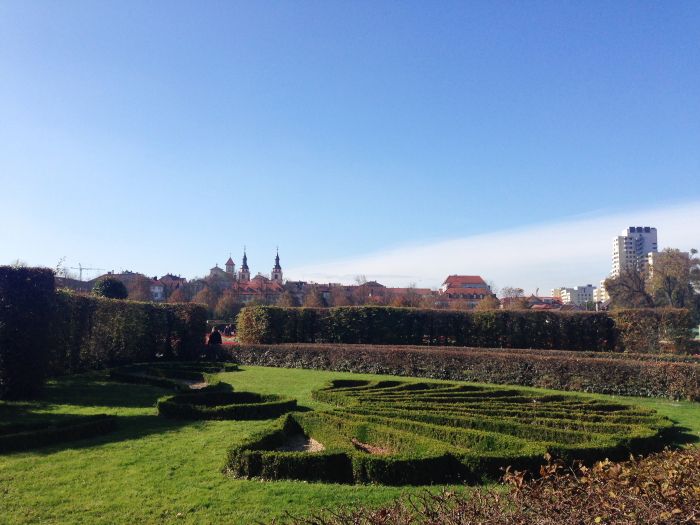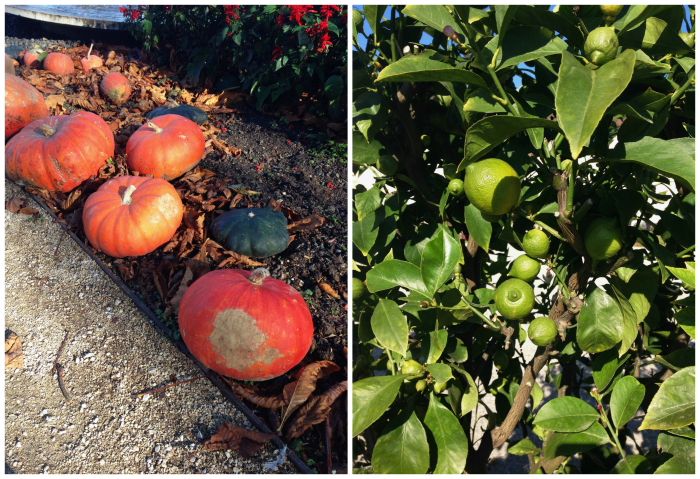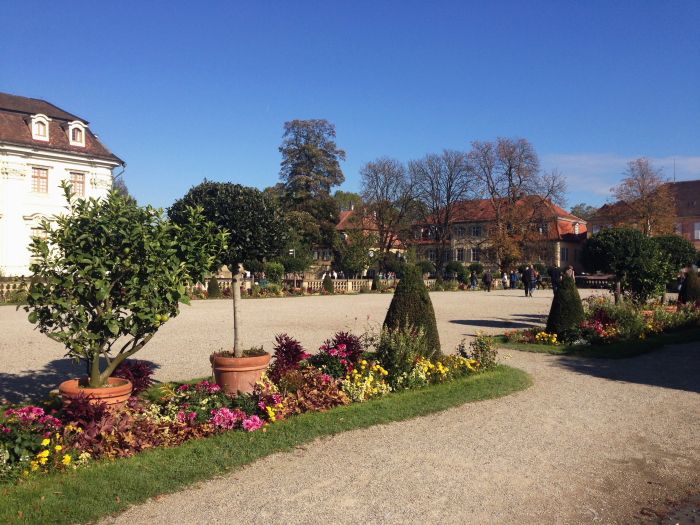 The pumpkin exhibition was held on the grounds of Schloss Ludwigsburg, one of the largest baroque palaces in Europe. The park is designed in the Italian, French and English style depending on which part you're in and would be worth a visit at any time, but the pumpkins that were lining the paths leading up to the Palace made it extra special. Schloss Ludwigsburg is a popular day trip for families in the area and since it was a gorgeous day - and you can never be too sure if it's the last warm weekend of the year in Germany - there were plenty of people strolling through the gardens.
We went on a guided tour of the palace later in the day and I'd definitely recommend to anyone wanting to get a better sense of this place and German (and by extension, really, European) history. The Interior is not as lavishly decadent as the Interior of its French cousins - it is sober Germany, after all - but I loved learning more about my adopted new home state and being able to put Ludwigsburg into a broader European and political context.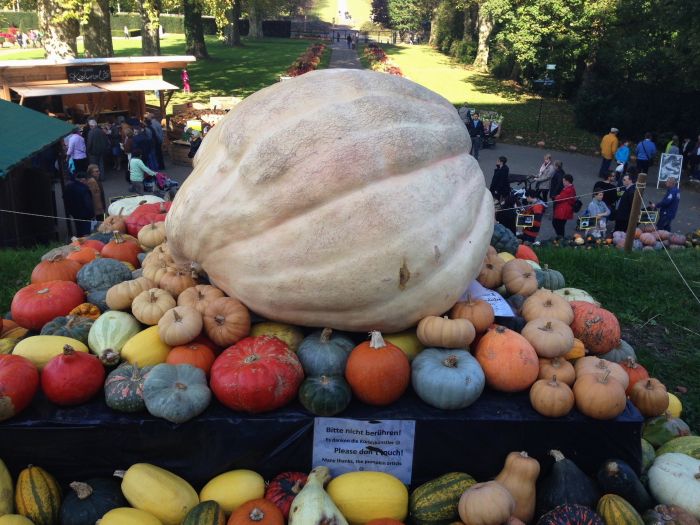 Passing the beautiful palace - that I didn't manage to get pictures of because my phone was dangerously low on memory space - we found ourselves at the Pumpkin sales booths where I narrowly escaped a huge shopping spree. It didn't quite work out because I went back later and bought as many pumpkins as reasonable, but how can you resist vegetables that look this pretty and tasty? I rationalized it to S by stating that I had never seen Spaghetti Squashs and Rondinis anywhere in Germany before and hence just had to take advantage of the opportunity, but let's be real: I just wanted an excuse to cook and eat tons of pumpkin.
#foodie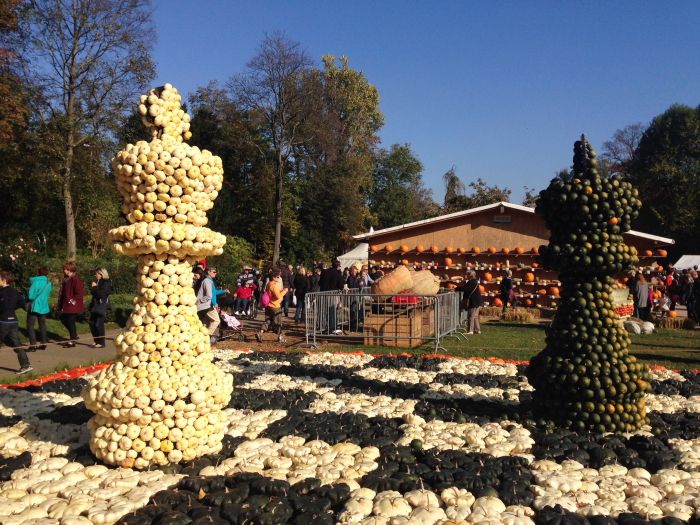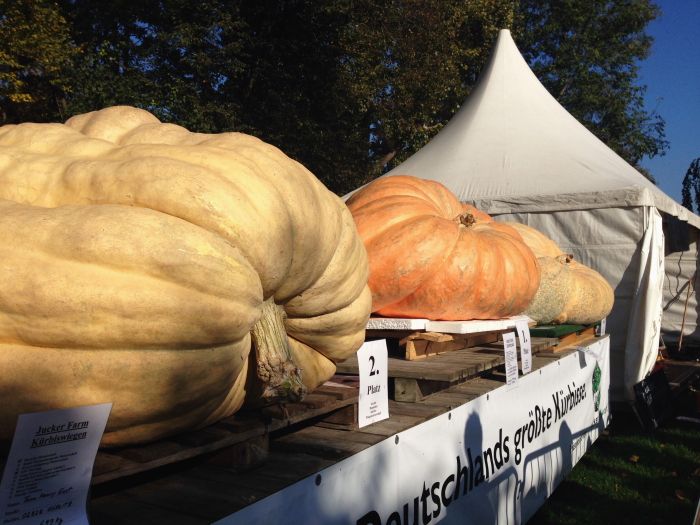 The theme of this year's exhibition was "Royal". Using pumpkins of all shapes, sizes and colors, different statues and other pieces of art had been created that all interpreted the theme in a unique way. There were statues of Elvis, the Frog King, Tourney Knights and a T. Rex, but my favorite part of the exhibition was seeing the largest pumpkins of Germany (pictured above) and Europe.
Germany's largest pumpkin weighed over 600 kg, while the largest in Europe came in at just over a ton.
If these are only the largest pumpkins on this side of the Atlantic, I wonder what monsters people in the US have already been able to grow!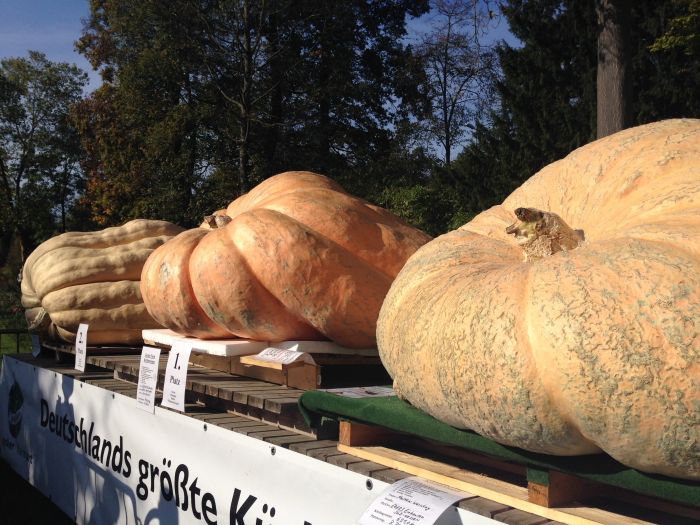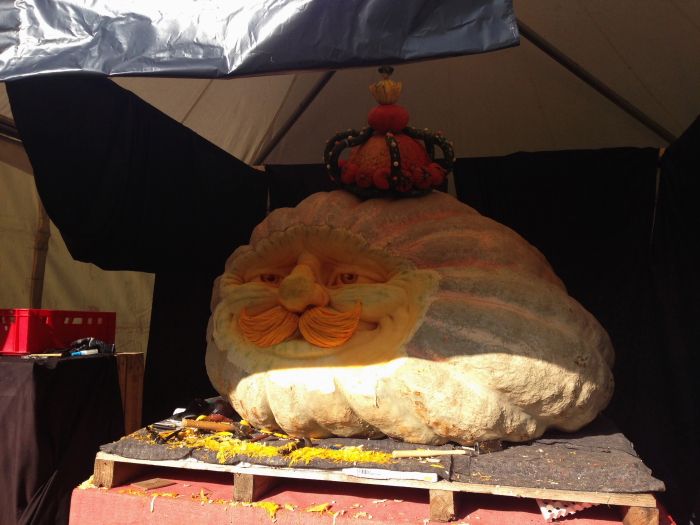 Speaking of Americans and pumpkins: The exhibition had a pumpkin carving artist flown in specifically from the US to carve Europe's largest pumpkin. I didn't even know that pumpkin carving was a job, but now it seems like just about the coolest thing ever!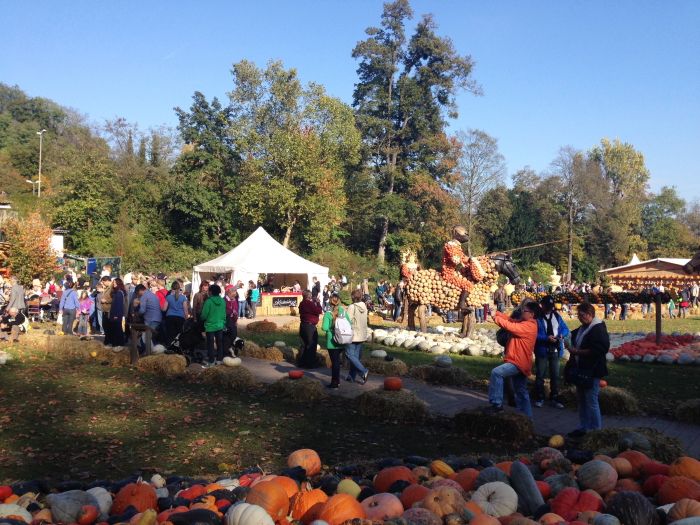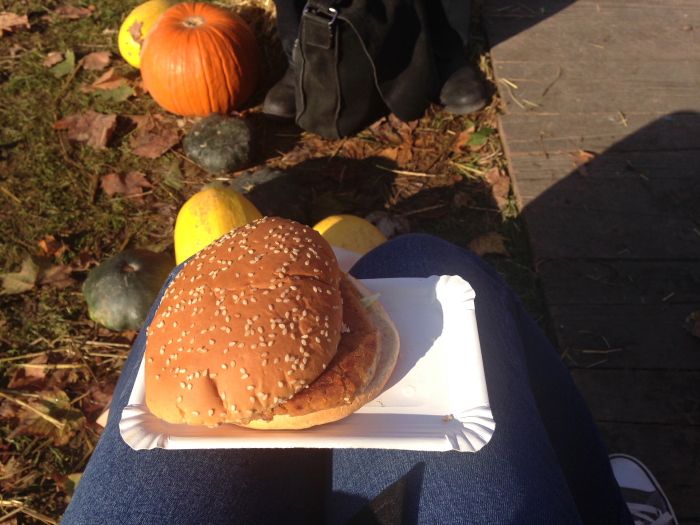 Hungry from being surrounded by so much food, we got ourselves some pumpkin burgers and happily started munching. The burgers could have used some more sauce (usually a problem - I always empty half a Ketchup bottle on the patty when I have a burger), but it was fun to see some alternative ways to cook pumpkin than the typical Pumpkin soup.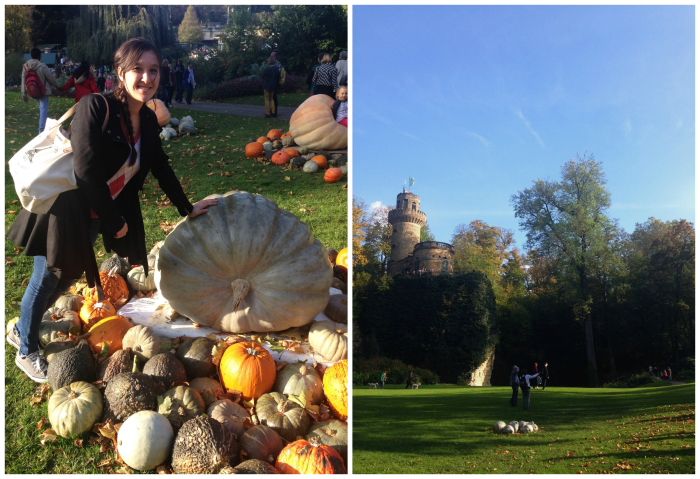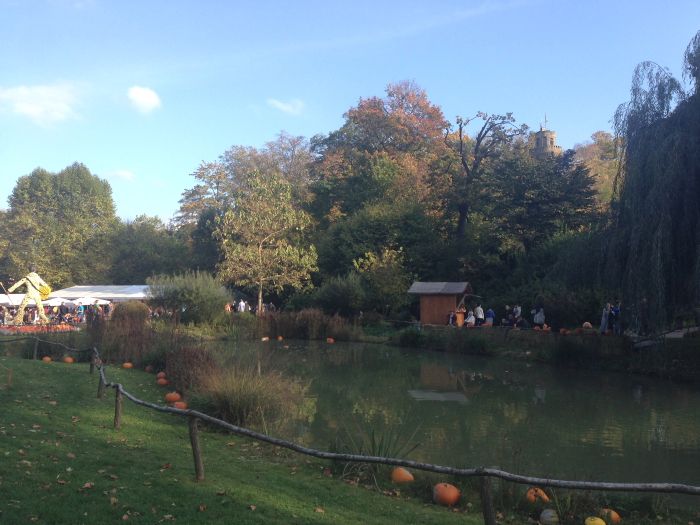 With a smile on our faces and our bags filled with pumpkins, we went back home in the evening. Who said there were no gems in our backyard?
This year's pumpkin exhibition is (sadly) already over, but it should be back again next year!
What's your favorite way to prepare Spaghetti Squash? I've never even seen one in person before so I'm a bit at a loss!