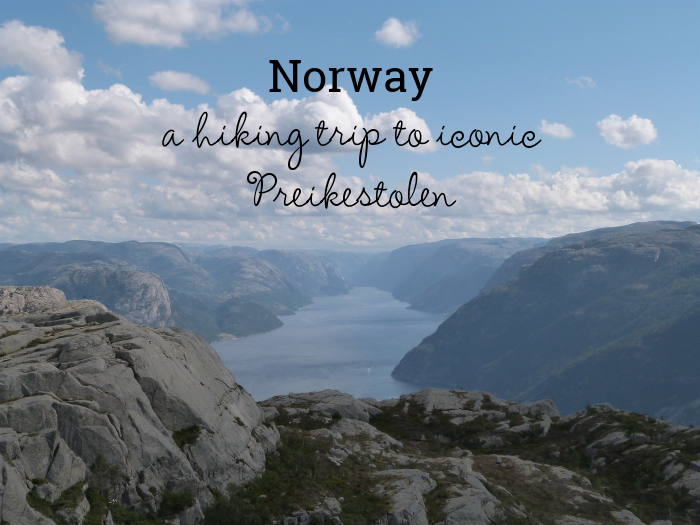 August 2013
If you have read my blog for any duration of time, you have probably come to notice that I love hiking. Being in the great outdoors never fails to make me incredibly happy and while there have certainly been hikes that have pushed me to my physical and mental boundaries, I love how nature regularly shows me that we are capable of much more than we think. It should come as no surprise then that I actually have a hiking bucket list and there was obviously no better place to start it than Norway.
If you have ever googled pictures of Norway, you have probably seen the iconic Preikestolen before. Known as Pulpit Rock to English speakers, it majestically rises 604 meters over the Lysefjord, overlooking the surrounding mountains and automatically making it's way on every travel wishlist I can imagine. With an estimated hiking time of just about four hours and just under an hour away from the city of Stavanger, the Preikestolen may also just be the easiest to reach classic Norwegian hike – it's certainly a great deal more accessible than the wonderful Besseggen Ridge in Jotunheimen National Park.
During the summer months, the Preikestolen is very easy to get to from Stavanger by Public Transport. The Preikestolen is one of the prime tourist attractions in the area, so you're not going to have it to yourself, but do try to take the earliest ferry you can manage: The hike is crowded in the morning as well, but it's not nearly as bad as in the afternoon!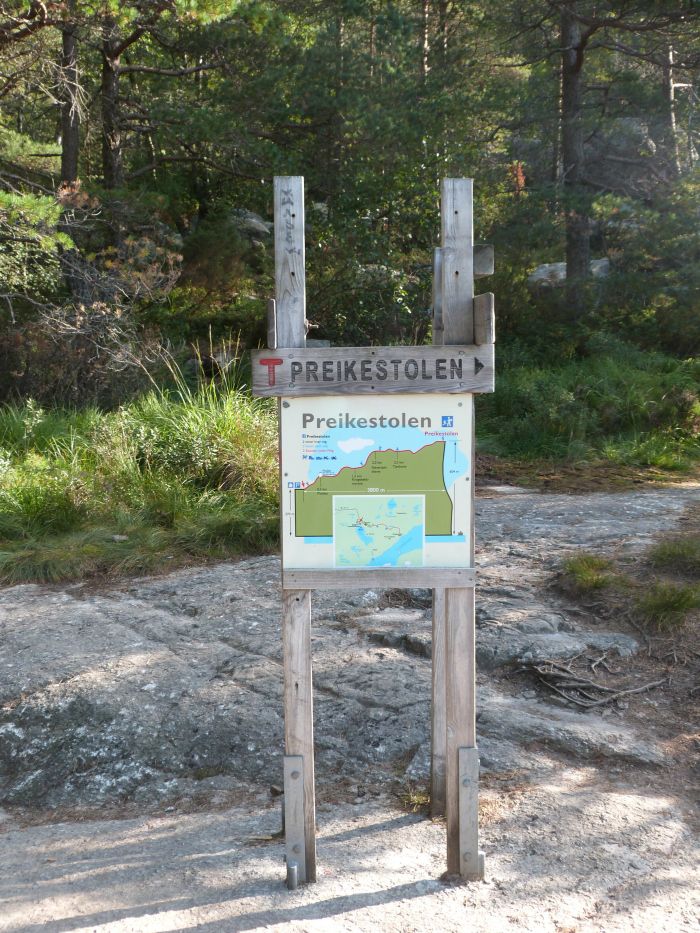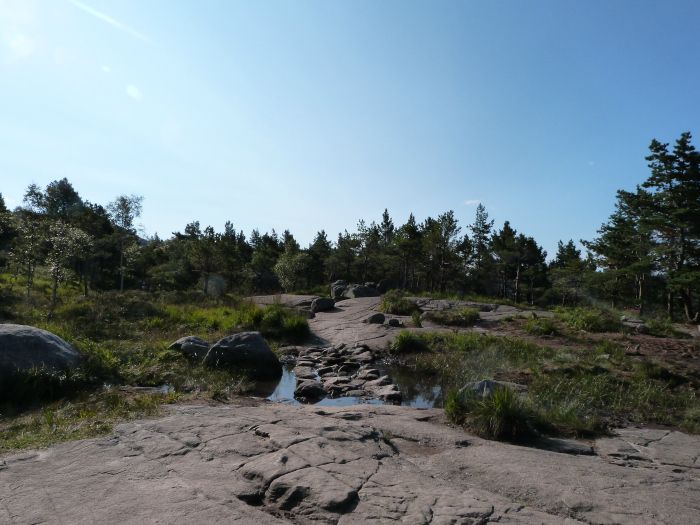 So, just how difficult is hiking the Preikestolen? Accounts on the internet vary from super, super easy to incredibly hard, so it will obviously depend on what kind of hiking you're used to. S and me are experienced hikers, but I am also very much not a fit person (not kidding, I struggle to run a mile) and I found the hike pretty easy. Yes, you're going to have to walk over boulders and yes, you'll have to walk up a mountain - but compared to many other hiking paths in Norway, the way up the Preikestolen is extraordinarily well walkable.
We finished the entire hike in about three hours instead of the four hours that are usually suggested, though we did hurry on the way down.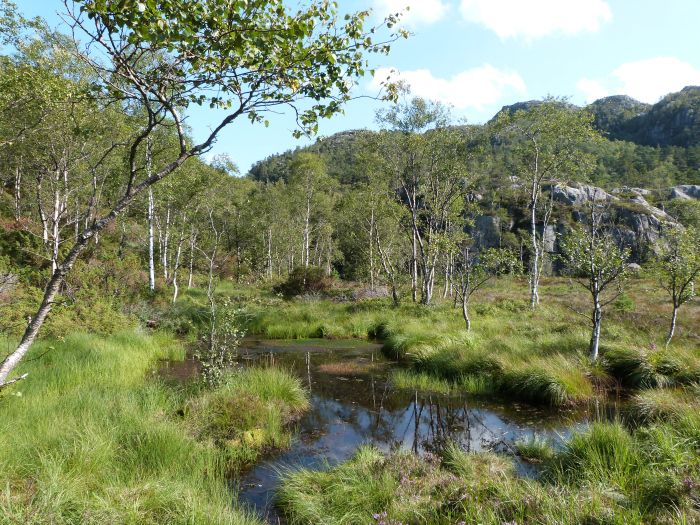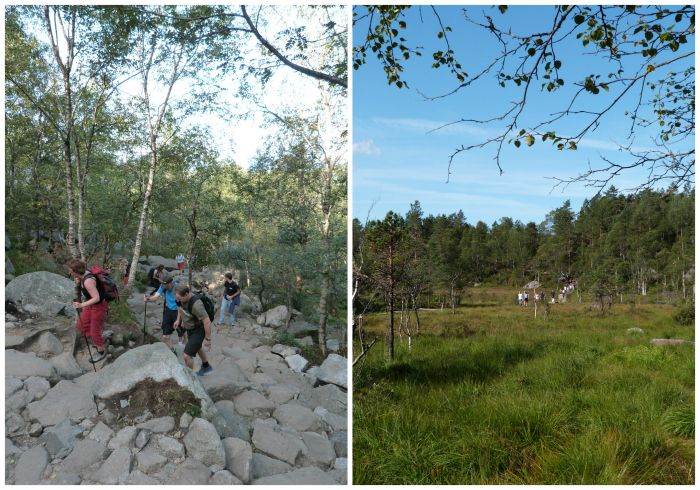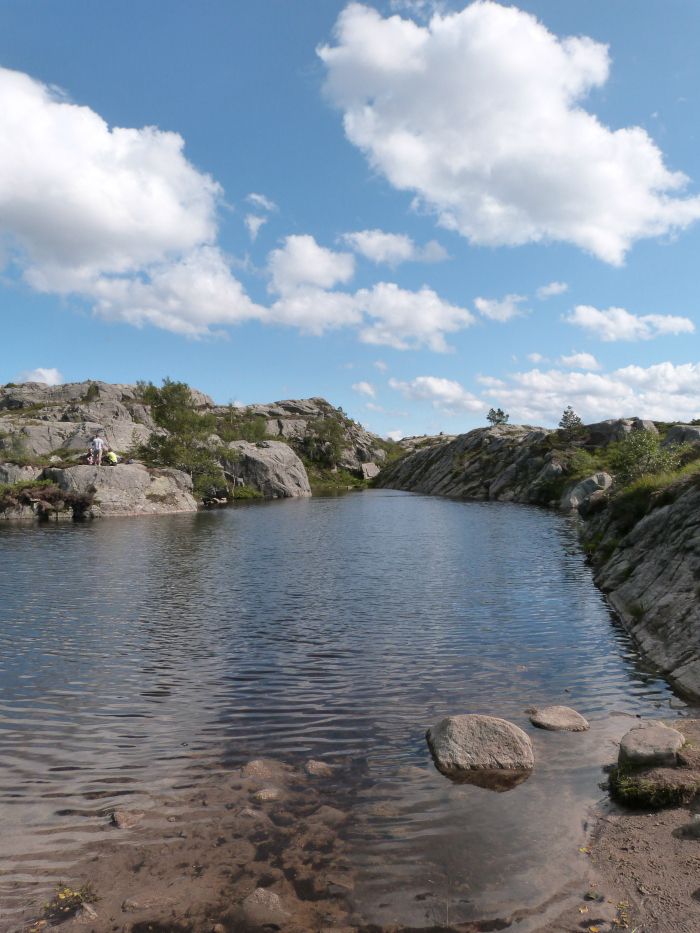 If looking at the picture of the path above made you question my sanity when saying that the path to the Preikestolen is extraordinarily well walkable, then let me defend myself by saying that just knowing where you're supposed to go can be a big luxury when hiking in Norway. It's part of what makes the Norwegian outdoors so great, obviously, but something has to be said for a hiking trip where you don't constantly have to wonder if you're still on the path or, well, any path at all for that matter. I will say, however, that you have to make sure to wear proper shoes. No ballet flats, flip flops, high heels - if it belongs to the beach or a catwalk, it probably doesn't belong on a hiking path!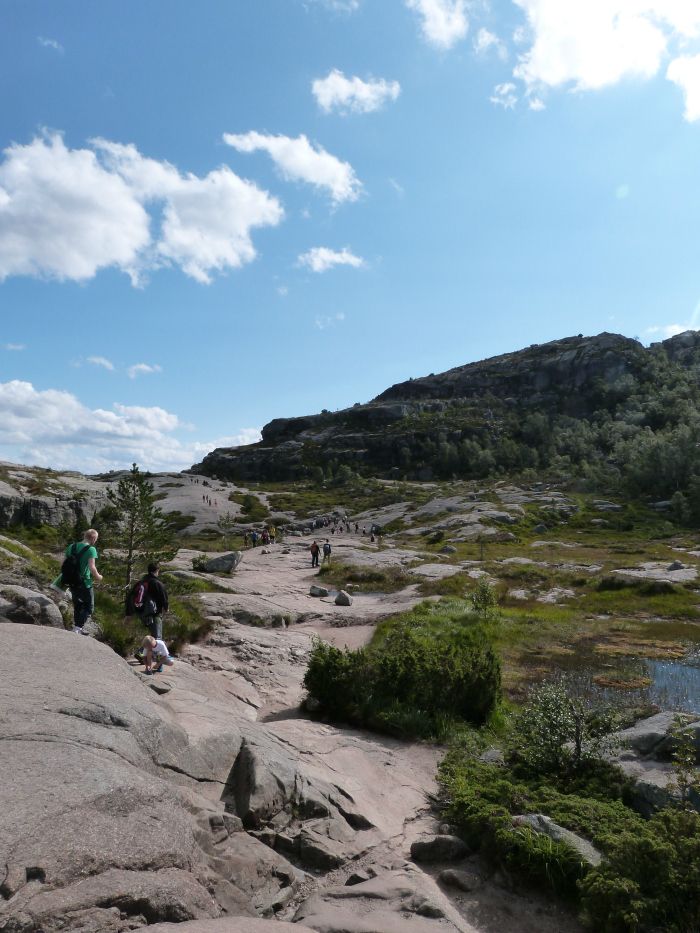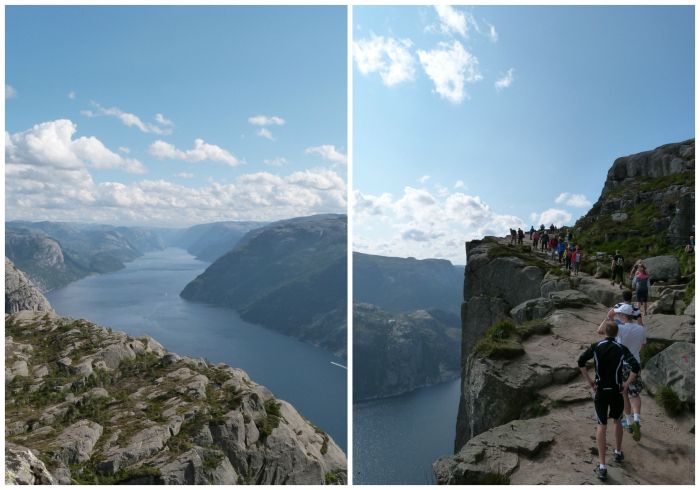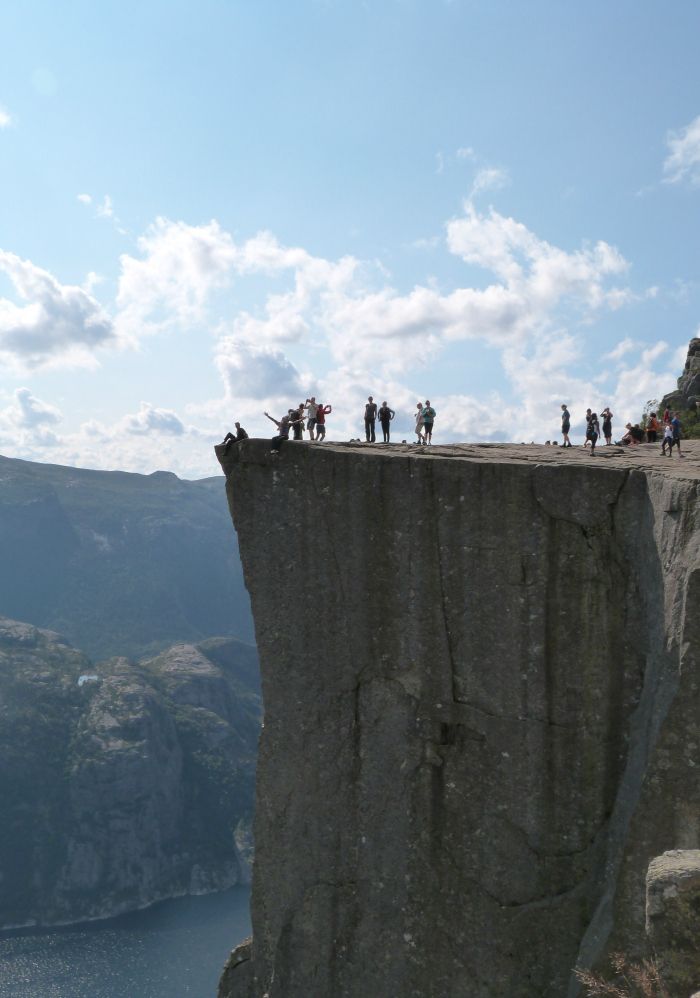 I'm ashamed to admit that the above picture is the only proper picture I got of the Preikestolen. Do yourself a favor and google some others right now to get an idea of what this place actually looks like! Here's the thing, though: The Preikestolen was uncomfortably full with people and that kind of made me more concerned with not tripping and falling down than with getting some super stellar shots. People do some extremely stupid stuff up there and I'm surprised that (thankfully) there have been so little accidents over the years, but I'd be lying if I said that standing on the Preikestolen wasn't at least a little bit scary.
We did, however, have the most amazing view over the Lysefjord - i
s there anything that compares to the view above the world from a mountain? I'm not sure.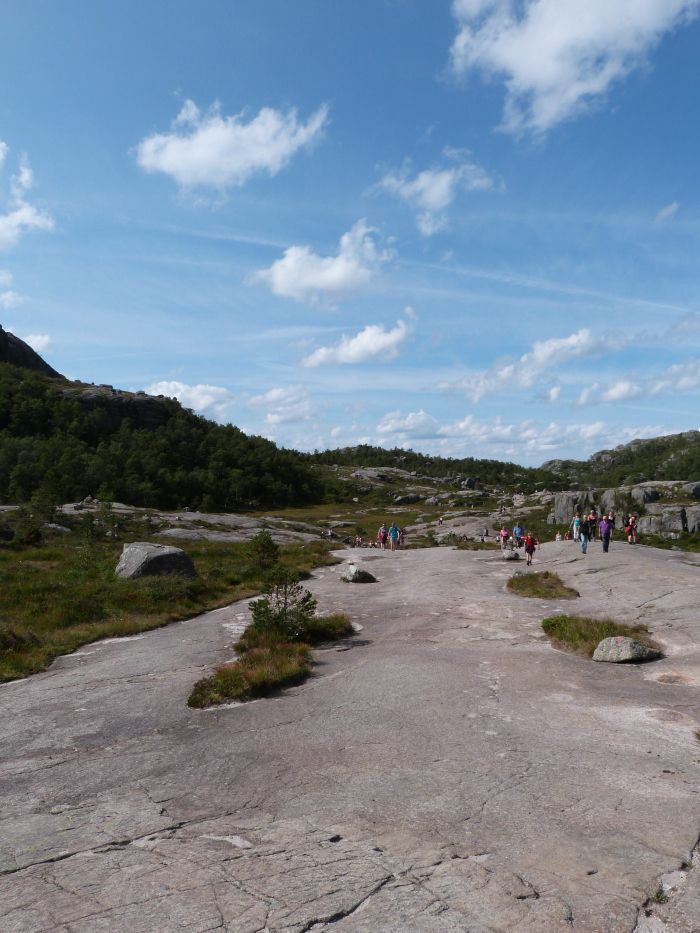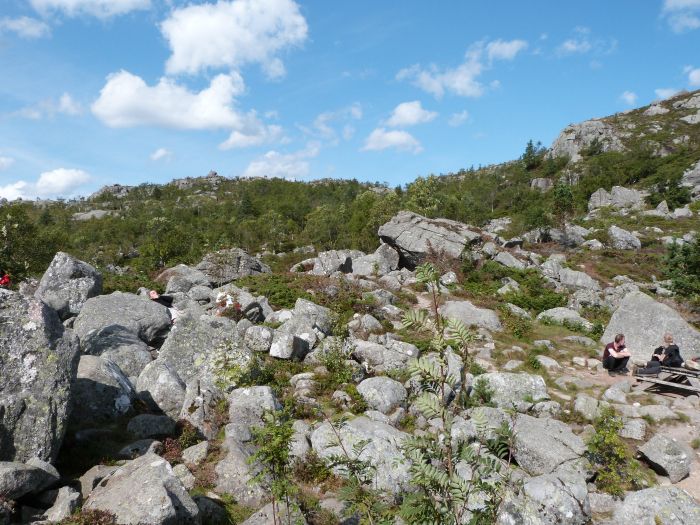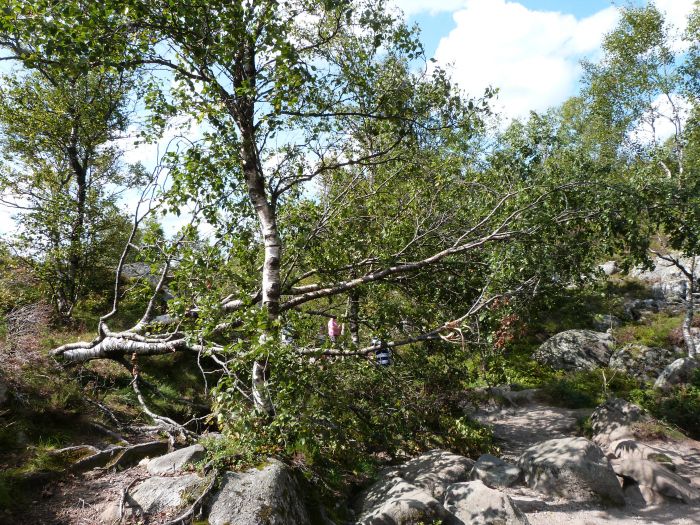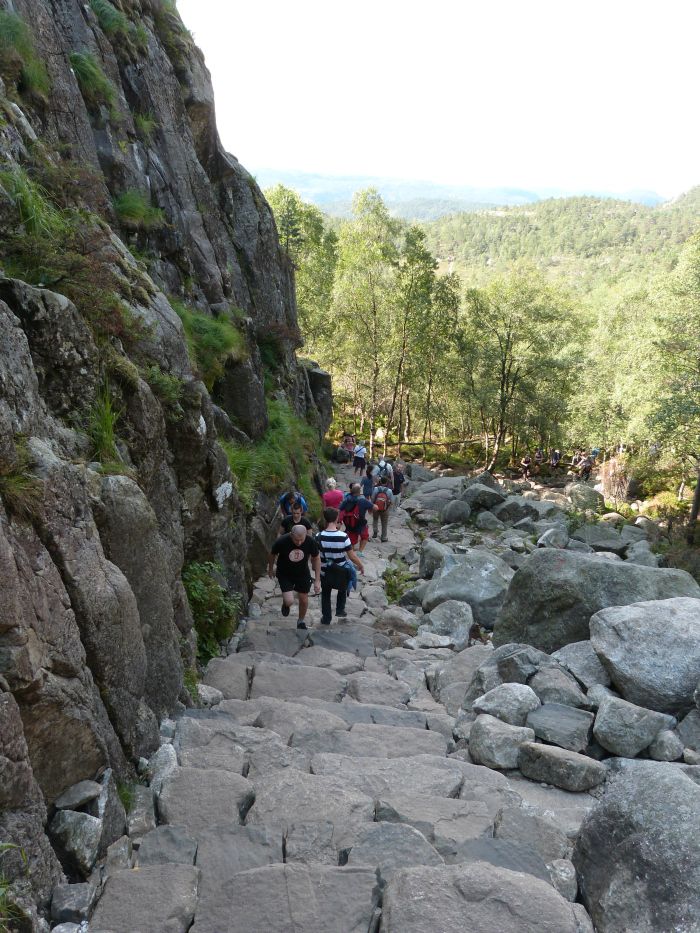 Natural sights in Norway never tend to feel particularly overrun: Many of them are simply so far out of the way and require so much time and physical effort to get to - hello
twenty-two kilometers Trolltunga hike
! - that they're not the tourist destinations that they really deserve to be. I don't think I have visited one place in Norway aside from the
Geirangerfjord
that was as crowded as the Preikestolen. This speaks words for how impressive it is, obviously, but the crowds got too much for us soon and so we decided to head back down.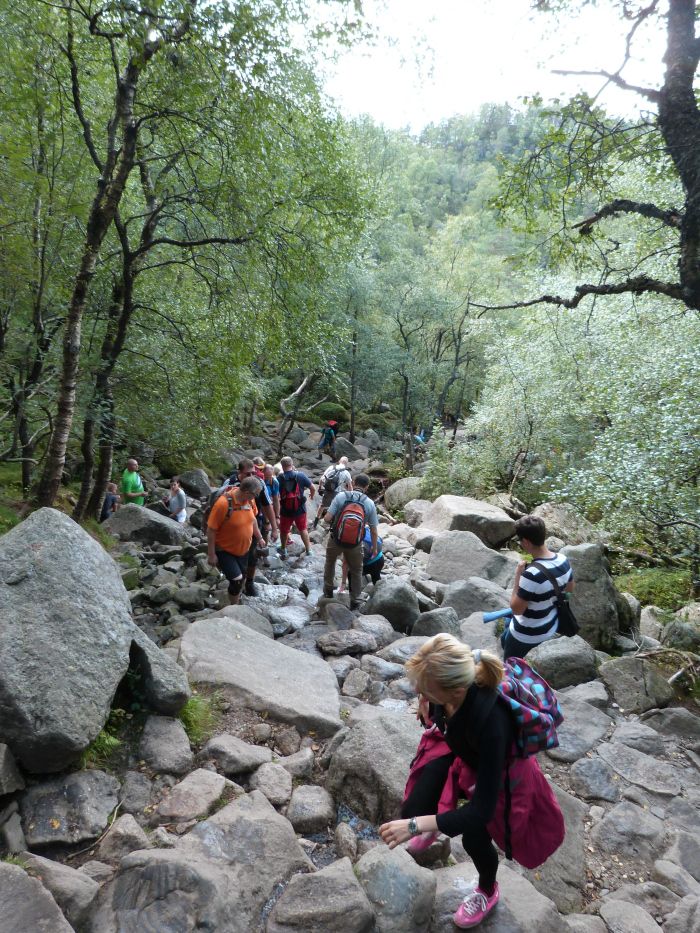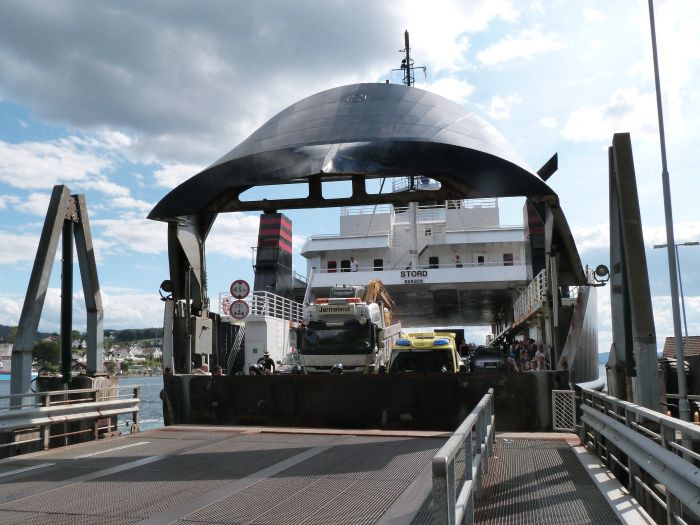 In comparison to the hike, our ride back to Stavanger seemed very quiet. The Preikestolen is definitely an impressive sight and one that I would recommend to everyone visiting Norway. That being said, though, I'm sure that
the Preikestolen would be even more beautiful and more impressive if there weren't so many people. If experiencing a little bit more solitude there is important to you (
though I'm not sure that's actually possible), then make sure to do the hike very early in the morning or don't visit during the middle of Peak Season.
What's an iconic sight where you live?