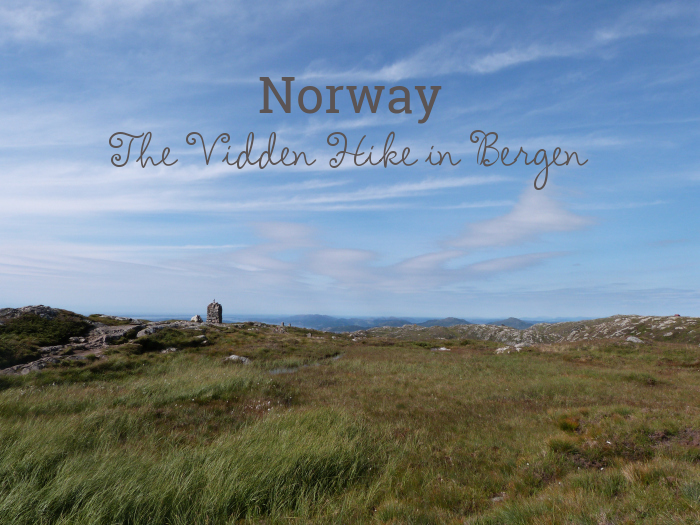 August 2013
The thing I miss the most about Norway are the mountains. Surrounded by a whole lot of proper mountains, Bergen is a true paradise for nature-lovers with plenty of hikes to discover.
I first realized just how beautiful the landscape around Bergen really is when S visited me in Norway for the first time. I had seen some pretty spectacular landscape on my road trip a few weeks prior already and done most of the classic touristy things, but I still hadn't really ventured out in the immediate surroundings of my new home.
The Vidden Hike is a fifteen-kilometre hike from the summit of the mountain Fløyen - Bergen's most touristy mountain - to the summit of the mountain Ulriken - Bergen's highest mountain - and quite possible one of the most scenic hikes I have gone on in this area of Norway.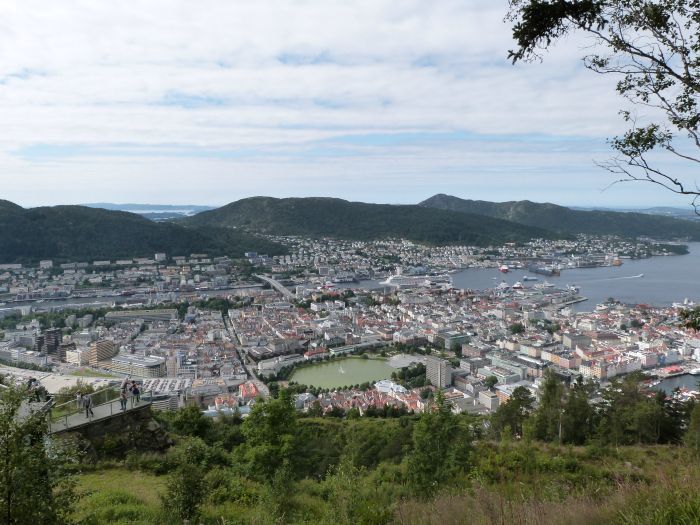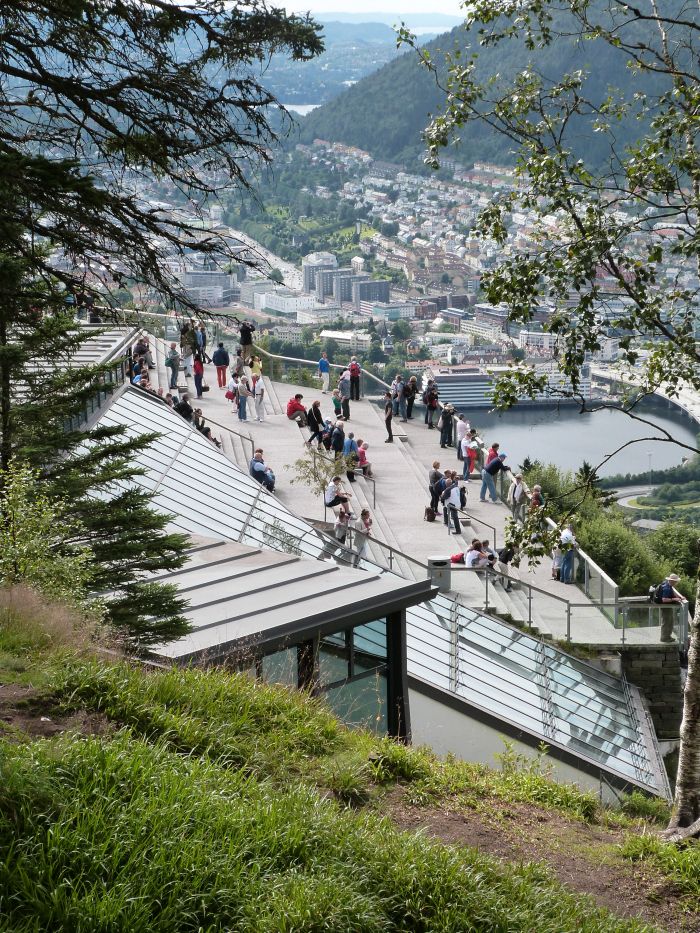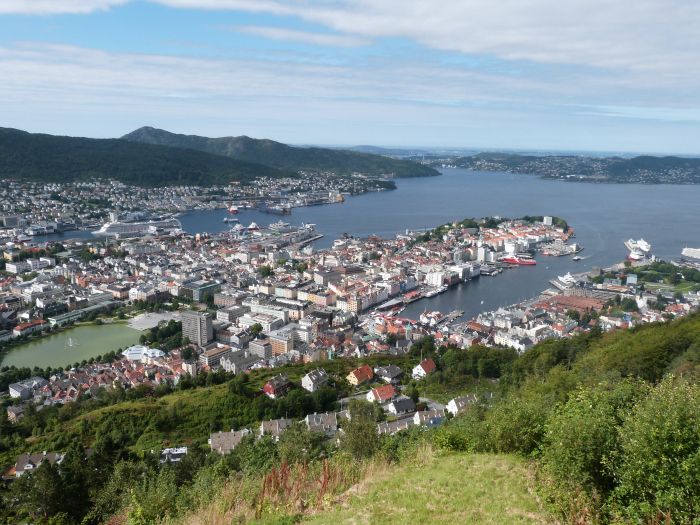 The first part of the hike was the classic path up the Fløyen. You could take the Funicular to the viewing platform (a must in Bergen!), but I had barely been in Norway for three weeks and the thought of paying 43 NOK (= 5 € / 7 USD) just because I was too lazy comfortable to walk up a mountain was just too painful for me. Sidenote: After six months in Norway and way too many walks up the Fløyen, I didn't bat an eyelash at those prices anymore. And after one year, I even thought that 43 NOK was reasonable enough. Isn't it funny how we get used to things?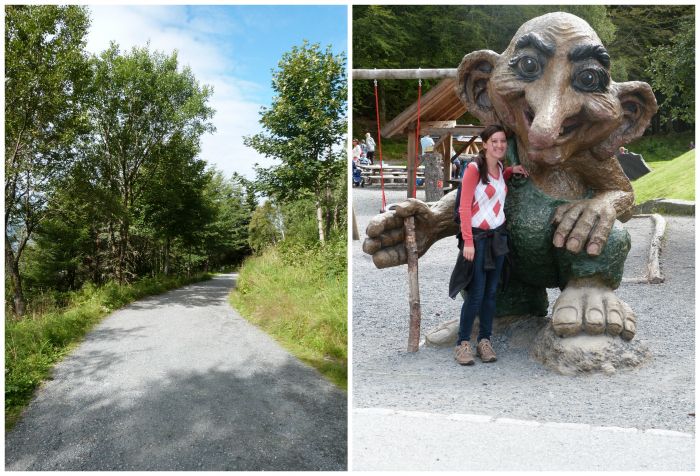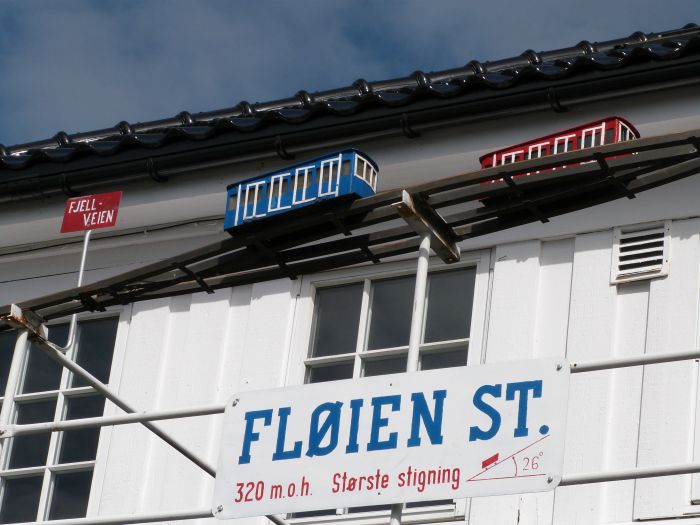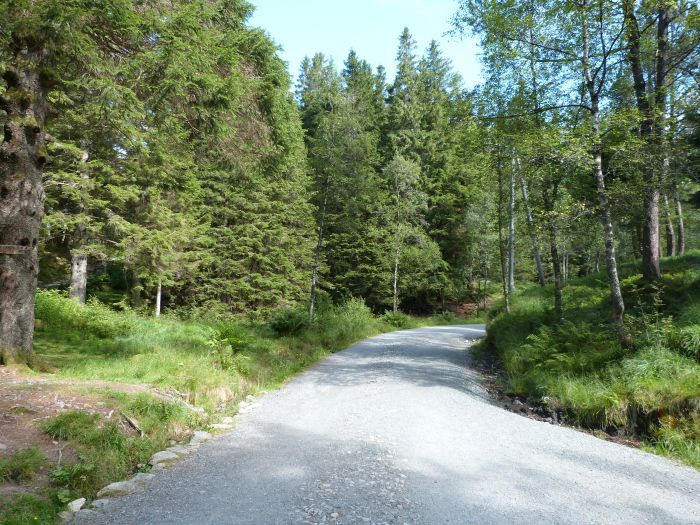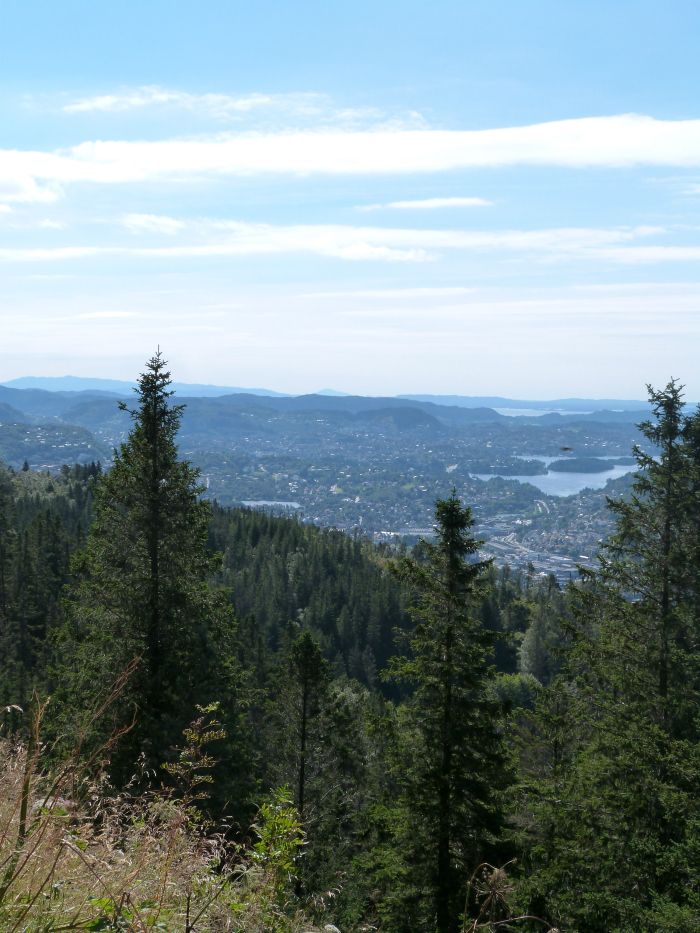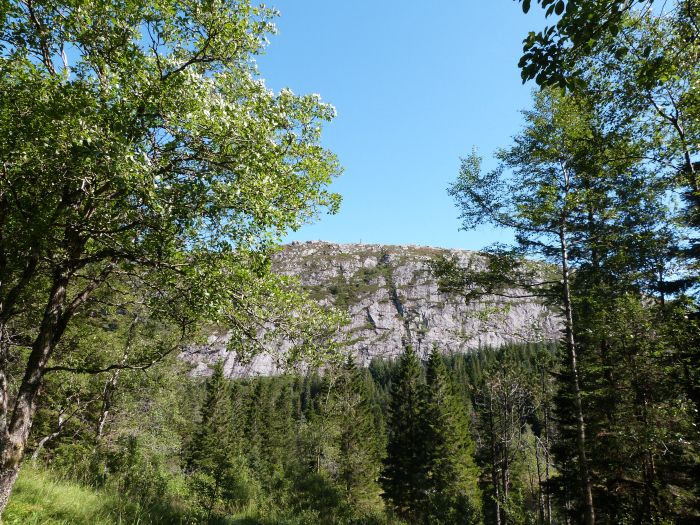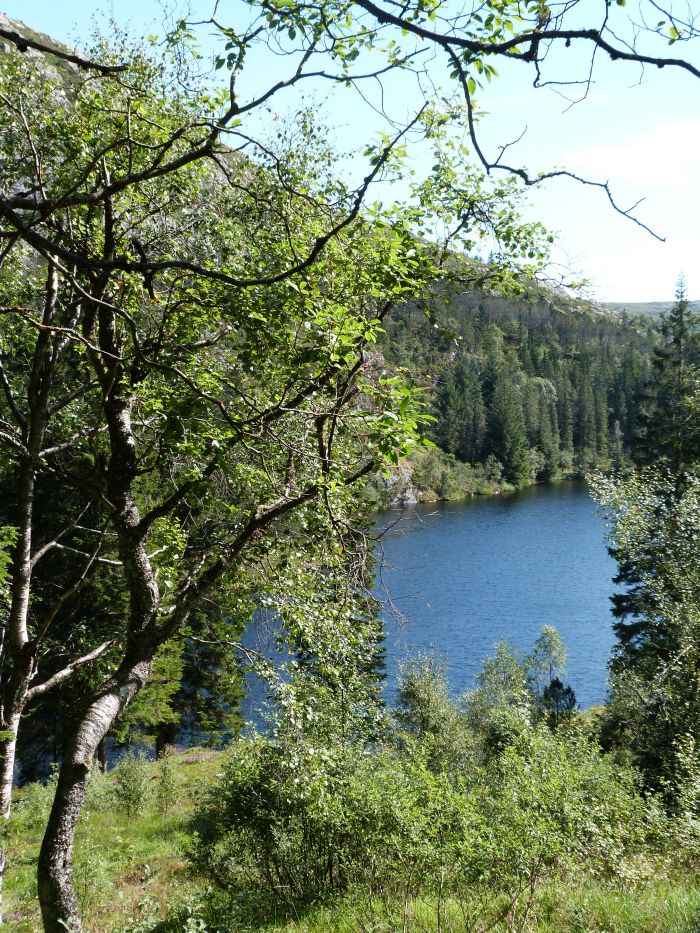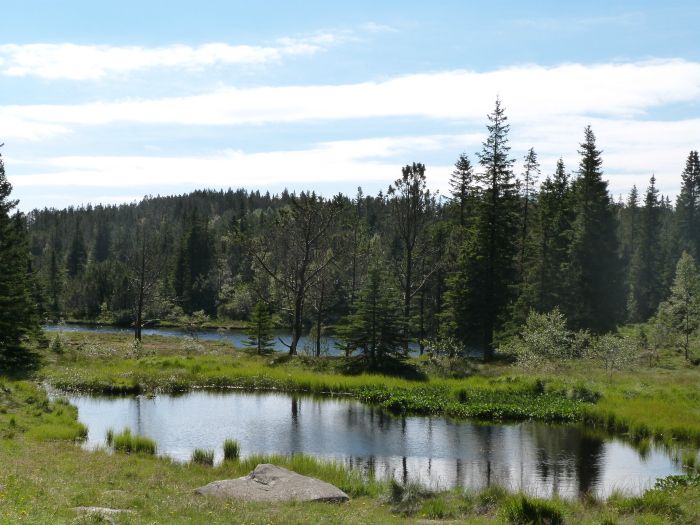 The Fløyen is a very popular recreational area in Bergen and when the sun is out there is barely a more beautiful place on earth for me. I feel a pang in my heart when I look at these pictures and truly start the realize that my time in Norway is over. I'm still excited to be with S again - but I do wish I could escape to these Norwegian mountains every time I felt like it. Someone should finally invent beaming!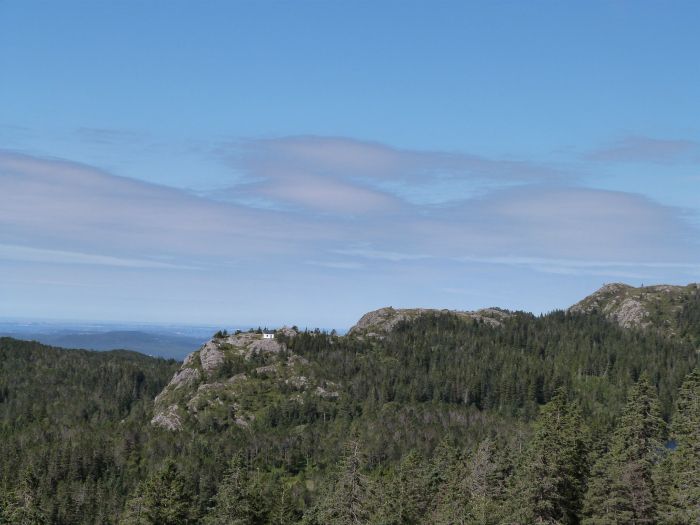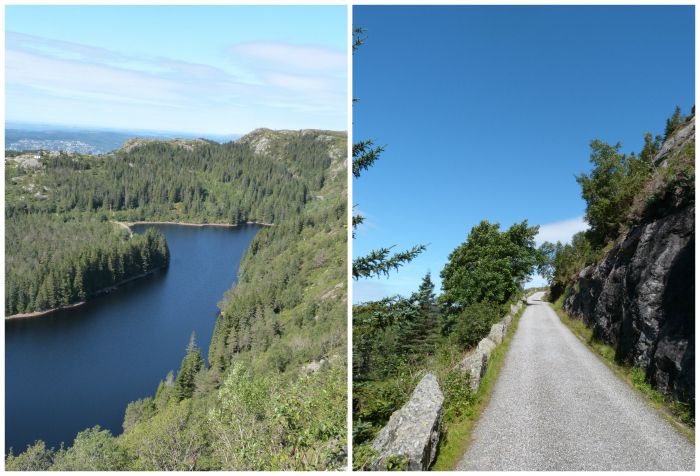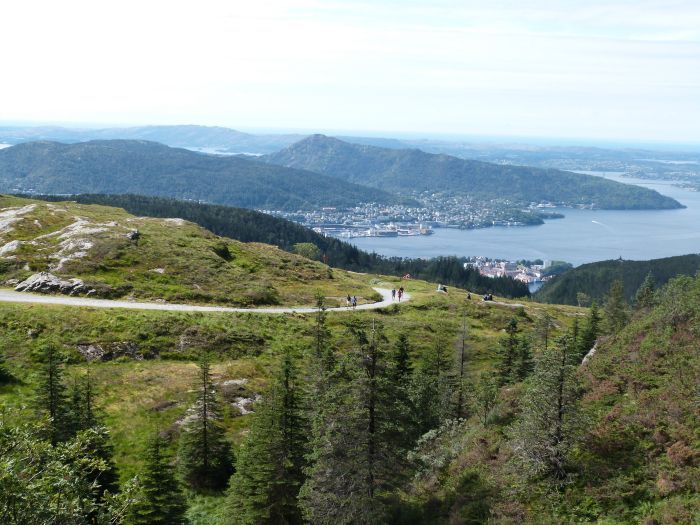 What I love so much about Bergen is that even though it's Norway second largest city - granted, that isn't saying much in a country with a population of just about 5 Million people - it only takes you an hour of hiking to feel like you're in the wilderness. Being in nature , truly in nature, is incredibly important for me and so it seems for many Norwegians.
S and me occasionally like to joke that we're probably the only non-seniors in Germany that ever go hiking or plan trips just based on being in the great outdoors. But judging by the various types of people I have seen hiking in Norway - families with little children climbing over large boulders, people going for a jog on the mountain, couples on dates - our interest don't seem to be far out of the norm in this country.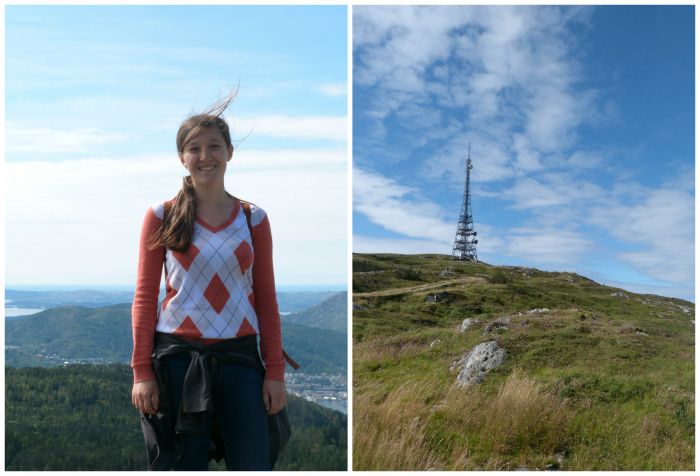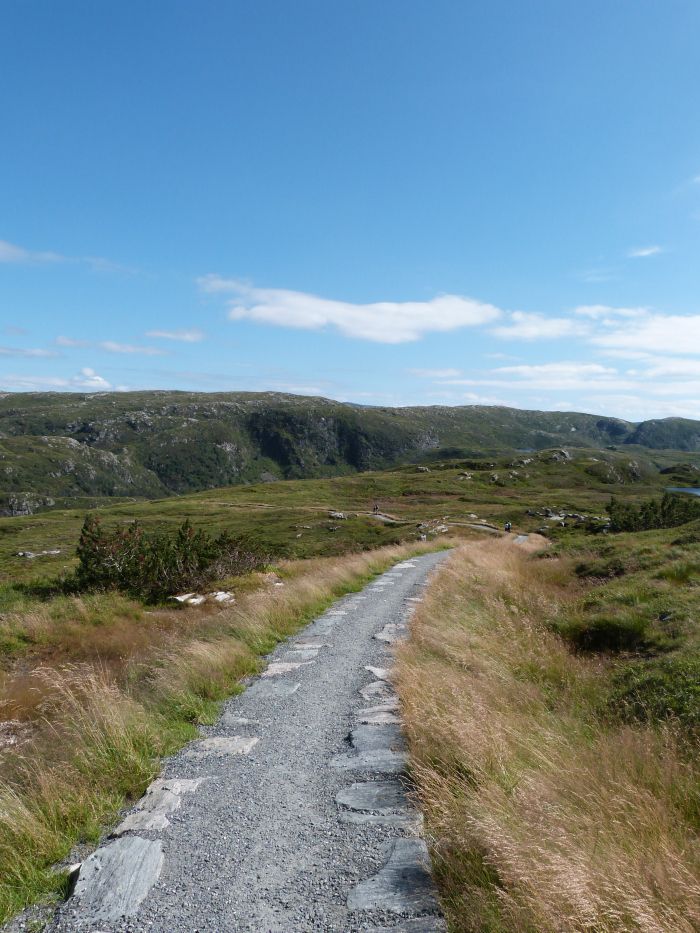 Do you see what I mean when I say that Bergen has hit the geographic jackpot?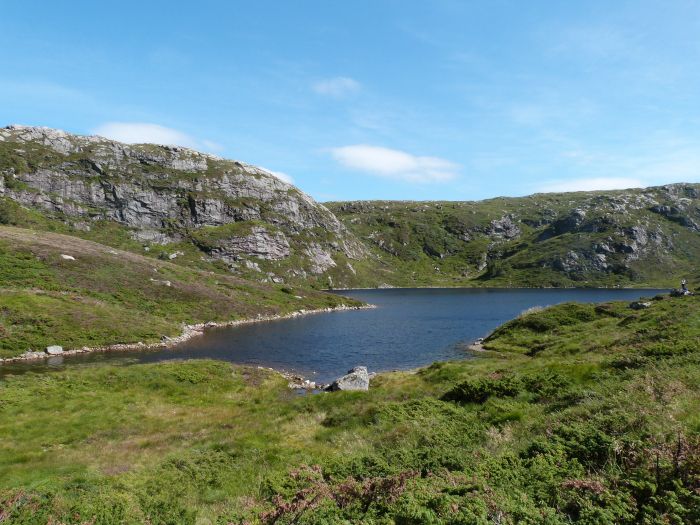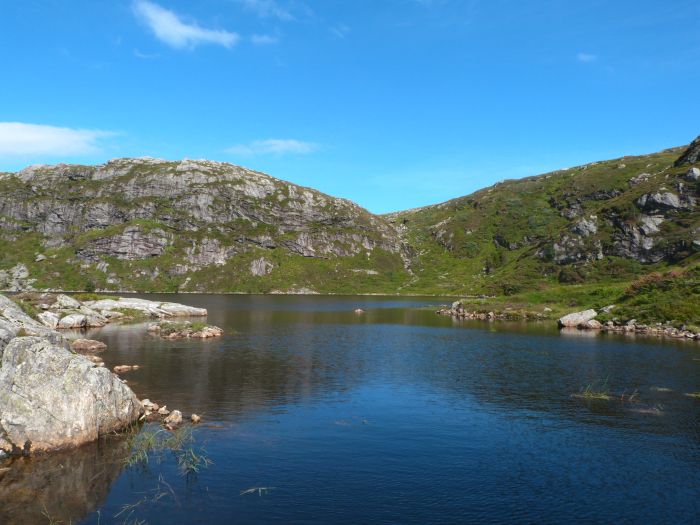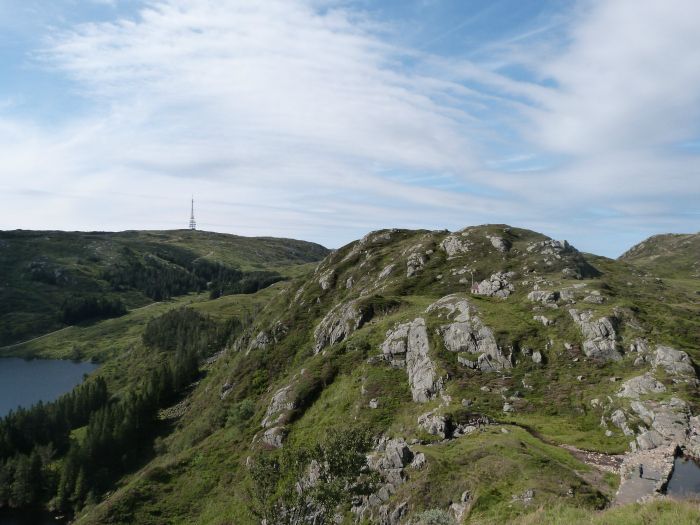 As we got farther away from Fløyen, people became scarcer and the landscape started to change. Trees gave way to boulder stones and what had once been a broadly paved path became an uneven dirt track. This is precisely the type of hiking I enjoy: Climbing over rocks, going around puddles of mud and occasionally wondering if you're still on the path. Every once in a while, we took a break to sip some water and eat some bread (how very German…). Just us, the occasional runner, some sheep, nature… and a bunch of young German teenagers.

Have any of you ever read Enid Blyton books? I practically grew up with the Famous Five and the Adventure Series - does anyone still wonder why I turned out the way I am now? - and those kids seemed to embody everything I had read in those books. One boy with a map going double time step and some other girls and boys frantically trying to keep up… just thinking about it makes me feel nostalgic.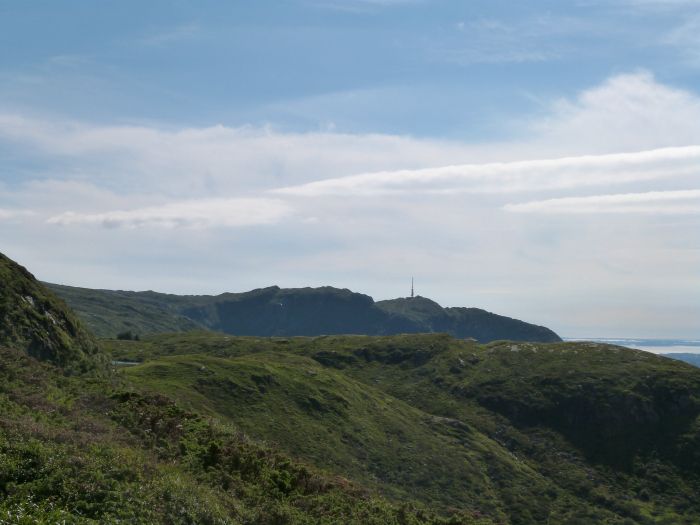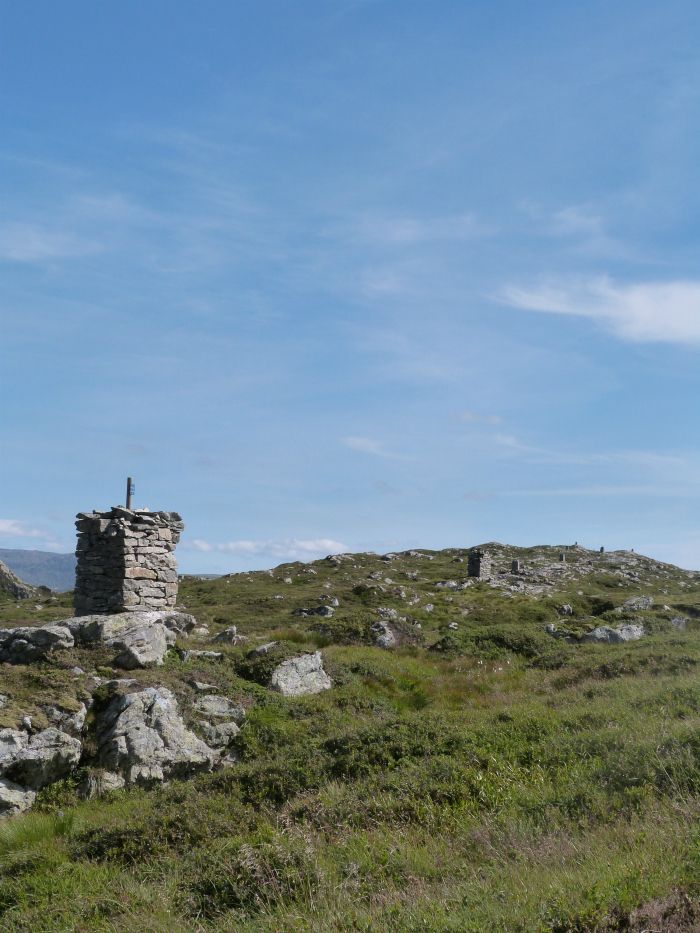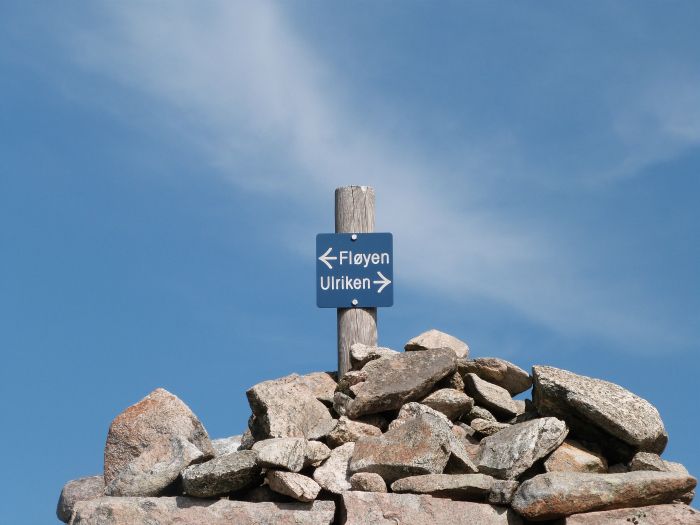 Eventually, we reached a plateau where the path was clearly marked with towers of rock every few meters. It looks a bit silly to have a sign that often, but if you have ever gone hiking in the snow in Norway, you know that they're the only object for orientation. In the distance, we could already see the mountain peak that was our final destination and that caused me to feel a little bit too optimistic. "We must be almost at the end!"
Newsflash: Distances are always longer than they look. Much longer.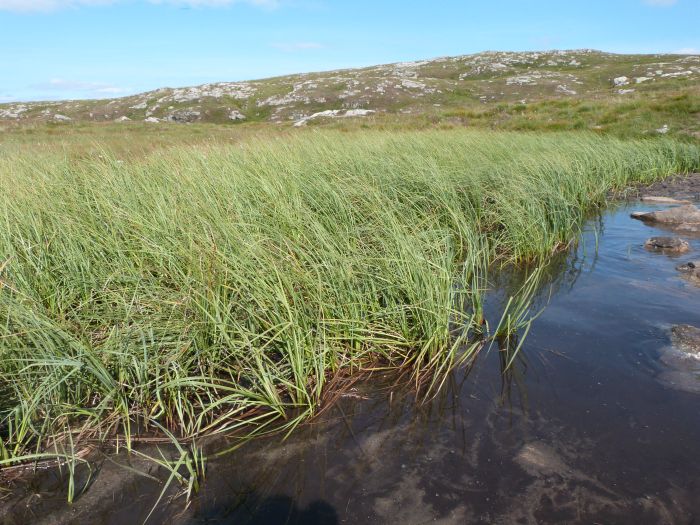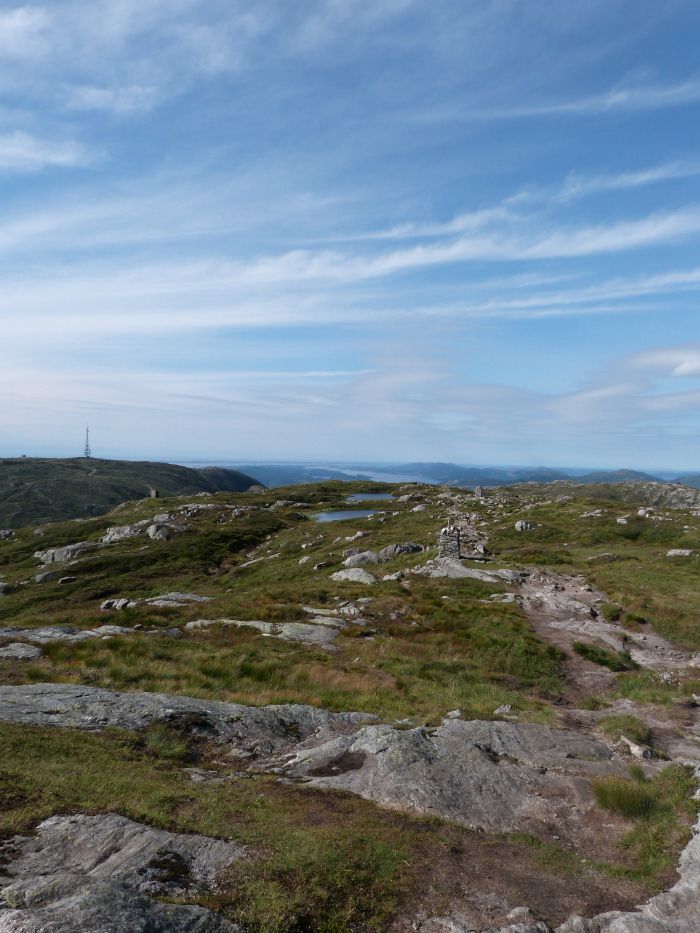 Many runners passed us
as we made our way through the gorgeous countryside, occasionally catching a glimpse of the city and remembering how close we were still to civilization. Running up mountains seems to be one of the national sports of Norway, but I suppose it makes sense to look for new challenges if you have been hiking mountains regularly ever since you were a little kid.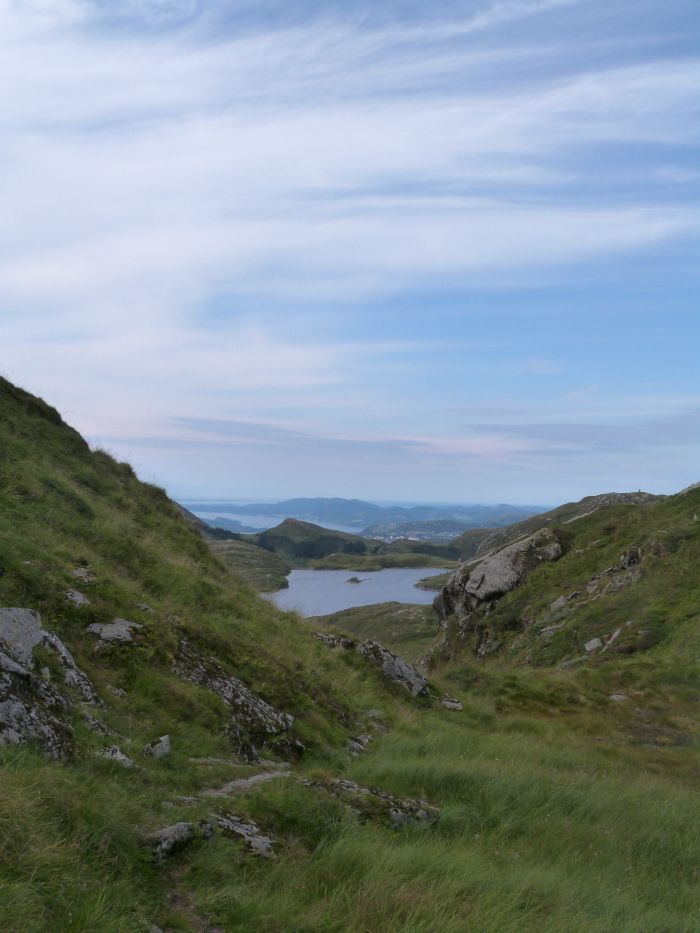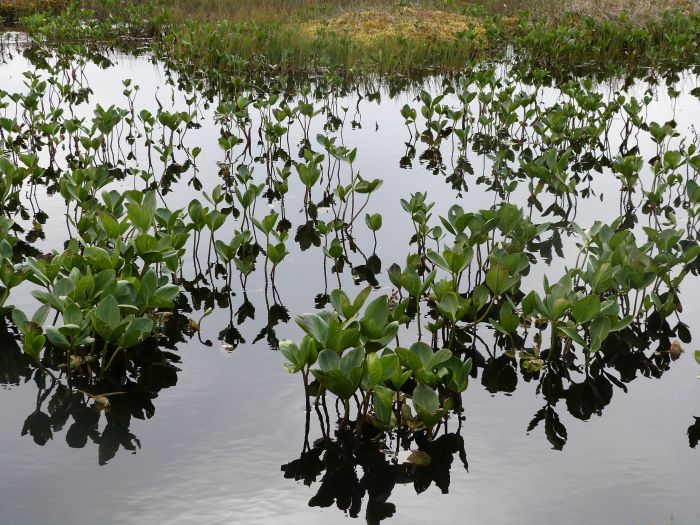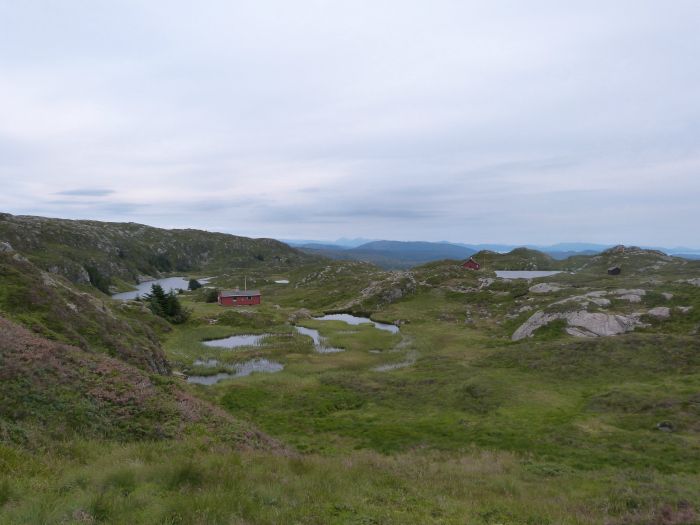 When we finally reached the peak of Ulriken, I was done. The Vidden Hike is not the most challenging hike I have gone on in Norway (two stories for other days!), but 15 kilometers are 15 kilometers nonetheless. Our original plan had been to hike down Ulriken as well, but my legs (and my mind) were having none of it, so we took the cable car instead.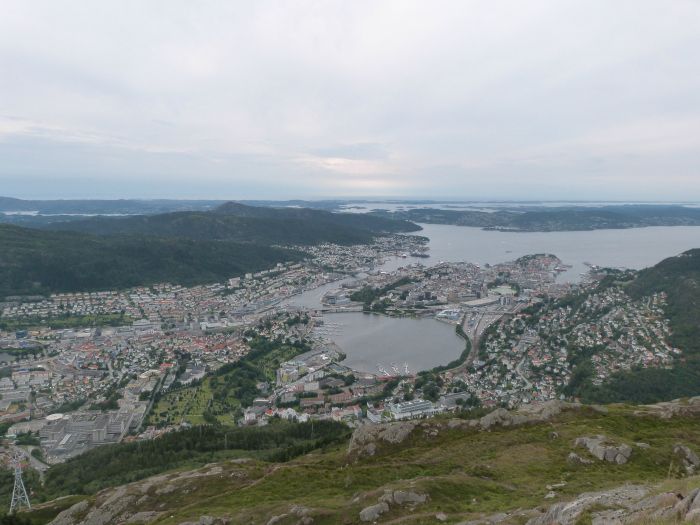 A beautiful day spent in a beautiful place. Now, can we have mountains like this where I live in Germany, please?
What's your favorite hike?