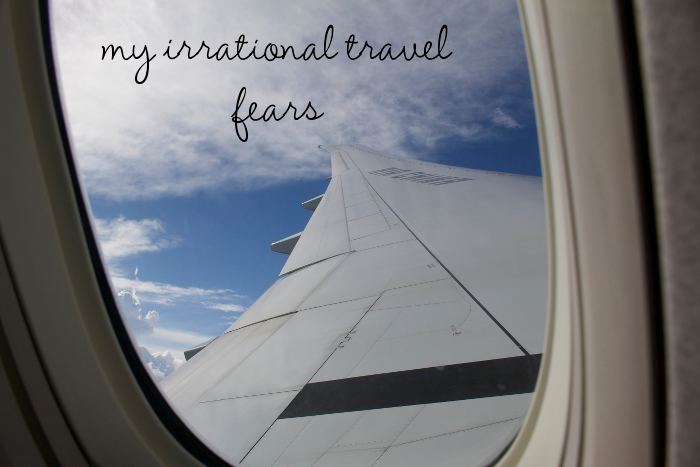 I'm not a particularly fearful person. There's only one thing I'm really scared of – S knows exactly what I'm talking about! – and it's more of a matter of disgust, but I'm not going to mention it online, just in case anyone ever wants to play a really mean prank on me. However, I do get anxious very quickly and that's especially true when it comes to traveling. I can be a bit of a control freak and travel definitely has a way of bringing me out of my comfort zone and forcing me to give up plans and be more spontaneous.
Fortunately, the more I travel the less anxious I become, but there are a couple of things that I just can't seem to let go and so I figured I would share them with you all for Casey's Fresh Face Friday Blog Hop that is under the motto "What are three of your irrational fears?". I'm co-hosting the link up today, so don't forget to share your own post below!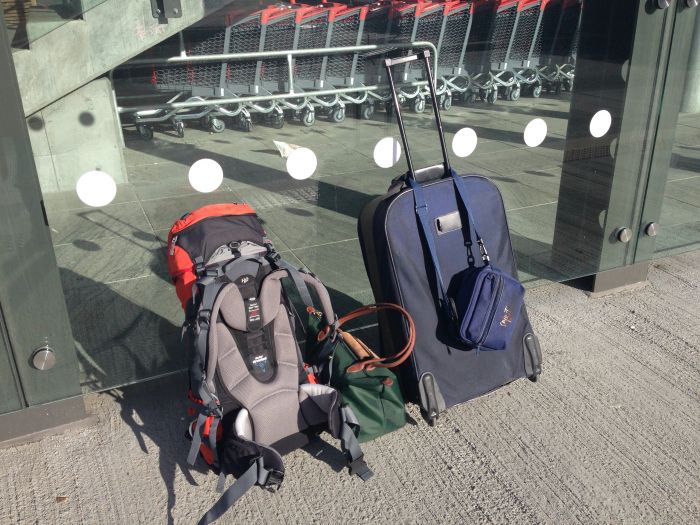 Everything I took back to Germany from Norway, minus one box that I shipped and a whole bunch of kitchen supplies that I donated to the tenants' union of the student housing. I sure hope I didn't forget anything!
1)

Forgetting something important at home
It's the same thing every time: I've packed my bags and should really leave to catch my train/plane/bus – and then I start worrying whether I have really packed everything I need. Do I have enough socks? My camera charger? Lip balm? I quickly check my bag for my keys and my wallet and eventually manage to close the door behind me all the while continuing to worry that I will suddenly remember something that I definitely shouldn't have left at home.
But here's the thing - most of the time there are only two things that you really need when you travel: Money – or rather access to money – and a valid passport. Everything else you can probably get at your destination as well. Forgot your toothbrush? Buy one once you're in Thailand. Haven't packed your bikini? You can buy cute ones in every beach town. Depending on your personal situation there may be exceptions, obviously, but the point is:
There are not a whole lot of things you definitely have to bring with you when you travel. Not that that keeps me from worrying if I really brought the sunscreen...
I love spending time in airports, but airplanes? Not so much…
2)

Flying
The most memorable flight I have ever taken was to Paris a couple of years ago. We started late from Frankfurt because there was a thunderstorm in France and behind me there were three little kids. We had a couple of rough turbulences during the flight and the children kept on squealing in absolute delight, like they were on an amusement park ride, while I was clutching my seat hoping that we would make it to Paris in one piece.
I don't like flying. I wouldn't go as far as to say I hate it – after all planes can get you to some pretty exciting places -, but there's just something about being thousands of kilometres up in the air that always puts my nerves to the test. I've gotten better at ignoring it, but that doesn't change the fact that my heart rate increases everytime the plane starts to shake even a little bit. And all the things that have been happening recently? Definitely not helping!
This anxiety is ungrounded, obviously – we all know that flying is one of the safest modes of transportation. But flying makes me feel helpless in a way that driving never does and so I prefer my feet firmly on the ground.
In the Shanghai Metro. I've been taking public transportation alone for many, many years now, so at least that's one part of traveling I don't usually freak out about!
3)

Getting judged by other people
Someone close in my life has told me before that I travel too much and while it was more of a joke, it definitely hit home. I want to see as much of the world as possible, but I do worry that will think that I don't take life seriously enough and that I should just grow the heck up. Is this the most ridiculous travel fear you have always heard of? Probably.
But here's thing: I don't believe that growing up means giving up your hopes and passions. But I do believe that coming into your own means freeing yourself from the expectations of other people and following your own life and doing your own thing. I frequently struggle with this in all parts of my life - with twenty-two I hardly dare to call myself an adult anyway -
but it gets better with every year.


But now on to the Blog Hop: I can't wait to read what your irrational fears are - travel-related or not! :)
Welcome to the
FRESH FACE FRIDAY BLOG HOP!
This week's writing topic:
Tell us 3 of your irrational fears.
Rules for hopping:
1| Follow your host & co-hosts (first 3 links), pretty please!
2| Link up your post! Please only link up the FFF writing prompt post...all other entries will be removed.
3| Hop around, meet new bloggers, and leave them love!
4| Have fun? Spread the word and share this blog hop with your friends!
5| Want to be a co-host? Click here for more info!
Grab a button and share the blog hop love!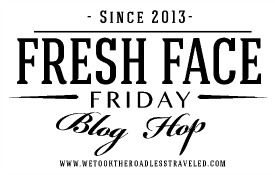 Tweet about this blog hop!