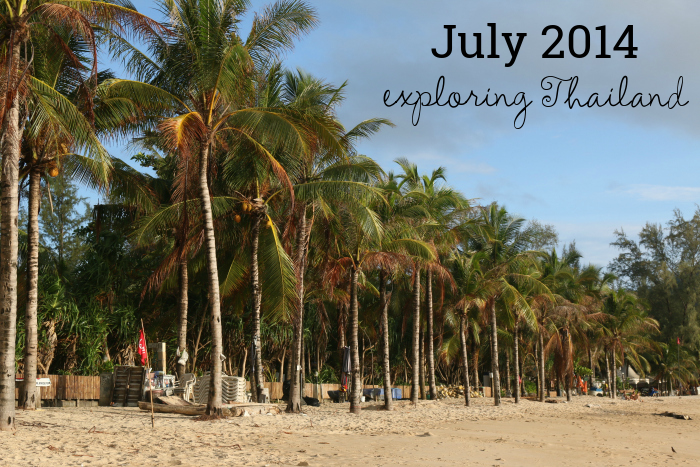 This round up is obviously a month too late, but aside from one day trip to the Rhine Valley, August hasn't exactly been super exciting, so I figured I may as well talk about July instead. After turning 22 in Bali, I said goodbye to my friend and flew over to Phuket to meet up with my boyfriend to go explore Thailand for three weeks. Thailand was the reason I first became interested in visiting Southeast Asia.
I still remember browsing through Alex' Blog during winter two years ago and thinking that Thailand just about looked like the most gorgeous place ever. I used to think of Thailand as a destination for sex tourists and Germans that want to get drunk on a beach that's farther away than Mallorca only, but travel blogs painted a very different picture of the country and one that I very much wanted to explore.
Thailand really was beautiful, but my impression of the country suffered from the fact that I felt pretty burned out during July. My style of travel is very fast-paced and doesn't call for a lot of breaks: I typically don't have the opportunity to travel for longer periods of time (as in more than three weeks in a row) and so I like to make the most of my time by making sure I do and see as much as humanly possible. And while that works fine for a two-week trip, I had to learn the hard way that traveling like this for longer-term just isn't feasible for me.
South Thailand - The Andaman Sea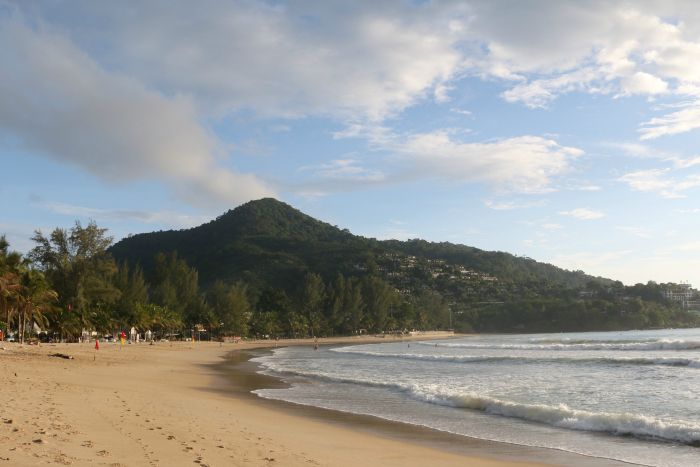 The first stop of our trip was Phuket, tourist hotspot and one of the most famous beach destinations in the world. If you hate resorts and being surrounded by other tourists than you probably won't care much for Phuket, but I do believe that this island gets a worse rep than it deserves. We spent three days in Kamala Beach, a small town with a low-key vibe that is mainly frequented by couples and families. There's no nightlife and everything gets eerily quiet once the sun sets, but that's exactly what we appreciated so much about this place.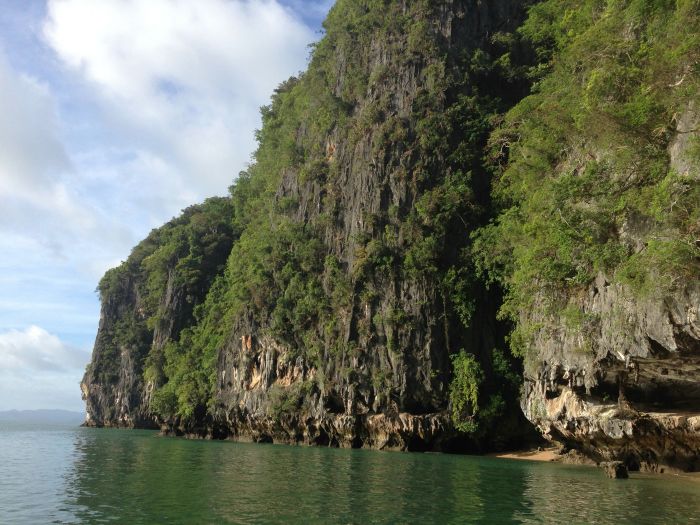 While in Phuket, we also went on a tour of the beautiful Phang Nga Bay that ended up being one of the highlights of our trip to Thailand. Of course, I promptly forgot my camera battery at the hotel and had to make do with the 20% remaining charge on my phone (I'm such a prepared blogger, am I not?), but all the gorgeous limestone islands with their steep slopes made such a big impression that photography was not necessary to remember them.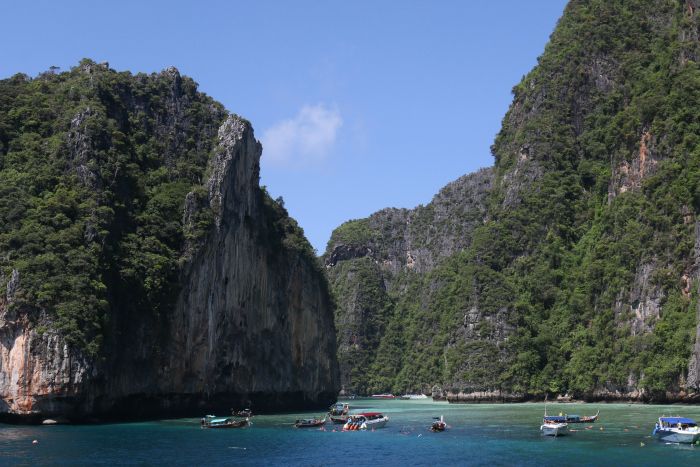 After our stay in Phuket, we took the ferry to the nearby Koh Phi Phi archipelago. Koh Phi Phi has a bad rep for being too overrun by tourists, but we were visiting during low season and hence were spared of the masses. Aside from a quick photo stop of the ferry, we didn't get a chance to make the trek over to Phi Phi Ley, the smaller island of the archipelago that became famous for being the filming location of The Beach, but the larger island Phi Phi Don was easily the most beautiful place we visited in Thailand.
We went snorkeling for the first time, hiked across the viewpoint to a relatively deserted beach and almost got eaten alive by the mosquitos in the jungle in the process and I took lots of cliché long-tail boat pictures. Phi Phi may be touristy, but the tourists do come for a good reason.
I had read lots of raving accounts of Koh Lanta before our trip and so we went through the hassle of getting there (ferry + way too many hours in a minivan) during low season to see what all the fuss was about. Travellers love Koh Lanta because it is still largely undiscovered by tourism, but as a whole I didn't really fall in love with the island. I contribute it in part to the aforementioned growing feeling of tiredness during my Asia travels, but during low season Koh Lanta just felt very empty.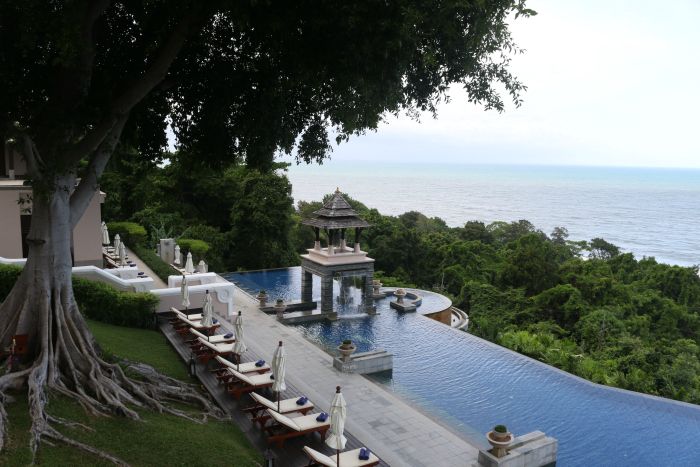 One advantage of traveling during low-season, though, was that we were able to stay in some of the nicest hotels of our trip in Koh Lanta. I don't usually like to splurge on accommodation - I'd much rather travel more often - but staying at a really nice hotel for once was a welcomed change of pace for me. Plus, a large breakfast buffet is always a good idea, right?
The last place we visited in the south of Thailand was Railay. If the Internet is any indication, then Railay is one of the most loved destinations in Thailand and so I came with very high expectations. Traveling during off-season wasn't really a problem in any of the other places that we visited at the Andaman Sea, but in Railay we saw nothing, but grey skies. Combined with the amount of trash on the beaches, that I left Railay with not such a favorable impression.
North Thailand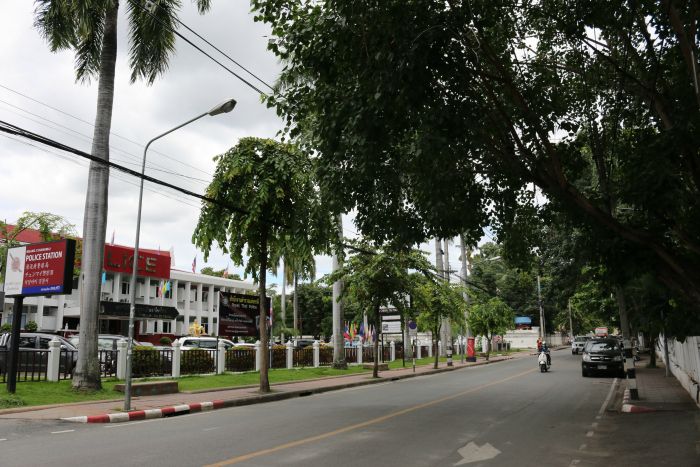 After 10 days of beach time in the south, it was time for something new and so we flew to Thailand's second largest city, Chiang Mai, in the very north of the country to add a little bit more culture to our travel itinerary. Chiang Mai was my favorite place in Thailand and made me eager to explore more of the country's north in the future: The climate was much more pleasant for this heat-hating traveler than in the
south and I enjoyed that Chiang Mai felt like a regular town rather than just a tourist destination.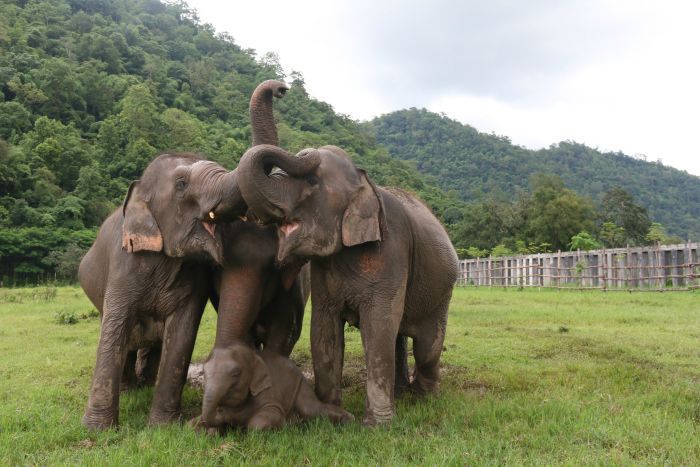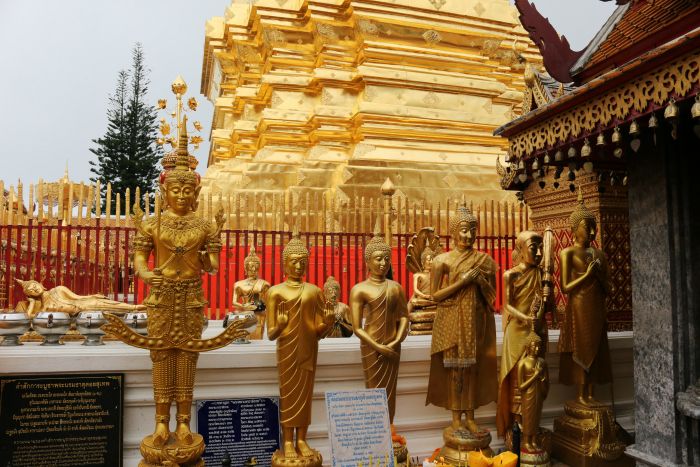 Our time in Chiang Mai was full with different activities. We visited the Elephant Nature Park - an elephant rescue and rehabilitation center -, went whitewater rafting for the first time, took a vegetarian cooking class and saw more temples than we could count.
From Chiang Mai, we took the night bus down south to Ayutthaya, an old capital of Thailand. Ayutthaya is famous for its temple ruins that are scattered all throughout the city and so we rented some bikes to explore them at our own pace. Considering the temples' beauty and their historical significance, there were relatively few visitors which made the temples seem even more enchanting.
Bangkok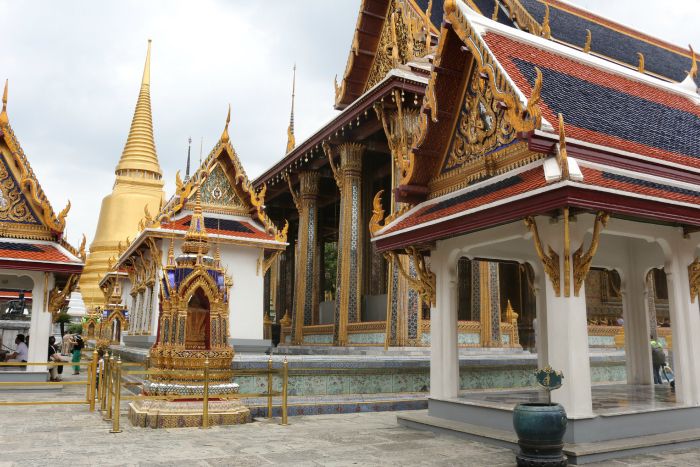 The last place we visited in Thailand was - of course - Bangkok! Some people absolutely love Bangkok, while others absolutely hate it and in the end I was surprised by how much I liked it. It's not the prettiest city I have ever visited and you could probably go to all the major tourist attractions in one day, but
you haven't seen Thailand if you haven't been to Bangkok.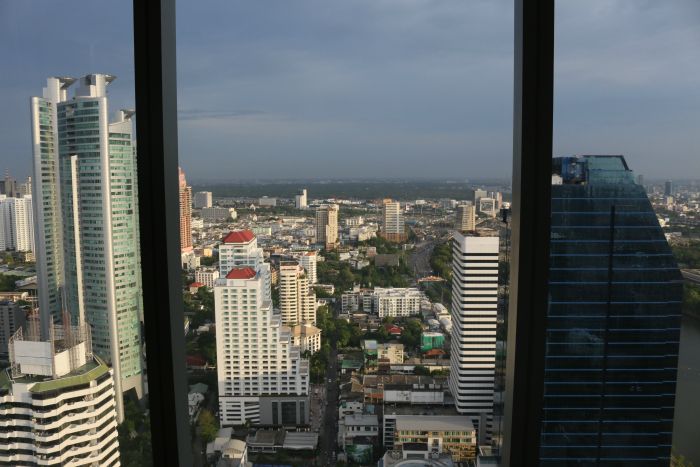 Back to Germany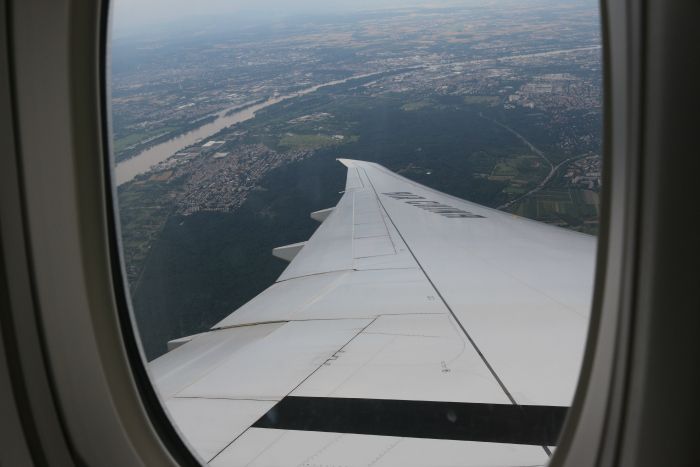 And from Bangkok it was back to Germany via a way-too-long-but-not-quite-long-enough layover in Beijing. Being back in Germany after my year abroad in Norway and my travels through Asia feels strange to say the least. I actually still haven't quite gotten used to it. After this Asia trip, I thought that taking a break from travel would be a good idea, but five weeks later and I already feel the travel bug again. The question is: When and where to next?
How was your summer?