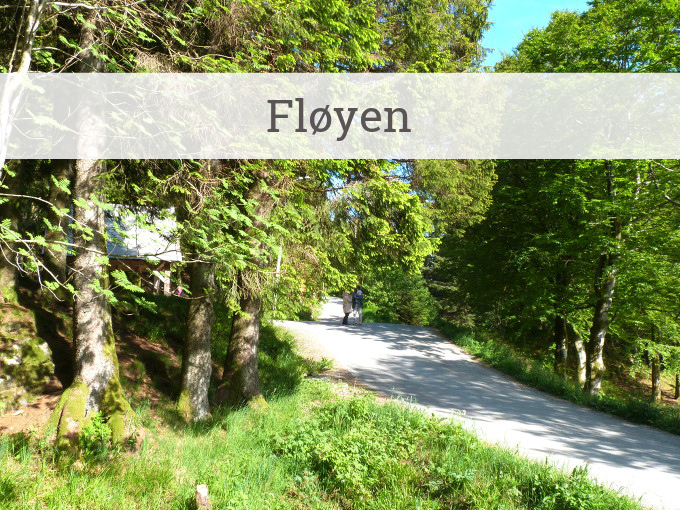 I know I have only said it about fifteen million times before, but Bergen really has the best geographical location I can think of. With both the mountains and the sea right in front of its doorstep, you are bound to see something amazing everywhere you look and in the year I spend in Norway, there were so many places in the area that I absolutely fell in love with that it was difficult to choose just which places I had to revisit before moving back to Germany.
But one place that I knew I definitely wanted to visit again was Fløyen and when my boyfriend Samuel came over from London in my last week in Norway, I took the opportunity to go hiking on one of my favorite mountains for the last time.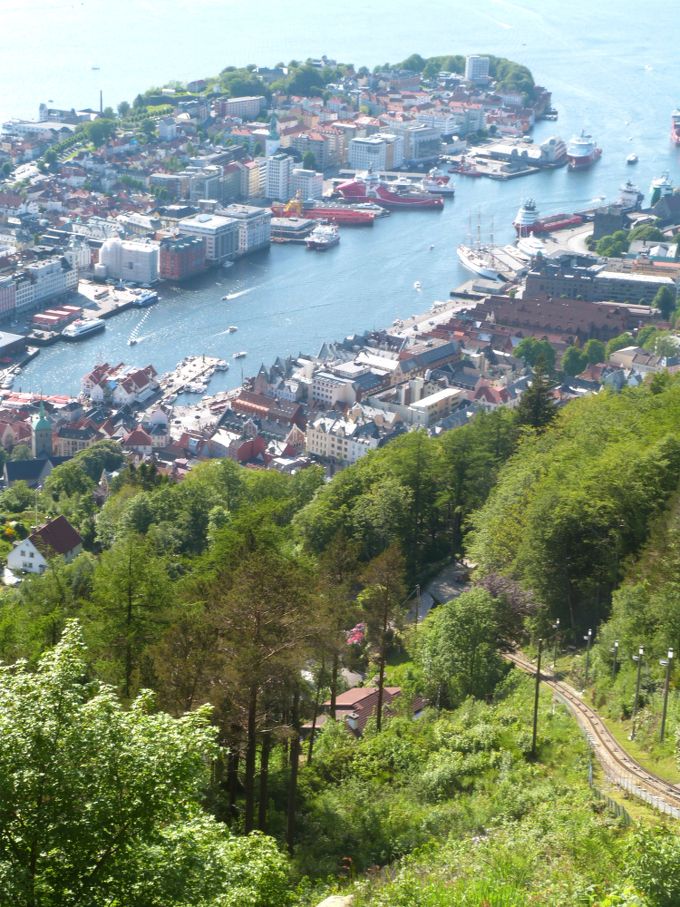 Bergen is said to be surrounded by seven different mountains and while people fight about which mountain is the seventh one since there are actually many more mountains, no one would contest that Fløyen belongs to De Syv Fjell. Fløyen is the mountain that is closest to the city center and with an amazingly iconic view over Bergen that is easily accessible by cable car, it has also become one of the major sights in the city.
But Fløyen is not just a great view point – it is also the home to a vast array of walking paths that lead towards the neighbouring mountains and one of my favorite hiking grounds ever. Most of the hikes are pretty easy and there are definitely other mountains that are more suitable for those looking for a bigger physical challenge, but for a quick escape into nature Fløyen is a perfect fit.
We took the cable car - the famous Floibanen - up to the viewing platform because we were planning to head to another mountain from Fløyen and wanted to save some time, but if you are only planning to go to the view point, taking the foot path that starts just behind the entrance of the cable car is obviously the less lazy choice.
Once we had reached the end of the cable car, we had a quick look at the map and decided to head to Blåmanen, another mountain that can easily be reached from Fløyen. I had been once before on an international student event and knew that the view over the surrounding landscape was very spectacular, so I was keen to show my boyfriend just how marvelous of a place I got to live in for the past year.
Fløyen is covered by a fairy-tale like forest – everytime I go for a walk here I wait for little fairies and large trolls to appear! Growing up in Germany, I am used to always be close to the next forest and I have been feeling the lack of proper trees in Norway, but the forest on Fløyen has always done a pretty good job of reminding me of the surroundings I grew up in.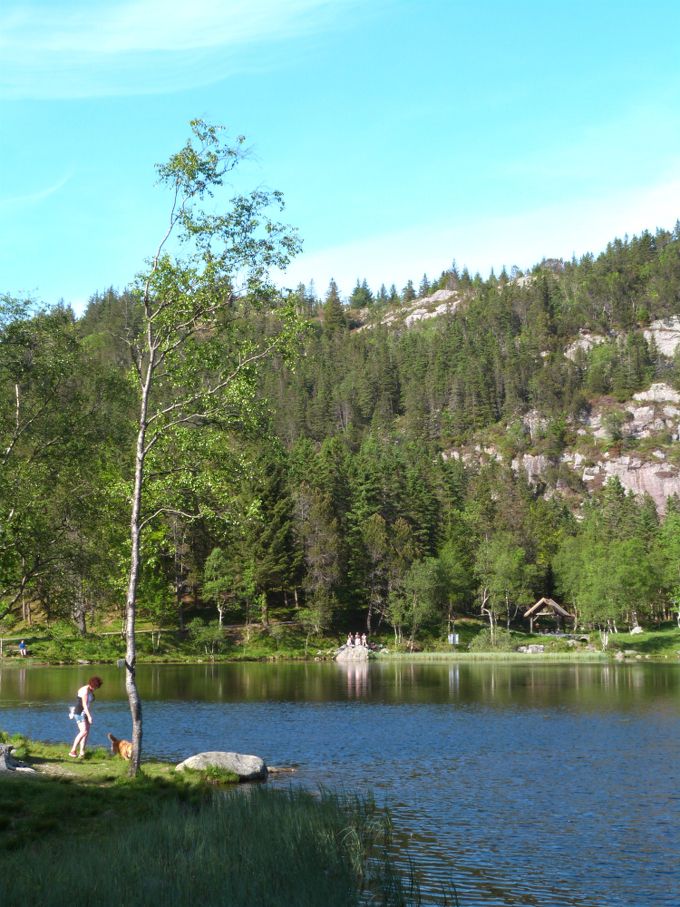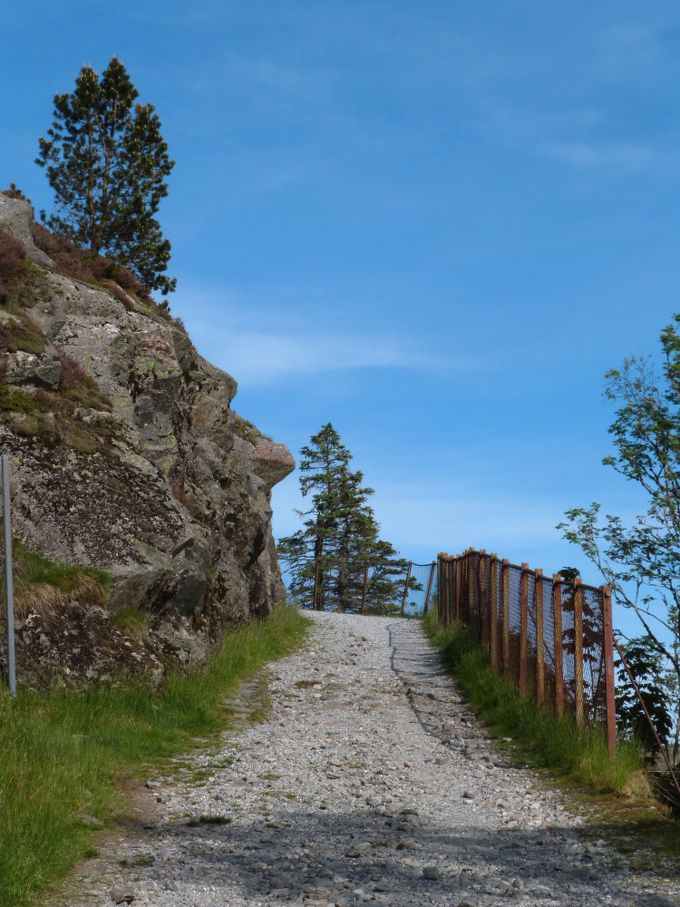 I somehow missed taking a picture of Blåmanen as it suddenly appears as a seemingly impassable wall of rock, so you are going to have to take my (inadequate) words for it: It is positively massive! When I first laid eyes on it last year, I just about wanted to turn around and skip conquering another mountain. Luckily, the path up Blåmanen is actually pretty easy as long as you don't plan to climb up the rock wall.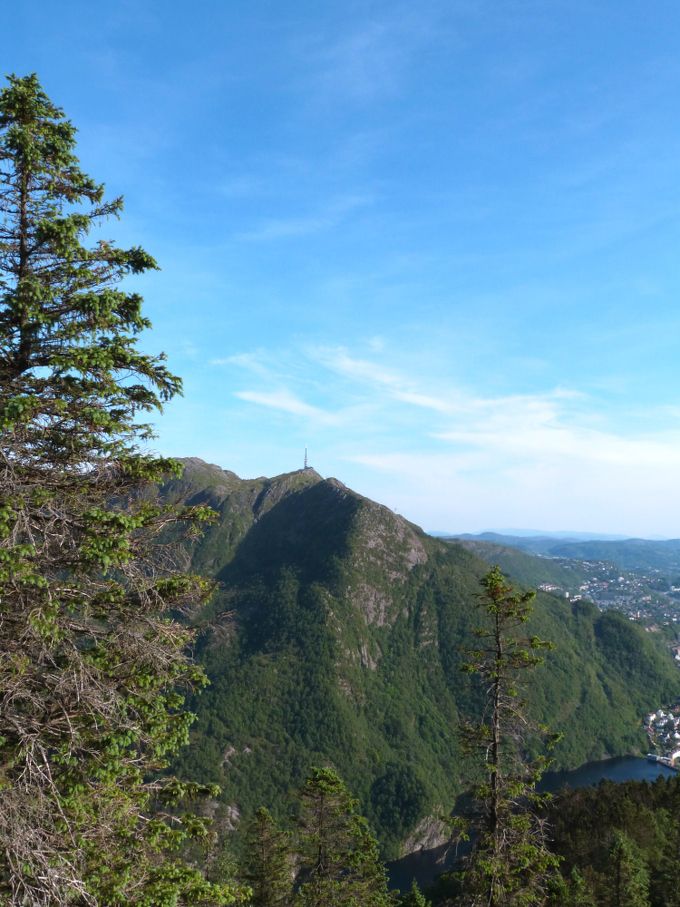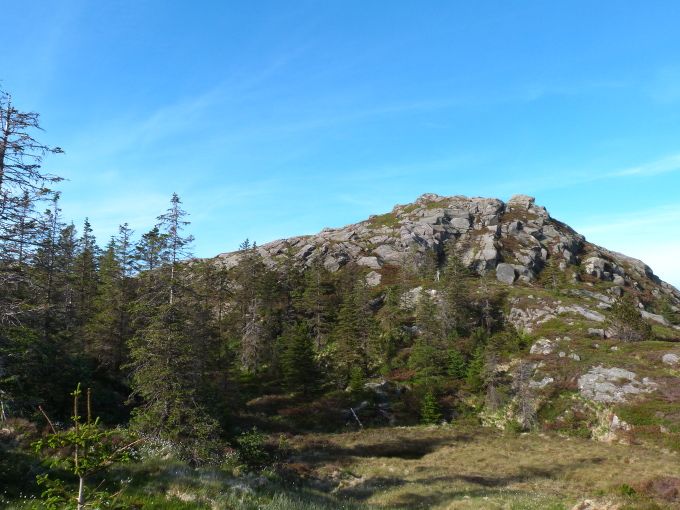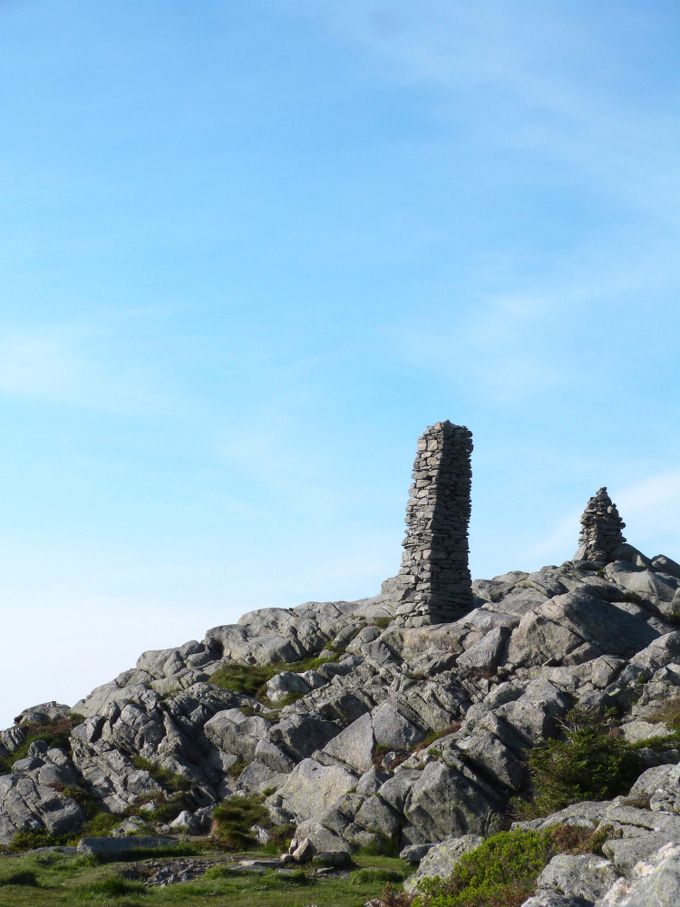 On almost every Norwegian mountain, you will find large piles of rocks. I am not sure what the use of them is (can someone enlighten me?), but they do make for awesome photo props and we took lots of silly 'We conquered the mountain!' pictures.
In Norway, climbing a mountain rarely ever means just reaching a singular peak: Rather, you will find yourself on a plateau that will almost make you forget that you are on a mountain – if it wasn't for the sweeping views, of course!
We had started our hike pretty late in the afternoon, but the sun just would not set. I am definitely going to miss those long, long Norwegian evenings where it never really gets dark, though I can't say the same thing about the terribly short and grey days we had in the winter.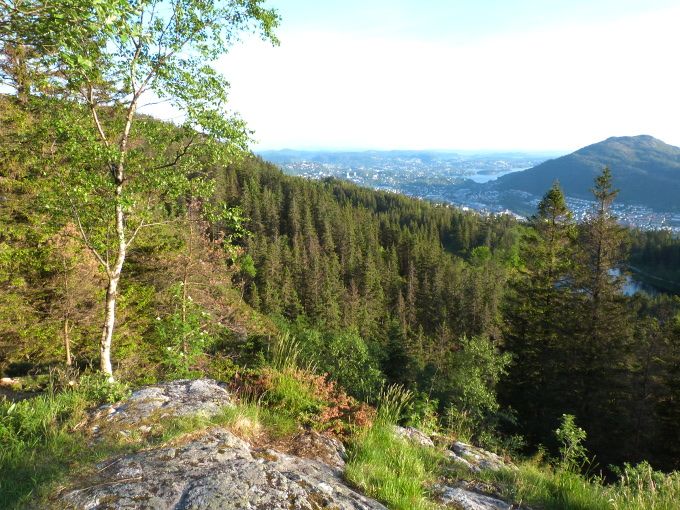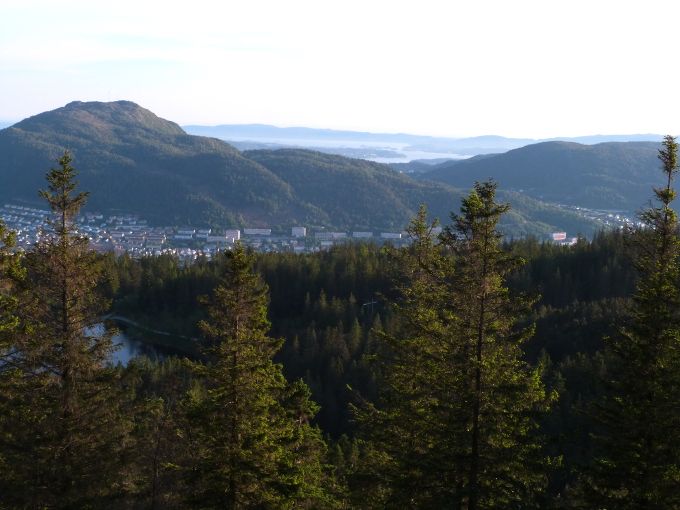 After taking a detour over Rundemanen, another peak on the mountain ridge that Fløyen lies on, we headed back to the Floibanen and had one last look over Bergen: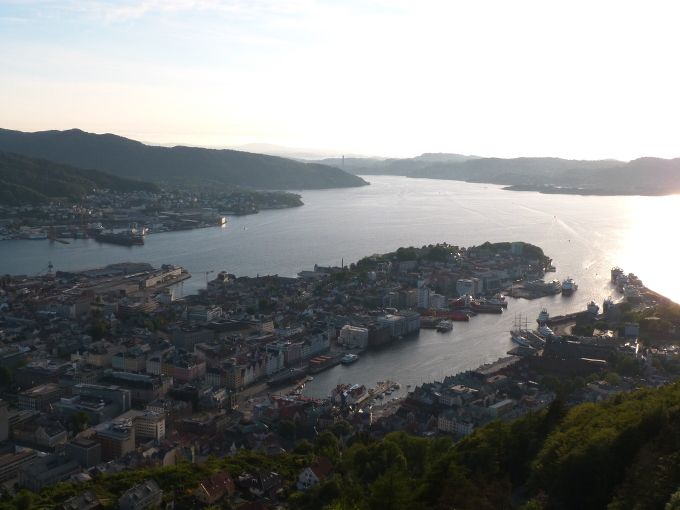 Looking back now and realizing that this was the last time that I was going to enjoy this view for a long time – a fact that I must have been blissfully unaware of at the time, otherwise I may just have had a nervous breakdown – evokes a strange feeling in me: Bergen really did earn a special place in my heart over the last year. I am looking forward to living in Germany again, to not being in a long-distance relationship anymore and even to silly things like finally having an oven again, but I am going to miss seeing the mountains every single day after I wake up.