While the past few months have been some of the best of my life, they have also left me feeling more than a little bit overwhelmed at times. I traveled all around Scandinavia, explored the UK, learned to cope with being in a long-distance relationship and just generally loved living abroad, but sometimes things were happening so fast that I barely had an opportunity to reflect on any of it.
Living in Norway has awakened so many interests and passions in me, but with my travel schedule I never seemed to find the time to sit still for long enough to explore anything further. So I am looking forward to living in Germany and even to having an ordered university routine again. I am looking forward to times where buying physical books and stylish new clothes actually makes sense because I don't need to worry about weight restrictions on planes and times where I can update my blog more often than I have lately because I don't have to run around all over the place trying to do see and do as much as humanly possible, because I feel that time is running out.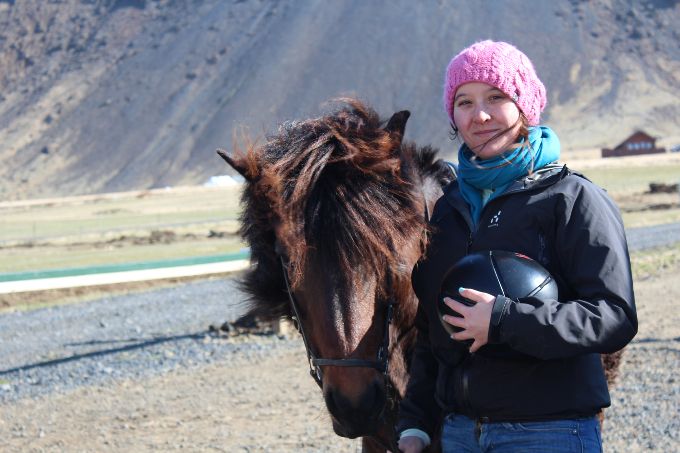 In short, I am looking forward to a time in my life where things are more calm and more quiet. I really think that this is what my heart and my mind have been craving secretly lately and while it will be a few more months until I am back in Heidelberg for good, I am more than ready than listen to my gut and take things slowly again. Who knows, you may even finally be able to read about my mind-blowing trip to Iceland in April, so I leave you with two pictures from a cute Icelandic horse. And please forgive me for looking like an
unkempt Skater kid: This is totally how I would go to Paris Fashion Week. Not.