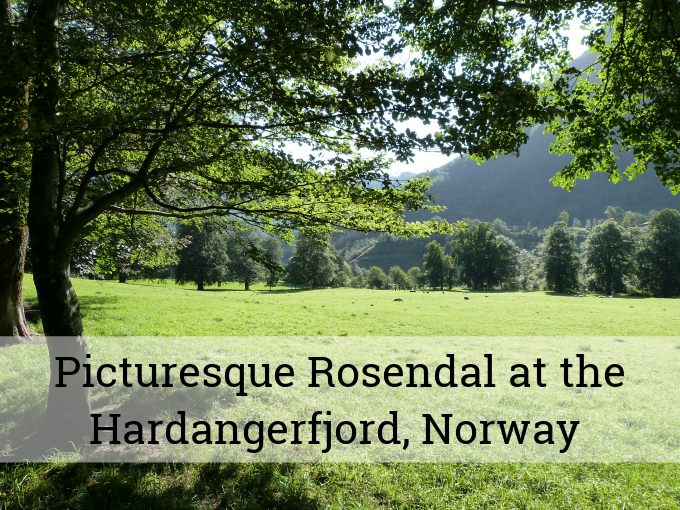 I definitely hesitate to call myself a lifestyle blogger. I think the term implies that my blog actually keeps up at the same pace as my life goes on - and that really couldn't be further from the truth. I try to blog about my travels as fast as I can, but most of the time that means no sooner than a month later and often it takes considerably longer than that.
Sometimes I just don't have the time to write posts that are actually worthwhile to read and Sometimes I just don't find the right words to describe a destination, but that doesn't mean that those places don't deserve to be written about! This particular trip happened in August last year when I had just moved to Norway and I wanted to write about it ever since, but other posts always seemed to get in the way. I definitely have a lot of catching up to do!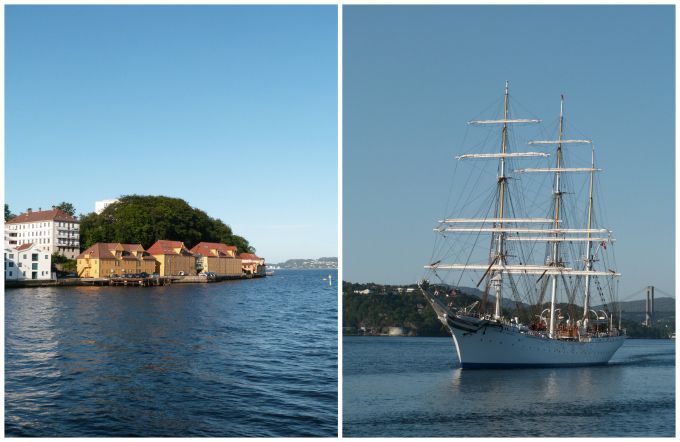 Rosendal is a beautiful little town at the outskirts of the Hardangerfjord and about two hours away from Bergen by ferry. We had bought our tickets at the Tourist Office in Bergen the day before and while the tickets were pretty expensive (an adult ticket for the ferry costs 575 NOK -
welcome to Norway!), the cruise through the skerries along the Norwegian coast is really beautiful.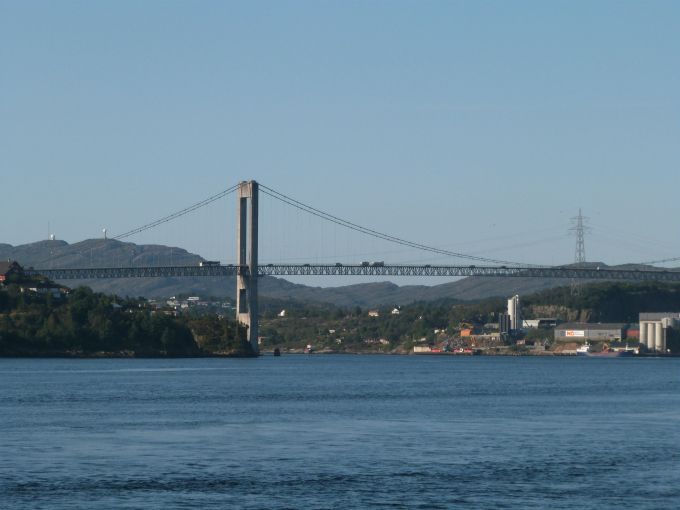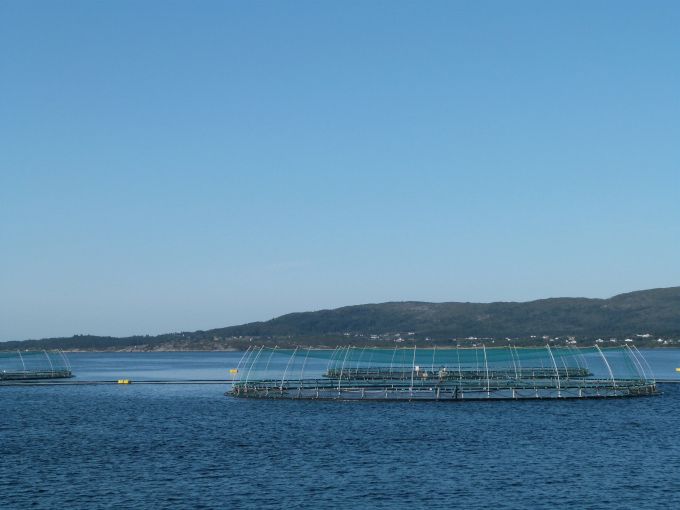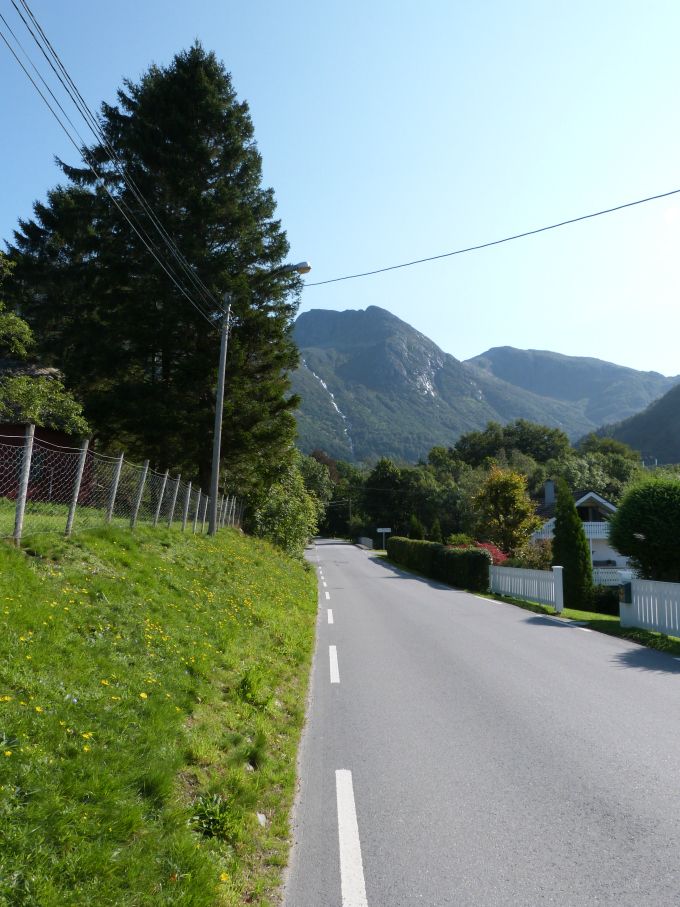 The weather in the area around Bergen can be notoriously rainy, but we were blessed to visit in the most beautiful weather I have ever witnessed in Norway. I don't know about you, but sunshine always helps me kick back into gear!
Rosendal is Norway's only Barony and hence is home to a beautiful park that houses Scandinavia's smalles castle. It's not in the centre of town, but easy to find from the harbor and a lovely walk away from the sea and towards the mountains of Folgefonna National Park. Rosendal is really small – in most countries, it would certainly be classified as a village and not a town and consequently you soon feel like you have reached the most quiet and peaceful place on earth. It almost makes Bergen seem like New York City!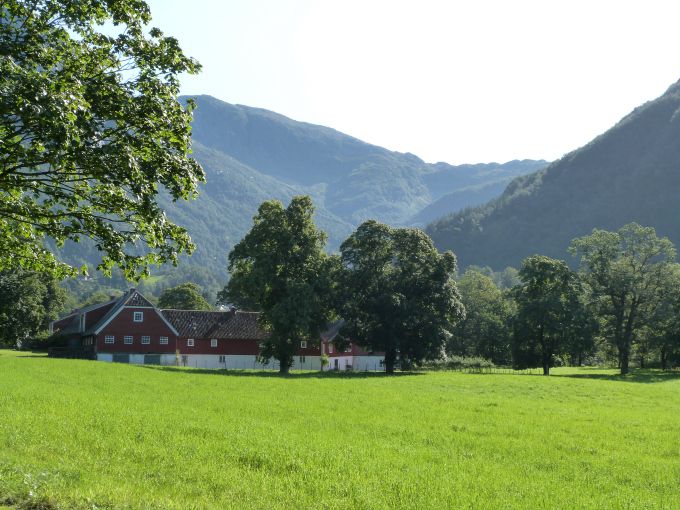 We paid the entrance fee of 100 NOK at the park entrance, were told when the next guided tour of the castle would be and then were off to explore the lovely gardens. We only had a couple of hours before the next (and last) ferry to Bergen would leave and I was worried that we would have to rush all day, but in the end, four hours were more than enough time.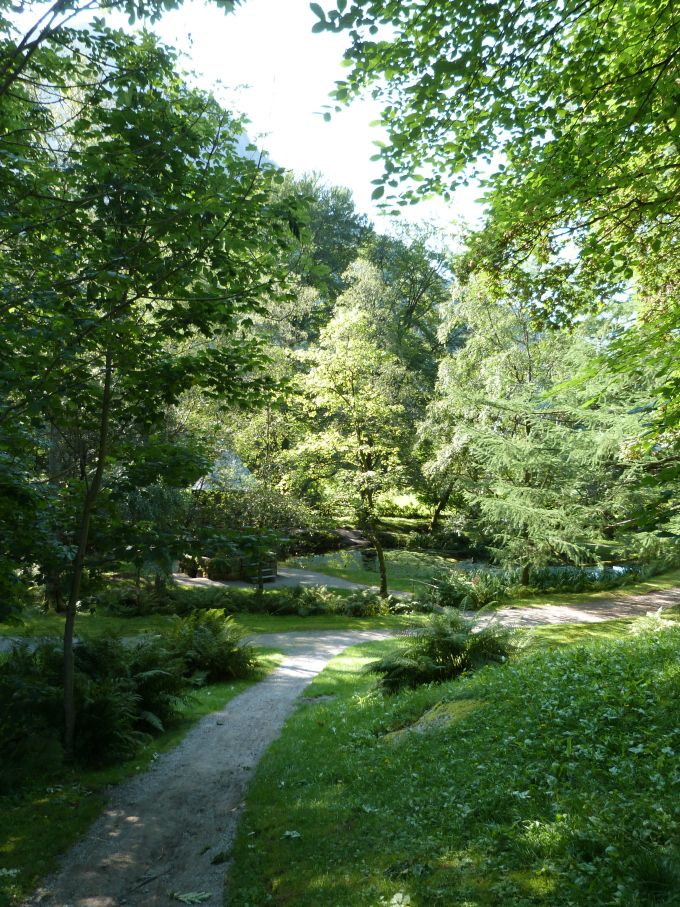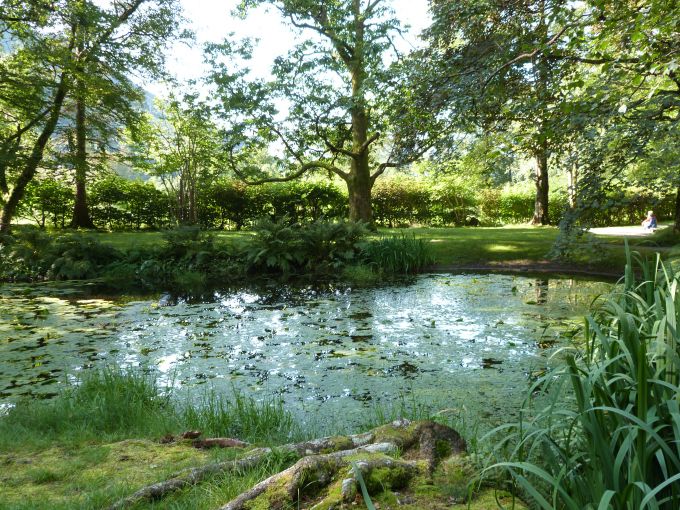 This may sound strange, but the thing that I loved the most about Rosendal was how non-Norwegian it looked. Norway's landscape may be one of the most impressive and beautiful sights around the world, but one thing that is notoriously missing are proper forests. And after three weeks of only seeing mountains and fjords (hard life, I know), seeing some lush broadleaf trees really catapulted me home.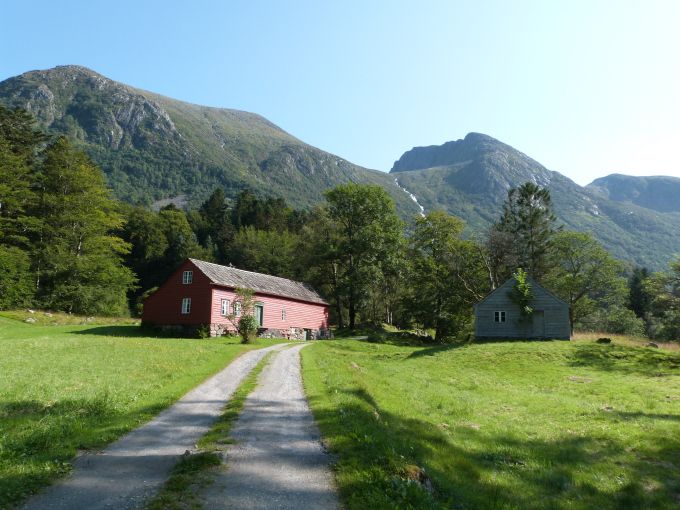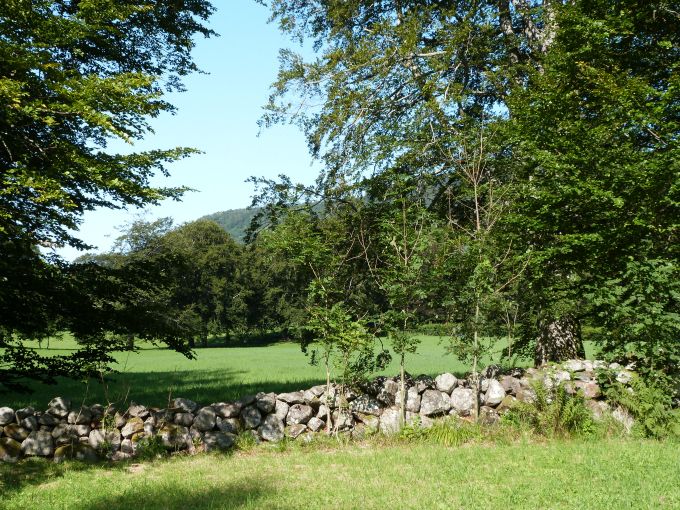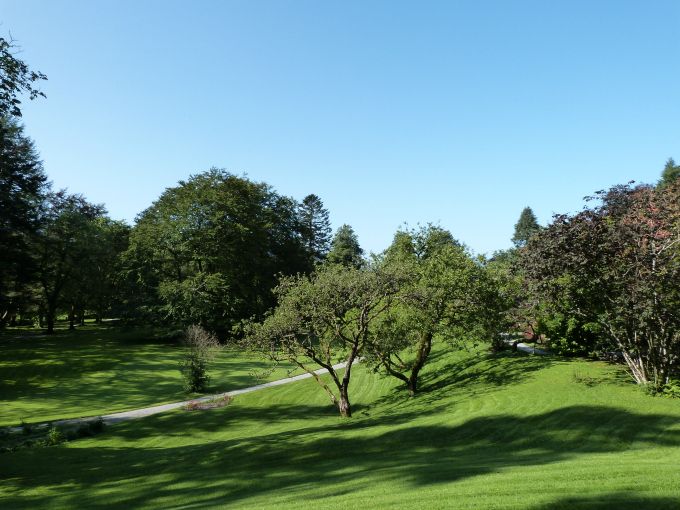 A place cannot be called Rosendal and not have a gorgeous rose garden! There were so many different kinds of roses and they came in all sorts of different colors – it is a paradise for flower lovers! I was surprised that roses would thrive so well in the harsh Norwegian climate, but apparently they are much tougher than they look!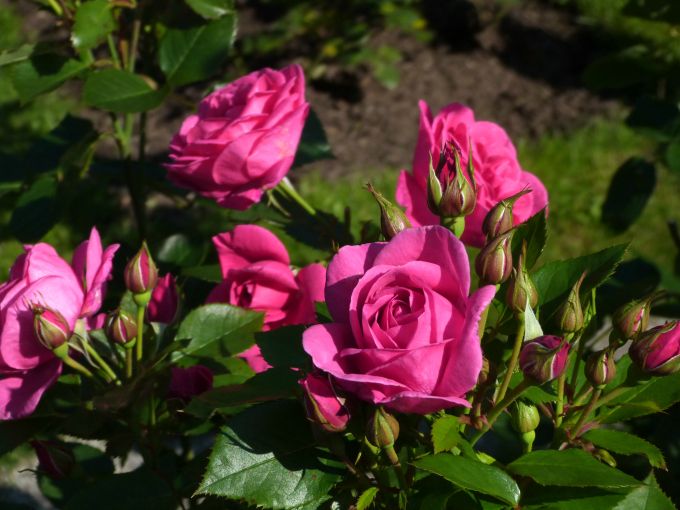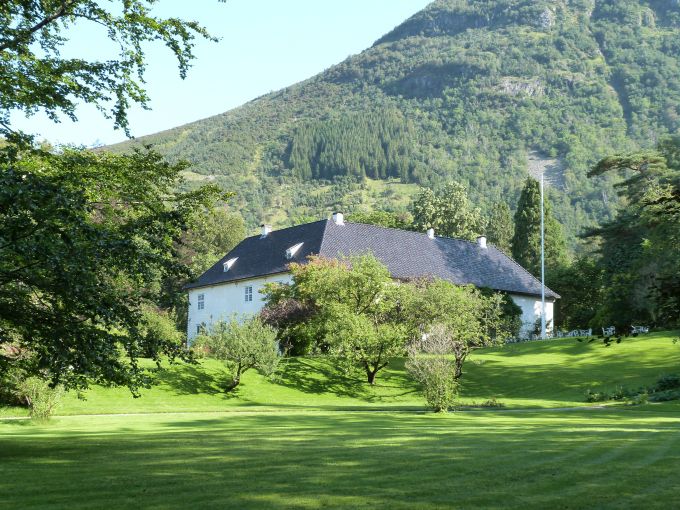 The castle barely seems to deserve the title castle (it really only carries it because Rosendal is a Barony), but it's not like people come to Norway to go castle sightseeing. The guided tour was interesting, though, because the interior is very different from other aristocratic houses that I have seen around Europe.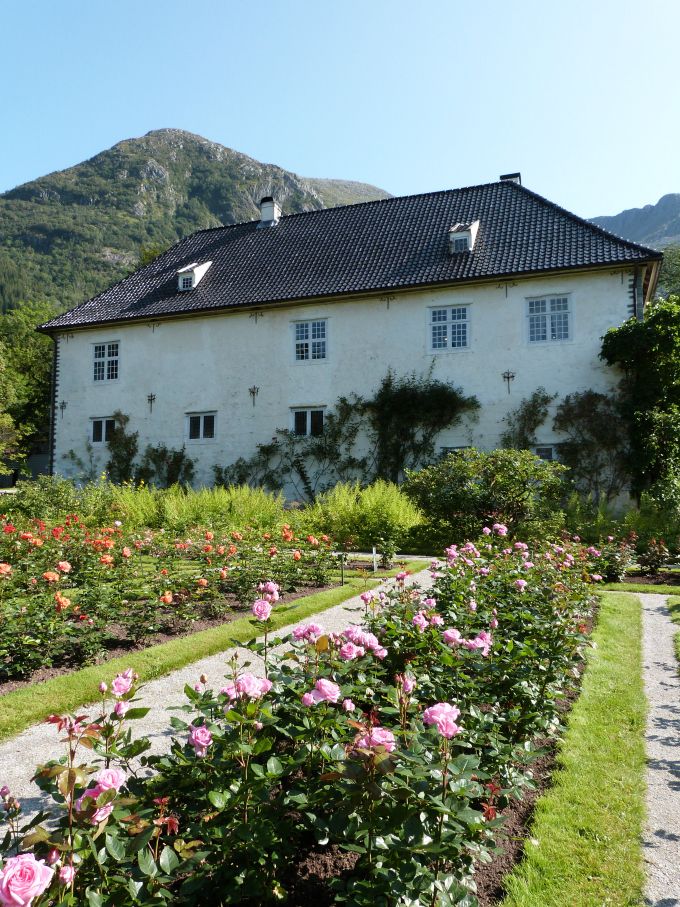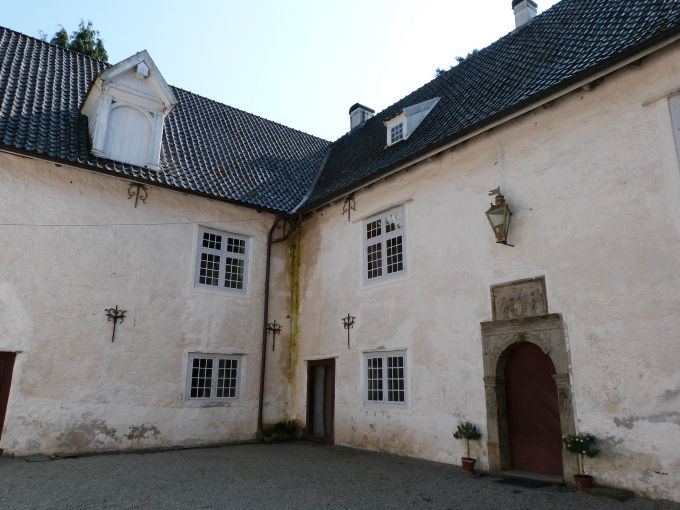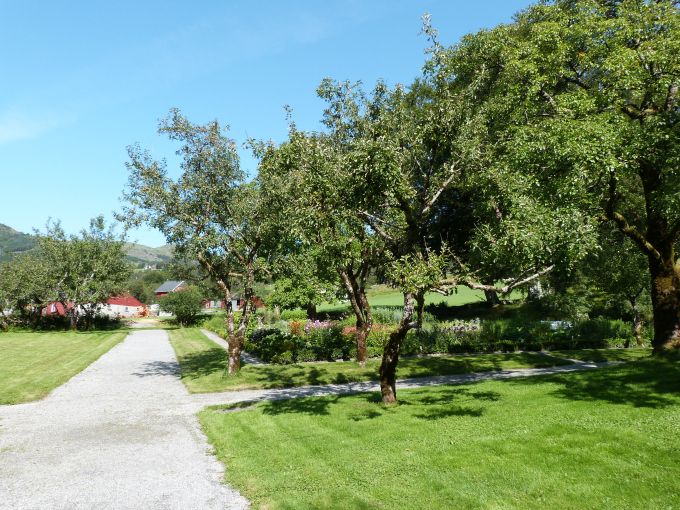 After the guided tour of the castle, we took a little stroll through the fruit and vegetable garden that belongs to the site. I love these types of gardens – seeing a bunch of Kale growing gets me much more excited than it should!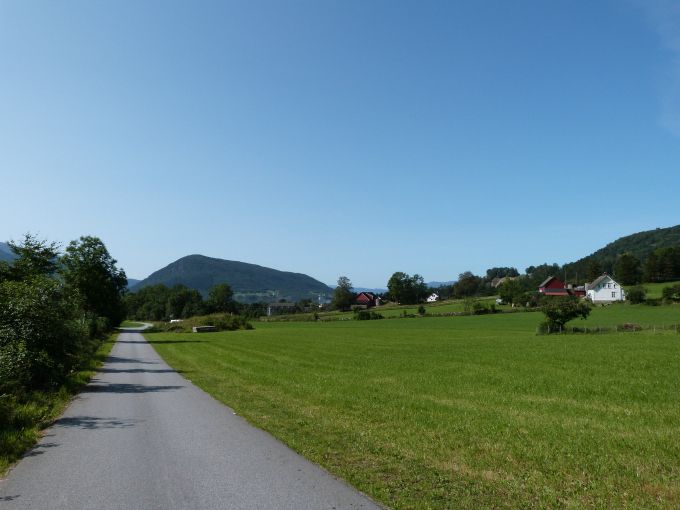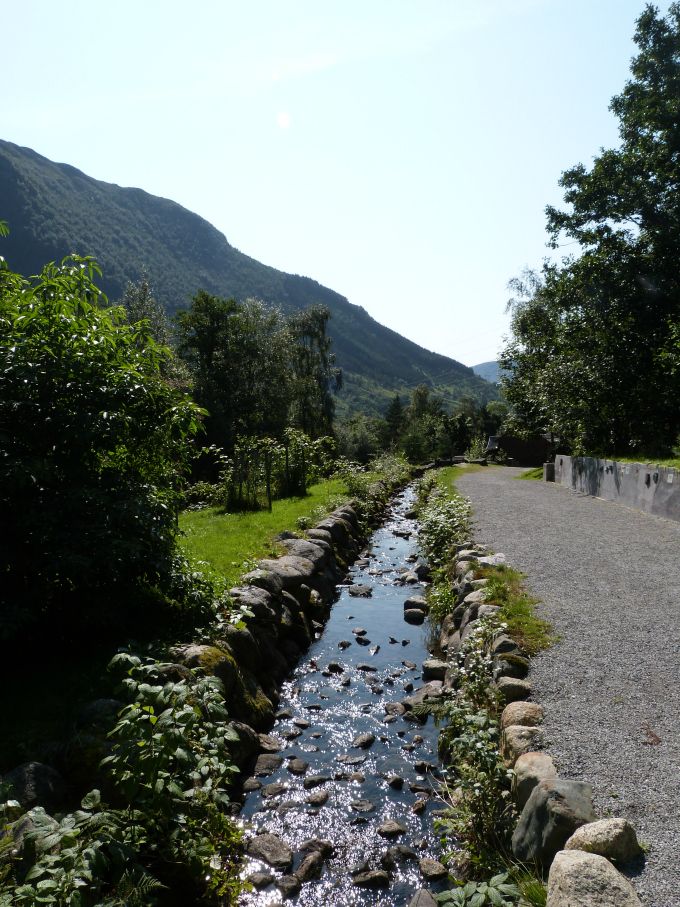 With the bright sun of the midday shining on us, we decided to head back to town and do a little bit of exploring there. We went to the Rosendal Stone Park where we found some much needed shade and then walked along the quiet streets of the town. There may not be a lot going on in Rosendal, but it sure must be a scenic town to live in.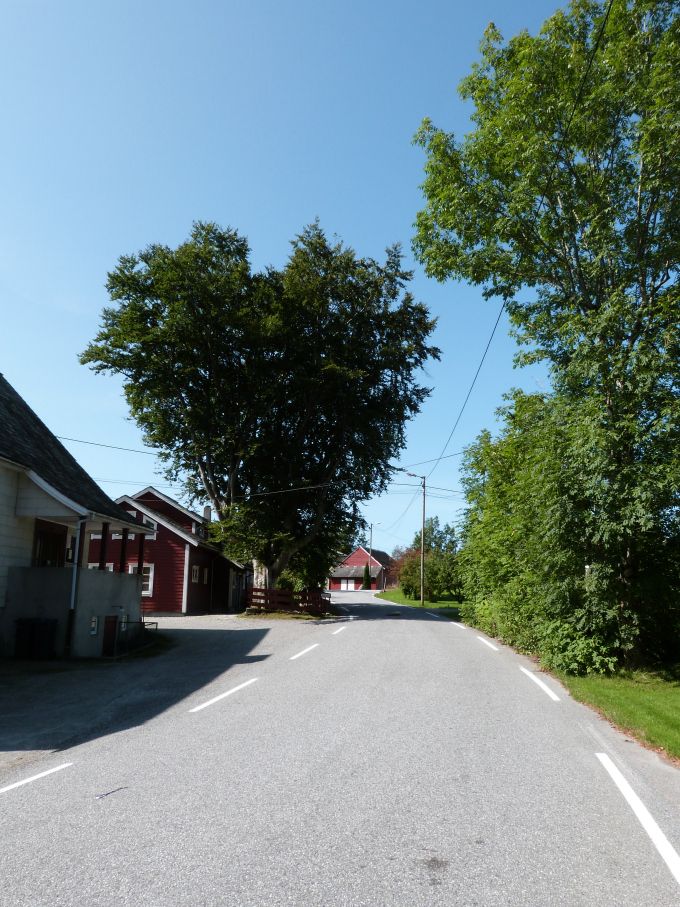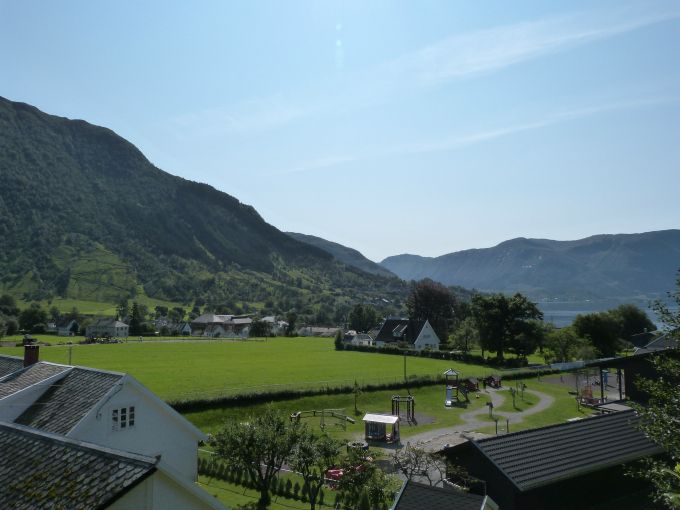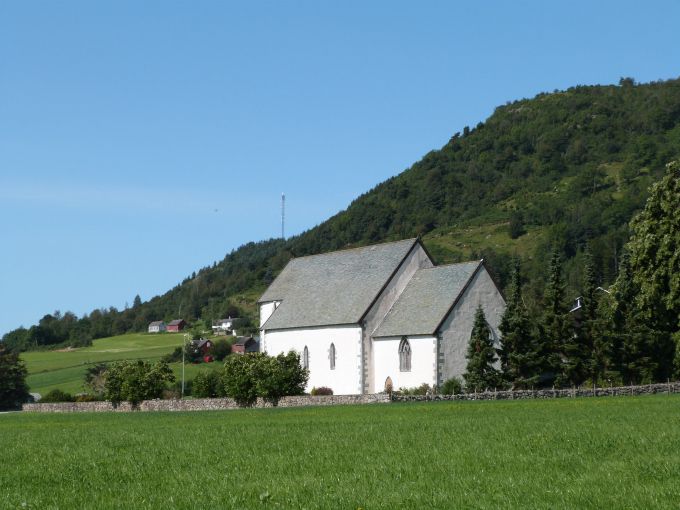 One of the other attractions of Rosendal is Kvinnherad Church. We walked along the perimeter of the church, but there was a service, so we didn't have a look into the interior.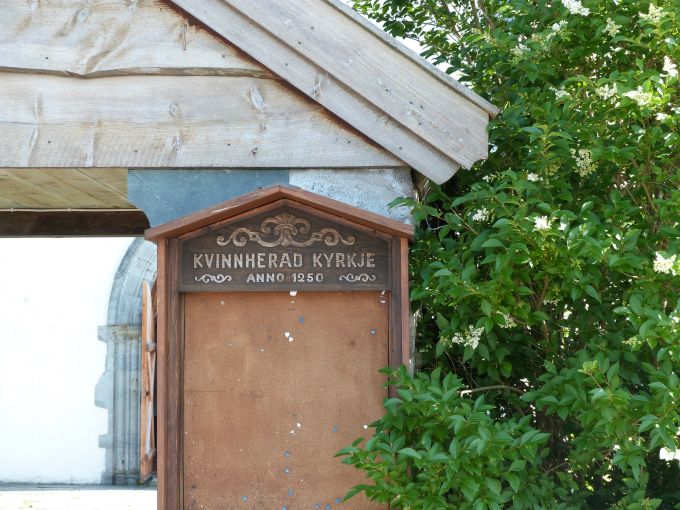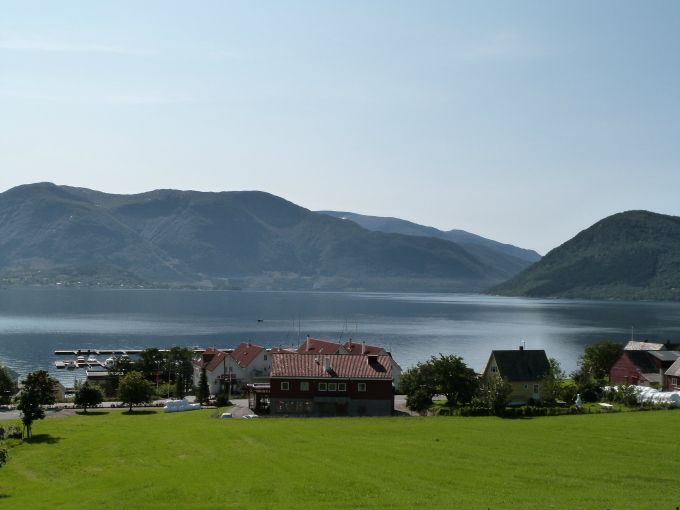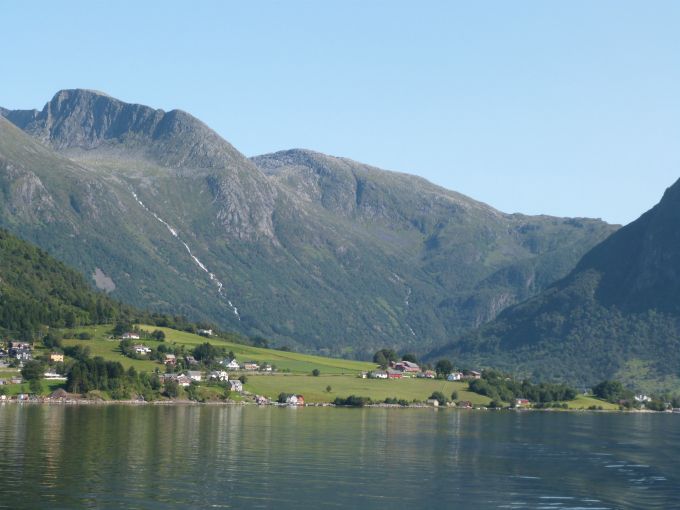 It was soon time for us to head back to the harbor, though, and we had to say goodbye to this beautiful place. Luckily, the good thing about living in Norway is that the place you're returning to is usually just as stunning as the place you are coming from. I definitely feel grateful for the year I got to spend in this wonderful country!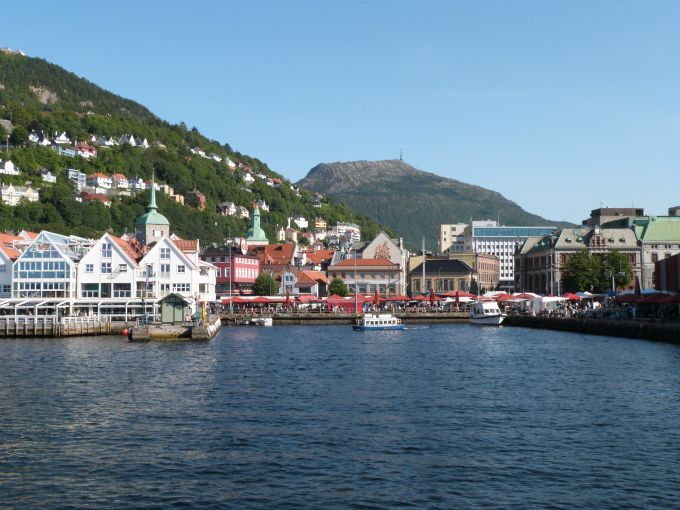 Rosendal makes a great day trip from Bergen, especially for people who want to experience a different side of Norway and are not overly fond of mountain hiking. I still think that renting a car and going on a roadtrip is the best way to discover the country, but a cruise along the skerries is going to leave you with some great memories as well.