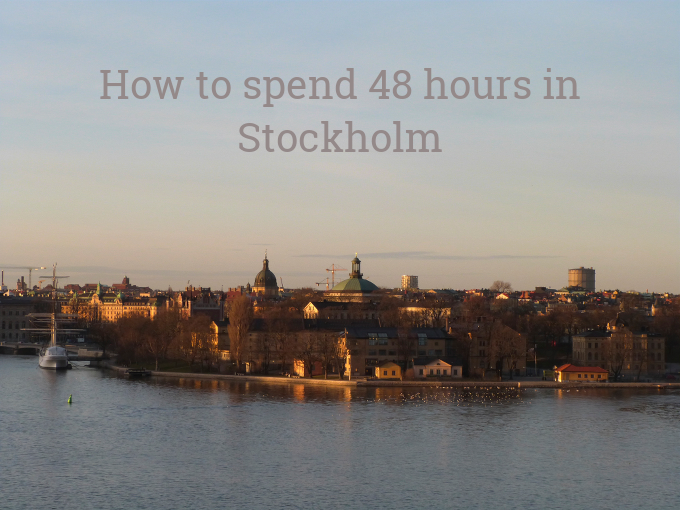 Earlier this year, I flew over to Stockholm to explore another Scandinavian capital. Copenhagen and Oslo – the only Scandinavian capitals I had visited at that point – were similar in some ways, yet different in others and I was interested to see how Stockholm would compare, especially since it's a city that many people absolutely love. I only stayed for two nights and a quick look into the guidebook made it obvious that my friend and me would not have the time to see everything that Stockholm had to offer, so we chose the sights and neighbourhoods that interested us the most and went from there.
Stockholm feels much less polished than both Oslo and Copenhagen. It's not quite as clean, there are houses that could use a new coat of color and even the traffic is a lot more crazy than in the two other cities. However, Stockholm exudes a feeling of hipness that greatly excedes that of her more elegant sisters. From coffeeshops at every corner to alternatively, but stylishly dressed people walking down the streets, Stockholm definitely discerns herself from other Scandinavian cities.
While two days may not be enough to explore every single crevice of the city, it is a good amount of time to get a first glimpse of Stockholm. We decided to spend the bulk of our time walking through the city and only visit a few museums, but there are certainly many other great ways to spend your time as well.
1. Stay at City Backpackers if you're on a budget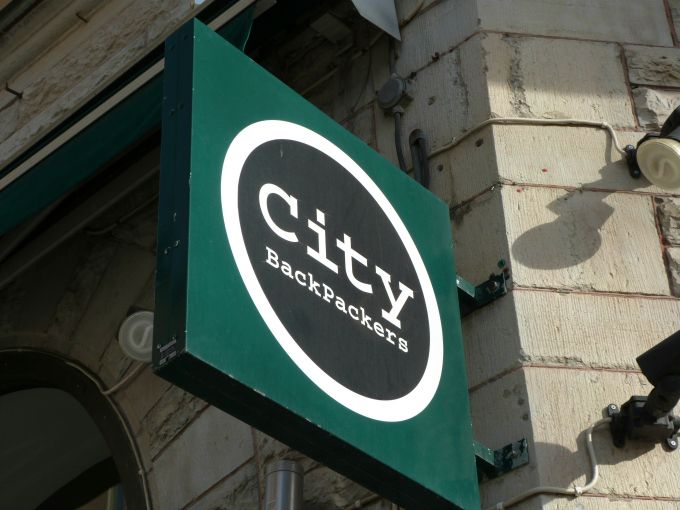 During our time in Stockholm, we stayed at the greatest hostel I have ever been to: City Backpackers. If you know anything about hostels, you have probably heard people rave about this place before and I have to add to the noise – it really is as great as everyone says. We honestly couldn't believe our eyes when we walked into the reception area, because this place is way too stylish for a hostel.
2. Explore Gamla Stan
The Swedish Parliament - The Riksdag
Our first stop was Gamla Stan, Stockholm's Old Town. With the Royal Palace located on this small island in the centre of the city and the Swedish Parliament in sight, this place really is the heart of the city and the country. Gamla Stan is quite small and there are barely any cars, so exploring the many small alleys lined with tourist shops and cafés feels like walking through a calm oasis compared to other parts of the city.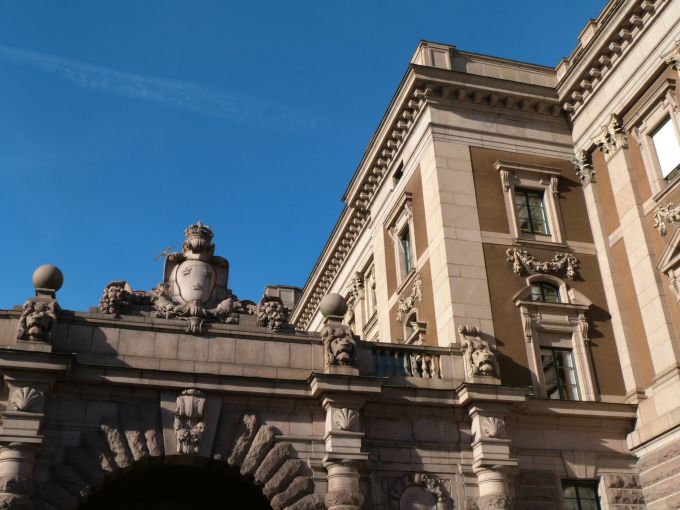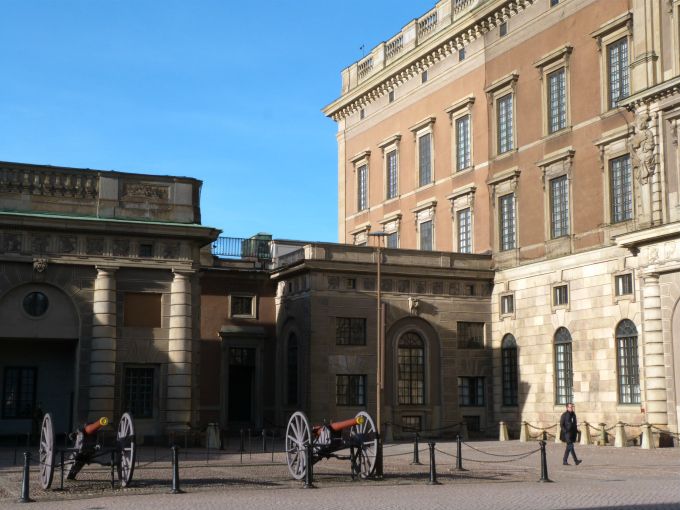 One thing that you should definitely not miss out on in Stockholm is a visit to the Royal Palace. Like Norway and Denmark, Sweden is a Parliamentary Constitutional Monarchy. The function of the sovereign is only ceremonial, but the Royal Family nonethless inhabits an important role in Swedish society – and in tabloids all over Europe. The Kungliga Slotten (Swedish for Royal Palace) is not the most beautiful palace I have ever visited – I found the Parliament much more impressive – but certainly one of the biggest.
There are three museums in the Palace (all included in the admission price of 150 SEK - there's a reduced rate for children and students), the most noteworthy of which is certainly the Royal Apartements. If you visit, do make sure to go on one of the guided tours – they are very interesting and you are going to learn much more of the history of the castle and the Swedish monarchy than you would by just walking through the rooms yourself.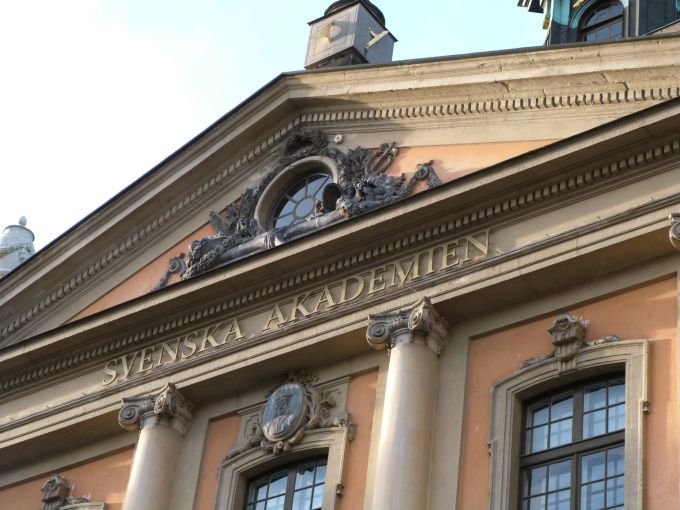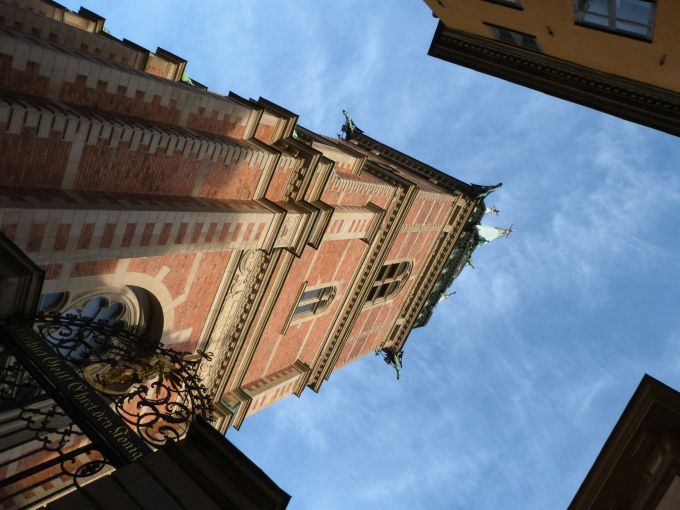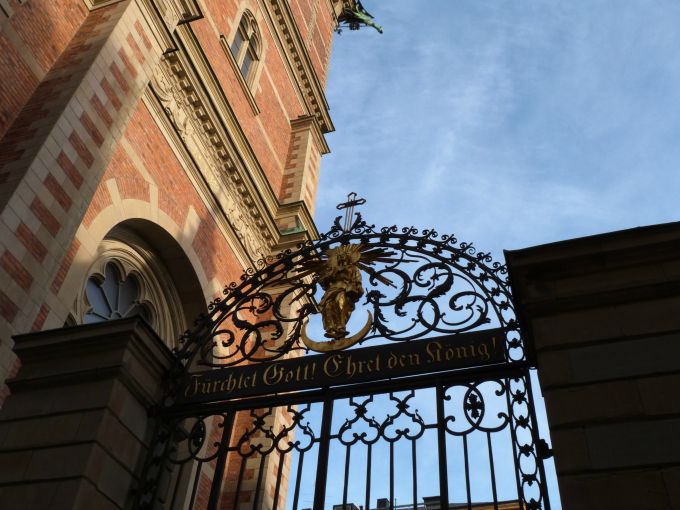 Finding some remnants of German culture on Gamla Stan – in the form of the Tyska Kyrkan, the German Church – was an unexpected surprise, but
just like Bergen in Norway, Stockholm used to be part of the Hanseatic League, a sort of Trade Union that spanned many harbor cities in the North and Baltic Seas many centuries ago. Largely dominated by Northern German cities (think Hamburg and the like), the Hanseatic League carried German influences to all sorts of places – including Stockholm.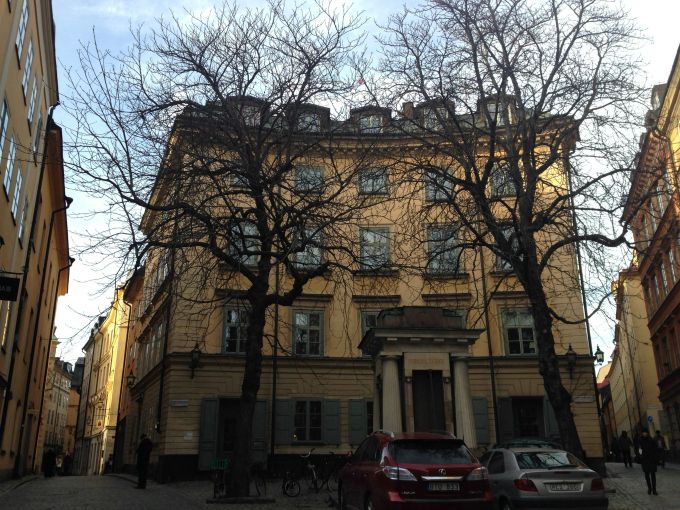 3. Experience the Golden Hour from Northern Södermalm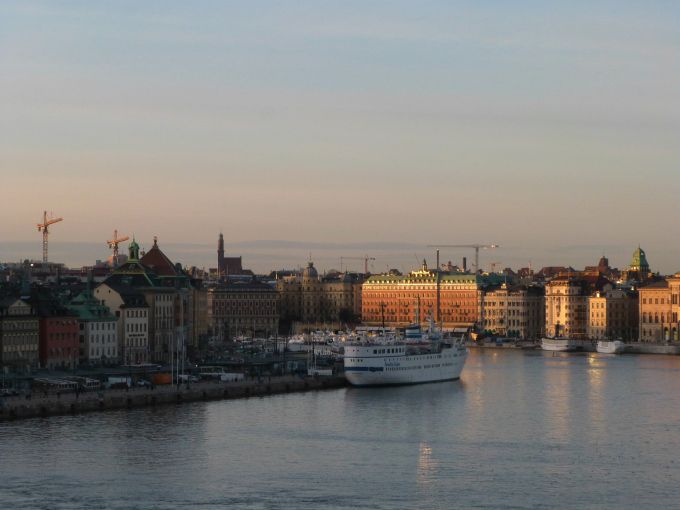 If you're into photography, you're probably best friends with the Golden Hour – there's simply no lightening that is quite as magical as the time just before sunset. And it's particularly mesmerizing when it illuminates the buildings of Stockholm! We came across this viewpoint (Katarinavägen at the northern shore of the island of Södermalm) completely by chance and I am so thankful that we did. I can't remember a moment where Stockholm looked more beautiful!

Södermalm is the largest island on which Stockholm is built and it has a reputation as the hipster hangout of the city. It wasn't really my cup of tea (I'm probably just not cool enough), but if you're into alternative neighbourhoods this may be the place for you. Many of Stockholm's coolest and most interesting stores are said to be located here, but unfortunately we were too short on time to go shopping.
4. See the Name Day Celebration for Crown Princess Victoria
To be fair, this is a once-a-year occasion, but this experience was too unique for me to not share. On the morning of our second day in Stockholm, we made our way to the Royal Palace again, because we still wanted to have a look at the Crown Jewels in the Treasury. On our way out from the Dungeons, we noticed that there were many photographers who were setting up their gear in the Palace courtyard and we got curious – there had to be some sort of special occasion. And when we found out that it was going to be the Name Day Celebration of the Swedish Crown Princess Victoria – with her in attendance, naturally – I got a little too excited.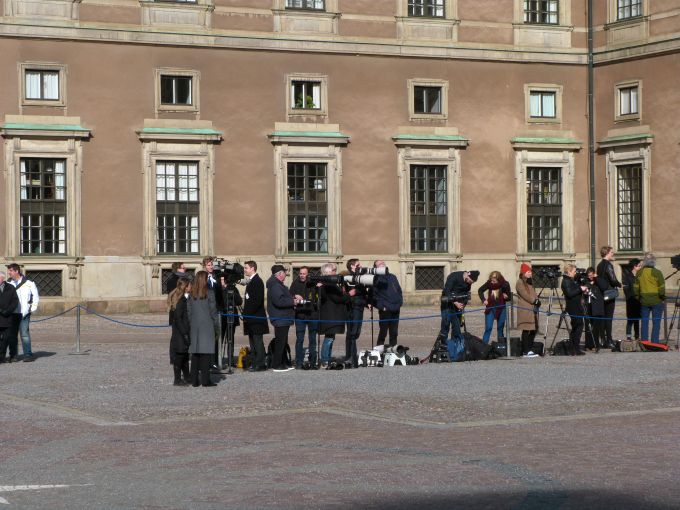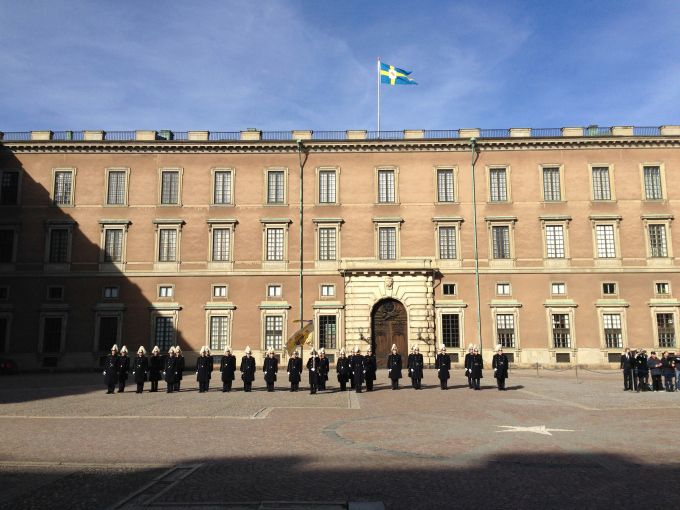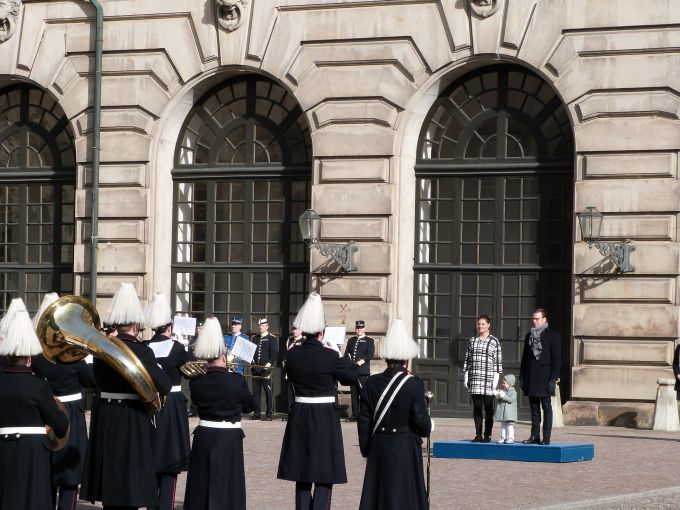 There was some music and afterwards Victoria and her family walked along the barrier and talked to the people that had come to the celebration – talk about accessible Royals. I am definitely not someone that is obsessed with celebrities, but there definitely is something about seeing someone that you have only ever seen on TV or in the papers in the flesh that is quite special. I also have to add that this must be the most stylish and good-looking family in the world - that coat looked even better in person!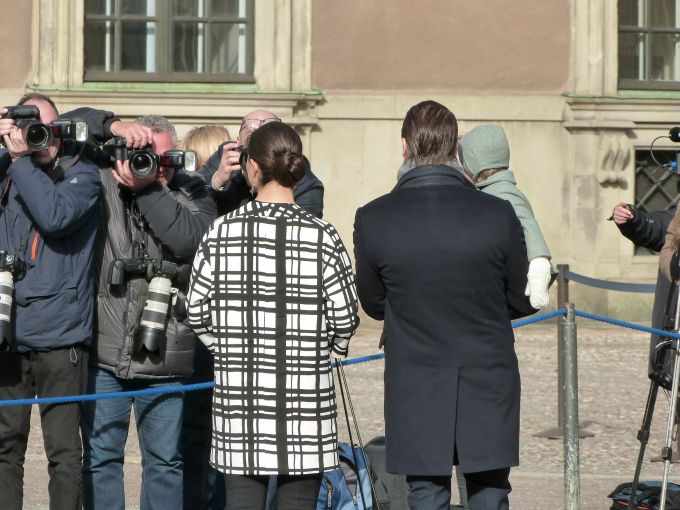 9. Go on an archipelago cruise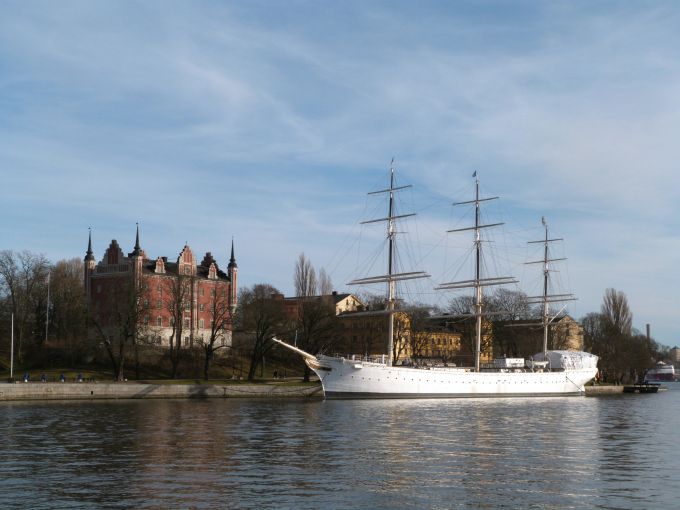 Stockholm is located on many small islands that are part of a much larger archipelago and on a walk through the city, you will most likely find yourself crossing bridges and canals time and time again. If there is one thing you should not miss in Stockholm, though, it is a boat tour through parts of the archipelago – it's a great way to explore the island landscape and gain a whole different image of the city.
In the summer time, you can choose from a whole variety of tours that vary in length and route, but when we were visiting (in March) there was only one tour available. The Winter Tour led us along the island of Djurgården, around the bay Saltsjörn and then back to the city centre. It was a lovely cruise with some great views, though it did get a little bit chilly towards the end – make sure to wear some proper clothes, it gets a lot colder once you're on the boat!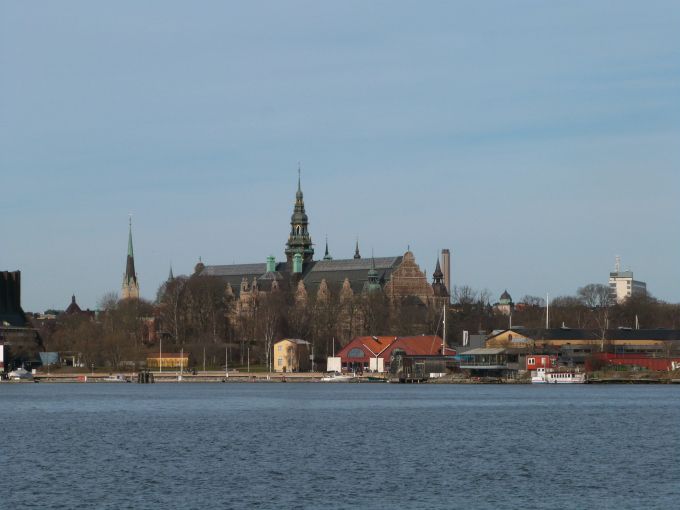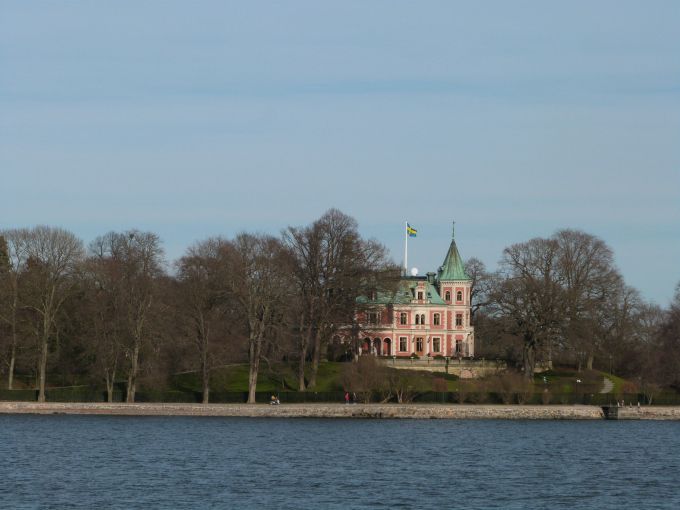 A gas station out on sea – definitely not something I have seen before!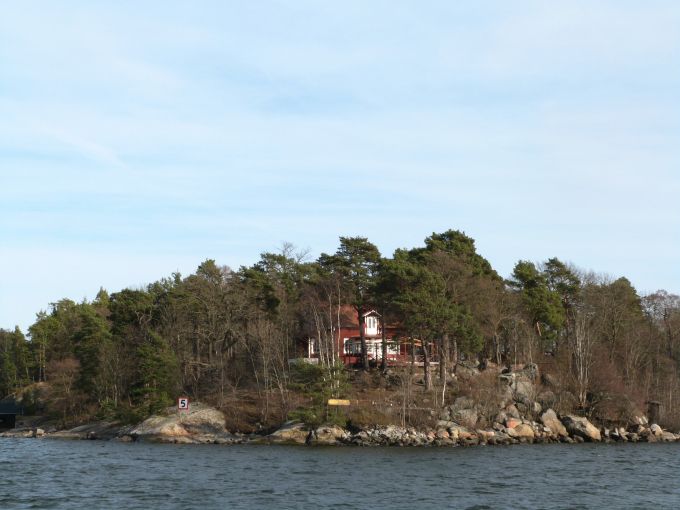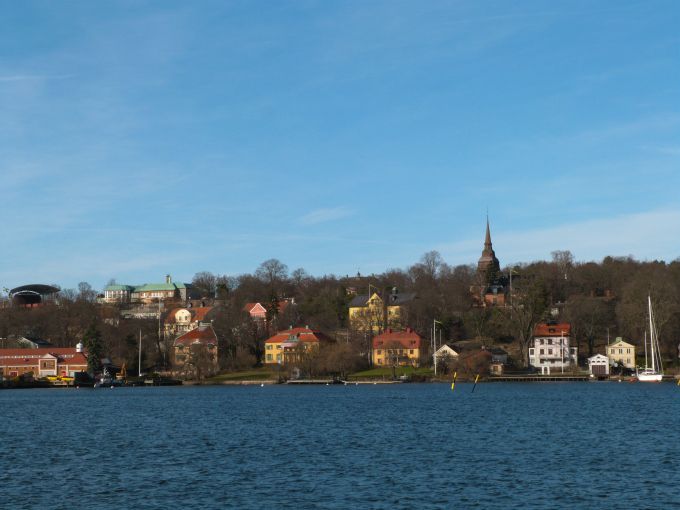 10. Walk along Strandvägen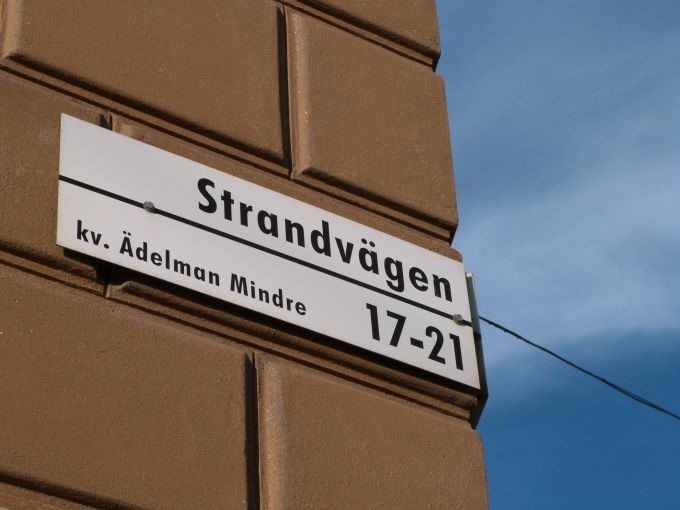 Strandvägen is a street running parallel to the harbor of Stockholm and is the city's most expensive address. The island of Östermalm on which it is located is Stockholm's most fancy neighbourhood, but it doesn't feel nearly as ostentatious or pompous as comparable areas in other European cities.

The Stockholm cool is clearly robbing off to every part of the city.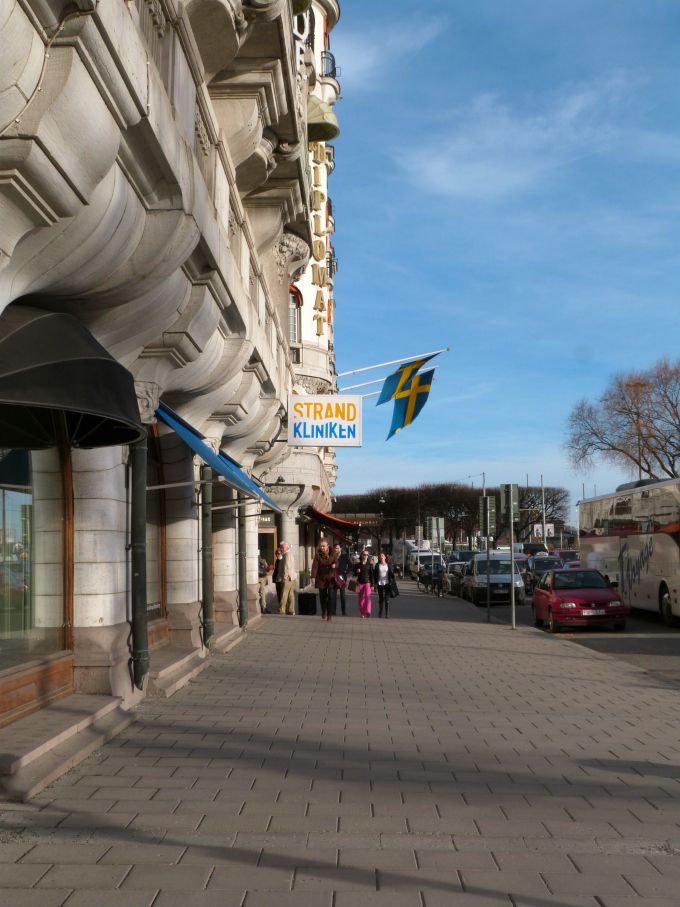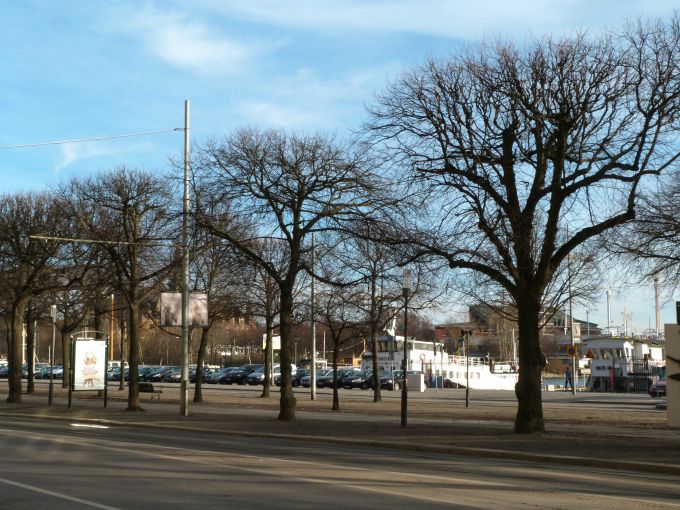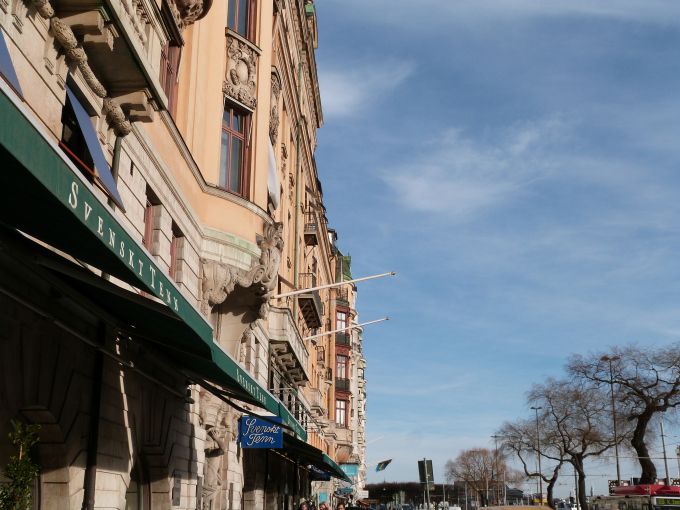 11. Visit the Vasa Museum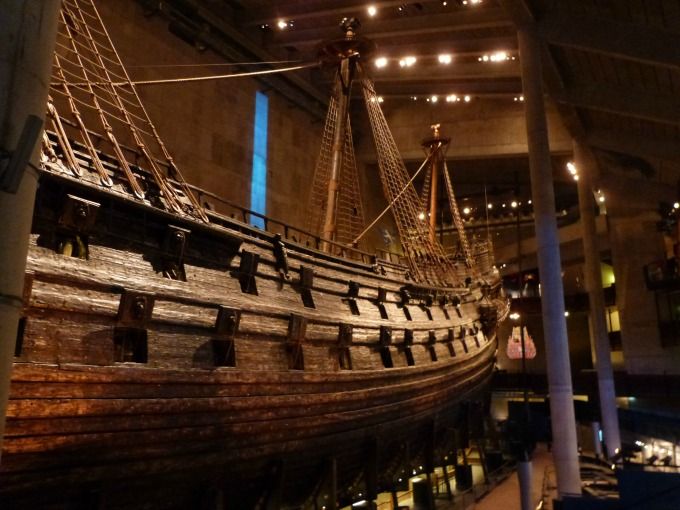 I know what you are thinking – how interesting can a museum about an old ship really be? Turns out, super interesting! The Vasa was a Swedish war vessel in the
17
th
century, but sunken on its maiden voyage, just on its way out of the Stockholm harbor.
Over the centuries the ship was mostly forgotten, but it was recovered in the 1950s and is now exhibited in the Vasa Museum.
It is hard to describe the effect the Vasa has one someone who first sees her.
She is brooding and dark, large and imposing. And it seems like she was just picked from another era and put in our time, which I suppose is exactly what happened while she lay at the ground of the Stockholm Archipelago waiting to be discovered. The story of the sunken Vasa is captivating and so is a visit to the Vasa Museum.
11. Enjoy nature on Djurgården
Djurgården is yet another island of Stockholm, but as soon as you cross the bridge from Östermalm, you feel like you have left the city behind. Djurgården is a stunning place to go for a walk and see some greenery and also the home of many museum, including Skansen, the world's first open-air museum.
It is probably more of a summer island, but if you need a little nature fix during your time in Stockholm, Djurgården is a great place to go to.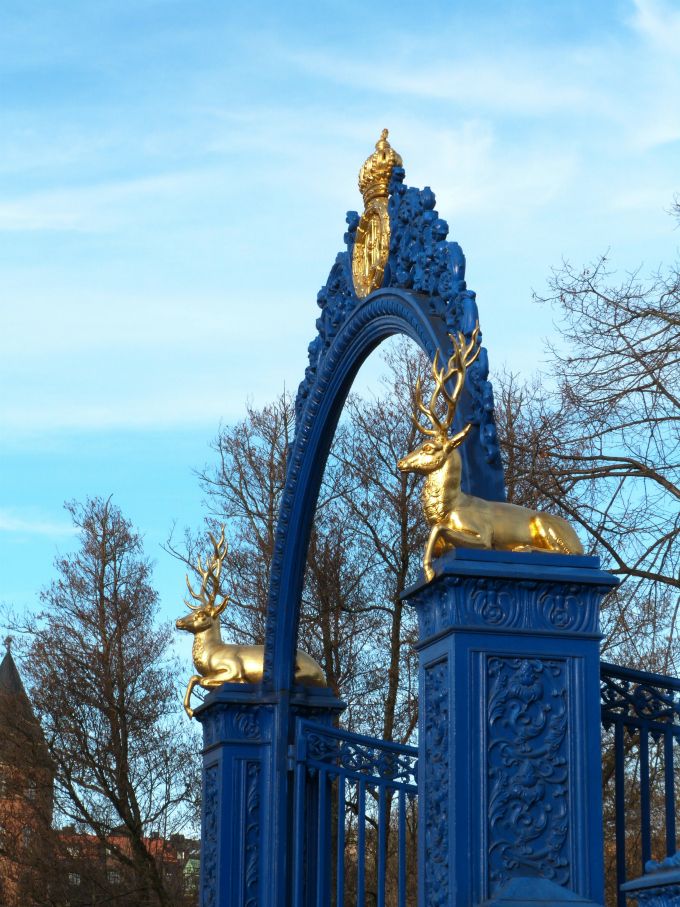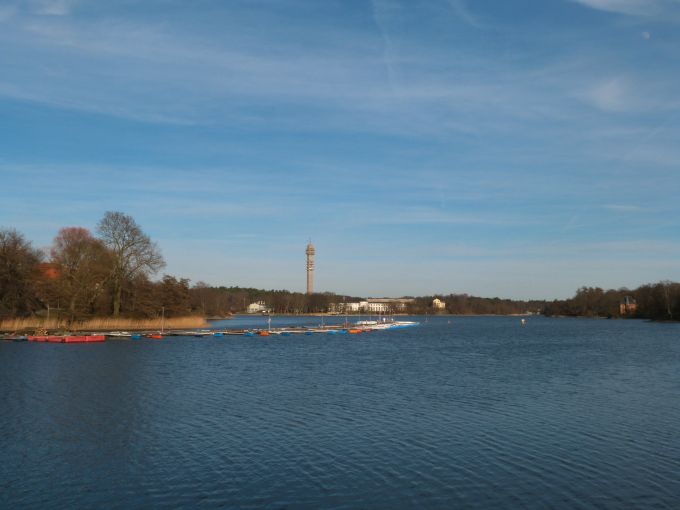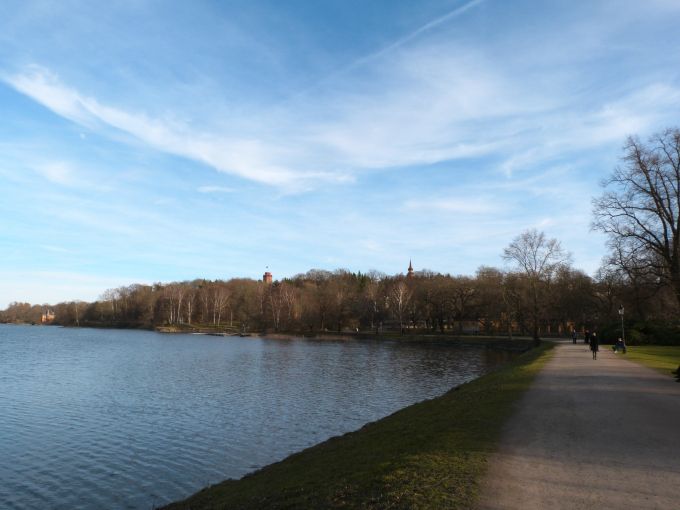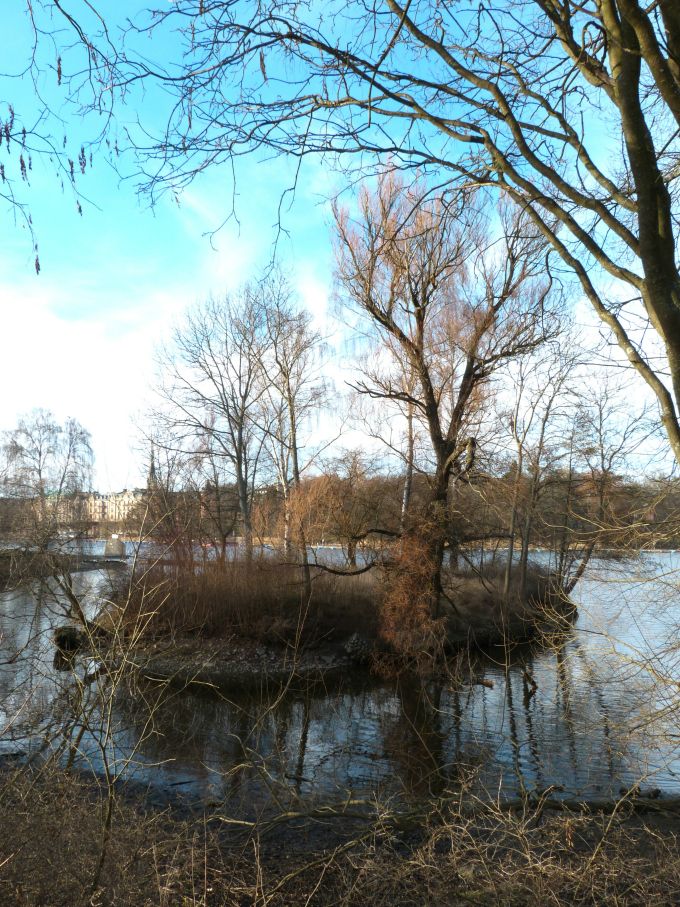 There were still so many other things that we could have done! I will admit, however, that I didn't like Stockholm as much as I liked Copenhagen - maybe it was just easier for me to connect to

Copenhagen's elegance than to Stockholm's coolness. Nonetheless Stockholm is a great place for a quick city break and a beautiful city with so many things to do – if you want to visit a city that is quintessentially Scandinavian, this is the place for you! Especially if it bids you farewell with a sunset like this: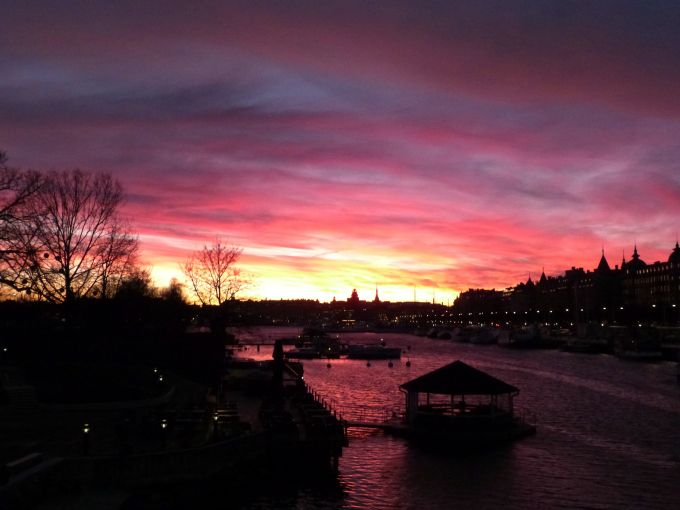 What would you most like to do in Stockholm?