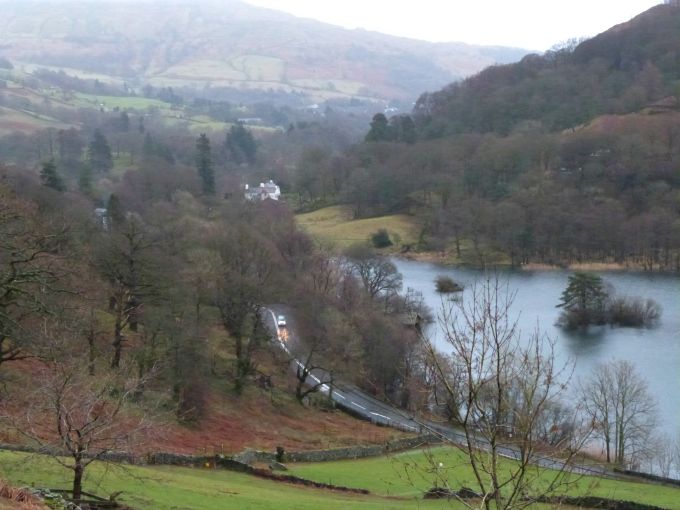 After our time in Keswick in the north of the Lake District, we headed to Ambleside to spend some time at the Southern Lakes. It feels like the Southern Lakes have a slightly different character than the Northern Lakes – they are more easily accessible from London, there are more town and therefore there seem to be even more tourists than in the North. In the short time that I spent in the Lake District, I got the feeling that Keswick was the better base for those who are seeking more challenging hikes, while there is a bigger variety of things to do in the South.
We were pretty lucky with the weather on our North England Trip, but on our first day at the Southern Lakes that luck faded. We had terrible rain all day, but went out exploring anyway – you know what they say: There's no bad weather, only bad clothing. From a photographer's view point it was a shame though, because the landscape was just as stunning as in the north and I often just wasn't able to get a truly great shot because of the (missing) light. But that's just another excuse to come back to the Lake District one day!
But even despite all the rain, we had a great time - how can you not in one of England's most beautiful regions? We really only scratched the tip of the iceberg on this trip, but here is how we explored the Southern Lakes:
1. Taking the scenic walk from Grasmere to Ambleside
I realize that not everyone loves hiking as much as I do, but you can't travel to the Lake District and not go for a walk - it's England's walking paradise after all! The scenic route from Grasmere to Ambleside, also known as the Coffin Route, is perfect for everyone looking for an easy and not too time-consuming path and passes along a mountainside through a gorgeous little valley.
Grasmere is a small, but adorable little town and also the site of the grave of the poet William Wordsworth who lived there with his sisters for a couple of years and whose home, Dove Cottage, can be visited. I would have loved to spend more time in Grasmere - there seemed to be a lot of cute little cafes and stores - but the heavy rainfalls urged us on.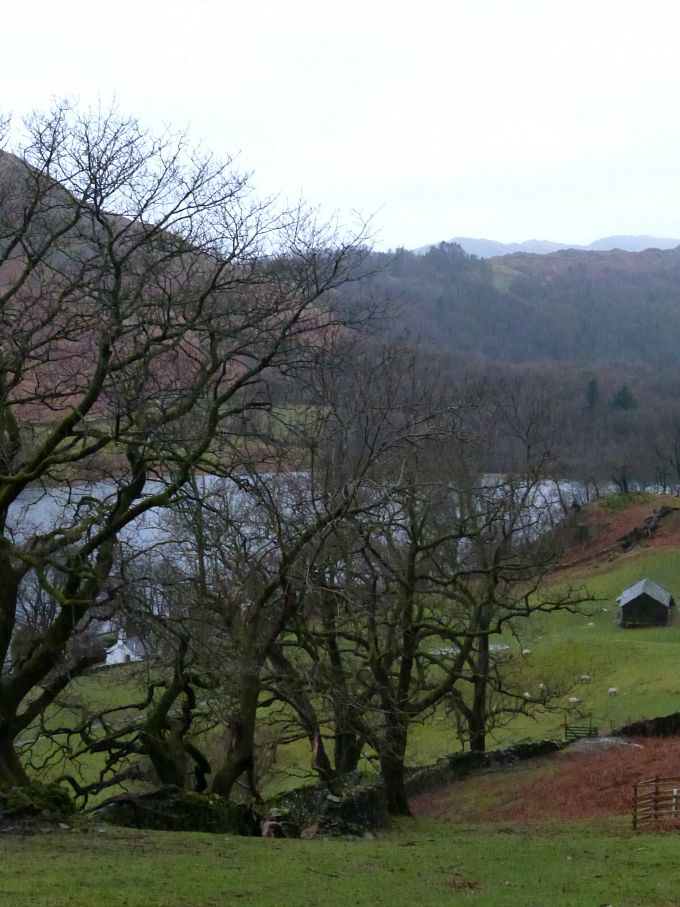 The path goes along the lake Rydal Water that is picturesquely situated in a narrow valley. As your walking you're passing pastures with sheep and small streams running down the hills. Everything looks exactly like you would rural England to look like – and if you ignore the busy road farther down in the valley, you may as well be back in the past. The path is in great condition (and not just because there actually is a path for once) and should be easily manageable for everyone that is able to walk a mile.
On your way to Ambleside, you're also going to pass Rydal Hall, a small, but stately mansion with a beautiful garden that you can visit for free. The house is not the most impressive mansion you will see in England, but the gardens are well worth a visit if you happen to pass by.
2. Other hiking routes around Ambleside
We still had a couple of hours of daylight in Ambleside after traveling to the Southern Lakes from Keswick and walking the Coffin Route from Grasmere, so we asked the people in our hostel for some more hiking tips and they suggested two different paths. With the time we had left, we unfortunately didn't have time to complete any of the two hikes, but we used them as starting points for some mountain climbing.
In the afternoon, we walked up the Loughrigg Fjell, which was an easy, but at times steep climb. If you have good weather, you probably have a great view over Windermere - England's largest lake, but luck wasn't on our side so we turned around the same way that we can when the wind got too much and dawn started to set in.
The next morning, the weather cleared up a bit and we climbed up the Wansfell Pike for a bit from where we had a great view over Ambleside. The hike our hostel suggested would have lead us over the mountain to the village of Troutbeck and back to the shores of the lake Windermere, but we didn't have time for an 11-kilometre hike and – to be completely honest – the nerve for yet another hike. My legs already felt heavy from all the walking we had done the previous days, so we decided to walk back into town and enjoy a slice of cake and a cup of Hot Chocolate at the Apple Pie Bakery.
3. A Lake Cruise on Lake Windermere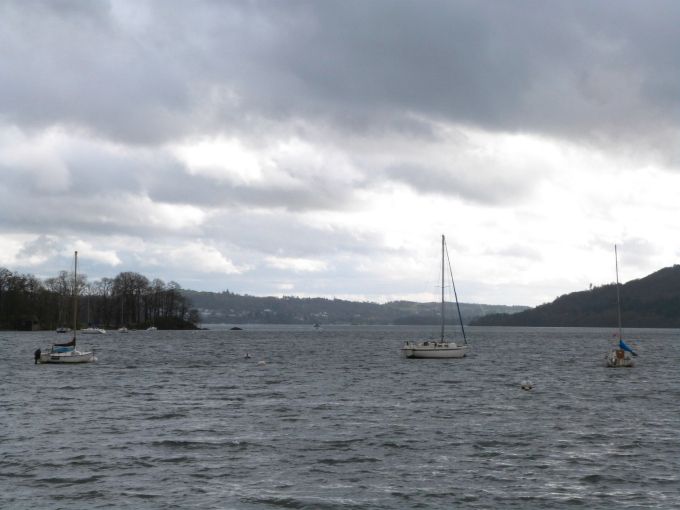 Ambleside lies at the shores of Windermere, England's largest lake, so it was given that we would go on a short lake cruise. Our train was due to leave from Windermere - which is also the name for the Lake District's largest town and only train station - so we decided to take the boat from the Ambleside to Bowness, traversing the Northern part of the lake. The Ambleside harbor is located about a
kilometer outside of town, but our hostel was located right next to the pier.
We stayed at the YHA Ambleside that had an unbeatable view of the lake. There were mainly families staying
(youth hostels are very popular for families in both England and Germany - they're not Backpacker Party Hostels, after all), everything was really modern and at 25 Pounds per night for two people, it was a real steal for us. I would definitely recommend it if you're looking for budget lodging in the area.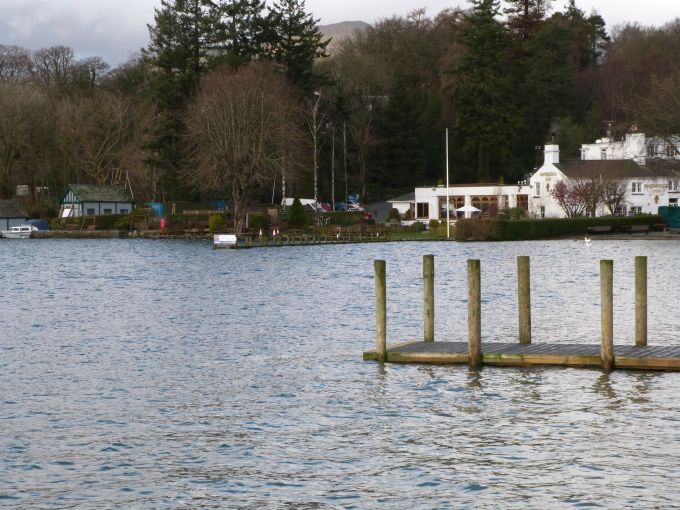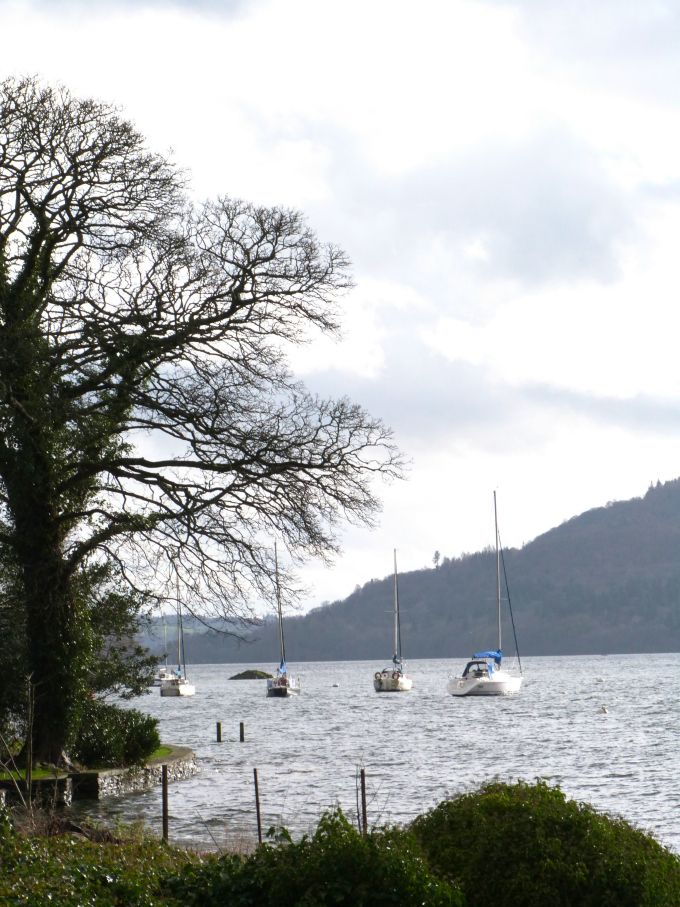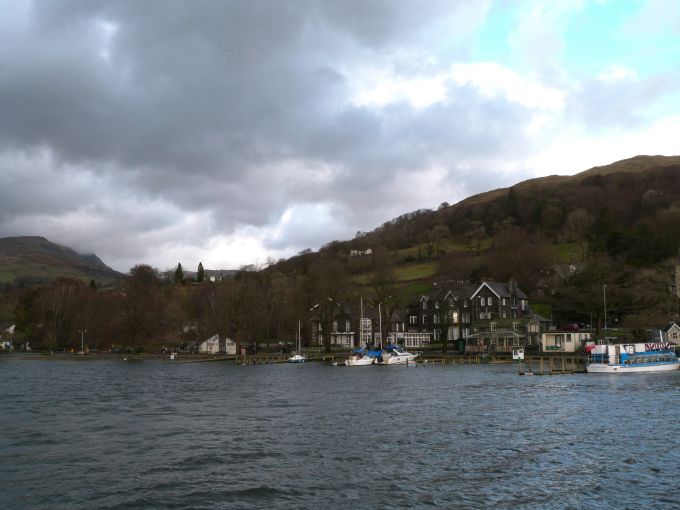 If you're ever going on a short cruise - and this goes for both lakes and Norwegian fjords - definitely sit on the upper deck, no matter how windy it is. The views are just going to be so much better and your pictures are going to turn out a lot better as well if they're not taken through a window.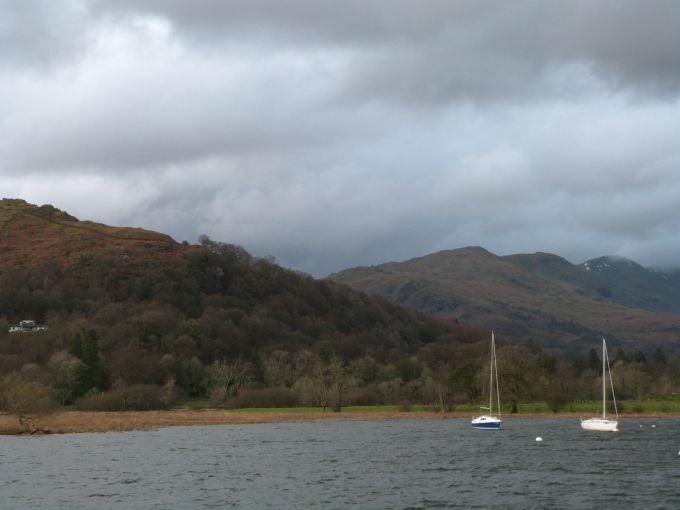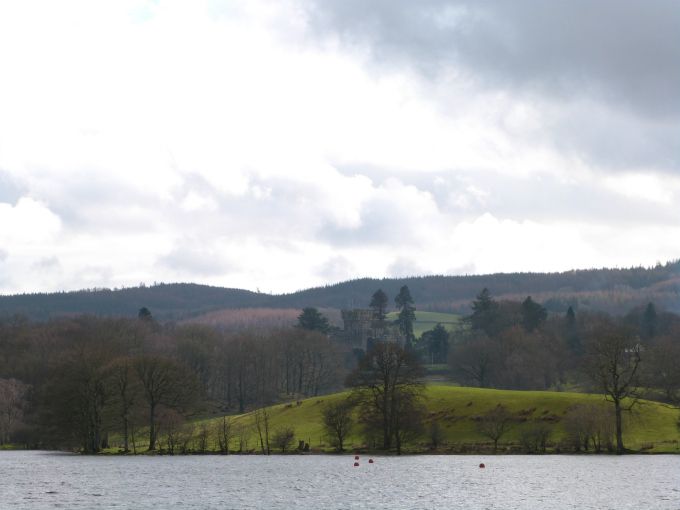 We didn't get to spend a lot of time in Bowness and Windermere, but in comparison with Ambleside and Keswick, they seemed like pretty large towns, but not as charming as the other places we visited in the Lake District.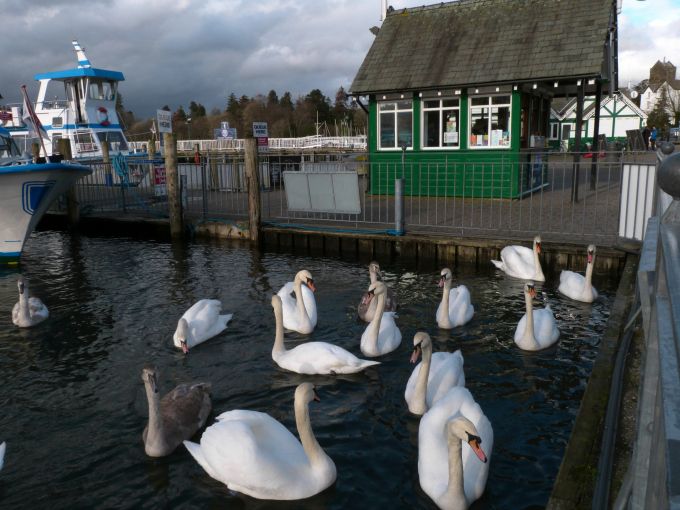 Visiting the Lake District is a great experience, no matter if you visit the Northern or the Southern Lakes - and you should definitely try to make the time for both! The Lake District was the most expensive area we visited in the UK so far (more expensive than both Cornwall and Scotland), but it's well-worth a visit anyway. The landscape is beautiful, there are plenty of things to do and it's fairly easily accessible with public transport if you don't have a car. You won't be disappointed!

Each week Bonnie, Tina and me select one post each from all the linked up posts the week before that we enjoyed especially. Please make sure to head over to their blogs to see who they picked! :)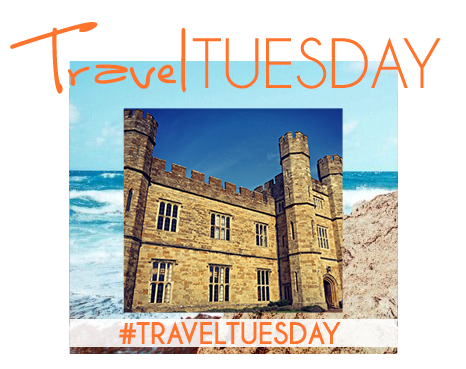 This week's Travel Tuesday highlight is on Jamie from Gunters Abroad. Jamie and her husband recently moved to the UK from the US and are having an amazing time exploring all the great sights England has to offer. Last week, she shared some pictures of a visit to Leeds Castle in Southern England, a place that I haven't been to, but heard a lot of good things about already. What's more British than an old castle?

1. SHARE a post about travel! From road trips to trips abroad and from past travels to dream vacations. You can write about travel tips and tricks, favorite places to stay, or anything in between! Just make it about traveling somewhere!
2. GRAB the lovely button. If you run into trouble, just make sure to mention Bonnie, Melanie and Tina in a link!
3. LINKUP goes live every Tuesday at 0800 GMT.
1. Please only one linked up post per blogger. Save other posts for future linkups!
2. The last Tuesday of every month will be a themed prompt if you want to join in!
3. HOP around and meet new travel loving bloggers! Check back to visit some of the newer travel posts!