Time really flies. I'm currently visiting my boyfriend in London yet again, but since we're both moving back to Germany in less than two months, it's most likely the last time I will be in London for a while. It's no secret that I love London, so the thought that I will be spending a lot less – if any – time in this city in the near future is a little scary. I know that I'm ready to move on from thisstage in my life, but that doesn't make saying goodbye any easier.
Visiting London is always a great experience, simply because there is so much to do. There's always a new restaurant to try, a new store to shop at or a new neighbourhood to explore – it's hard to get bored! But in all my visits to London, I have spent embarrassingly little time in South London in terms of sightseeing. I have driven through the area by bus every single day, but aside from a few visits to Borough Market, I always seem to hang out north of the Thames.
I had heard a lot of great things about London's South Bank, though, so when the sun came out we decided to finally go for a walk along the river together. If you live in a permanently warm climate (you lucky thing), you may not realize this, but there's nothing like sunshine after a long, dark and cold winter. Everything seems to be a little bit brighter and better in the sun!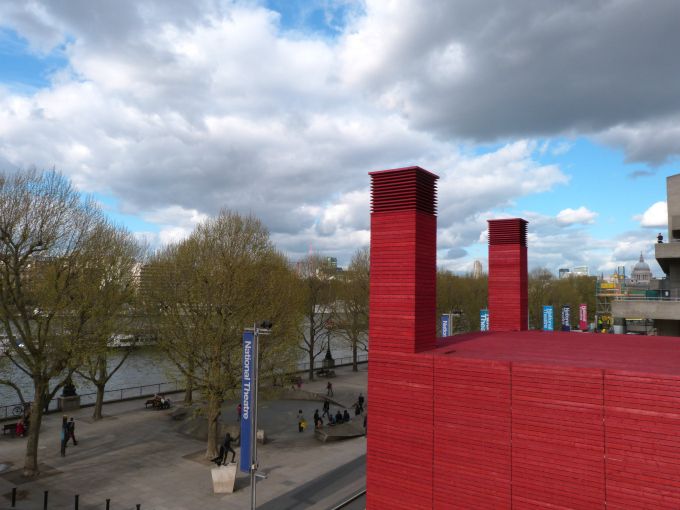 We started our walk at Waterloo Bridge. I love how different the National Theatre looks compared to the grey concrete buildings you usually see in cities – there's just something about a pop of color!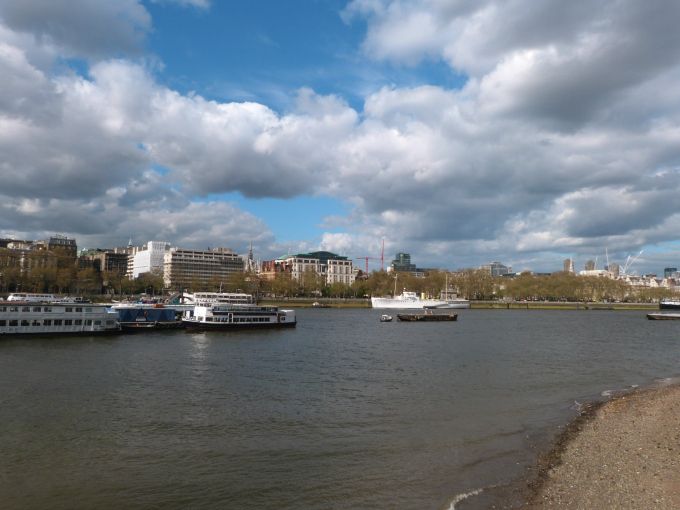 I remember seeing the beaches of the Thames in a Sherlock episode a while back and thinking to myself how interesting it was to see a river with a beach – I have never seen anything like this before! You're probably not allowed to go swimming in the Thames (and I don't think I would want to), but I think it's fun nonetheless!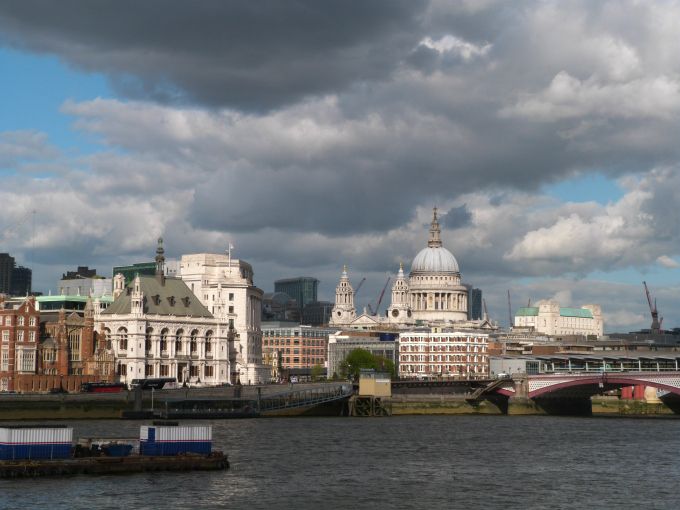 One thing I love about London is how seamlessly the architecture changes from historical buildings that are hundreds of years old to ultra-modern and stylish office buildings. And it makes me wonder: Will the marks of our times last as long as the relics of old?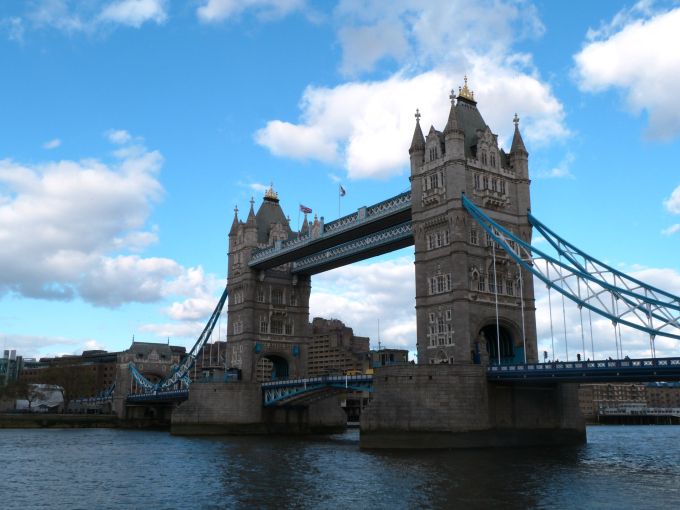 Each week
Bonnie
,
Tina
and me select one post each from all the linked up posts the week before that we enjoyed especially. Please make sure to head over to their blogs to see who they picked! :)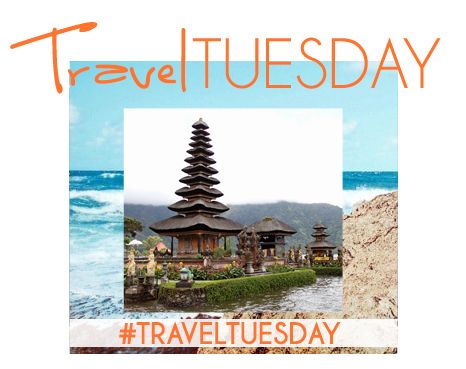 This week's Travel Tuesday spotlight is on Jamie from Ink + Adventure. Jamie is an American expat living in Taiwan and shared a post about a temple she visited on a recent trip to Bali. I'm going to Bali as part of my Asian adventure this summer and I am trying to read every little thing about this island as inspiration for my trip and Jamie offers a whole wealth of information on her blog!
1. SHARE a post about travel! From road trips to trips abroad and from past travels to dream vacations. You can write about travel tips and tricks, favorite places to stay, or anything in between! Just make it about traveling somewhere!
2. GRAB the lovely button. If you run into trouble, just make sure to mention Bonnie, Melanie and Tina in a link!
3. LINKUP goes live every Tuesday at 0800 GMT.
1. Please only one linked up post per blogger. Save other posts for future linkups!
2. The last Tuesday of every month will be a themed prompt if you want to join in!
3. HOP around and meet new travel loving bloggers! Check back to visit some of the newer travel posts!