After yesterday's post on fantastic, albeit often very indulging, foodie options forvegetarians in London, I thought it would be appropriate to share my favorite Green Smoothie recipe with you all. After all, we can't live on pizza alone, can we? Green Smoothies are a great (&tasty!) way to easily add more fruit and vegetables into your diet, especially if you're not super fond of greens normally. We have all heard the recommendation to get at least 5 portions of veggies and fruit a day and a Green Smoothie is an easy way to get multiple of those portions in at once!
I've had a couple of Green Smoothies every week for about a year now and now I'm missing something if I don't get my greens for a while! Green Smoothies take no time at all to make and there are so many different possibilities! I experiment with different ingredients all the time, but at the basis it's always a banana, some spinach and whatever fruit I have on hand for me. And sometimes switch the spinach for kale or add some avocado and/or chia and flax seed to make a more balanced meal out of my smoothies.
Many people like to have a Green Smoothie as a replacement for breakfast, but I prefer to have them in the afternoon as a quick pick-me-up, often just before or after a workout. My favorite fruit to use (aside from bananas) is pineapple because it masks the tastes of greens especially well and adds a subtle tropical flavor that one can always use in the winter time. There's just something about this combination that always works!

Makes two regular size smoothies or one giant one:
2 generous handfuls of spinach
optional: splash of almond milk
Fixing yourself a smoothie really takes no time at all! If you're new to Green Smoothies, you can start with less spinach and work your way up from there. And if you want to add even more greens, you definitely should! Just customize it to your own preferences, but do make sure to make them as green as you can handle! I like my smoothies quite runny, so I add lots of water, but if you prefer them more dense, just use less.
What's your Go To Green Smoothie?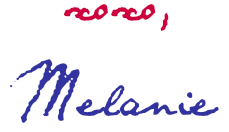 linking up with
Nicole