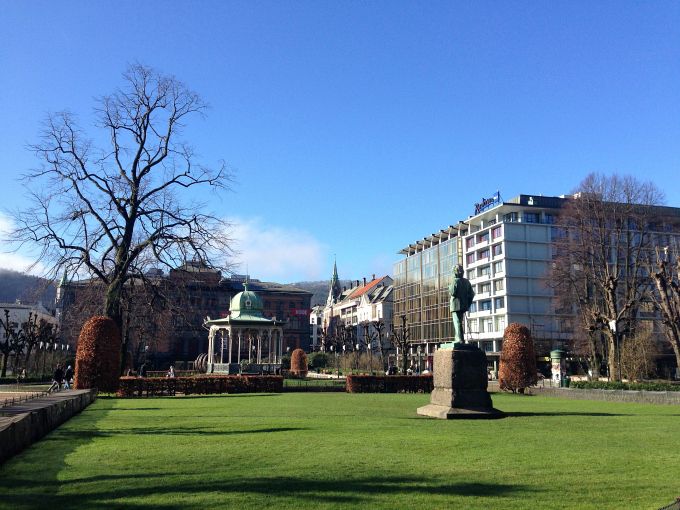 I haven't written a goal post in a long time, but now that spring has finally arrived and April is almost upon us, I feel that it's time to refocus on the things that are important to me. I know that it's very easy to get stuck in a pattern that keeps you from living life the way you want to live it and therefore I think we should all take a moment every once in a while to re-write our personal priorities.
I don't know about you, but I don't want to live aimlessly into the day. This spring, I want to focus on living my life with intention to have every day I have left in Norway count. I don't want to look back in a couple of months and feel like I didn't make the most of my time here. The last week has been filled with so much amazing sunshine and just absolutely filled me with energy again and now I'm ready to embark on the next chapter. Spring is coming. And it's going to be amazing, I'm sure of it!
I stopped regularly setting goals a while ago, because I felt like it was too restricting and actually kept me from accomplishing as many things as I could have accomplished. Letting go of goals was the right path for me at the time, but with the new season starting I now crave a more structured approach to goal setting again and thus came up with four points that I plan to achieve of the next couple of months. Spring is coming. And it's going to be amazing, I'm sure of it!
1. Spend less time online
We all know that the internet is probably the biggest timesuck there is and most of the time, we are probably also aware that we could be doing something more productive than just surfing around. This spring, I'm going to deliberately focus on spending less time online and more time doing the things I love to do offline. This might be pretty hard for me – I'm part of a generation that has never lived without computers, after all – but I do believe that this is one of the best things I could do for myself.
2. Focus on my hobbies
One reason I want to spend less time in front of my computer is to have more time to spend on all my other interests. I want to spend more time reading books that are unrelated to my studies – I always used to read so much in school, but after some heavy academic reading picking up a book, even for leisure, is often the last thing on your mind. I also want to spend more time working on my photography. Photography is something that I really love, but also something that I still need to learn about a lot and learning by doing is definitely the best approach.
Another goal I have is to take up writing again. Before I became infatuated with photography and travel, writing was my big passion and I want to see if I can ignite that passion again. I still write a lot – both for the blog and personally – but I feel the need to put some actual work into it again so I can become a better writer. Right now, I mainly want to concentrate on improving my travel writing, but taking up creative writing may just be the real challenge for me.
3. Let my mind relax
I'm going to take some time every single day to intentionally let my mind relax. Whether it's through Meditation, Yoga, Prayer or some time spend in nature, I want to give my mind the possibility to close off for a couple of minutes each day and let go of my worries. The few times I have meditated so far have always left me with a profound feeling of peace – I imagine that experiencing that feeling everything single day for a longer period of time can be really beneficial to my state of mind.
4. Nurture my body
I'm proud to say that I have never been as fit and strong as I am now. I'm working out more regularly and effectively than ever before and the results so far have more than encouraged me to keep going. I was never a particularly athletic person, but now I'm slowly, but surely realizing that my body is capable of doing so much more than I would have thought as an insecure teenager in Gym class. I want to have a body that is able to one day carry me up to Mount Kilimanjaro or through a multiday trek in the Himalaya, a body that is capable of facing certain physical challenges and I know that this doesn't happen from just sitting around at home.
By the end of the next 50 days, I want to have run/hiked/cycled 100 kilometres – and at two kilometres a day, that really isn't as impossible as it sounds. I have seen this challenge on Tone It Up a couple of times already, but always felt to intimidated to take part, but I feel more confident in my physical abilities now than ever. I also want to complete Phase 2 of Jamie Eason's LiveFit Program – feeling your body grow stronger and seeing your muscles grow each week is a really amazing thing.
But nurturing my body doesn't just mean working out. It also means focusing on fueling my body with fulfilling and nutritious food. I eat pretty clean on a regular basis, but I do need to be shaken up every couple of months to ensure that I don't fall into bad habits – at least not for too long.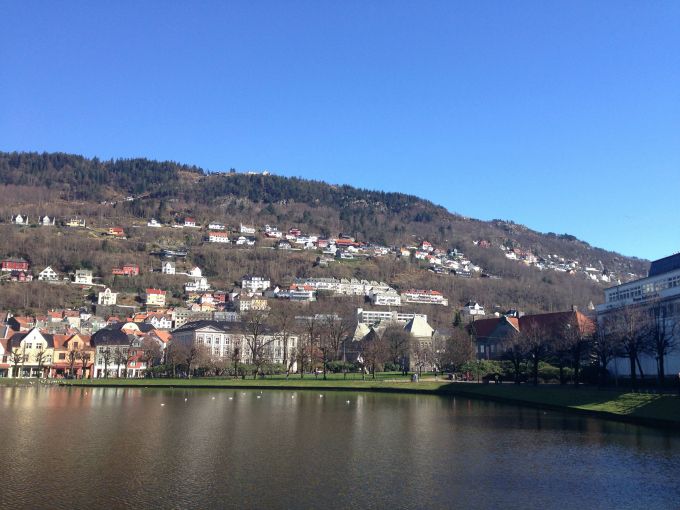 How are you going to live your live with intention this spring?