There are some places that capture our hearts and our imagination like no other. Some places have the ability to inspire by the mere mention of a name and to make us long for a life that centers around them. Over time, our love may fall to another place, but deep down inside we will always carry a piece of them with us. This is a tale of two cities I loved.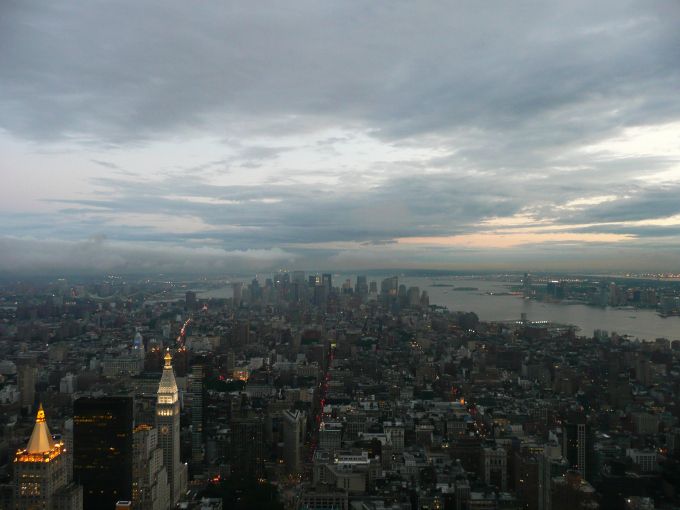 View of New York from the Empire State Building, July 2009
When I was 16 and a Foreign Exchange Student in Canada, my favorite TV Show was Gossip Girl. The show didn't air in Germany at the time, but I had read about in the American Teen Vogue a couple of times and gathered that it was currently THE thing to watch on the other side of the ocean. To be honest, half the reason I started watching this show was the fashion. I would often rewind the episodes just to get a better look at what the characters were wearing and eventually even started to wear Head Bands regularly to imitate Blair Waldorf's style.
But the thing that left the biggest impression on me in the end wasn't the fashion. It was New York. New York had put a certain spell of fascination over me ever since I had read a whole magazine dedicated to this city a couple of years earlier, but it was Gossip Girl that made me dream of this place like never before.
I dreamt of shopping on 5th avenue, of walking through Central Park and over the Brooklyn Bridge, of discovering the campus of Columbia and visiting the Met and most of all I dreamt of a future in the city that never sleeps. I now know that there is so much more to New York than the Upper East Side and fancy stores, but it was the idea of a lifestyle of complete abundance that lured me in.
At the end of my Exchange Year in Canada, my parents picked me up in my small town in Alberta and we drove to Vancouver via Banff and Jasper National Park. It was an amazing trip in beautiful nature that made me want to retire to Vancouver Island one day, but the whole time I was anxious for the final leg of our trip: New York.
We went to the Empire State Building at night and to the famous museums, ate great Chinese food in China Town and freshened up my wardrobe, but while I loved my time in the city, once I touched ground in Germany the magic was over again. Maybe it was coming back to my home country and to my old life that broke the spell, but it seemed like I had moved on.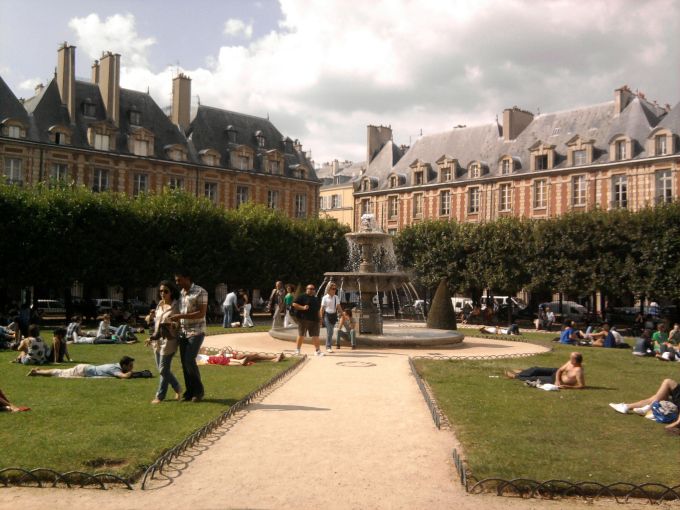 Place de Vosges in the Marais in Paris, July 2010
The following summer I went to Paris to study French and had my first fullblown love affair with a city. This time of my life deserves to have its full story told some other time, but I never expected to love Paris as much as I did. I loved the streets, I loved the buildings, I loved the fashion and looking back now I realize just how important those summers in Paris were to shaping the kind of person I am now.
New York was long forgotten as I ate Falafels in the Marais, discovered my love for Modern and Contemporary Art in the Centre Pompidou and shopped the sales at the Galeries Lafayettes. After that summer, I went back to Germany to finish High School, but I was back for another summer the following year. I still loved the city, but even before I started university back in Germany and fell in love with an actual person, I knew my time there was done. Paris had been the right place for me for that period in my life, but it wasn't anymore. I still often joke that Paris was my first love, but the kind of love that will beautiful and sincere will never be anything more than a fling.
I think certain places – just like certain people – are entering our life for a reason. Sometimes it is to teach us a lesson, sometimes it is to open our eyes to a passion and sometimes it is for no other reason than to show us something beautiful. Some stay with us for our life, while others are barely more than a breeze, soon to be forgotten. But we keep on moving forward, on to the next place that is bound to capture our hearts.
And right now? Well, there's no city I currently love as much as I love London.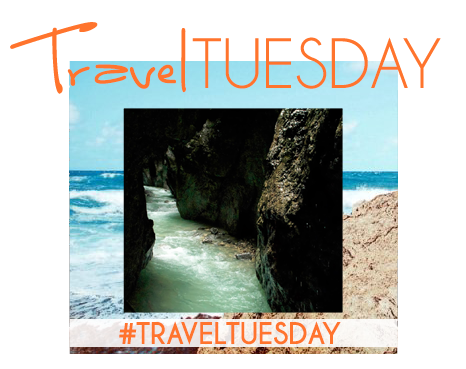 This week's Travel Tuesday highlight is on Brittany from The Rococo Roamer. Brittany is an American expat living in Germany and wrote a beautiful post about the Partnach Gorge near the Bavarian town of Garmisch-Partenkirchen. Garmisch lies at the foot of Germany's highest mountain, the Zugspitze, that I remember visiting once as a young girl. I've been longing to go back to the Alps ever since I got really into hiking and Brittany's pictures just show me what I have been missing.
Don't forget to head over to Tina and Bonnie to see who they picked!
Next week's Travel Tuesday is going to be themed again: Please tell us about the food you've encountered will traveling. It can be the best, the worst, the strangest - interpret the theme any way you like!

1. SHARE a post about travel! From road trips to trips abroad and from past travels to dream vacations. You can write about travel tips and tricks, favorite places to stay, or anything in between! Just make it about traveling somewhere!
2. GRAB the lovely button. If you run into trouble, just make sure to mention Bonnie, Melanie and Tina in a link!
3. LINKUP goes live every Tuesday at 0800 GMT.
1. Please only one linked up post per blogger. Save other posts for future linkups!
2. The last Tuesday of every month will be a themed prompt if you want to join in!
3. HOP around and meet new travel loving bloggers! Check back to visit some of the newer travel posts!