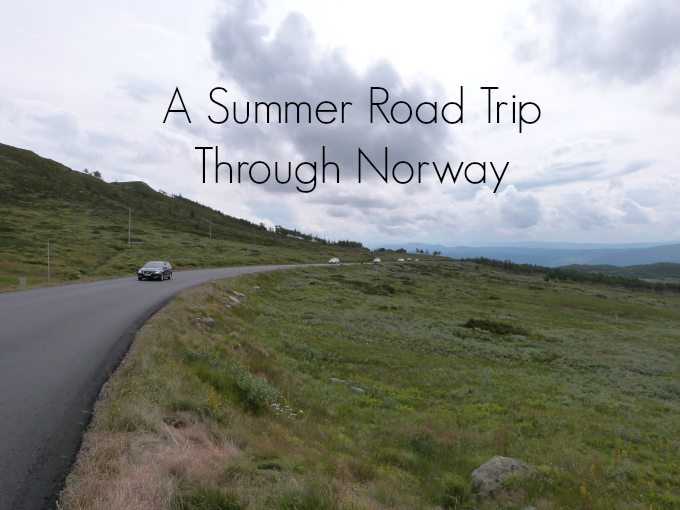 When I first moved to Norway last summer, my parents and me went on a road trip through the country. It was the perfect introduction to my new home and showed me just home beautiful and varied the Norwegian landscape is. In the two weeks that we spend touring Norway, we saw everything from tall mountains and deep fjords, encountered sunshine and rainfall and stayed in both lively cities and lonely camping sites. If you ever travel to Norway, then a road trip is the best way to discover this country!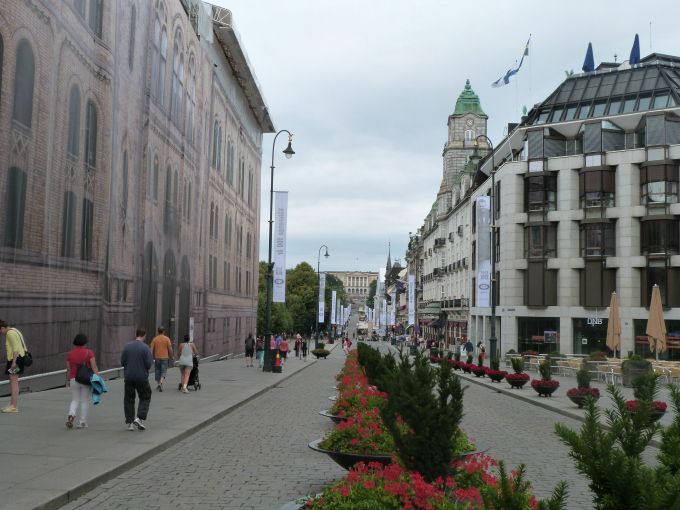 We arrived early in the morning in
Oslo
by ferry from Germany. Oslo isn't as exciting a city as Copenhagen and Stockholm and there are enough people who dislike this city, but I feel really at ease here. Oslo is the most (if not only) urban city in Norway, but so small that you can easily explore it by foot. One day is enough to see all the major attractions – make sure to go for a walk along the harbor in Aker Brygge, visit Akershus Festning and see Edvard Munch's
Scream
at the National Gallery.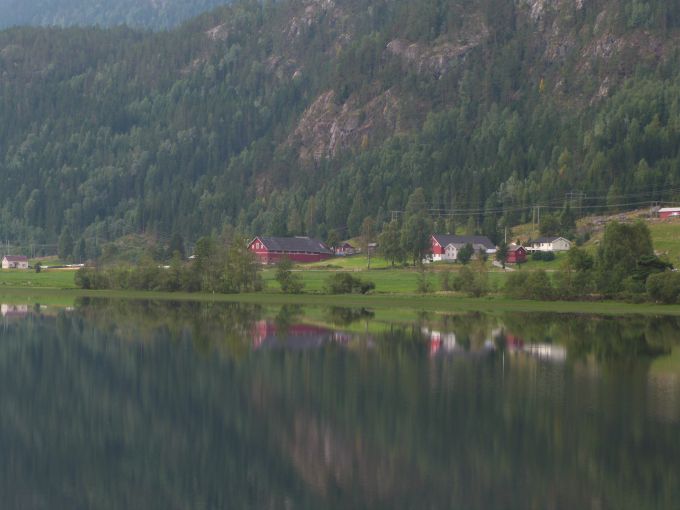 We left Oslo the next day and drove towards Hallingdal. We arrived early at our camping site and I spent the afternoon sitting at the shore of the lake playing with my camera and exploring my surroundings. I loved being in nature again and while Hallingdal wasn't as incredible as some of the other places we were to encounter later, it already gave as a lovely taste of Norway's stunning landscape.
Day 3: Jotunheimen Nationalpark
The two days that we spent in
Jotunheimen National Park
were my favorite of our whole trip. It showed me that there's more to Norway than just Fjords and I felt as if I had entered another world far away from everything I know – a feeling that I have now learned is one of the things that makes me the happiest. The landscape was absolutely incredible and while it was one of the seemingly loneliest places I have ever visited, I still cherish that feeling.
Day 4: Jotunheimen Nationalpark
While visiting Jotunheimen National Park, we did one of the most iconic hikes in Norway along the Bessengen Ridge. I have always loved to hike and to do outdoor activities, but this hike cemented my love for Norwegian nature like no other. The views from the mountain were amazing and – despite the cold weather – I am so thankful for this experience.
From Jotunheimen, we drove further towards the north on our way to Trondheim. We passed a small gorge with a wild legend at Ridderspranget, visited the Lom Stave Church and then stayed at a camping site in the middle of nowhere, but next to another beautiful gorge.
After a couple of days in the solitude of nature, it was nice to get back to a lively city. Trondheim is Norway's third largest city and even though it is a small town by international standards, there is a lot to do and the city is buzzing with life. It is a beautiful little city with a lot of typical Scandinavian architecture and it certainly didn't hurt that we had the most gorgeous weather.
What was your latest road trip?