If I have learned one thing on all my travels through England over the last couple of months, then it's that buying a good pair of Wellington Boots was the best (fashion) choice I've made in recent times. Forget about practical hiking boots or fancy High Heels – in my Hunters, I've felt in place both on a windy beach in Cornwall and while shopping in Covent Garden. But as I'm standing in a puddle of rain water in the middle of a sheep pasture somewhere in North England that is supposed to be a hiking path, it occurs to me that I have never been so happy to have my Wellies with me. Who's idea was this trip again?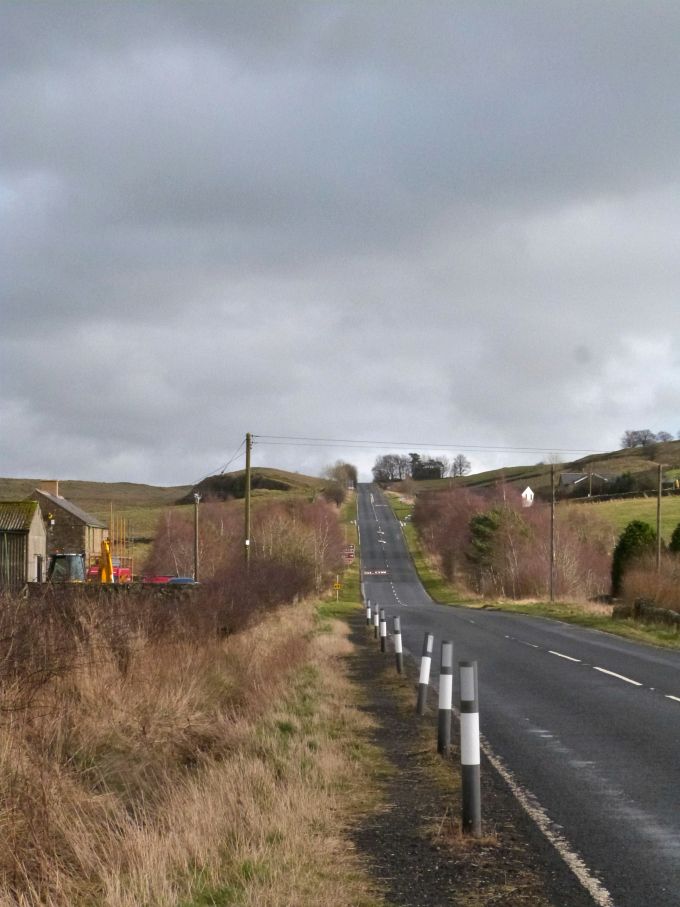 It all started innocent enough a couple of months ago, when I was reading through Lonely Planet England to get some travel inspiration for the future. I wanted to visit the Lake District while my boyfriend was living in England and I knew that he was keen on seeing Hadrian's Wall, so when I noticed that they were in close proximity to each other, it seemed logical to combine both on a trip to North England. We decided on a time, booked our train tickets and started to do research – and noticed that Hadrian's Wall is not exactly a place that's easy to visit in the winter when you're bound to public transport.
In the summer, there's a bus connecting all the major sights of Hadrian's Wall regularly, but in the winter time you need to be a bit more creative. There's a train line from Newcastle in the east to Carlisle in the west, though, that roughly follows the course of Hadrian's Wall and since we love to hike, we went online to look for paths that would get us to the wall and back without much hassle. We quickly found some great options and decided to take the train to Haltwhistle, a small town about two miles away from the wall, and then walk to Cawfields Quarry and along the wall for a bit.
Another thing that I have learned from my travels is to never trust hiking instructions. They just never seem to be accurate! Sometimes it works in your favor and sometimes you get lost on the Isle of Skye and become dependent on Scottish hospitality, but luckily for us on this occasion it was the former. According to our description, this hike is strenuous, so coming from Norway I was expecting the worst - or at least some climbs that would get me severely out of breath. In the end, the worst thing was that paths weren't always clearly labelled (you better get used to that if you want to take up hiking) and that we (aka my boyfriend) were carrying our backpack with us.
The hike is 6 miles long and probably took us about four to five hours, but we also took our time and had plenty of breaks to enjoy the landscape around us. There aren't always proper paths, so wearing sensible footwear is a good idea. The terrain isn't terribly hard to master, but can become really muddy and slippery after rain, so it's also a good idea to remain cautious of the ground. I spent a good chunk of the evening cleaning our shoes and the rims of our pants, so don't say I didn't warn you!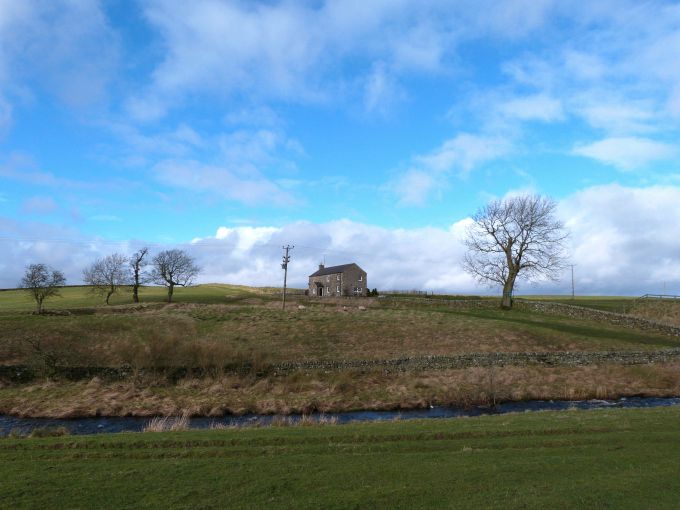 The first part of the walk led us through a forest along the river Haltwhistle Burn. We met plenty of locals walking their dogs, were on a proper path with clear signs and it didn't rain. Life was good. We crossed a highway and sensing that our destination was now in near proximity to us, we got very excited. Unfortunately, both the clear signage and the proper path had quickly vanished, though, so we more or less guessed our way over a sheep pasture until suddenly my boyfriend pointed out a small hill formation: Hadrian's Wall.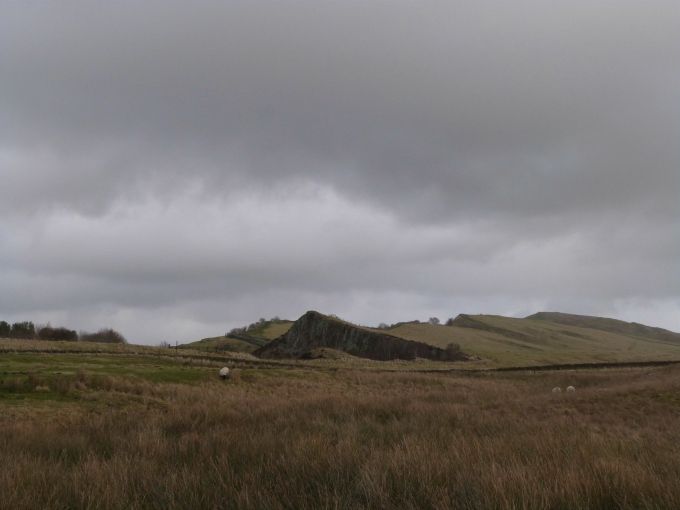 Built in the 2nd century AD just south of where now the border between Scotland and England lies, Hadrian's Wall reached 118km from the East to the West coast of the province Britannia and was commissioned by Emperor Hadrian as a way to control the northernmost border of the Roman Empire. Under Hadrian's reign, the Roman Empire reached its biggest size – it encompassed all of Southern Europe, a good chunk of present-day Germany and the present-day UK and even reached the shores of Northern Africa – and Hadrian's Wall is a powerful reminder of that time.
I studied Latin for almost 9 years during Secondary School and my boyfriend is a huge history lover and particularly interested in the Romans, so visiting Hadrian's Wall was really exciting for both of us. Near of where I've grown up in Germany, the Romans built a wall as well - the Limes - but unfortunately next to nothing has remained which made a visit to Hadrian's Wall all the more exciting. Hadrian's Wall obviously doesn't look like it did in Roman times anymore, but there are still a lot of remains that allow you to get a realistic glimpse of history.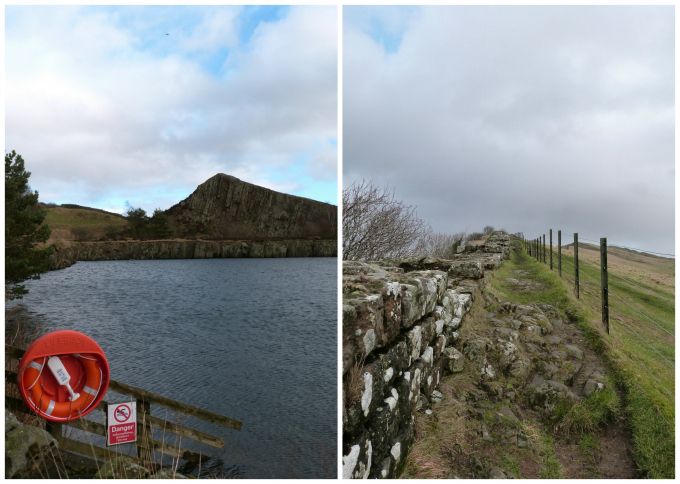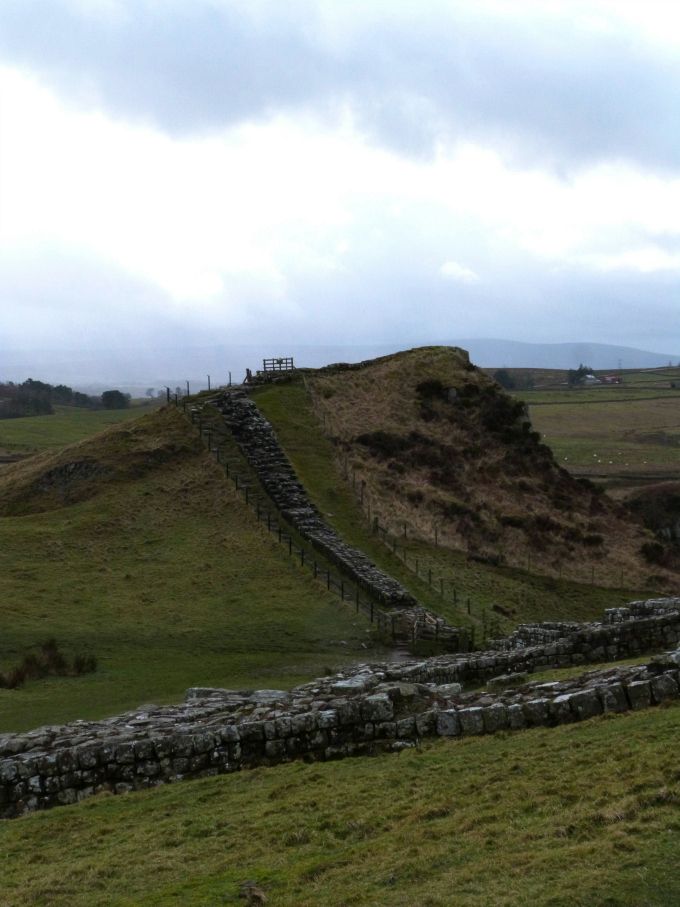 I have come to cherish these moments of solitude in nature. The moments where you feel like you're a hundred miles away from large settlements, ordinary civilization and everyday problems. I love feeling small in comparison with the world – it's a really humbling feeling. One of the major reason why I love to travel is to seek out great encounters with nature. And while the region around Hadrian's Wall is definitely not something you would associate with the adjective 'stunning', the wildness and loneliness that this place exudes make a visit memorable nonetheless.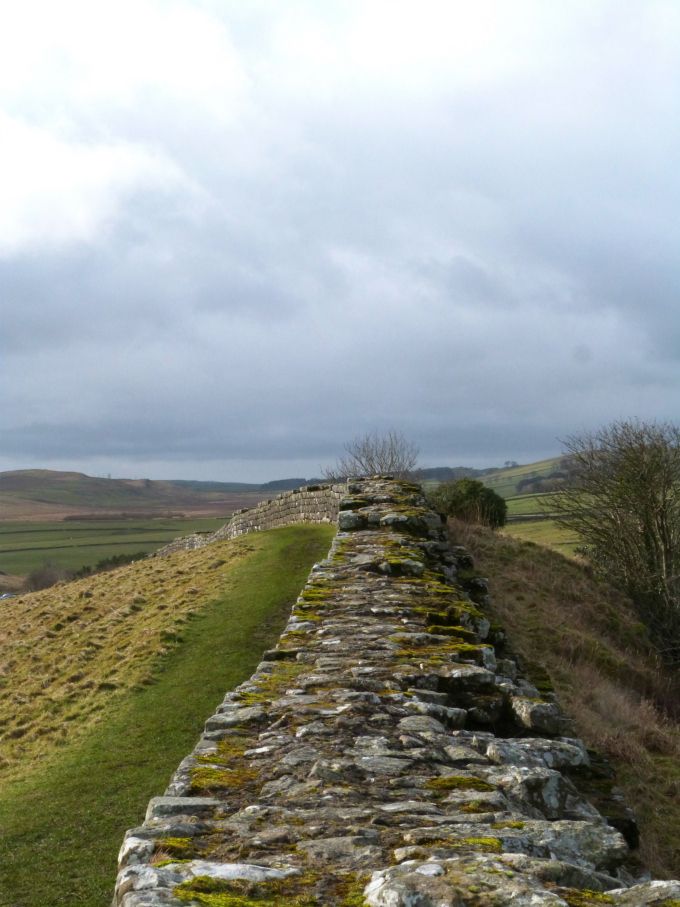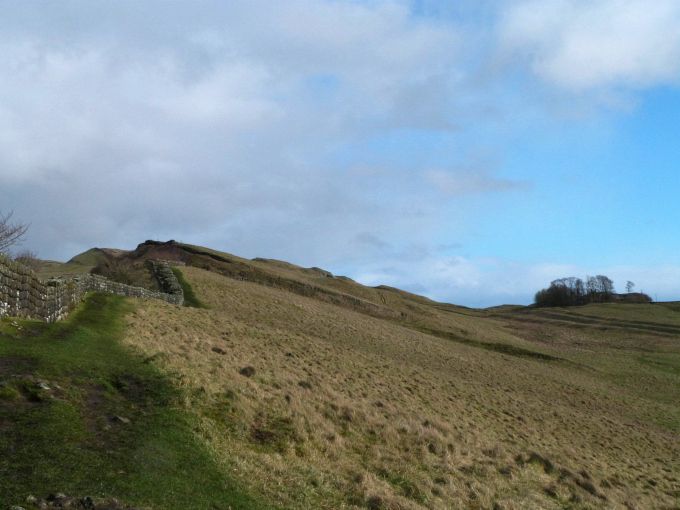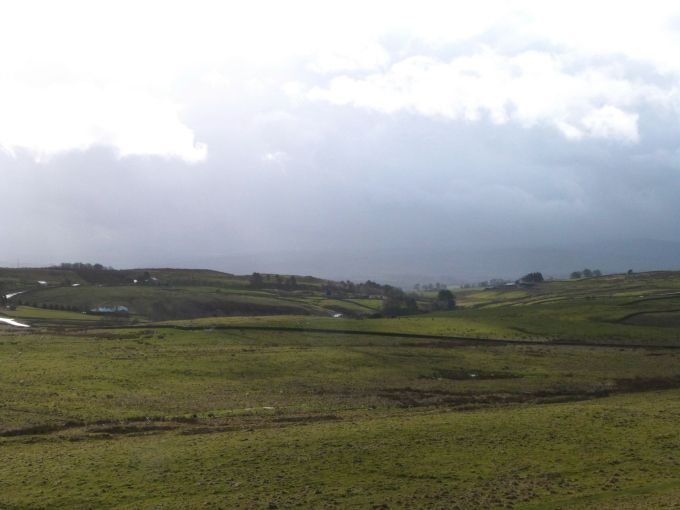 Our way back to Haltwhistle lead us over the pasture I mentioned in the beginning. And it would have been fine, if the rain hadn't turned it into one giant swampland. I was definitely happy I was wearing my Wellies!