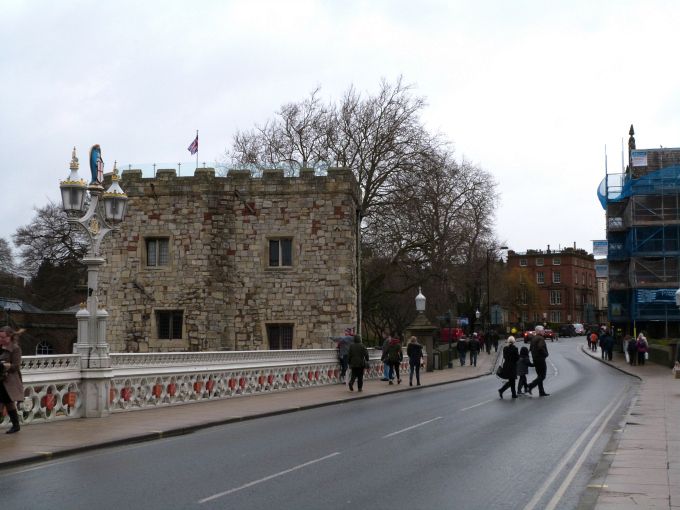 I first started learning English in Grade 6. In true language study fashion, our first English book followed the life of an English family to not only teach us the language, but also something about British culture. This is how I first learned of Marks & Spencer and Yorkshire Pudding, but the most vivid memory I still associate with this book was the chapter on York.
York is a beautiful city in North England that has seen almost two thousand years of history and been occupied by many different people – the Romans, Vikings, Anglo-Saxons and Normans – all of whome left their marks on this place. I remember wanting to visit this city ever since I first laid eyes on it in said English book, so when we started planning a trip to North England a couple of weeks ago, we quickly decided to make a stop in York as well.
York is about 2 ½ hours away from London Kings Cross by train and if you leave early enough, you could probably make a day trip out of this, but North England also boasts many other treasures that you shouldn't miss.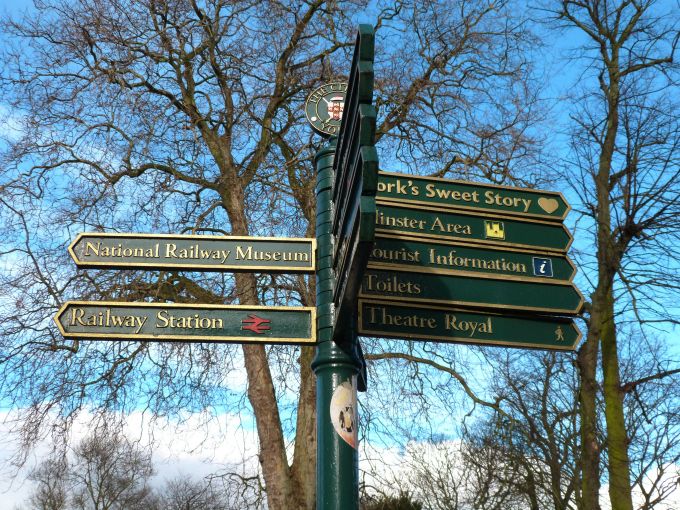 Before I even set a foot into York, I had a feeling I would love it. York is full of culture and historical sites and I couldn't help, but be charmed by its Old Town with its beautiful buildings and quaint little alleys. It's one of my favorite cities in England now and if you love history, you will definitely love York as well!
The first place we stumbled into – after getting some coffee/tea to finally wake our brains up – were the Museum Gardens. You'll pass them on your way to the Old Town from the Train Station and unless it's raining like crazy, I would definitely recommed a visit. I think my short trip to Copenhagen earlier this year may have start a trend: Botanical Gardens are almost always the first places I visit now! The Museum Gardens house the ruins of an old abbey - there's something incredibly mysterious about seeing the remnants of an old building, especially if they're located in the midst of a lively city. I couldn't help, but wonder what happened to this old church.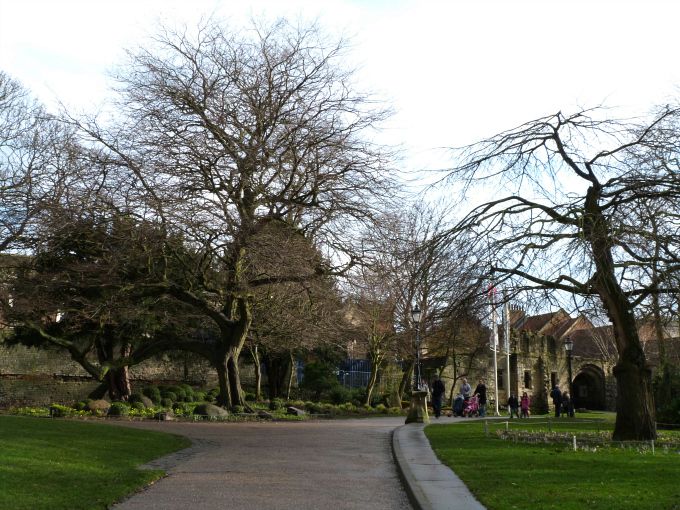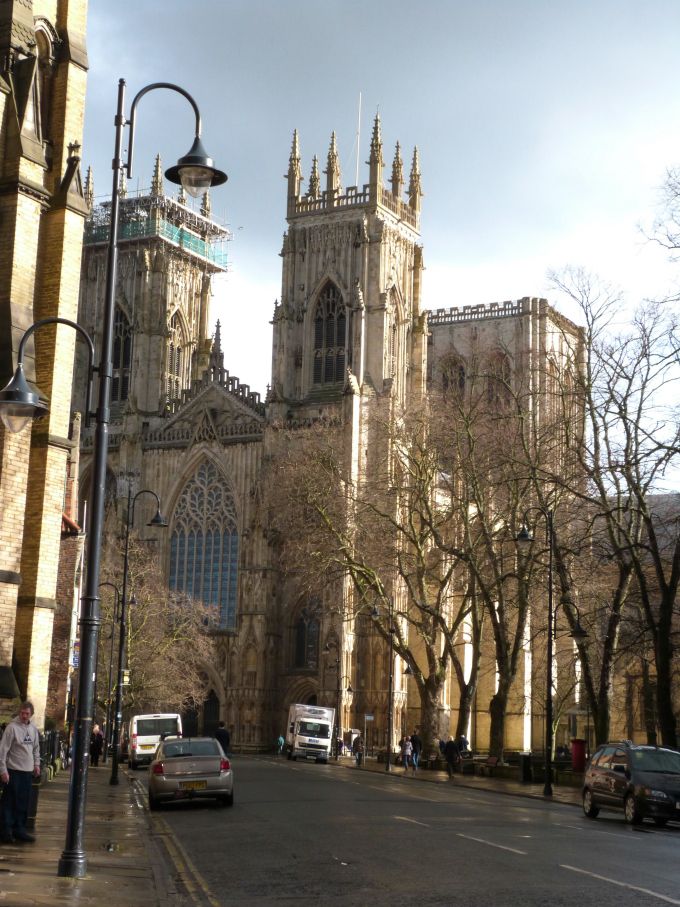 From the Museums Gardens we could already see the spires of the York Minster. The York Minster is one of York's principal attractions and the largest Gothic Cathedral in England. It's an amazing feat of architecture and while its sheer size is impressive on its own, what I loved the most is that the interior is very simple and not as overbearing as in some other cathedrals.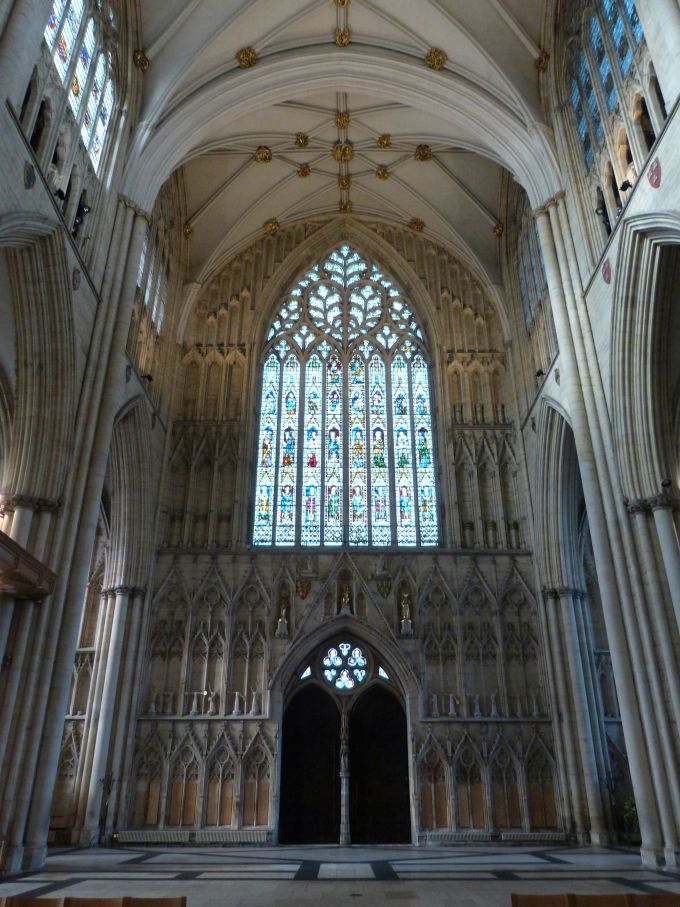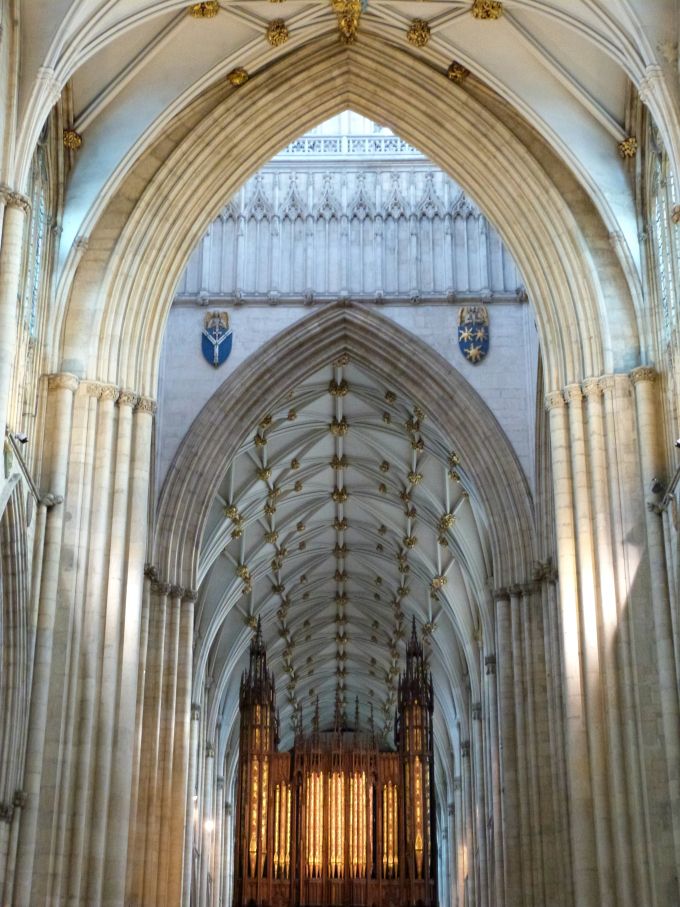 The stained glass window on the left of this picture is the 'Five Sisters Window'. Finished in the 13th century, it's the oldest complete window of the Minster and I love how much it differs from the usual colorful stained windows you find in churches.
The Minster was built on the site of a former Roman fort that was discovered during restauration works after the central tower threatened to collapse in the Sixties. You can visit the Roman fundaments in the Minster's crypt now and thus catch a glimpse of the Old York. Visiting the Minster took a lot more time than I initially thought, but there really is a lot to see.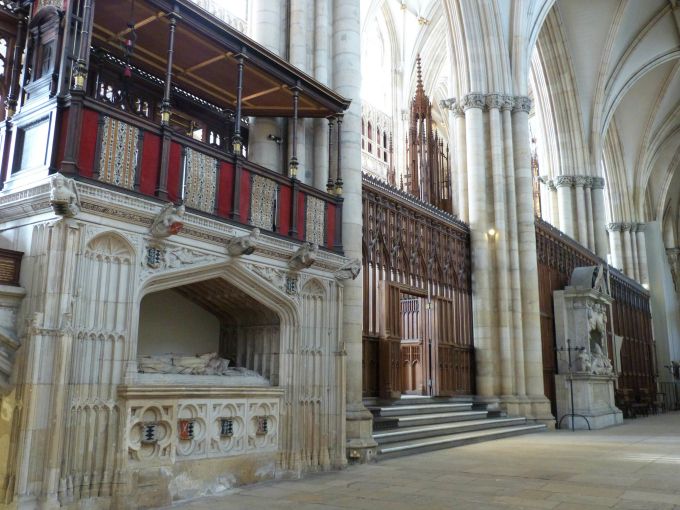 We were lucky enough to have beautiful weather in York and I everywhere I turned I saw something that warranted a photograph. York is an insanely photographic city – but more on that soon!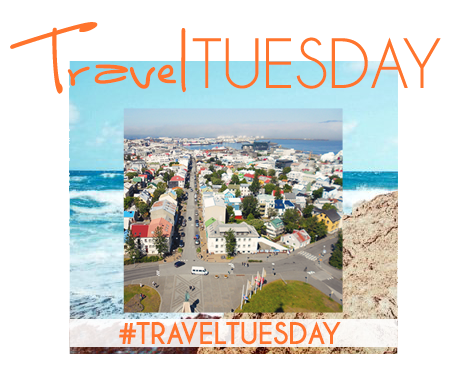 This week's Travel Tuesday feature is on Kaelene from Unlocking Kiki. Kaelene is an American expat now living in Iceland (how cool is that?) and wrote a post on her inside tips on Reykjavik. I'm going to Iceland with a couple of friends in April and while we're planning to spend almost all of our time discovering the country on a roadtrip, we're definitely going to visit the Icelandic capital as well and I'm sure Kaelene's tips will come in handy for us and anybody else visiting this city!

1. SHARE a post about travel! From road trips to trips abroad and from past travels to dream vacations. You can write about travel tips and tricks, favorite places to stay, or anything in between! Just make it about traveling somewhere!
2. GRAB the lovely button. If you run into trouble, just make sure to mention Bonnie, Melanie and Tina in a link!
3. LINKUP goes live every Tuesday at 0800 GMT.
1. Please only one linked up post per blogger. Save other posts for future linkups!
2. The last Tuesday of every month will be a themed prompt if you want to join in!
3. HOP around and meet new travel loving bloggers! Check back to visit some of the newer travel posts!