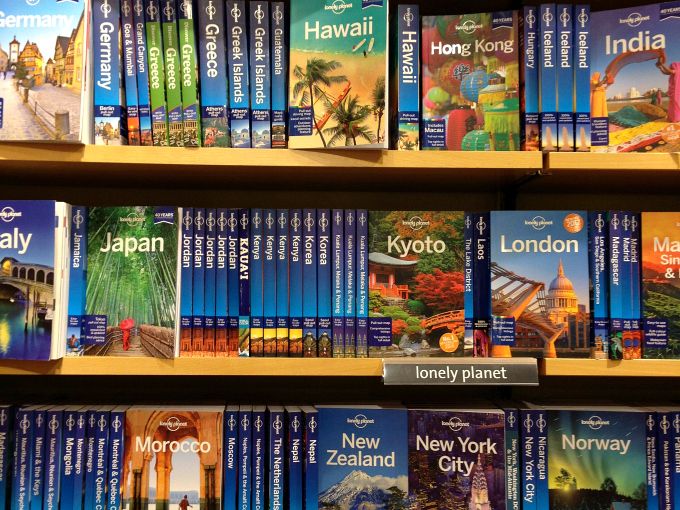 A more apt title for this post would probably be where the heck I've been for the last couple of weeks. My blog has been very quiet lately, safe for my beloved Travel Tuesday posts, and while I miss interacting with all of you on a more regular basis, I can't guarentee that this will change anytime soon. My life has been full to the brim with exciting adventures lately, many of which will make for great stories one day, but there are times when I would rather enjoy the ride, than worry about sharing my photographs (and there are lots of them!) immediately.
Live will slow down soon enough and priorities will change and it will be great to relive past experiences through my blog then. There's a time and place for everything and I think right now my place right now is to enjoy my time abroad to the fullest, practice my photography and occasionally write. That being said… I recently got really into Instagram. I've had an account for over a year now and posted pictures every once in a while, but now it has become my newest Internet obsession. Someone save me!

But in all seriousness: I love how easy Instagram it makes to share snippets of my travels. I don't need to edit pictures – I don't even need to use my nice camera -, I don't need to sit at my laptop and I don't need to compose a crafty blog post. All it takes is my phone and a few hashtags and as such I have gone a little bit crazy during the two weeks I spent in England not too long ago.
York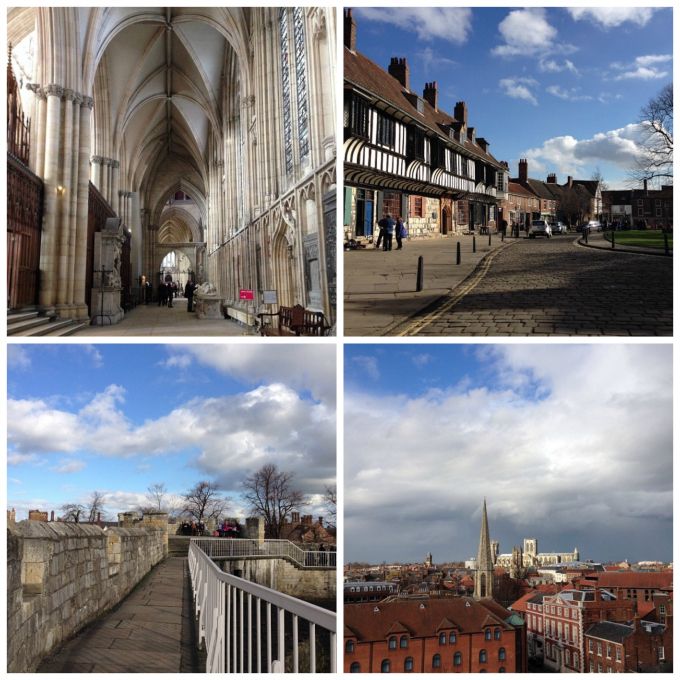 When I first arrived in London, my boyfriend and me went to North England for a couple of days. England is slowly, but surely becoming one of my favorite travel destinations in Europe and North England is no exception. Our first stop was in York, a lovely medieval town with some stunning architecture that is now one of my favorite places in the country. We visited the Minster, walked on the city walls and had tea at Betty's, before heading to Newcastle to spend the night and visiting Hadrian's Wall the next day.
Lake District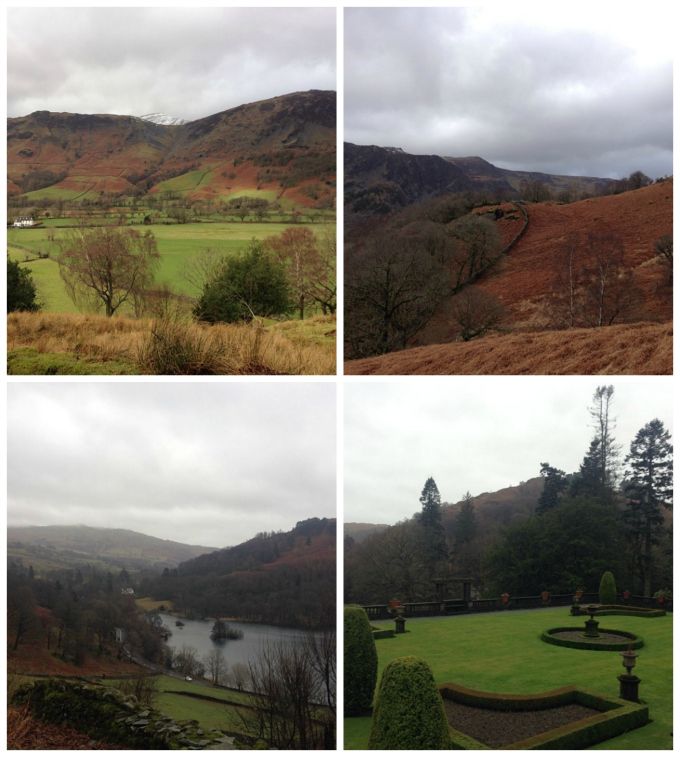 My iPhone stayed safely inside of my bag on our exploration of Hadrian's Wall, when the British weather decided to show its worst side, but things cleared up once we were in the Lake District, where we spent a couple of days hiking in England's walking paradise. You probably already know that I'm an outdoors lover (what the Norwegian hiking pictures didn't give it away, already?) and while the Lake District is super touristy even in February, the stunning nature more than makes up for it.
Greenwich
I have wanted to go to Greenwich for a really long time and while everyone seemed to sing it praises, I really had no idea just how gorgeous this place was until I visited. If you're traveling to London, Greenwich needs to be on your list of things to do! I loved the architecture (can you believe that the building pictured here is actually a university now?) and it certainly didn't hurt that London was experiencing some of the finest weather possible in February. You can imagine how thrilled I was, when Norway welcomed me back with thick rain clouds.
I did visit a ridiculous amount of stores in London, considering a got away from England not having purchased a single thing, except for groceries. I was tempted on more than on one occasion, though! In fact, I fell seriously in love with a beautiful 50s cape at House of Vintage, but in the end decided that there were probably more practical things to spend one's money on. I finally visited Borough Market on a Market Day, enjoyed some great street food there, bought the biggest cookie I've ever since in my life and could barely believe my eyes when I found some proper Rye Sourdough Bread – altogether for less than 10 Pounds. I love Borough Market!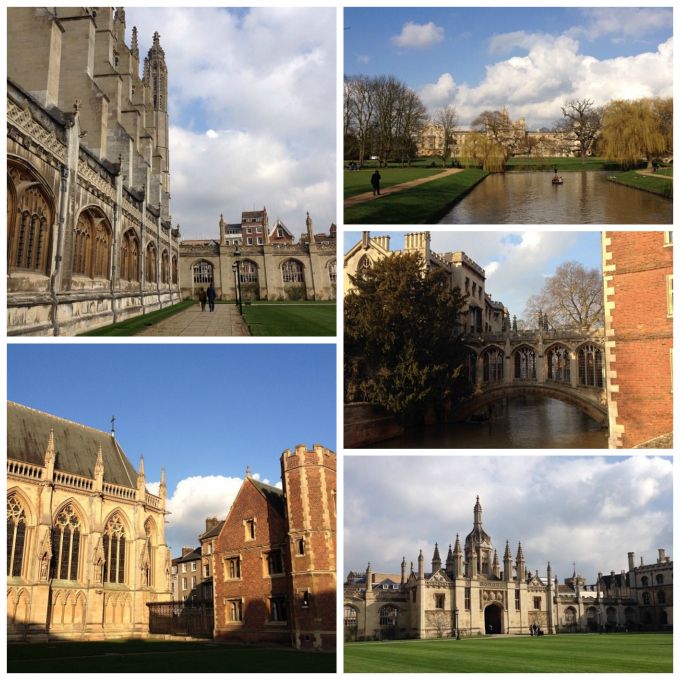 Cambridge is just 45 minutes away from London by train, so we decided to take a day trip there on the weekend to get away from the big city for a bit. It's a beautiful small town, absolutely filled with life and the colleges are gorgeous, but I have to admit that I still prefer Oxford. Cambridge was absolutely packed with tourists, while Oxford seems to be more quaint, but both towns make great day trip destinations from London.
Windsor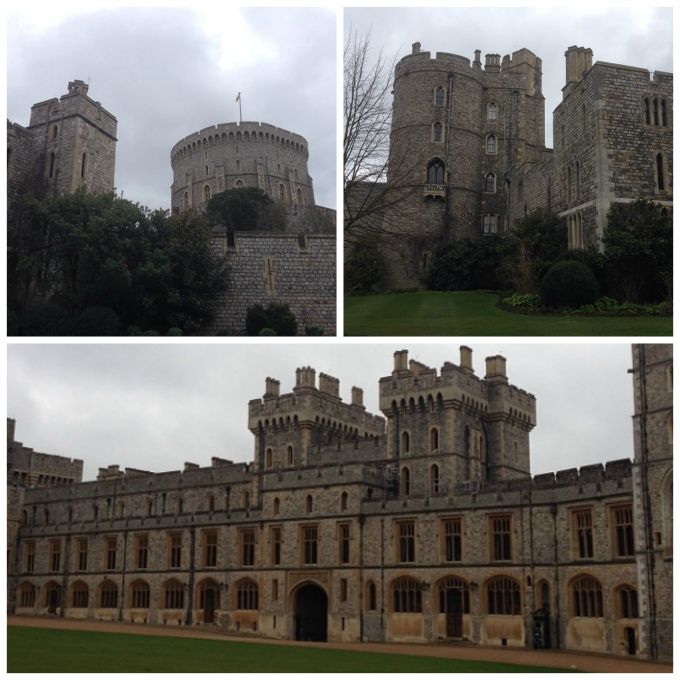 Another place I finally managed to visit in London was Windsor Castle. A royal residence for almost 1000 years, Windsor Castle looks exactly how you would imagine a proper castle to look like. It's a really big area and if you're at all interested in the British Monarchy or castles, you should definitely visit this castle one day. I have definitely seen my fair shares of castles all around Europe, but Windsor Castle stood out as especially unique and memorable.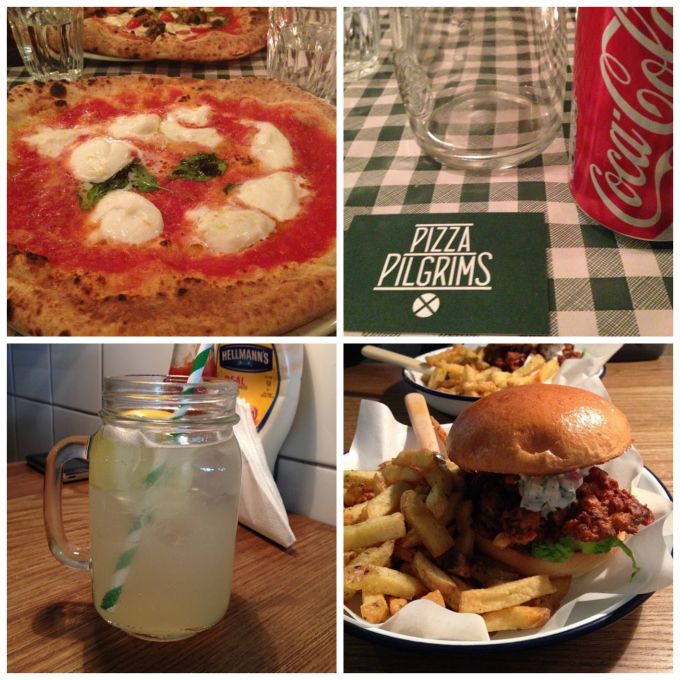 I've said that London is an absolute Foodie paradise many times already, but I wasn't so sure how to feel about the food life in this city now that I live fully vegetarian. No burgers? No Butter Chicken? My resolve would surely be tested. But in the end, I missed nothing. If there's one place on earth where it's easy to go out as a vegetarian, than it surely must be London. We had some of the best pizza at Pizza Pilgrims (I still prefer Homeslice a tiny, tiny bit more, but Pizza Pilgrims is a bit better for dates) and great Veggie Burgers (and fries!) at Honest Burgers. My boyfriend who's a long-time vegetarian actually thought it was one of the best Veggie Burgers he ever had!
Harry Potter Studio Tour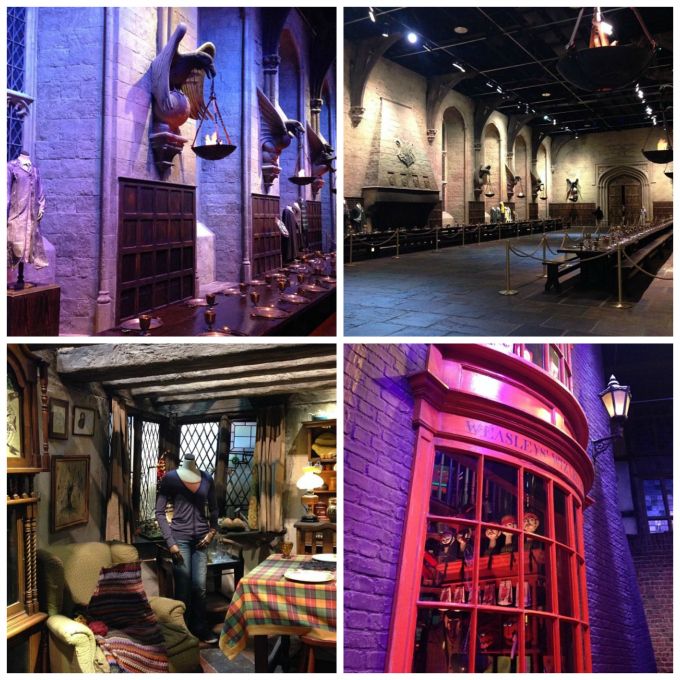 I'm not sure if I ever mentioned it here before, but I'm a pretty big nerd. Staying home to watch Lord of the Rings (for the tenthmilionth time) almost always sounds more appealing to me than heading out to crowded clubs. So for me a big dream came true when we went on the Warner Bros Studio Tour where most of the Harry Potter movies was filmed. Seeing the sets and the props of some of my favorite movies of all time was absolutely amazing and I'm not ashamed to admit that it was probably the highlight of my time in England.
What's next?
I'm going to spend a couple of days in Stockholm with a friend soon, but afterwards life is going to become a bit more quiet and I will stay in Norway for a bit. I obviously love to travel, but it's always good to be home and just spent some time with my friends, read, have Netflix marathons and immerse myself in my studies. As much fun as travel is, nothing compares to the feeling of opening the door to your home. And if you want to know what I'm up to until then, don't forget to follow me on Instagram here!

This week the Travel Tuesday spotlight is on Mar from T.o.& fro. Mar wrote a lovely post about a camping trip she took with her hockey-playing husband while they were living in Alaska and her pictures reinforced my wish to visit this part of the world one day. Another thing you probably don't know about me is that I was involved with Scouting for all of my teenage years and thus have had my fair share of camping experiences. It was probably this time in my life that instilled a love for the outdoors in me!

1. SHARE a post about travel! From road trips to trips abroad and from past travels to dream vacations. You can write about travel tips and tricks, favorite places to stay, or anything in between! Just make it about traveling somewhere!
2. GRAB the lovely button. If you run into trouble, just make sure to mention Bonnie, Melanie and Tina in a link!
3. LINKUP goes live every Tuesday at 0800 GMT.
1. Please only one linked up post per blogger. Save other posts for future linkups!
2. The last Tuesday of every month will be a themed prompt if you want to join in!
3. HOP around and meet new travel loving bloggers! Check back to visit some of the newer travel posts!