I haven't blogged since last Tuesday. And I don't even have an excuse, because it's not as if I wasn't inspired, didn't have time or didn't do a whole lot of writing. How did this happen? But before I go into the psychology of my apparent inability to produce actually publishable content for my blog, I'd rather get on with it and tell you about my trip to Northern Norway last December again.
After our visit to Tromsø, we boarded the Hurtigruten to cruise along the Arctic Coast to Kirkenes, a small town right before the Norwegian-Russian border. The Hurtigruten are a ferry/cruise/cargo service along the Norwegian coast and are rumored to be one of the most beautiful cruises in the world. The full route is from Bergen to Kirkenes and then back to Bergen again, calling at many of Norway's most famous sights, including the Geirangerfjord (only in the summer), Trondheim and the Lofoten. The complete cruise takes about 12 days, but you can also book shorter legs – in fact, many people simply use the Hurtigruten as a ferry service to get from port to the next!
I can't afford to go on the complete classic 12-day-cruise yet, but I do believe that sailing with the Hurtigruten – even if it's just for one day or even just one afternoon – is a great experience when traveling Norway. I have never gone on another cruise before, but from what I have read so far, the Hurtigruten definitely don't seem to be your average cruise. The ships are quite small (the largest vessels still only have about 1000 passengers), there are no nightclubs, no basketball and tennis courts and there's only one restaurant, one cafeteria and one bar. In other words, the Hurtigruten are not the right cruise if you're looking for party. People travel with the Hurtigruten to experience the incredible Norwegian nature and not because they want to dance all night.
For someone that loves to travel as much as I do, I have a pretty bad track record with getting travel sick. It has gotten a lot better over the years and mostly doesn't pose an issue for me anymore, but there was a time, when I wouldn't board a plane without having some pills against travel sickness with me. But for some reason, sea sickness hit me hard on this cruise.
Maybe it was the Arctic Sea (it's not exactly the most friendly environment in the winter), maybe it was the location of our cabin, but what certainly wasn't helping was that one of my wisdom teeth decided to announce himself on our first night on board.
In other words, I was either miserably holding my cheek waiting for painkillers to kick in or happy that they were finally working. Yeah, no fun. Sailing with the Hurtigruten was still a great experience – but it could have been better, had I been on top of my game.
But nonetheless our first night on board started with a bang with us seeing the Northern Lights. I don't have any good pictures to show you unfortunately, because the activity level was not very high and I didn't bring a tripod, but it was a beautiful act of nature - and maybe that's best enjoyed in awe instead of through a lens anyway.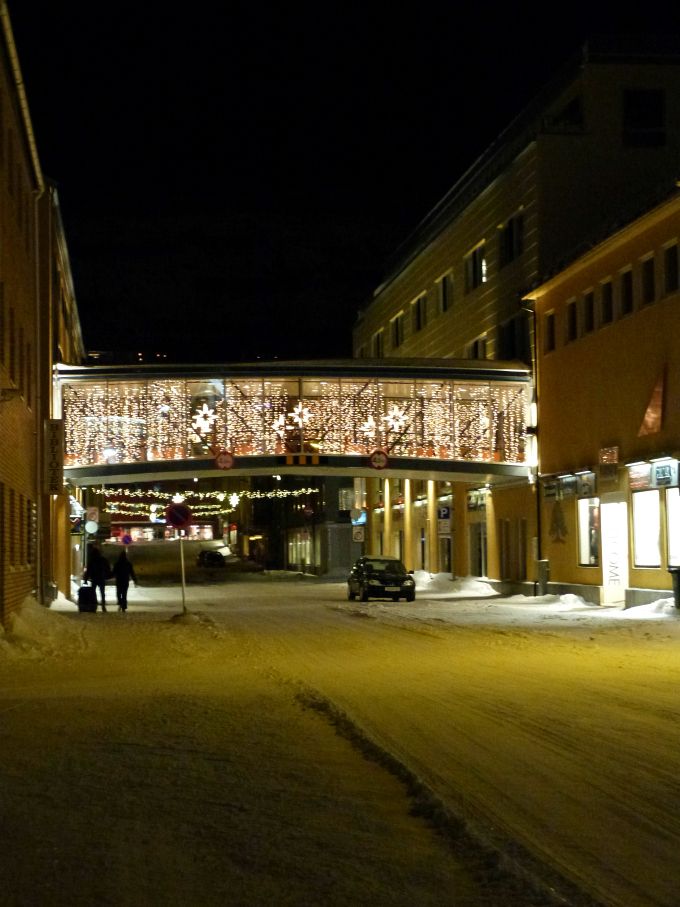 In the morning, we got up super early to visit Hammerfest. And when I say super early I mean at 5am – did I mention we were the only people leaving the ship? Hammerfest claims to be the northernmost city in the world and while 9000 inhabitants hardly constitute a city anywhere else in the world, it's actually quite a big settlement for Northern Norway. Growing up in Germany, I was never too far from the next bigger town – the country is just so densely populated. The North of Norway is not that way.
Hammerfest is over 500 kilometres away from Tromsø – the biggest city in Northern Norway – by car or 10 hours taking the Hurtigruten. And from Tromsø, it's two hours by plane until Bergen or Oslo. Remote gets a whole new meaning here.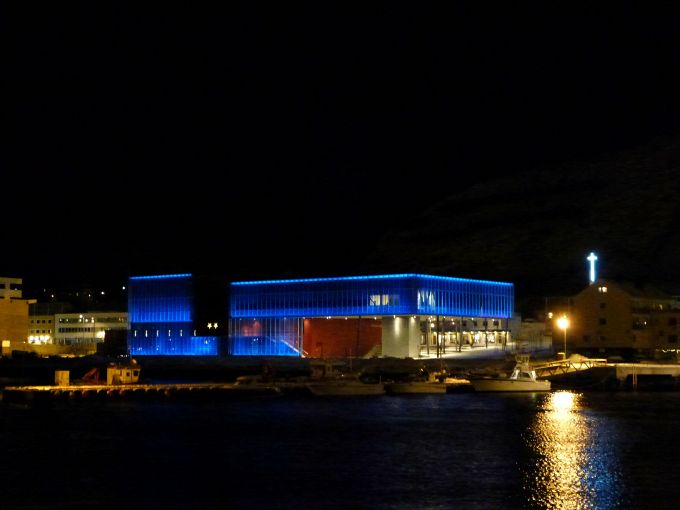 I have visited many places to which the term 'the middle of nowhere' applies, but it rings nowhere as true as when cruising through the Arctic Sea. It's not a very welcoming territory, but stunningly beautiful in its harshness nonetheless. If you ever have the desire to feel completely lonely and cut off from the rest of the world – Northern Norway may just be your place.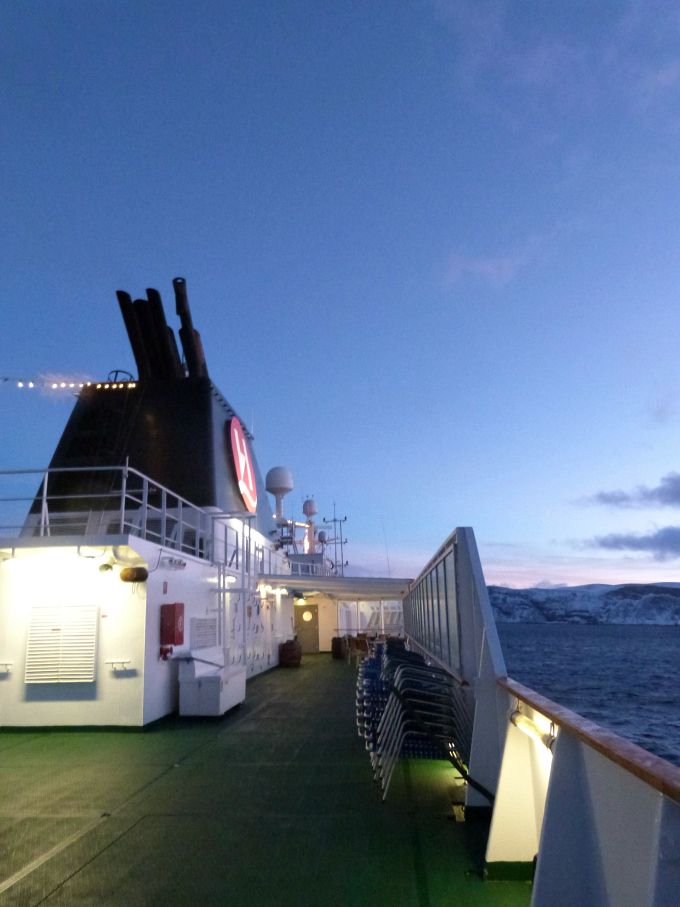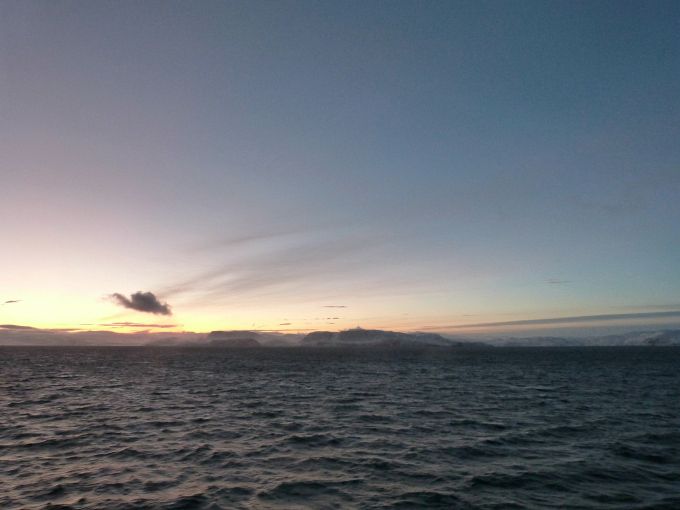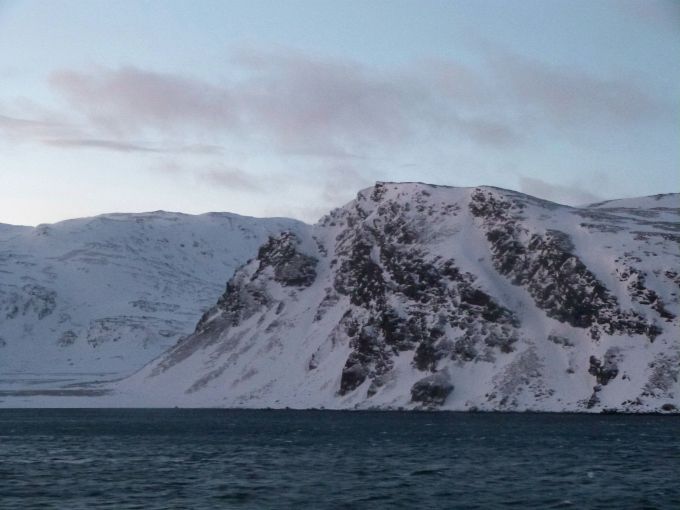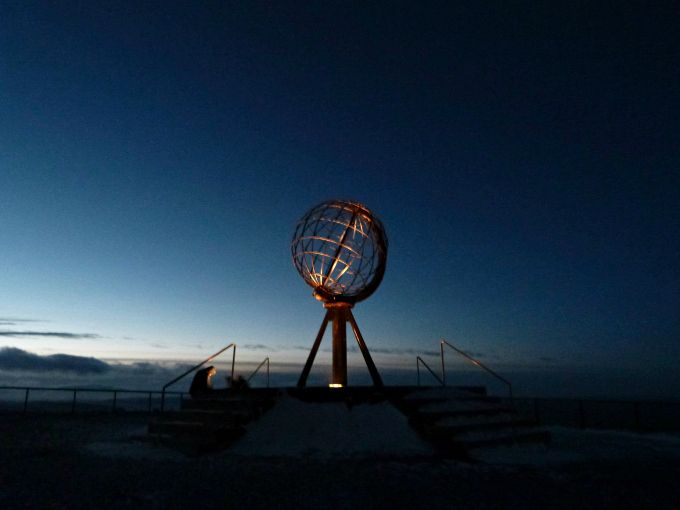 Our main stop of the day was the North Cape. Said to be the northernmost point of Europe (it's not – it's another peninsula, just a couple of kilometres away), it's pretty much the travel destination of Northern Norway and I have to confess that it was one of our main motivators to cruise with the Hurtigruten as well. The ship dropped us off in the town of Honningsvåg from where we took a bus to the North Cape.
I think the drive with the bus was my favorite part of the day. I didn't take any pictures from the moving bus, but all the while I was amazed at the incredible beauty of the landscape – I have never seen anything like this. I'm always in complete and utter awe of the nature of the world and if I'm honest it's one of the main reasons I travel. Don't get me wrong, I love to travel to new, exciting cities, but most of the time I choose a destination because of the natural landscape of a region or country: It's what captures my heart the most. I guess I'll have to move far, far away from the civilized world one day.
The North Cape is not very accessible in the winter time. In fact, you can only drive on the road with a snowplow in front of you, at least if it snows! There's a big visitor centre at the North Cape (don't miss the film) and I've heard that this place gets absolutely swamped by tourists in the summer time. We were the only group visiting at that time and had the place completely to ourselves. It was already dawn (it gets darker even faster than in Tromsø) when we came, but once we could see the famous North Cape sign in front of us, we were so excited. We took the mandatory snaps in front of the globe, tried to not get blown away by the way and to not have our hands freeze off and all in all were just so overwhelmed by the feeling that we were really at the North Cape. It seemed so surreal! I'm sure we grinned like idiots the entire time.
How could you not want to travel and experience things like this for yourself?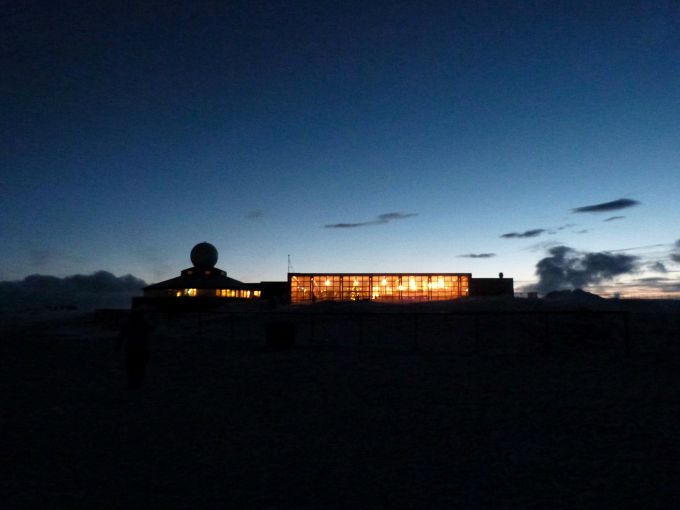 Eventually, the wind got too much for us, so headed back inside and wrote postcards to our grandmothers – after all, it's not every day that you're in one of the northernmost post offices in the world. (How often have I written northernmost in this post already?)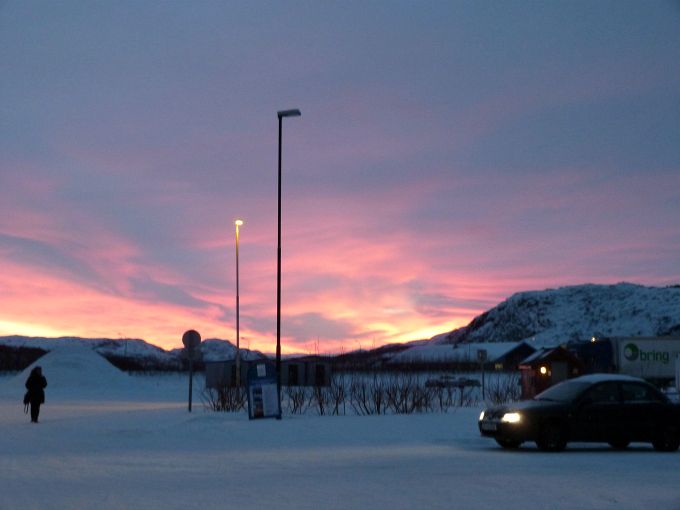 We arrived at our final destination Kirkenes the next morning and were greeted with the most beautiful sunrise. It was a strange feeling to know that we were so close to Russia and at the end of the Europe where you can travel without any constraints as an EU citizen. Our trip to Northern Norway was memorable and definitely unique – who knows if I will ever travel to the Arctic Circle in the winter again? But if you ever have the chance to visit this part of the world, I believe you definitely should. It may not be a classic vacation – but then again travel usually never is.

Each week, Bonnie, Tina and me are each choosing a post from the previous week that we especially liked to share with all of you. Don't forget to head over to Bonnie and Tina to see who they picked!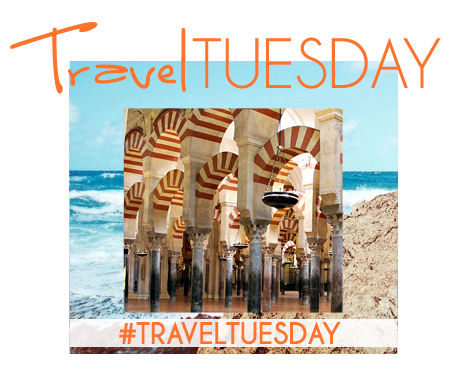 This week I'm choosing to highlight Megan from Megan Joy Jaunts and her post on ElMezquita de Cordoba in Andalusia, Spain. Megan currently lives in Germany, but has been stationed all around the world as a member of the US Air Force. Believe it or not, but even though I practically lived in Europe all my life, I have never really visited Spain before. However, there are so many places in that country that I would love to travel to and the region of Andalusia is one of them.
Large parts of Spain were conquered by Muslim armies during the Middle Ages and thus there are a lot of Arabian influences to be found, especially in Southern Spain. The Mezquita in Cordoba is a prime example: A mosque in which later a Christian cathedral was built, it boasts some absolutely stunning architecture that I would love to see myself one day!
Now it's time for your post! Please make sure to read the rules before adding your post to the link up!
1. SHARE a post about travel! From road trips to trips abroad and from past travels to dream vacations. You can write about travel tips and tricks, favorite places to stay, or anything in between! Just make it about traveling somewhere!
2. GRAB the lovely button. If you run into trouble, just make sure to mention Bonnie, Melanie and Tina in a link!
3. LINKUP goes live every Tuesday at 0800 GMT.
1. Please only one linked up post per blogger. Save other posts for future linkups!
2. The last Tuesday of every month will be a themed prompt if you want to join in!
3. HOP around and meet new travel loving bloggers! Check back to visit some of the newer travel posts!