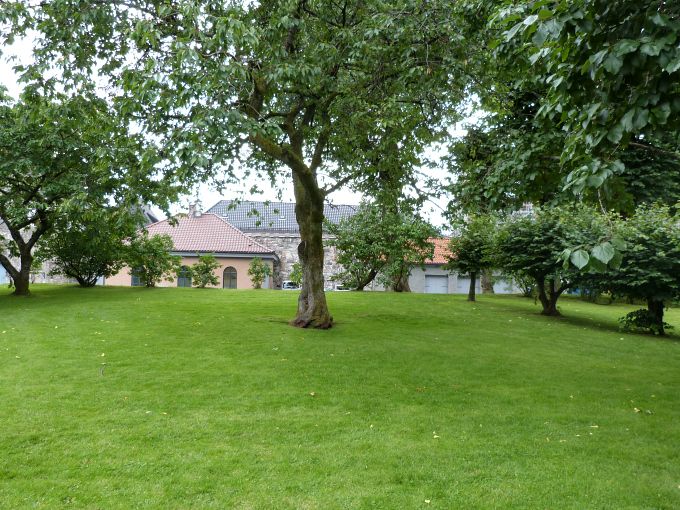 I don't write about my life as an expat very often. There's just not a whole lot to tell. Life in Norway is remarkably normal. I still go to university, I still cook the same food and I still talk to my boyfriend and my mother a whole lot. But I do currently live in a country I did not grow up in, so I guess that makes me an expat, whether I feel like I am or not.
I've moved to Norway over half a year ago now and in some ways, it feels as if I have lived here for much longer already. I've gotten used to the fact that it can start raining every minute and that everything is so much more expensive than in Germany. And what's more I've come to love being here. But since I've now reached the halfway mark of my stay in Norway, I thought it was about time to reflect upon the months passed, not from a general, but an expat perspective.
You may know that I had a lot of difficulties adjusting to life in Norway in the beginning. There were a lot of moments where I felt really bad and just wanted to crawl into my bed and never come out again. I felt lonely, unsecure and my confidence levels were super low. In my first two weeks here, I actually seriously contemplated cutting my stay down to one semester, because the thought of staying in Norway for a whole year seemed terrifying.
But then things got better. I made friends. I found a new routine, started studying Norwegian and went to university again and before I knew it, I was comfortable where I was. It didn't feel like I was in a place where I didn't belong, where I was only a guest. Living in Norway had become my reality, even though I was barely aware of it.
Looking back, I now know that the reason I struggled so much in the beginning wasn't moving to another country in itself. It was moving to another place without my boyfriend. Adjusting to being in a long-distance relationship was heartbreaking, difficult and at moments seemed absolutely impossible to do. And because I missed my boyfriend so much, I wasn't able to muster up the motivation to go out and find things about this country and this city that I loved in the beginning. I was too busy and too determined being miserable that I didn't want to make the most of the situation.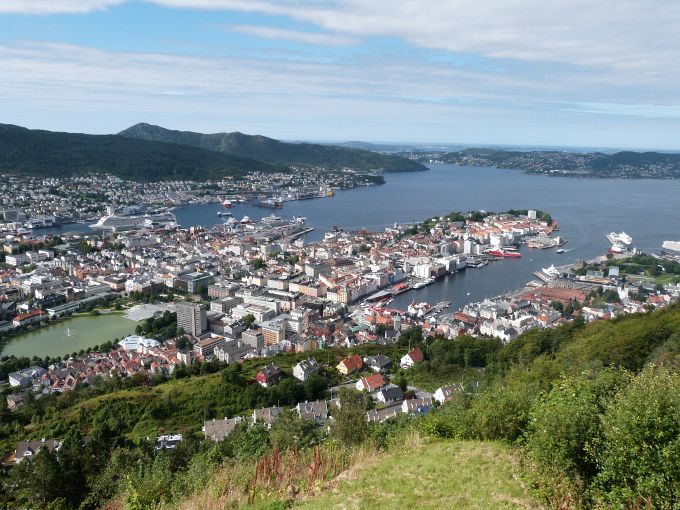 I still miss my boyfriend every day. The ridiculous amount of times (according to other people) that we spent visiting each other and skyping are a testimony to that. But over time I've learned to live with the new situation and realized that I'm not a bad girlfriend just because I'm not miserable about this temporary separation all the time. I've learned that the value and the intensity of a relationship are not dependent on where you live. Coming to this point and getting used to long-distance dating was hard, but as cheesy as it sounds: Time really is the solution to everything.
To sum it all up: Life is good, but that doesn't mean that life is always easy. I still have bad days. I still have problems. But I also have some really great times. Life is life and always has been.
But looking towards the future, I can't believe that my stay in Norway is already halfway over. Where did the time go? I have to admit that a part of me is feeling very apprehensive about moving back to Germany. Obviously, there are things that I'm looking forward to: Living in the same city as my boyfriend again is going to be amazing. Normal prices (aka eating out & buying nicer and kind of unnecessary things at the grocery store) are going to be a real treat. However, I already know that saying good bye to Norway and the lifestyle I have gotten used to here is going to be hard – but that's a topic for another Expat Diaries post.