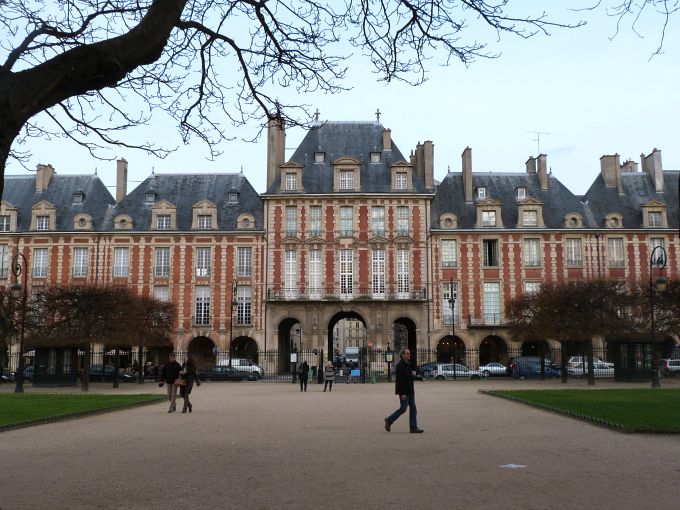 Hello from Paris! Audrey Hepburn once allegedly said that Paris is always a good idea and I couldn't agree more. Even though I have studied French in Paris two summers and visited the city on many other occasions as well, I feel as if you could never visit too often. It may sound cliché, but most things really do feel more magical here.
Paris simply has a certain something. The architecture is stunning and in every street a historically important event seems to have occurred, so when you stroll along the Boulevards you constantly find yourself in awe on the beauty and the life of this city.
We arrived at lunch time and immediately headed to Le Marais, one of my favorite quarters of Paris. The Marais just seems to breath refined coolness: There are tons of great fashion stores, beautiful little gardens and some of the best Falafels you will ever eat. The architecture looks quite different from the rest of Paris because most buildings were built during a different time and it's a really refreshing change from the classic Parisian style.
After moving into our appartement, we hopped onto the Metro (my favorite way of getting around in Paris – fast, easy to navigate and inexpensive) to Trocadero to see the Eiffel Tower. The Trocadero itself isn't an incredibly beautiful building, but it probably offers the best view (and photo opportunities of the tower). It's a really bustling place in the summer time, but in the winter you don't have to fight to much for a tourist-free picture.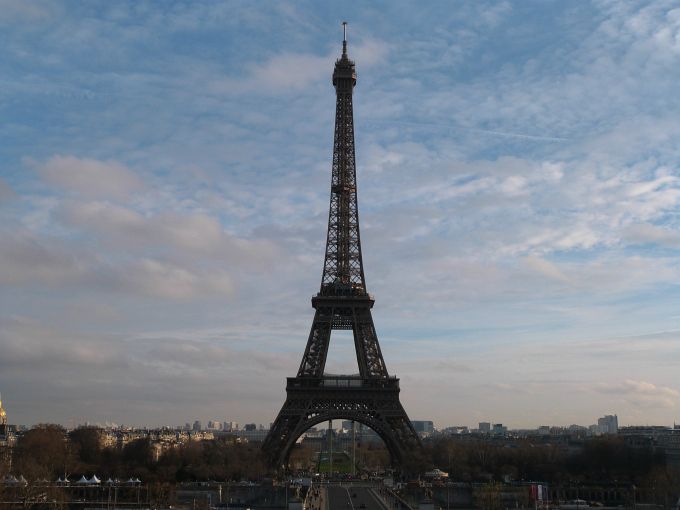 Central Europe is experiencing a ridiculously mild winter at the moment. It's several degrees warmer than it usually is and while it is a funky feeling to know that it's early January and to dress like it's early spring, it is obviously great for traveling. I've never been to Paris in the winter before and it's nice to experience a less crowded version of Paris for once.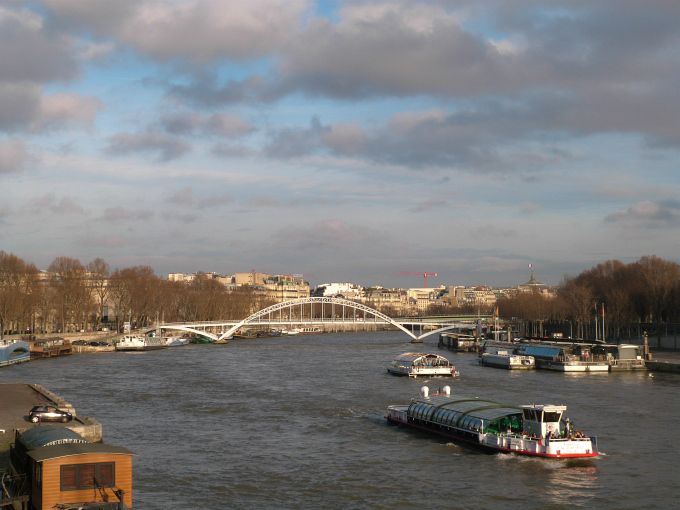 We strolled along the Seine for a bit…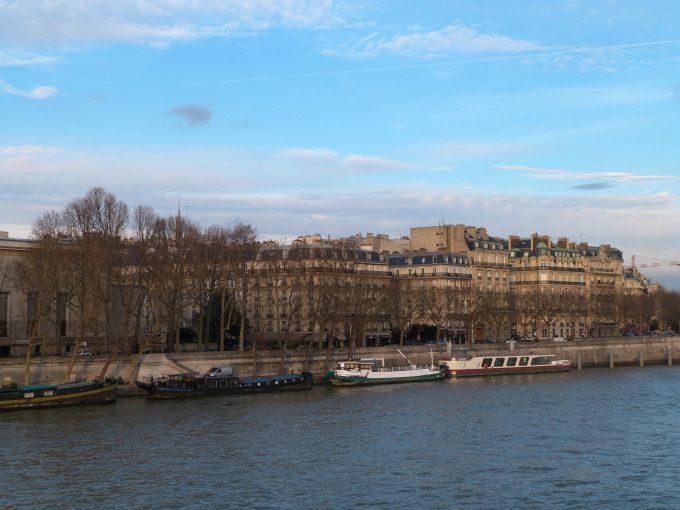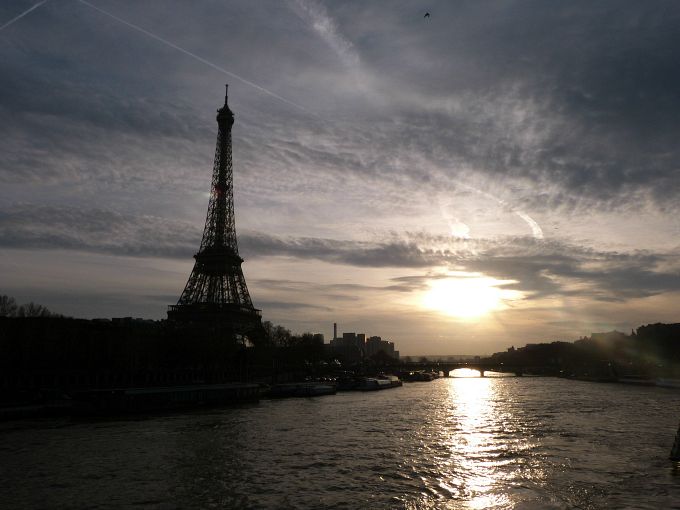 … before we found ourselves at the Arc de Triomphe and walked down the Champs-Elysées. I'm not sure if it's a true story, but I once read (in a reputable book) that Napoleon had thought about building a giant Elephant before settling on building the Arc de Triomphe to celebrate his victory in Austerlitz. It probably would have made an impressive sight, but this monument is imposing in its own right. It may not be apparent on pictures, but the Arc de Triomphe is simply huge – it blows my mind every time I see it!
The Champs-Elysée isn't my favorite place to go shopping. While there are plenty of stores, most of them can be found all over the city and you'll have a much more relaxed (and authentic) shopping experience in other parts of the city. There is, however, a giant Louis Vuitton store that is heaven for all Fashionistas.
The day ended on the roof of the Galeries Lafayettes (my personal shopping dream) overlooking Paris at night.
Paris is always a good idea indeed.
Have you ever been to Paris before? What's your favorite thing to do?