First of all, thank you for all the sweet encouragement last week! This week had some rough patches as well, but I'm already feeling better than before, so things are looking up. My Weekly Wishes post comes one day later than usual, but the last month has been so crazy that I now really need to take some time off and do things slowly.
I arrived back in Norway after midnight on Sunday/Monday evening after spending the day on a (planned) extra-long layover in Copenhagen. I'm glad that I took the opportunity to visit one other Scandinavian city, but – to be honest – the day before I wasn't so thrilled about the perspective. During the last four weeks I have never been at one place for more than a week. At first, I was in Northern Norway, then I flew to Germany and spend time both at my parents' place in Frankfurt and with my boyfriend in the South and in the end, I visited Paris for a couple of days. And while I love travel, it was just too much in the end.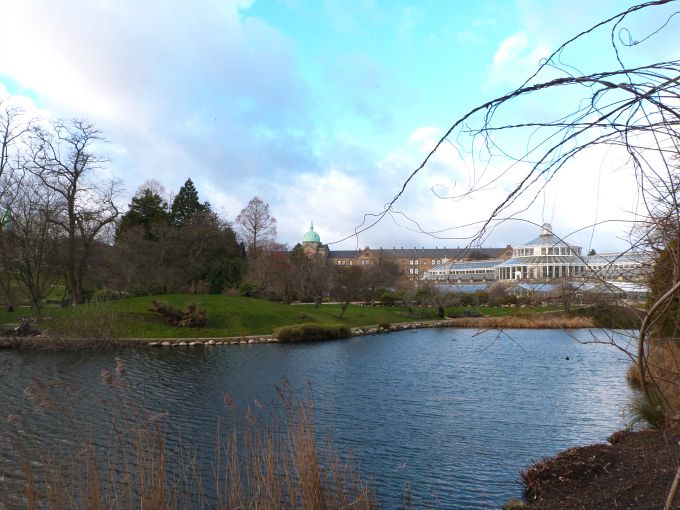 Once I touched down in Bergen, I was just so tired and so looking forward to simply spend some time alone. I think one of the reasons for my minor existential crisis last week, was the fact that I never managed to settle anywhere during the last month. I struggled to find balance and to have time to myself without seeming extremely anti-social. One of the best things of being back in Norway is going to be to get back on a set schedule. To wake up in the same room for a couple of weeks and to go to the same grocery store every week. Routine may sound boring to some – it often enough does to me – but it's exactly what I need right now.
Last week I decided to take my Weekly Wishes more seriously again and to make proper, achievable, but still challenging goals again. I'd like to think that I did a pretty good job this time, at least considering that I was in Paris for half of the week. I spent time with my mother and answered pretty much every personal message in my inbox. The only thing that is still up in the air is my summer travel plans.
Circumstances have changed yet again and my ideas from last week are not necessarily the ideas of this week anymore. It's all confusing to think about, but as always I'm trying to take it one step at a time and maybe I will have some more answers next Monday.
This week is all about being back in Norway and hopefully properly back in blogging again!
1. Blog three times
I wanted to challenge myself to blog every single weekday this week to get back into the swing of things, but I'm trying to be realistic and have to recognize that I'm still too tired for this. I need to focus on getting my energy back this week, but I still want to try to blog two more times this week (aside from this post). I have had so many great ideas over the last weeks, but because of time constraints I never got to sit down and work on them. I love writing and blogging and it's time to (slowly) work towards a more active blogging presence again.
2. Get all the things on my To-Do-List done
I wrote myself a large To-Do-List yesterday and it kind of makes my head spin just looking at it. None of the things are particularly hard or time-consuming, but it would still lift a weight from my shoulders to complete all of these things. I'm going to give myself the whole week, so that I still have some time to relax, but if I could have the list finished on Thursday… that would be awesome!
And that's it. There are more things that I want to strive for, but this week I'm going to allow myself some time off. Sometimes I'm trying to do too many things at once, so this week I want to concentrate on a few things only, but do them properly.
What are your goals for the week?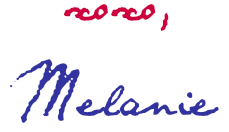 linking up with
Melyssa