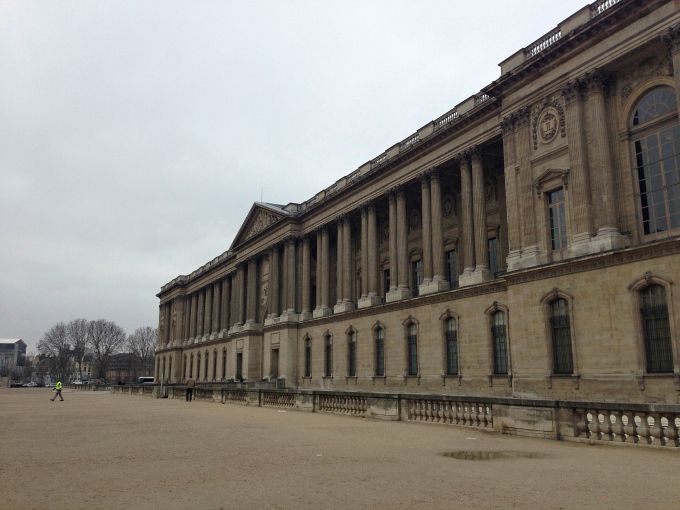 On our last day in Paris, we headed to the 1st arrondissement for a day of culture and sparkle. The 1st arrondissement comprises the area of the Île de la Cité (aka Notre Dame) and the Louvre & the Jardin des Tuileries and constitutes the oldest part of the city. There are fancy stores, fancy cafes and fancy hotels, but there are also many of Paris most known sights and therefore this area should be on everyone's travel list.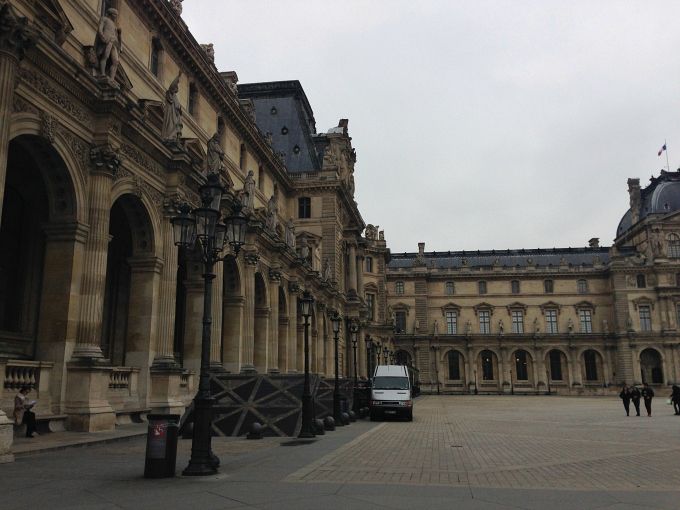 I love museums. I know they're not everyone's deal, but I enjoy strolling through large buildings and looking at the remnants of old (and new) times. The Louvre might very well be the most famous museum in the world and it's one of the biggest, too. I have been countless times, but I still often feel lost in this building! Even if you're not interested in art, the Louvre is well worth a visit for the building alone. In pre- and post-Versailles days, this building used to house the French king and his court and consequently, there is beautiful (and decadent) architecture to be seen everywhere: This might even be my favorite bit of the museum!
I'm also going to share my number one visit tip for the Louvre with you: Don't take the main entrance at the Pyramid. I know it looks awesome, but during peak-season there are always extremely long queues and there are better things for you to do in Paris than to wait for museum entrance for hours. Instead go to the Carrousel du Louvre Shopping Centre (entrance at the Rue de Rivoli) – there is another entrance underground that is not nearly as frequented.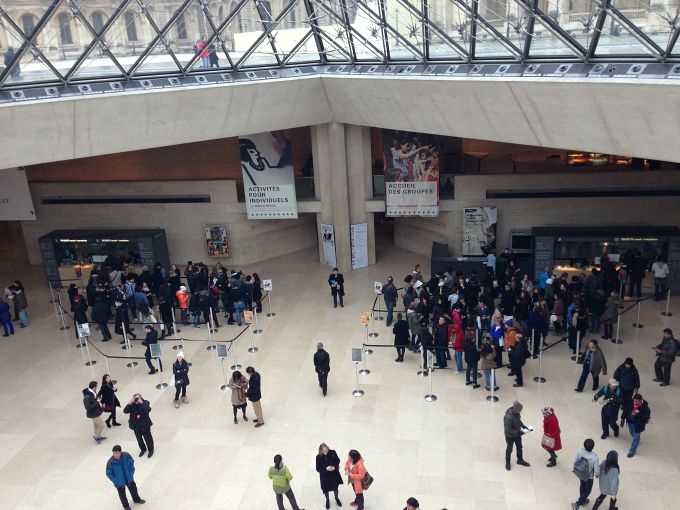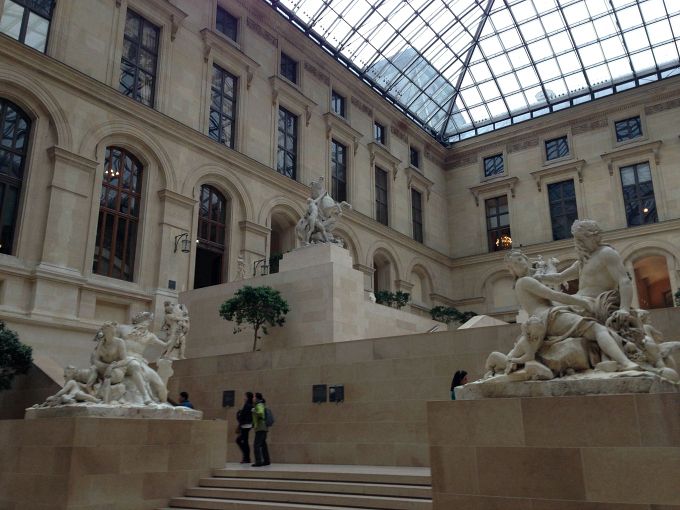 Once we were inside, I immediately made a beeline for my favorite two rooms inside the Louvre: The Cour Marly and the Cour Puget. The Statues exhibited are French statues since the 5th century AD, but what I love the most is how light and airy these rooms feel. Everytime I step foot into them I feel as if every weight is lifted from my shoulders!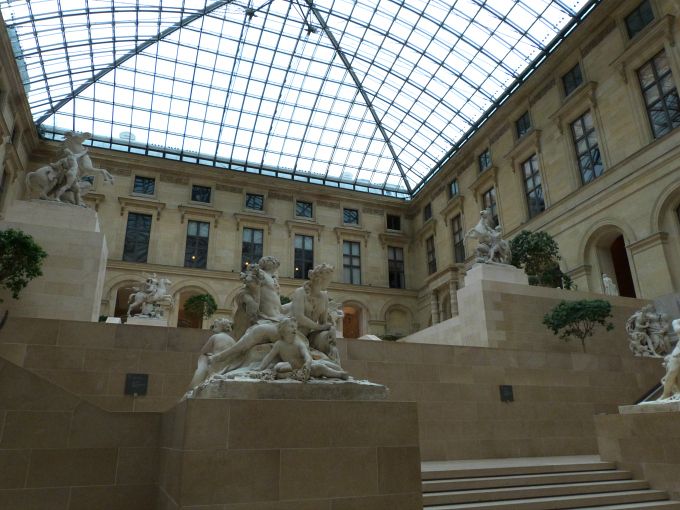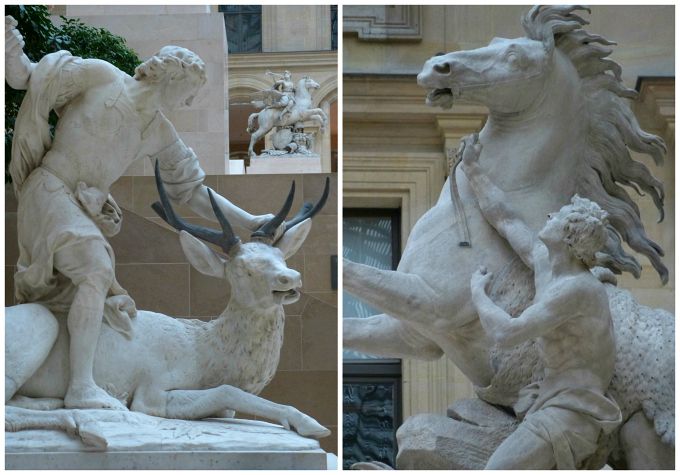 From there we made our way to my second favorite part of the Louvre: The Apartments of Napoleon III. If you thought that Versailles was decadent, then think again. These rooms almost make Versailles look modest and humble! Afterwards we just let ourselves float through the museum until our eyes had grown tired of all the exhibited items.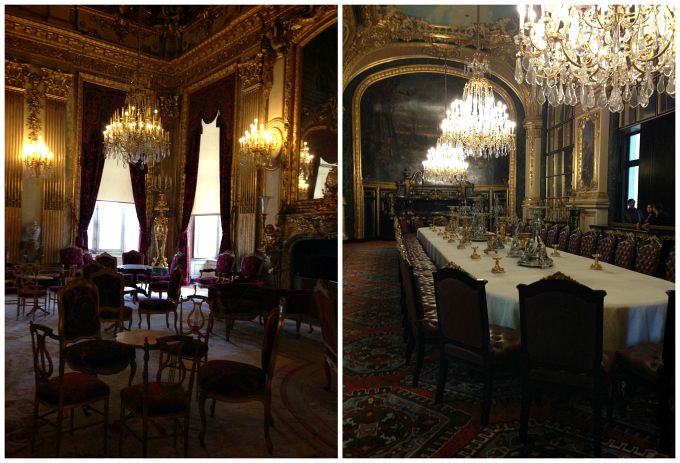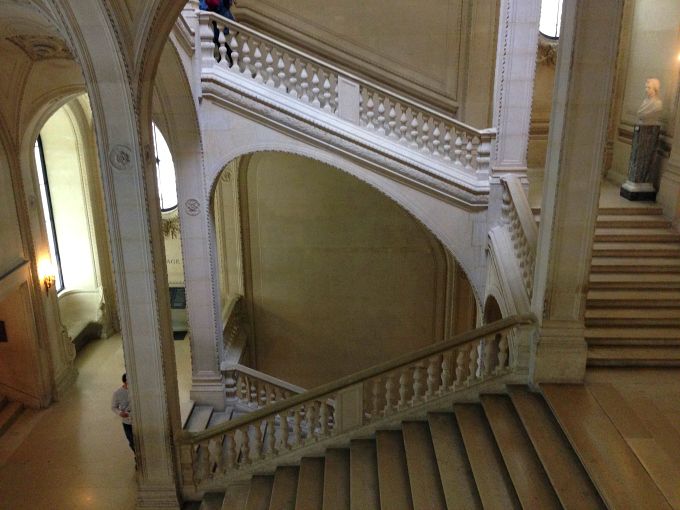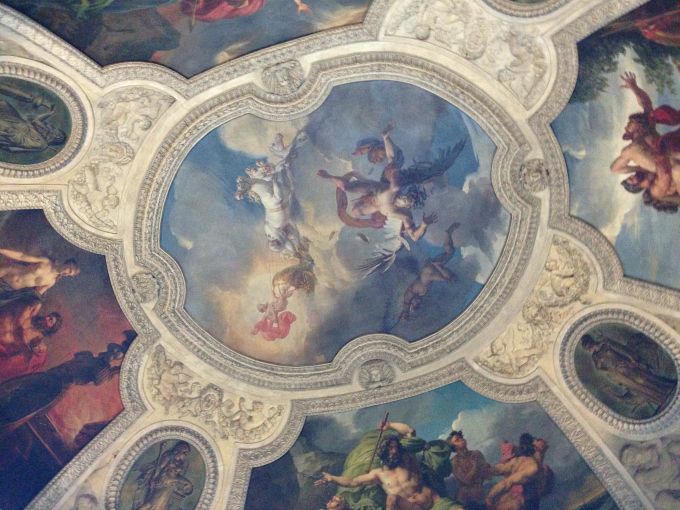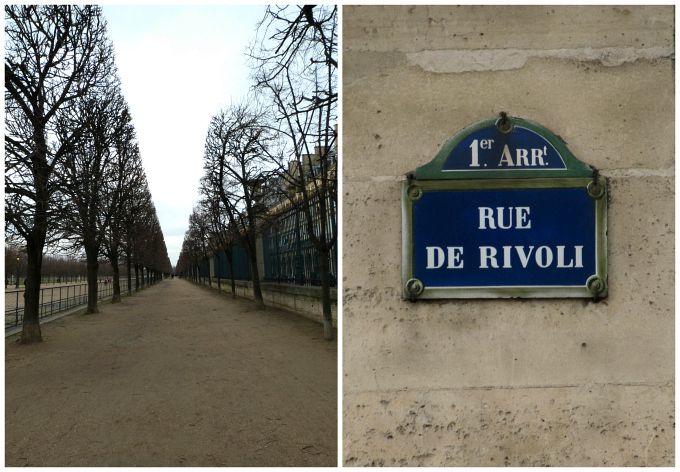 After our visit to the Louvre, we decided to walk down the Rue de Rivoli, one of Paris premier boulevards.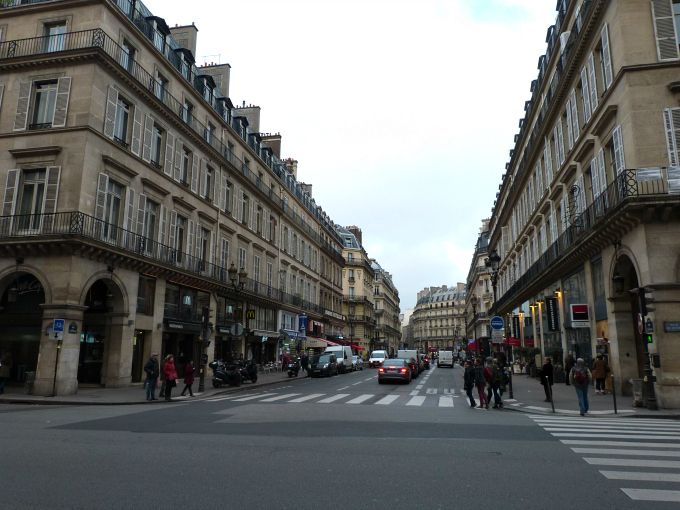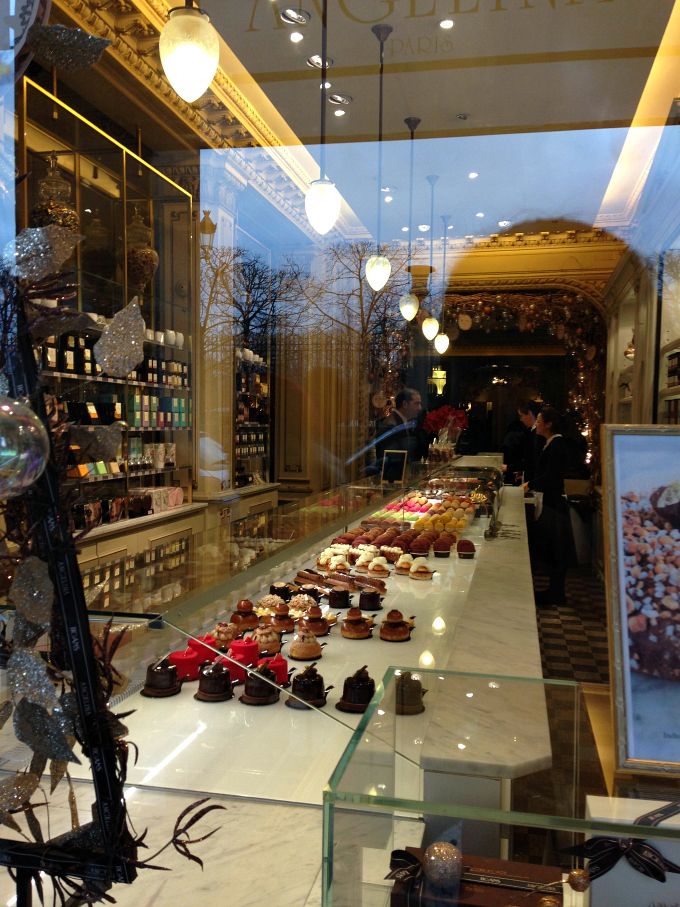 We walked pass Angelina where they sell the most decadent Hot Chocolate you will ever have in your life. If you're a big chocolate lover, you will think you have gone to heaven! But considering that it comes with a whopping price tag and that there was a long queue, we decided to skip this time.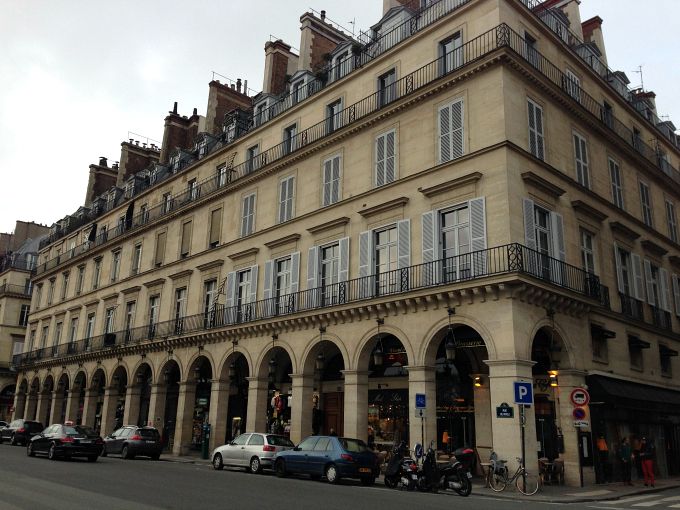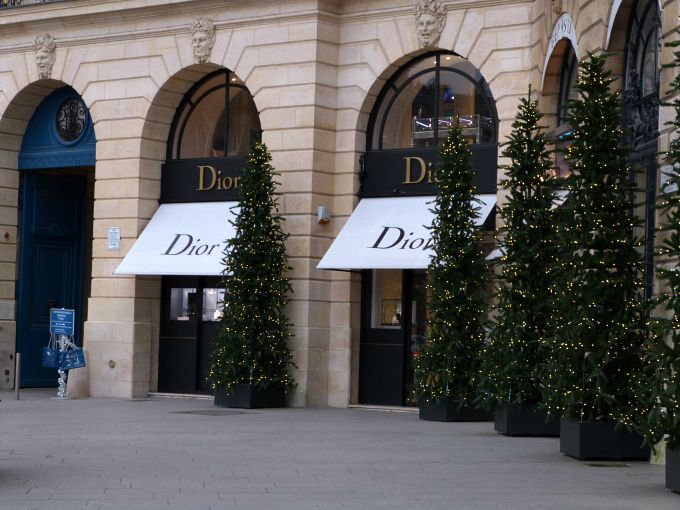 Eventually, we turned to the right and walked across the Place Vêndome, the heart of luxury in Paris. All around this square, there are some of the world's most exclusive jewellers and if you think that Diamonds are a girl's best friend, then you're going to love window shopping here.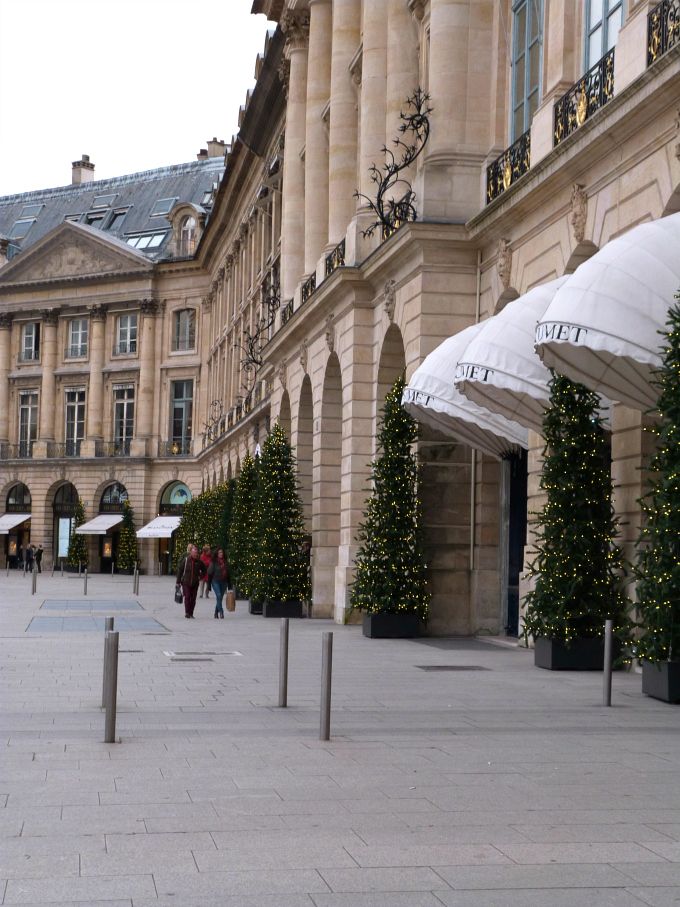 What's your favorite thing about the Louvre?