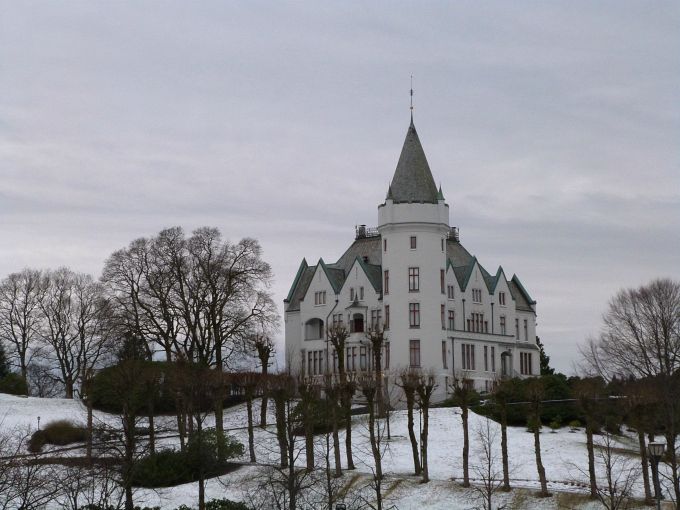 Not a lot of words today, but mainly photographs to show you how this part of the world looks in winter. Back in Germany, I was often asked just how cold and dreadful a Norwegian winter is. And people where always surprised when I told them that Bergen at least actually experiences quite a mild winter. Norway may be far up in the North, but the influence of the Gulf Stream can be felt all along the Norwegian Coast – even in the far north, some hundreds of kilometres after you have crossed the Arctic Circle. It makes the winter along the coastline really tolerable, but it's a obviously a whole different story once you move away from the sea and into the interior of Norway.
Gamlehaugen is the residence of the Norwegian Royal Family when they're in Bergen. I blogged about it a couple of months ago already, when everything in the gardens was lush and greenery was found everywhere, but it doesn't have to hide in the wintertime either. Located at a faint little fjord arm that is covered in thin ice, it makes for a nice walk amidst the city and once again inspired me to get out my camera.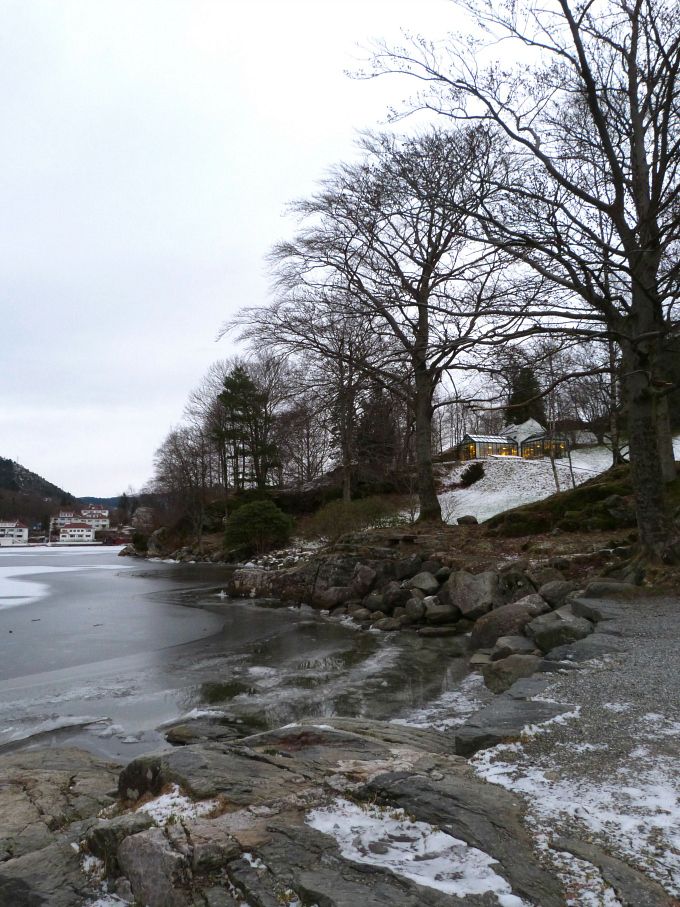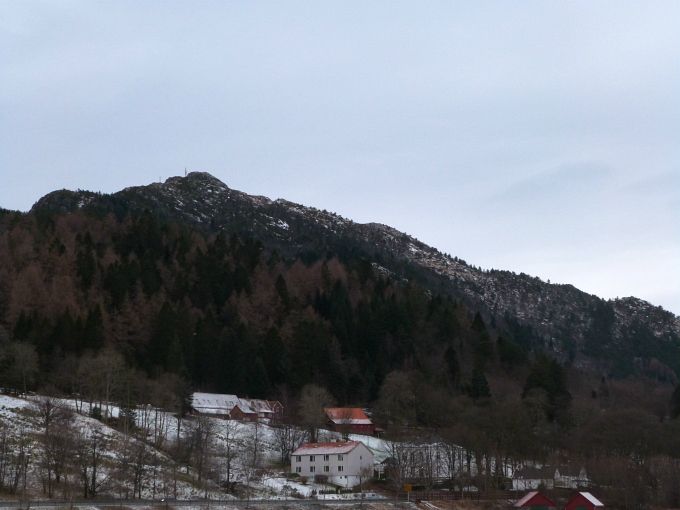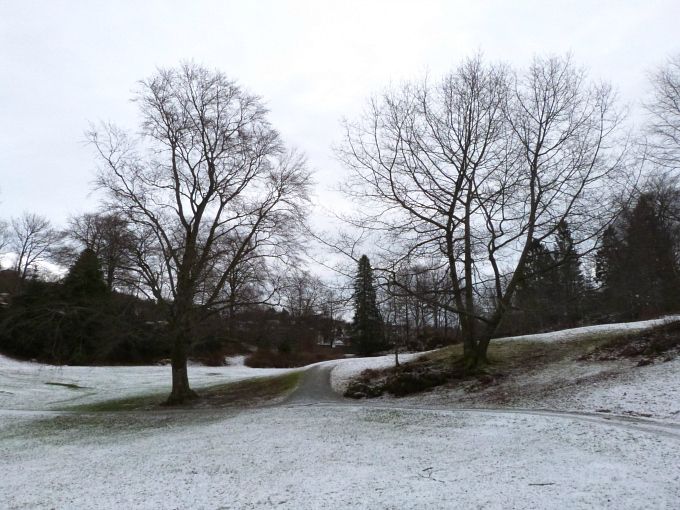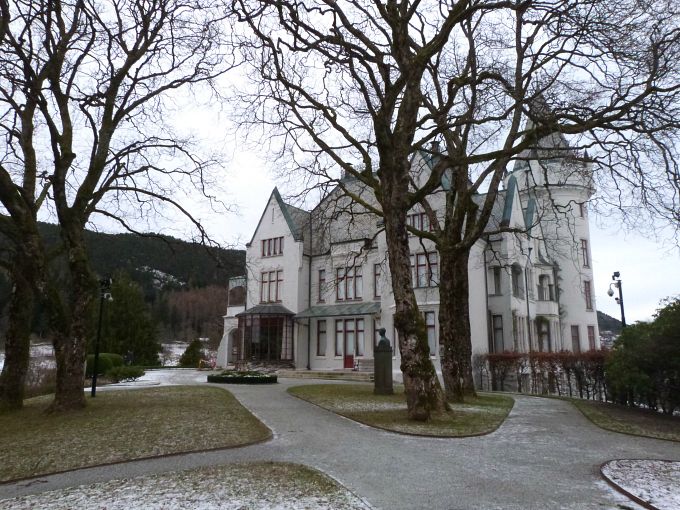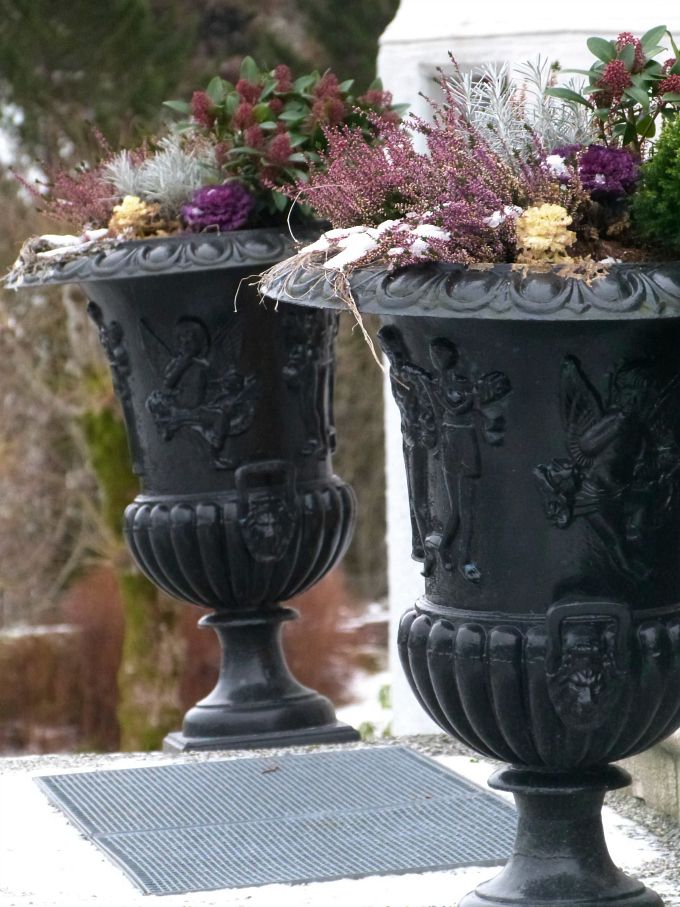 I hope you're enjoying a good weekend!