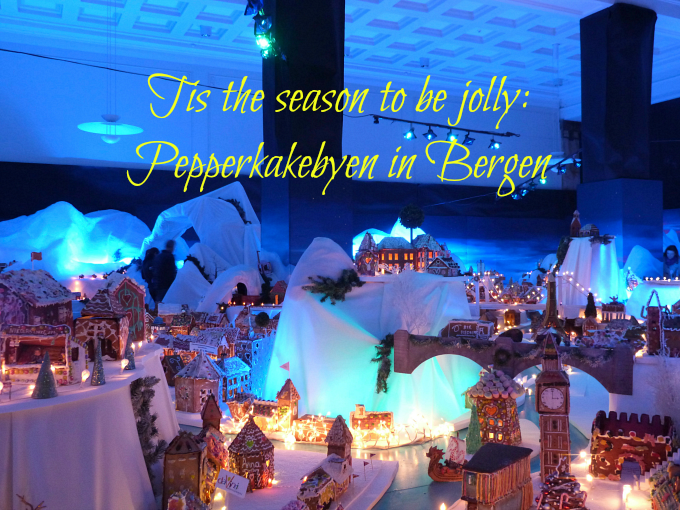 It's almost Christmas! Can you believe it? I know I can't! The last couple of days have been a whirlwind and I'm so glad to be spending the Holidays the Germany with my family, but Norway sure got me into the Holiday Spirit before. Not only did Bergen get some wonderful snow (no White Christmas for me in Germany, sadly), but the city is also home to the world's biggest Gingerbread Town – or Verden's største Pepperkakebyen, as the Norwegians would say.
The Pepperkakebyen is basically a big collection of Gingerbread Houses that are assembled to form a small city. The houses are brought by schools, kindergartens, clubs and other individuals and feature both fantasy creations and landmarks from the area around Bergen and other parts of Norway. And if you look really carefully, you might even find other familiar sights!
The most wonderful thing is almost not even the town, but the delicious Gingerbread Smell that envelops you as soon as you set foot into the Pepperkakebyen. I was tempted to nibble at the houses! It's a fun little attraction and I'm sure that kids would enjoy this particularly. I would definitely recommend visiting if you find yourself in the area during the holidays and have a knack for all things Christmas!
The Pepperkakebyen opens at the end of November and costs 70 NOK per person. You can find this year's town in the DNB bank near of the Fish Market and it will continue to stay open until the 31st of December. More information here.
Does your town have any fun Christmas Attractions?