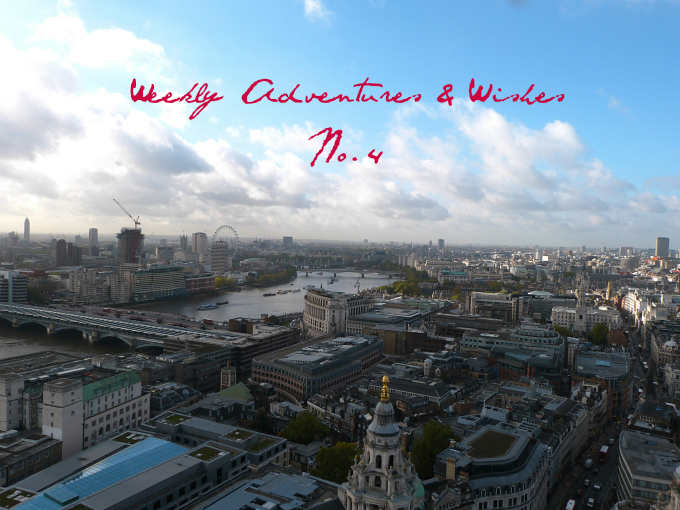 I know that I start all of my Weekly Wishes posts the same, but how is it Monday already? I had to pinch myself for a second, because lately time just seems to fly by! And sometimes, I wish I could slow it all down to play a bit of catch up. I was in London for a couple of more days, before I headed back to Norway where I was greeted not only by rain, but also by darkness. I knew that we would get significantly less sunlight here in the wintertime, but I had no idea just how early the sun would go down! I'm so busy with university that I barely have the opportunity to go outside anyway, so at least I'm not missing out on beautiful weather.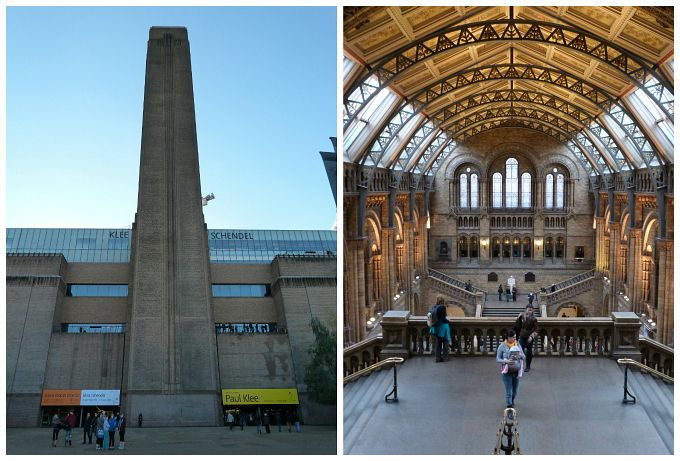 Being in London was exciting as always. This city has just so much to offer, that one – or even two visits – just aren't enough. I managed to hit up a couple of more places that I had really wanted to visit – the Tate Modern, the Museum of Natural History, Camden Market… - and in the end I really wasn't ready to say goodbye. My boyfriend will be joining me in Norway in less than a month, though, which was the only prospect that made me cheer up a bit. Unfortunately, this month will most likely also be the most stressful month of the year, but if I keep my eye on the prize (a month filled of travel excitement coming up), I should be able to stay sane.
Ever since I have returned from the UK, I have been hitting the books and now I finally have my study plan worked out. I have no idea how the heck I am going to accomplish all the academic goals I have set for myself - my mood swings between highly hopeful and deeply pessimistic – but I look at this as a "You have no choice"-scenario. Failure to comply with my goals is simply not an option. Now I just need to remind myself of this every single day…
My goal from last week was to re-charge my batteries before my return to Norway. While that may not have been the case when I stepped off the plane, the last couple of days – although having been filled with work – have definitely ignited my productivity levels. In the beginning, I seemed to face an overbearing workload, but I did some major organizational work that make it seem more bearable. On top of that, I have been really paying attention to my diet again (hello Green Smoothie!) and it definitely shows in my energy levels. Sometimes, I only realize how exhausted I have been, when I'm full of energy again!
I would say studying, but that wouldn't be very exciting, would it be? Therefore, my goal for this week is to find balance. I've frequently read this wish on other people's Weekly Wishes posts and I feel as if I just have to join in this week if I want to retain my spirits during this time. The fact is: I have to work a lot. And as much as I sometimes don't like it, I'm also a bit of a workaholic. I can never let work just be, unless there's really nothing else do anymore. And I don't think I need to mention that that's pretty much never the case.
Even if I have completed my study pensum for the day, there will be something else that I think I should do: It constantly occupies my mind and it leads to me thinking that I am never doing enough. I realize that there are times when this is quite a useful trait, but it affects my ability to enjoy my free-time and leisure activities. Reading a book just isn't as fun if you're feeling that you should really be doing something else right.
So, this week, I want to deliberately take out some time each day just for myself and not for studying, blogging, running errands or anything else of that sort. It doesn't have to be a lot (we need to stay realistic), but half an hour each day would be nice. I think that if I allow myself to take some time off, I might not feel as guilty and focusing on myself every once in a while will probably prove beneficial to my study efforts anyway.
What are your goals for this week?