One other college that we visited on our stay in Oxford was Madgalen College. It's one of the bigger colleges belonging to the University of Oxford and has the most amazing grounds imaginable. I envy the people who get to work/study in such a beautiful place! Originally built outside the city walls of Oxford it now lies in the middle of the city center as the town has expanded, but you would never know once you've stepped foot into the first courtyard.
Over time, Madgalen College has become a tourist destination in itself, but it's not nearly as crowded as Christ Church College. While Christ Church has a tendency to feel less like a university and more like a tourist attraction, Madgalen really conveys the feeling that there are actually people who work and live here.
What really sets this college apart from the others is its deer park. Yes, you read that right. Madgalen College has its own flock of deer that live on the college grounds and the stunning park they're living in is perfect for taking strolls and making you feel as if you're in the deepest countryside. It's a wonderfully relaxing place and coming from the stressful big city life in London it allowed nature-loving me to find a place to rest my head/heart again.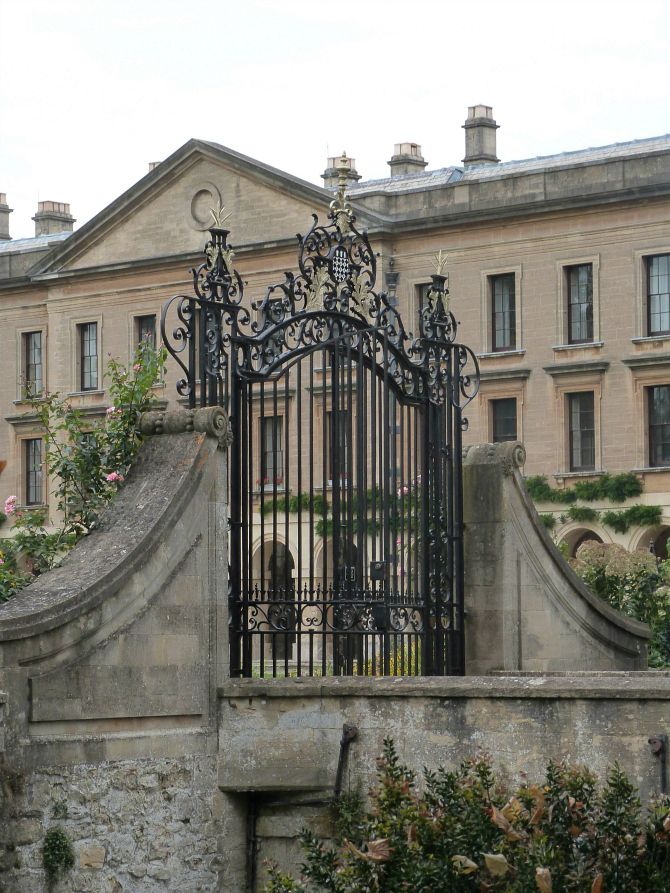 If you ever find yourself in Oxford (and you should), Madgalen College should definitely be on your list of places to visit. You can't see much from the outside, but the buildings are gorgeous and a walk through the park will get your mind off anything that may or may not be troubling you.