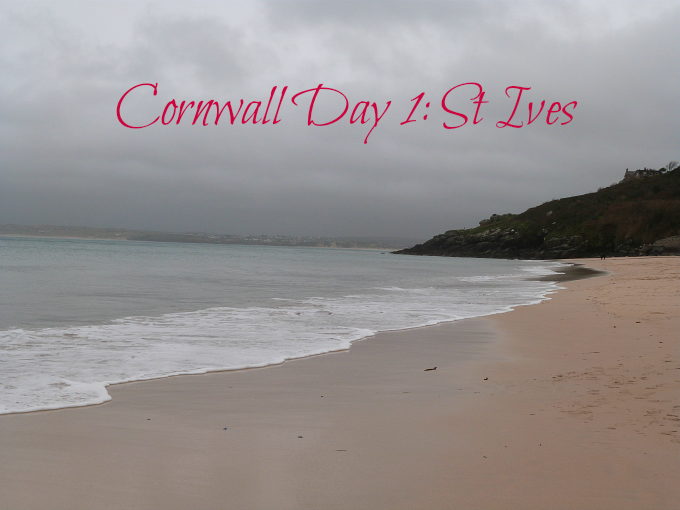 Last week, we packed our bags and hopped on a train in the early morning in London to spend a couple of days in Cornwall to celebrate our anniversary. Cornwall is the westernmost region of England and surrounded by sea on three sides and about six hours away from London, which makes it just accessible enough for a quick break, but still far enough to feel like you get to escape your everyday routine.
Six hours on a train aren't exactly my idea of fun, but when the sea and an seemingly endless long beach suddenly appeared to our right I immediately knew that it would be worth it. We got off the train in St. Ives, a beautiful small seaside town on the North Coast of Cornwall, and we looked at each other and just knew that we had to get to the beach at once.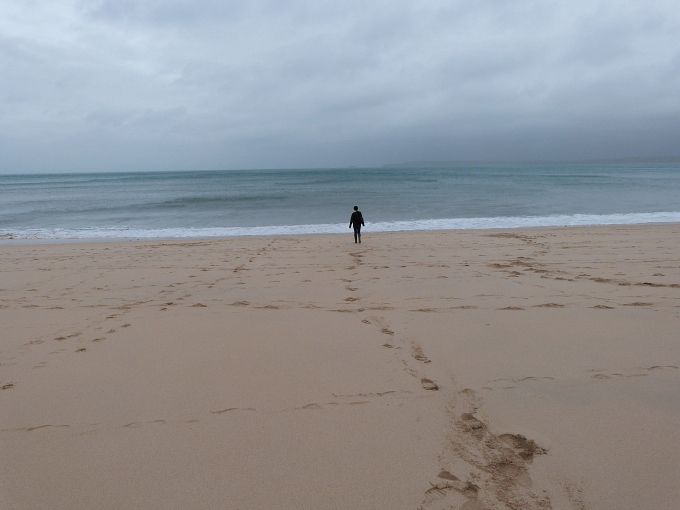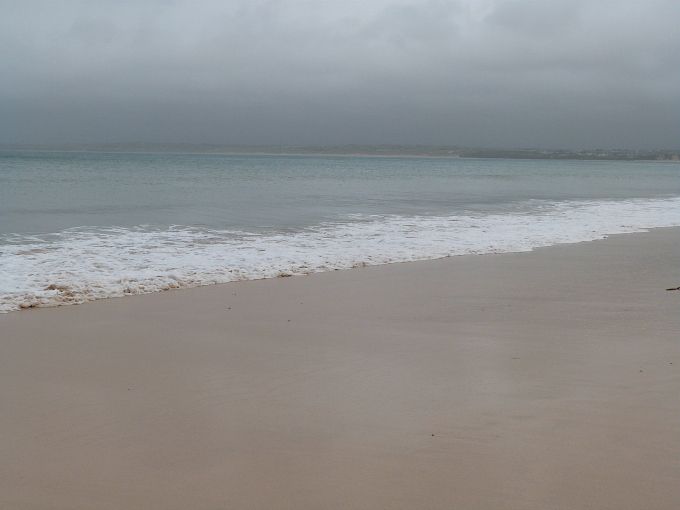 St. Ives is a pretty small town, but it has no less than four beautiful beaches that attract surfers, walkers and silly girls in Hunter boots that love to run into the waves.
We visited during Low Tide which probably contributed to the beaches being so incredibly wide. We managed to tear ourselves away from the beach and headed to the harbor promenade: We visited Cornwall during off-season, so the town was as lively as it would be during the summer time, but there were still a lot of seafood restaurants, pasty shops and tourists mingling on the street.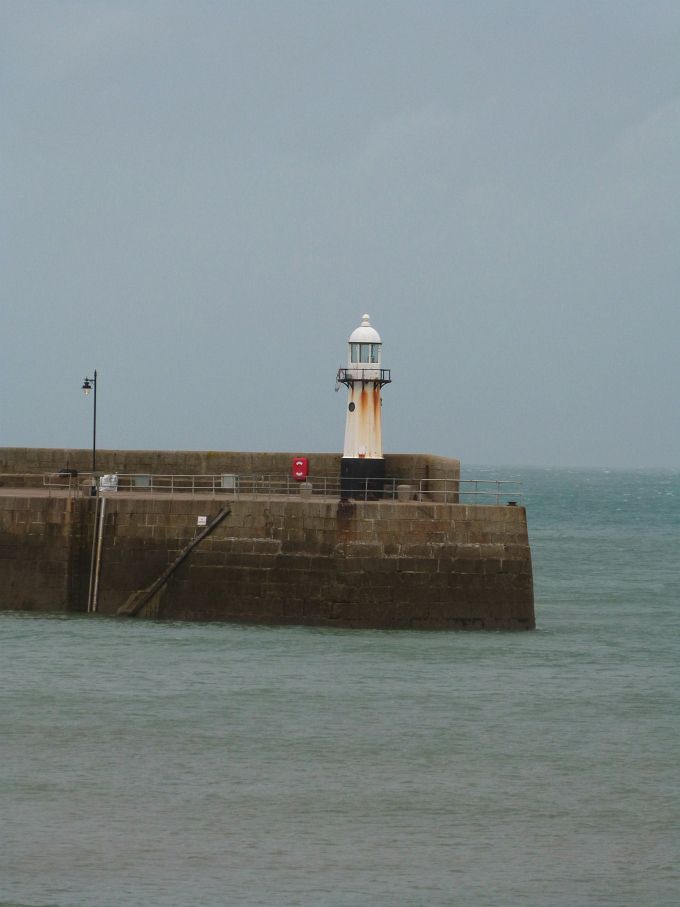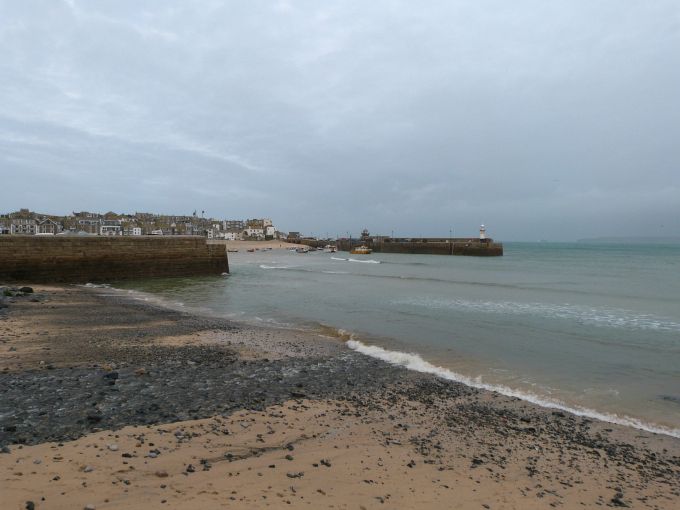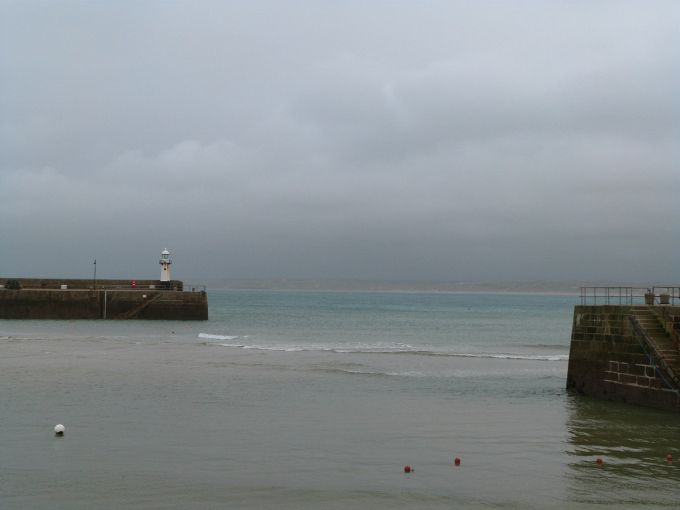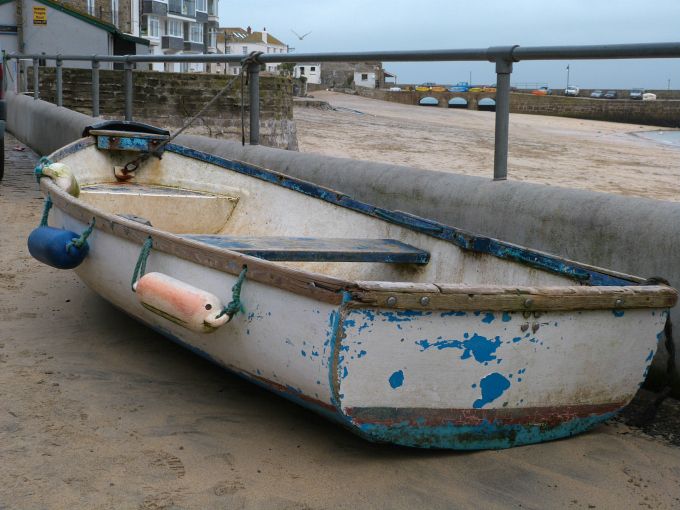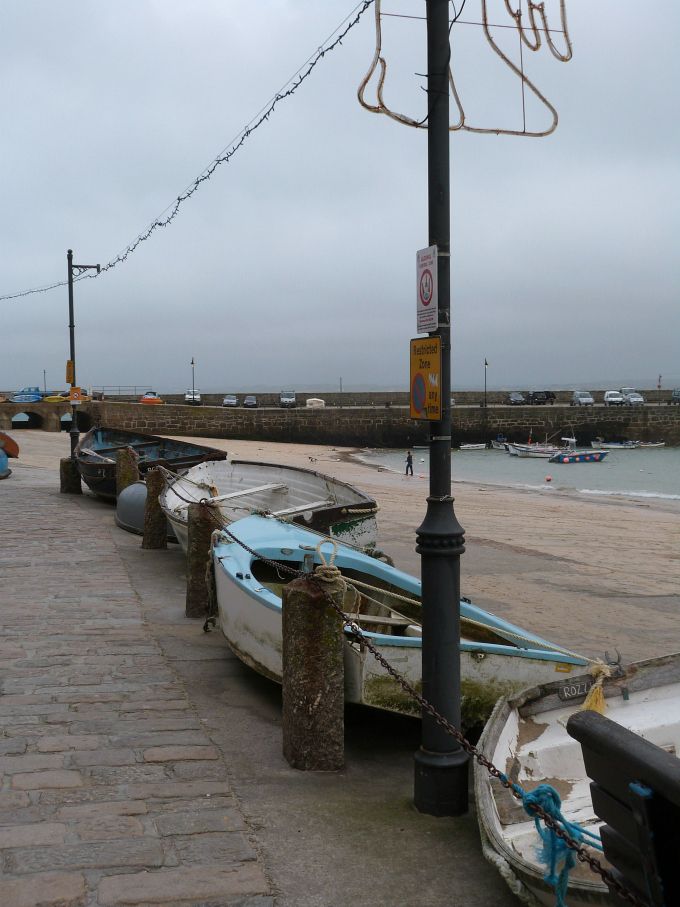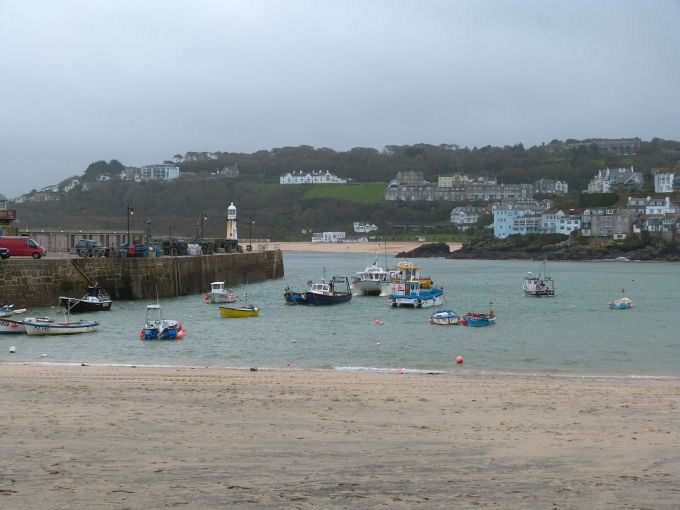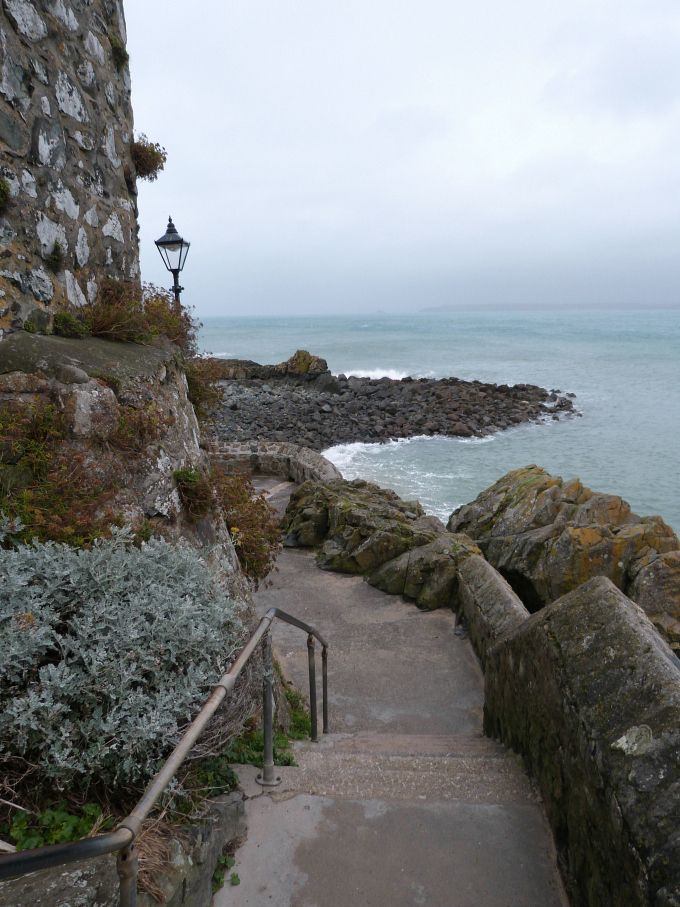 We found a little coastal path…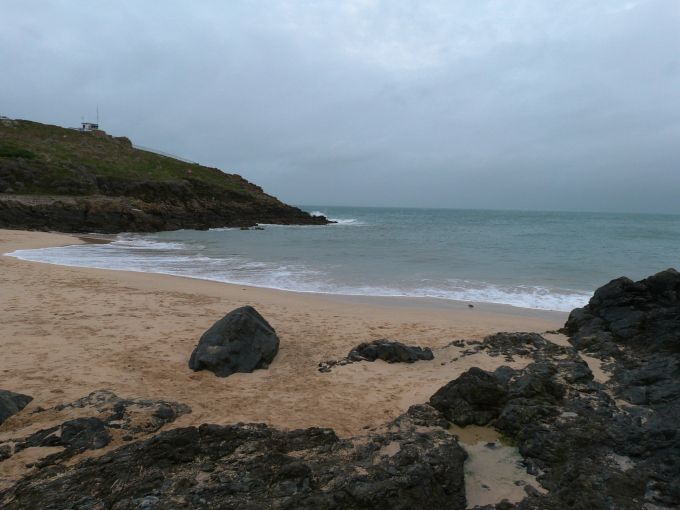 …that led us to another pretty beach.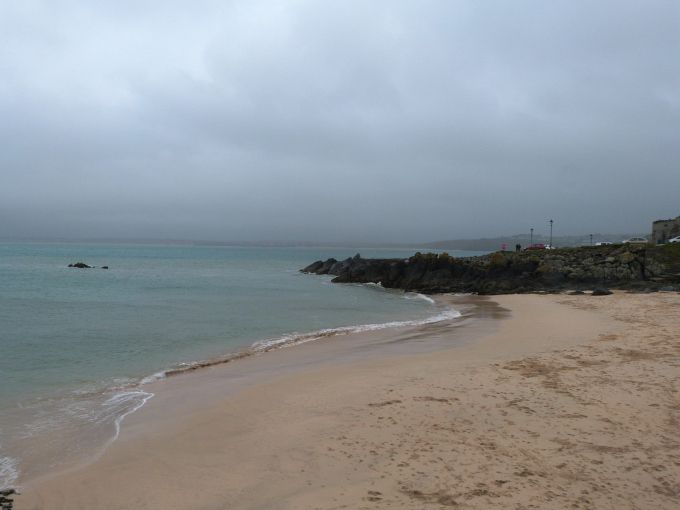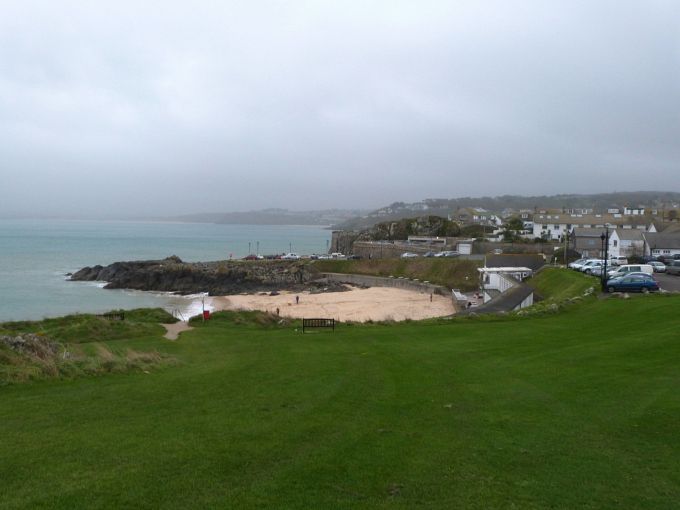 Trust a girl living in Norway to find the next hill to climb. The wind was going strong and more than once did I start to worry that I might just be blown away, but the views were well worth it.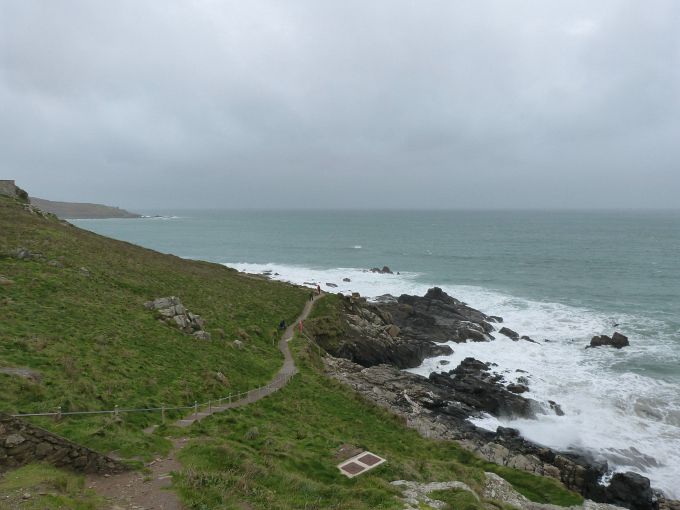 We continued on the path and I constantly felt in awe of the beauty of the sea. The coast in Cornwall is very different from the coast of Bergen in Norway. While Bergen is guarded against the rough forces of the Atlantic by a group of archipelagos, the Cornish coast has been exposed to the waves and over eons of years, the water has created fascinating formations in the rocks adorning the coast.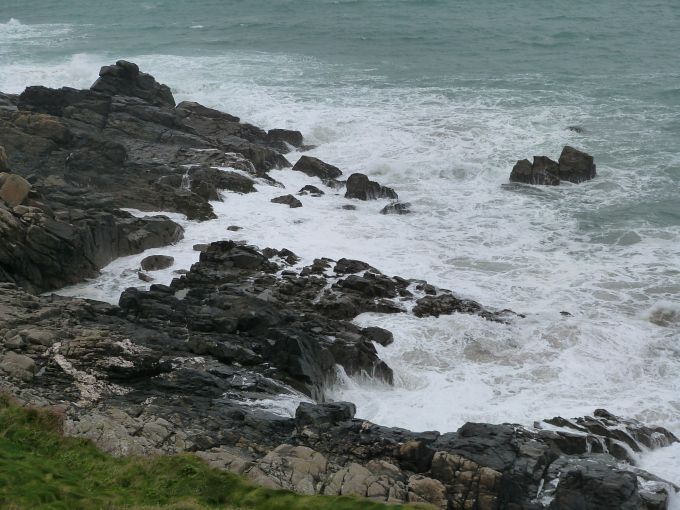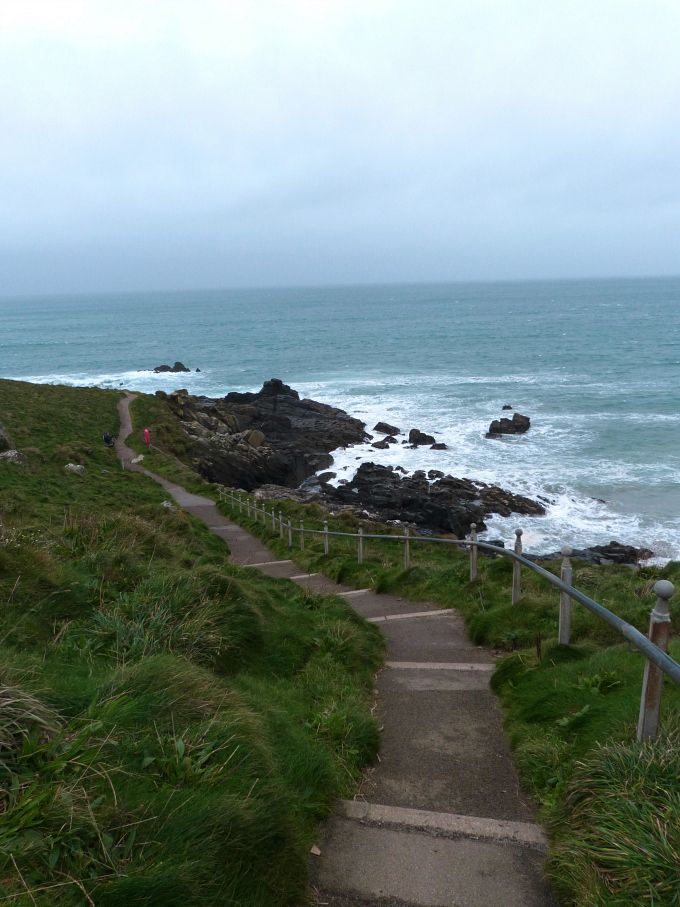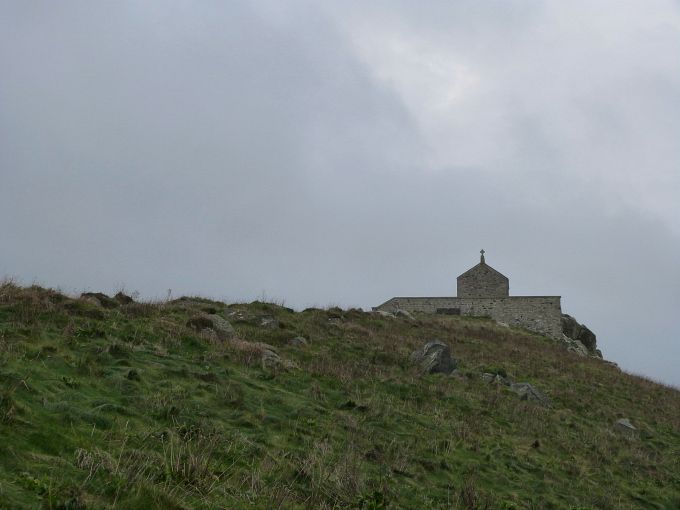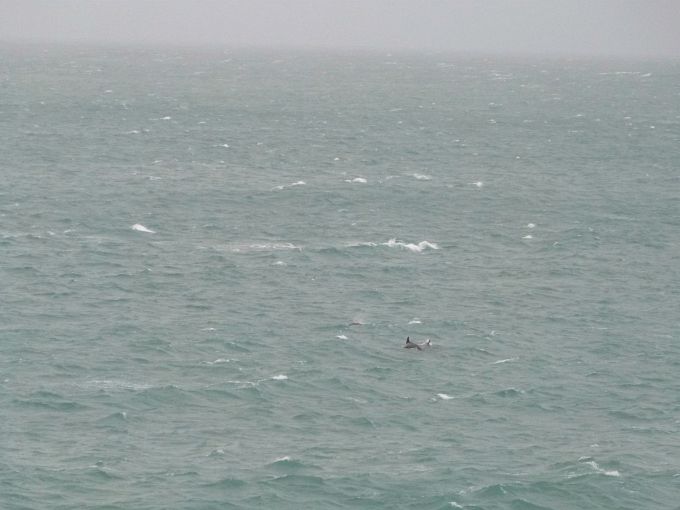 On our way along the path we met an old men with his binoculars who was on the lookout for dolphins along the coast. I had read about this before coming to Cornwall, but didn't expect a sighting, so I was super exciting when my boyfriend suddenly spotted four of them just off the coast. It was the first time for both of us to see dolphins – who would have thought that that would happen in Cornwall of all places! It definitely was the highlight of our day.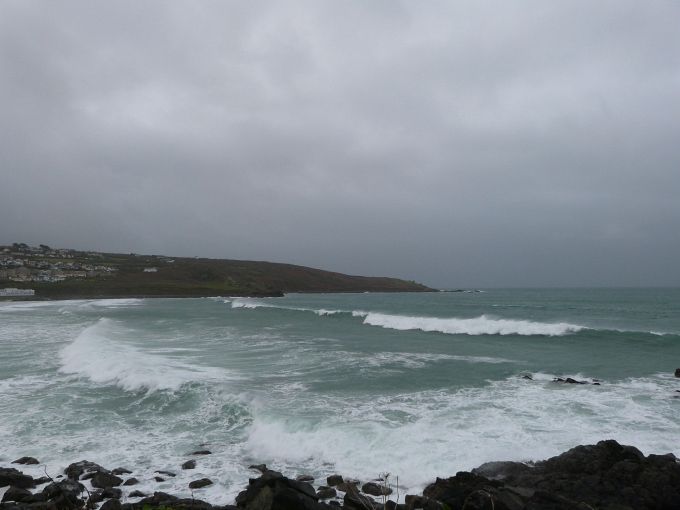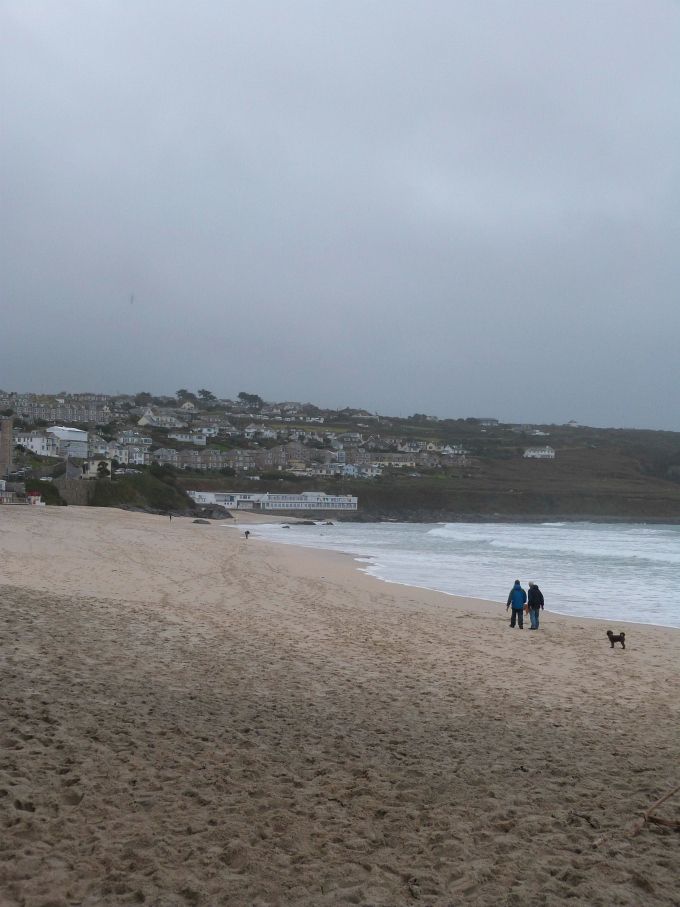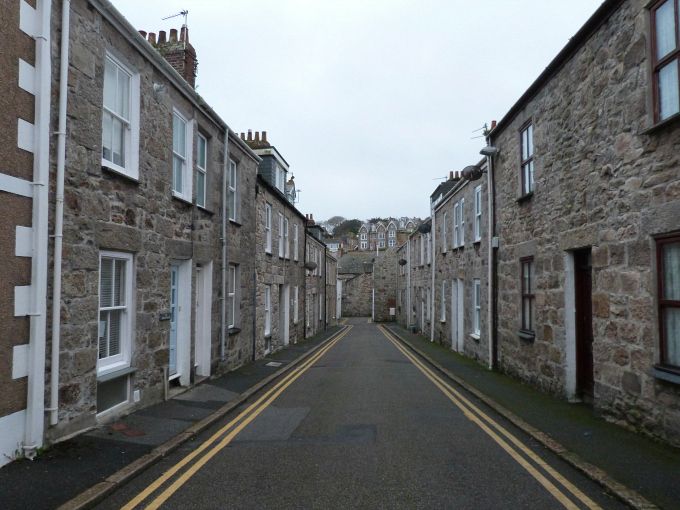 When the sun went down, we made our way to our B&B excited for the things that were yet to come – but Cornwall had already found its way into our hearts.