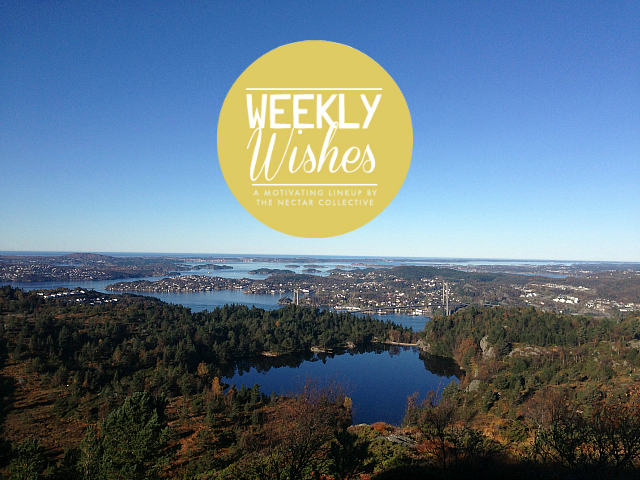 From now on, I will be doing my Weekly Wishes posts in a slightly different setup: Instead of making goals for the upcoming week and discussing whether or not I have achieved the last ones, I will fill you in on what has been going on in my life in the previous week. I will still be making wishes for the next week, but I will do so in conjunction with my weekly roundup. I don't like it when things get stagnant, so I wanted to change things up and also find a way to share more about my life outside of traveling with you all.

The last week was – for lack of a better word – incredible. It was the best week I had in Norway alone so far and I feel like I have finally arrived: Not just physically, but also mentally. I will write about this some other time in depth, but starting to accept your host country as your new sort of permanent home really changes things. But it certainly helped that this week was also packed with great activities and companionship with other people.
On Wednesday, I went to a free student concert by the Bergen Philharmonic. We had great seats – you don't want to know how expensive seats of this category would be in Germany – and it was so fun to start exploring the cultural life of the city. I really like classical music and enjoy going to the Opera and to do so for free was a pretty awesome thing. The orchestra played to modern American pieces: Pacific 231 by Arthur Honegger and The Age of Anxiety by Leonard Bernstein. I particularly enjoyed the first piece (it emulates the sound of a train journey), but the second piece was great as well.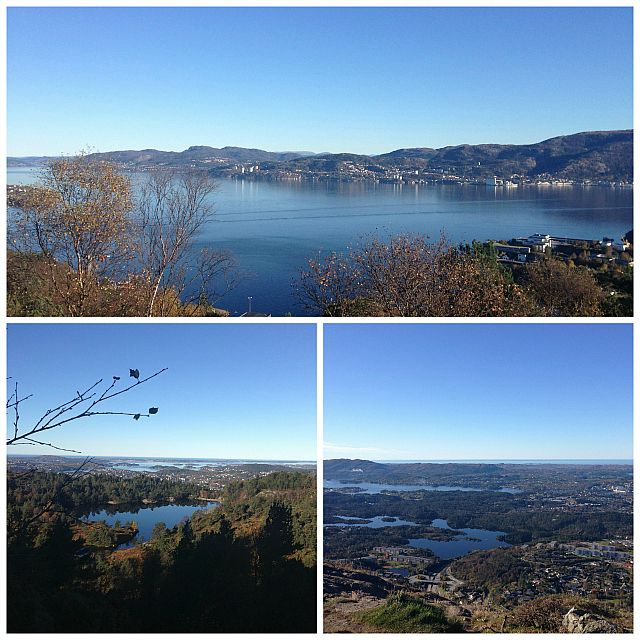 On Thursday, we headed out into the night in the hopes of catching a glimpse of the Northern Lights. Bergen doesn't really lie in the Northern Lights zone, but sometimes if there's a particularly high level of activity, we're lucky enough to see it. Emphasis on sometimes, because we weren't lucky, but let's keep our fingers crossed for next time.
Friday was spent out and about, Saturday was spent regaining energy and on Sunday we hiked the Lynderhorn, one of the countless seven mountains surrounding Bergen. Located right next to the sea, we had a beautiful view over the islands that separate Bergen from the open ocean. The weather has been stunning for the last couple of days and since sunshine is allegedly such a rare thing here in the fall, that every Norwegian seemed to take advantage of it. Even small children and tiny dogs climbed up the rocks!
Bergen is an incredibly beautiful place if the sun is out for once and every time I'm exploring the nature here, I realize just how incredible the landscape is and I can't help, but feel blessed to live in this country.
I did an okay job on my goals from last week – do lots of school work – and even though I could probably have done more, I'm totally okay with it because it was such a good week.
The weather is here to stay a bit longer, so I definitely want to go hiking again this week. I haven't climbed all of the 7 mountains surrounding Bergen yet, but I would like to do some more work towards this goal this week.
Apart from that, I really need to start writing an essay for one of my classes and even though it shouldn't be the hardest thing I have ever written, I want to take some time and not just do it in the very last possible moment.
But my big goal for the upcoming week is blogging related: I have been working on a new design for my page and I while I'm not sure if I will complete it this week, I want to do some more work so I can launch it some time next week. I've decided on a color palette and have some concrete ideas of what I want to do, but I want to absolutely love my design and that means that I need to pour some labor of love into this project.
What are your goals?