I just returned from a great week in London and my mind is still trying to process all the impressions this city has made on me and all that has happened. I can't wait to share my experiences with you all over the next couple of days, but today I wanted to start out with a late 'Photo of the Week' feature. It was once again very hard to narrow down my favorite photographs, but I hope that these will give you a better insight into how I experienced London.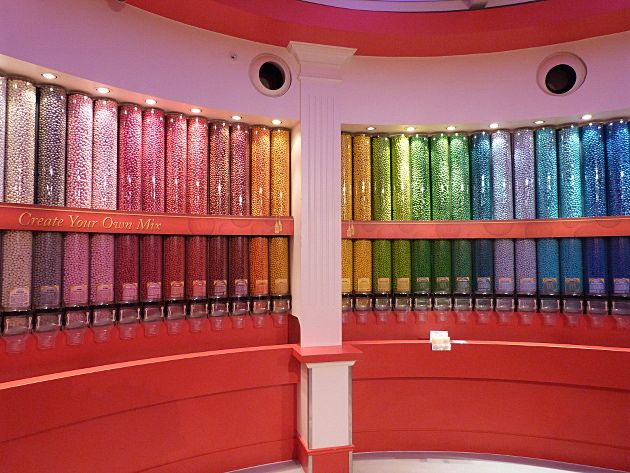 On my first day, I randomly passed the M&M Store at Leicester Square near of Picadilly Circus, a candy-lovers dream. They sell all sorts of M&M merchandise from clothes to stuffed animals M&Ms, but their greatest feature was this colorful rainbow wall of 'Create your own Mix' M&Ms.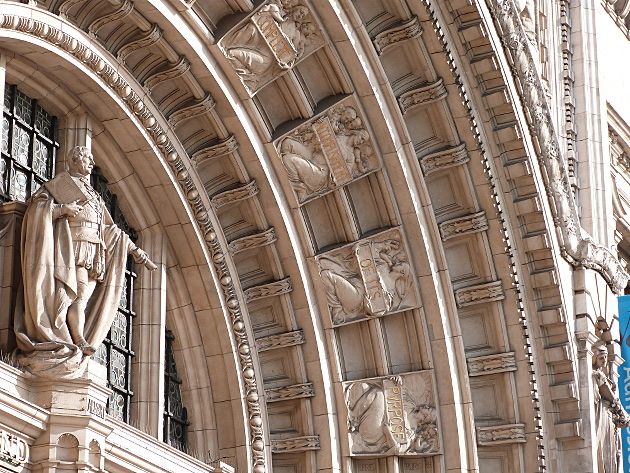 This is the entrance to the Victoria & Albert Museum in Kensington, West London just south of Hyde Park. It's devoted to Decorative Arts from all over the world and my new favorite museum.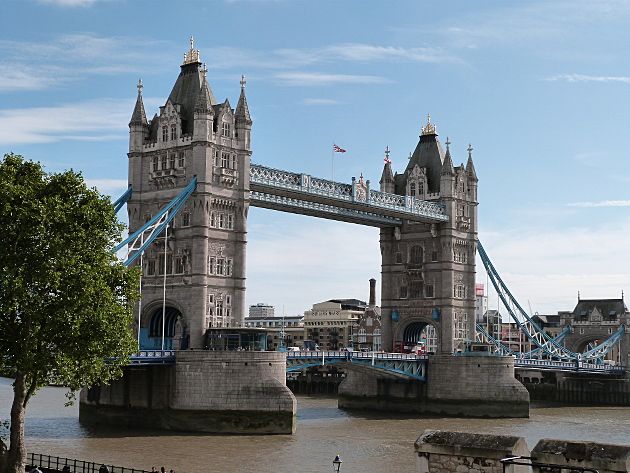 You didn't think I wasn't going to show at least one typical cliché London picture, did you? ;)
This is my favorite building of all of London by far! Maybe it's the Law Student in me because this building houses the Royal Courts of Justice, but this makes me a bit jealous that I'm not studying in the UK and can aspire to one day work in this building.
We escaped the city for a day and went to Oxford, the beautiful university town northwest of London. This picture was taken at Madgalen College and I love the dreamy feeling it conjures in me.
As always: Which photograph is your favorite?