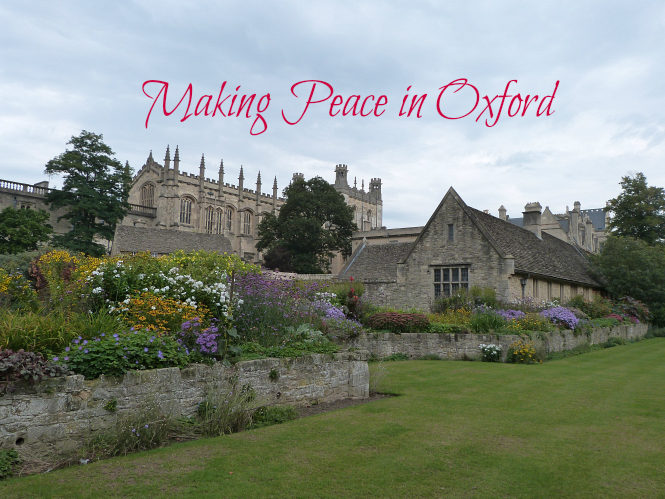 When I was eighteen I had a vision of how I wanted my life to be in the future. I had dreams and plans and I was convinced that things had to turn out the way I wanted them to if I was to ever live a life that I could be proud of. I didn't give myself other options, I just needed my dreams to happen. And one of those dreams was to attend the University of Oxford. It was my goal through my last years of High School, the thing I was living for. And when I realized it wasn't going to happen, my whole world came crushing down.
How do you move on when everything that used to be important to you is suddenly gone? What do you do when you feel as if you have lost your purpose in life?
The answer is, you don't. At least not for a while. For the first time in my life, I didn't really have a goal anymore and when people asked me what I was going to do in the coming fall, I just felt a huge void inside of me. But I still couldn't wait to graduate High School and just go on with my life to whatever it was I would go on to. I applied for a couple of law programs in Germany and then packed my bags to go to Paris again for the summer.
Halfway through my stay in France, I received an acceptance letter to the university in Germany that had been my secret favorite – I hadn't really allowed myself to envision where I would go in the coming October – and it was as if someone had taken a huge weight off my chest. I remember jumping around my room full of joy and I started to accept that things were going to be different than I had thought eight months earlier.
Now – two years later – I can safely say that there couldn't have been a better way for me. My life has turned out very differently than I could have imagined when I was still in High School, but I'm so glad that things happened the way they did. Not only did I find love, but I also found purpose again, though in a very different place. I have changed immensely ever since I started university – show me the person who hasn't – and I honestly believe that eighteen-year-old me would be proud if she could see what has become of her. Not because of things I have done or achieved, but simply because these last two years have made me happier than I ever was before.
When I visited my boyfriend in London last month, we took a day trip to Oxford. I was excited to go see this beautiful city again (I had been three times before), but there was a part in me that was worried about my reaction. Would a trip to Oxford make me sad or envious of a life that was never mine to begin with? But as soon as I stepped of the train – before I even boarded the train to be honest – I realized that if ever held a grudge before, it certainly was long gone. I'm more than okay with the way things have turned out. I believe things had to turn out this way and there is nothing in the world I would give to change things around. Maybe things do happen for a reason. And I was free to enjoy my day, without worries.
Our first stop of the day was Christ Church College. There isn't actually a 'University' of Oxford – the university consists of a large number of individual colleges that together form the 'University of Oxford'. These colleges have their own buildings, their own teaching and research staff and their own residences and while there are some activities university-life, the academic and social life mainly happens in these colleges.
Christ Church College is one of the biggest and certainly most famous of these colleges. Notable alumni are figures such a Lewis Carroll (the writer of Alice in Wonderland), John Locke (a founding figure of Liberalism) and thirteen British Prime Ministers. The architecture of the college is beautifully astounding and at times feels almost to grand to be a university. What the college is easily most famous for, though, is as an inspiration and occasional filming background of the Harry Potter Movies. You may recognize some of these places…
The grand Dining Hall of Christ Church College was the inspiration for the Great Hall in Hogwarts and while the movies weren't actually filmed in there (the Great Hall is obviously much bigger), some scenes were shot on location in the courtyards.
After Christ Church College, we headed to Madgalen College, but this place was so gorgeous that it deserves its own post...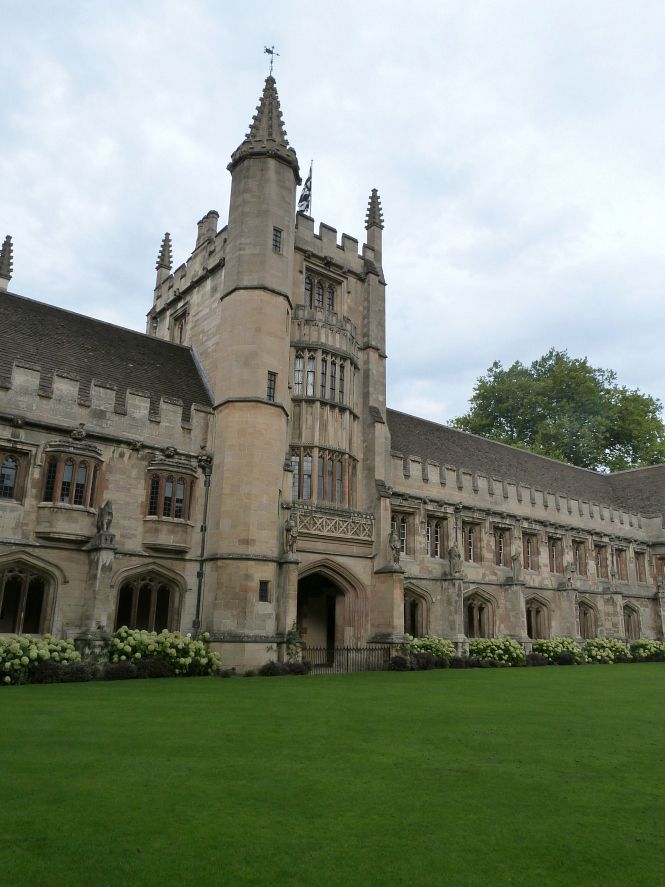 … and then we were off to explore the rest of Oxford. Oxford is a really beautiful, charming town full of history. I couldn't help, but feel inspired walking down the roads! No matter where you look, you're bound to see something beautiful. It's only an hour away from London by train and as such makes for a great day trip option.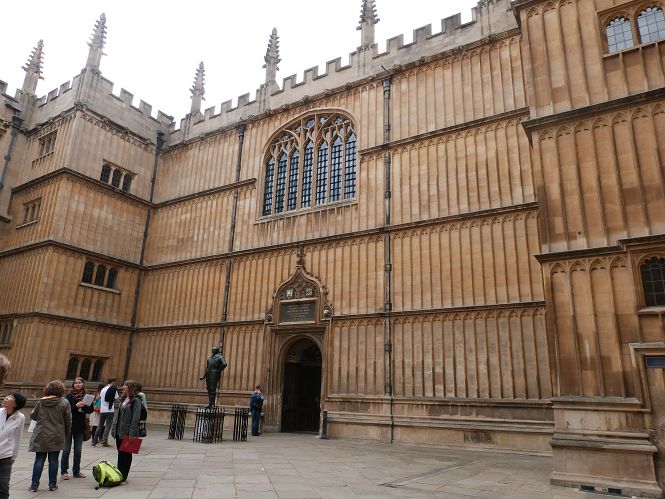 This is the courtyard of the Bodleian Library. It's one of the oldest libraries in the world and the second biggest in the UK (the British Library in London is the biggest) and – at least from the outside – probably the most charming university library I have ever seen.
The Radcliffe Camera pictured above is certainly the most iconic of all buildings in Oxford. It's part of the library and you can only enter if you're a student of the university, but I cannot imagine a more magic place to get all your reading assignments done.
I am really glad that I went back to Oxford and I am sure that this place will hold a special place in my heart forever.
Has your life turned out the way you thought it would when you were younger?