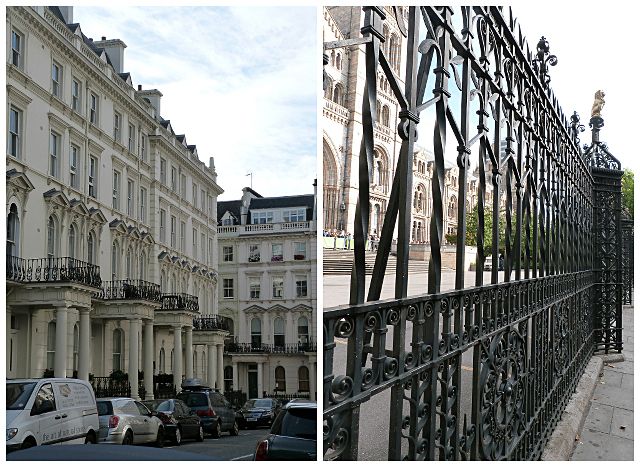 My second day in London started with a short trip to Kensington and the Victoria & Albert Museum while my boyfriend had to go to class. Kensington is definitely one of the posher quarters of town and that was reflected in all I saw: The streets were both cleaner and emptier than in other parts of London, the facades of the building were immaculate and there was many a fancy car parked in front of the houses. On my I passed embassies, the Baden-Powell House – build in honor of the founder of the Scouting Movement, Lord Baden-Powell – and the Natural History Museum.
I had no expectations prior to visiting the Victoria & Albert Museum. All I knew was that it was a museum on decorative arts and that it had a sartorial section that made Fashion Lovers swoon. But as soon as I entered the building I was in love. The V&A is quite possibly the most interesting and most impressive museum that I have ever visited. The Louvre has nothing on it! The collection is culturally and historically diverse, the exhibitions are compelling and I wish I had had more time to explore. I only managed to see the Asian section, one room of the European collection and – who is surprised – part of the fashion exhibition, but vowed to return next time I am in London.
The first room I took a look at was The Paul and Jill Ruddock Gallery. Showcasing Renaissance art works, it takes you away to a world many centuries ago. Words cannot describe how I felt when I entered this room: It was as if I was spirited away to a serene universe of calmness. It is obvious that a lot of work has gone into this museum: No object has been placed by chance, but to form a cohesive construction that not only exhibits individual art pieces, but represents one itself.
The Asian Collection was particularly interesting to me, because as beautiful as Greek statues and Renaissance churches are, I have seen so many of them in the last three to four years to last a lifetime. Asian Art on the other hand offers a whole new array of creations to discover. On the ground floor, you find the Fashion Collection of the V&A as well – if you're interested in fashion as an art and how it has evolved over the years and particularly in the 20th century, then you don't want to miss this.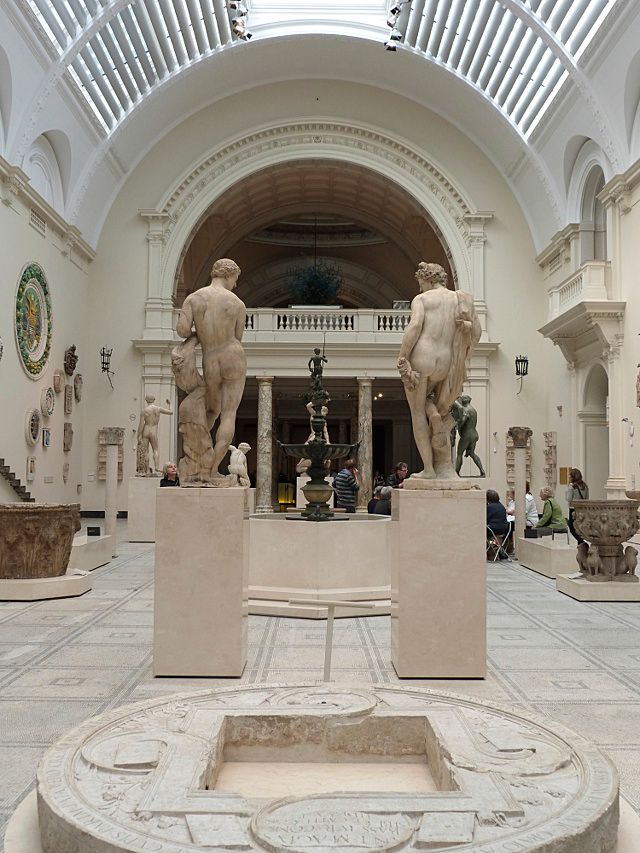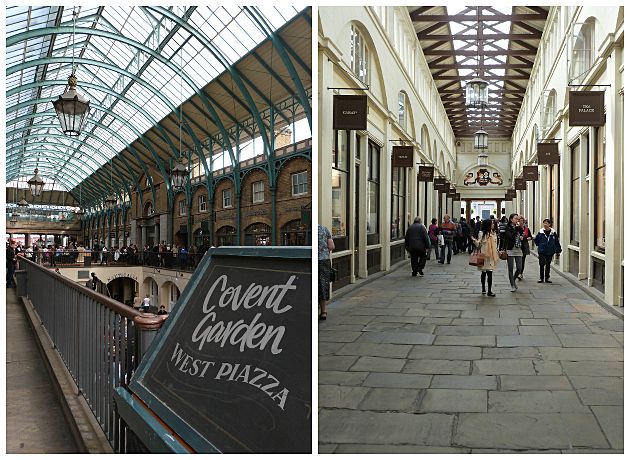 After the V&A I headed towards the east to Covent Garden Market. Covent Garden is probably my favorite quarter of London, stuffed with shops and restaurants and Covent Garden Market is its beating heart. The building reminded me a lot of market buildings in Southern Europe and now houses boutiques and restaurants of all sorts. Some belong to chains (Ladurée, Chanel Beauty, Lush, Ben's Cookies, Shake Shack…) while others are independent. Over all, Covent Garden Market has a bit of a fancy feel, but in a relaxed and casual atmosphere – exactly my cup of tea!
Outside of the Market building I found a proper food market selling all sorts of street food. There were pretty cupcakes, sumptuous looking hotdogs and burgers, artisan breads and so much more – once again I could have eaten everything! I picked up two little cakes, but the next time (you bet there will be a next time!) I definitely check out some of the savory options as well. Markets like these are heaven for all foodies. If you're interested in this 'Real Food Market' (that's really how it's called!), then you can find it on Thursdays on the East Piazza.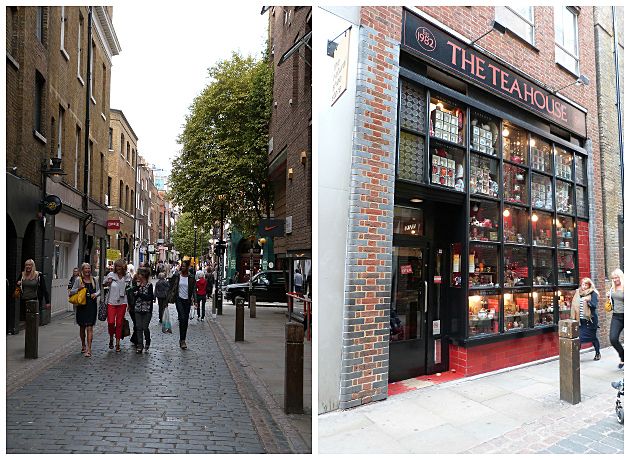 #
Can you believe that this was only the first part of my second day in London? One thing I love about traveling is the level of activity it inspires in me: Looking back now, I have no idea how I did so much, but if I'm somewhere for a limited amount of time, I want to make sure to use it to the max.
Can you guess what I did next?