On of the first things I learned in London was that it takes much longer to get from one point to another than you would expect when you look at a map. Even though I had spent so much time in Paris before living in smaller scale towns for the past two years had sort of changed my perception of distance. And that became blatantly obvious to me when I was rushing over Leicester Square to meet my boyfriend at Westminster Abbey five minutes later and realized that there was no way on earth that I would make it on time. But let's start at the beginning.
We headed to Piccadilly Circus in the morning and then continued along Regent Street checking out the shops. It was so nice to be in a big city again and two have a full array of shopping possibilities again! My boyfriend had to leave for a class for a bit and continued to walk through Soho, where I eventually stumbled upon this…
A M&M Store. Yes, you heard right. A store full of M&Ms and all sorts of related Merchandise. I didn't even know this was a thing before I randomly passed it by at Leicester Square! Now, I was never really an M&Ms eater, so it wasn't like I found long lost Eldorado of my childhood there, but I was still drawn in by the bright colors.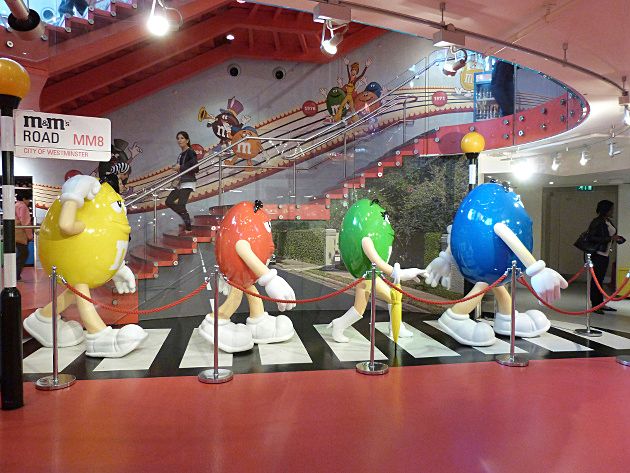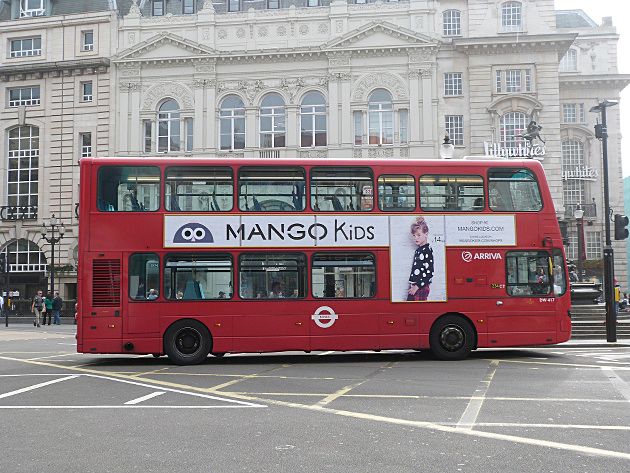 I kept on walking through the area and also found a Whole Foods, which promptly made me want to jump with excitement. You know you're a foodie when beautiful grocery stores (almost) make you giddier than passing by a Burberry store. I could have bought the whole store! Eventually, it was time to meet Samuel again, though, and with fifteen minutes left to get from Oxford Circus to Westminster Abbey, I thought I would make it without any problems. I figured that it was not going to happen once I made it to Trafalgar Square – twenty minutes later. Lesson learned: Always calculate at least half and hour to go somewhere in London. And that's when it's roughly in the same part of town.
There was a long queue at Westminster Abbey, but it moved quickly and we didn't have to wait too long. There were two separate queues, depending on if you wanted to pay with card or cash, so pay attention where you line up if you're tied to a certain payment method. The entry fee was very high (15 Pounds for Students, 18 Pounds Regular), but it's the Abbey's main source of revenue – it doesn't receive any money from the state – so I suppose it makes sense.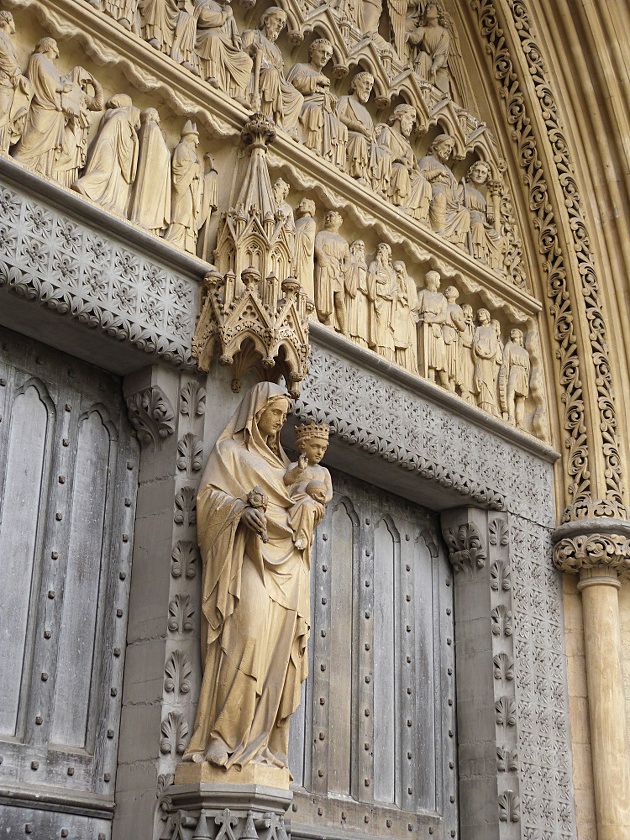 As always, you weren't allowed to take photos inside, but be assured that it was an impressive building from the inside as well. I visited many, many years ago with my parents and the main thing I took away from it was thinking of it as one large graveyard. And I still stand behind that: While you walk through the Abbey you pass countless graves and memorials of people who have been more or less important for Great Britain's history. From Isaac Newton and Charles Darwin, Elizabeth I. and many other British monarchs to Charles Dickens and Thomas Hardy, it feels like everybody who has in some way contributed to Britain's cultural and historical heritage is either buried or commemorated here.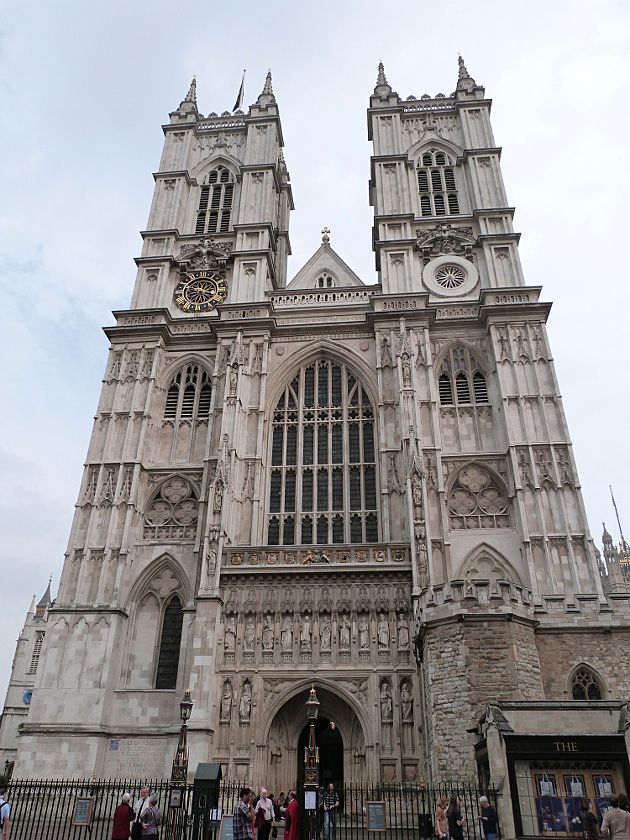 After our visit to Westminster Abbey, we walked on to Buckingham Palace and sat down in St. James Park where I marveled at the adorable squirrels that were racing around everywhere. Buckingham Palace is not the most impressive palace I have seen, but I love that
beautiful parks, that make it possible to at least enjoy some nature in the city, surround it.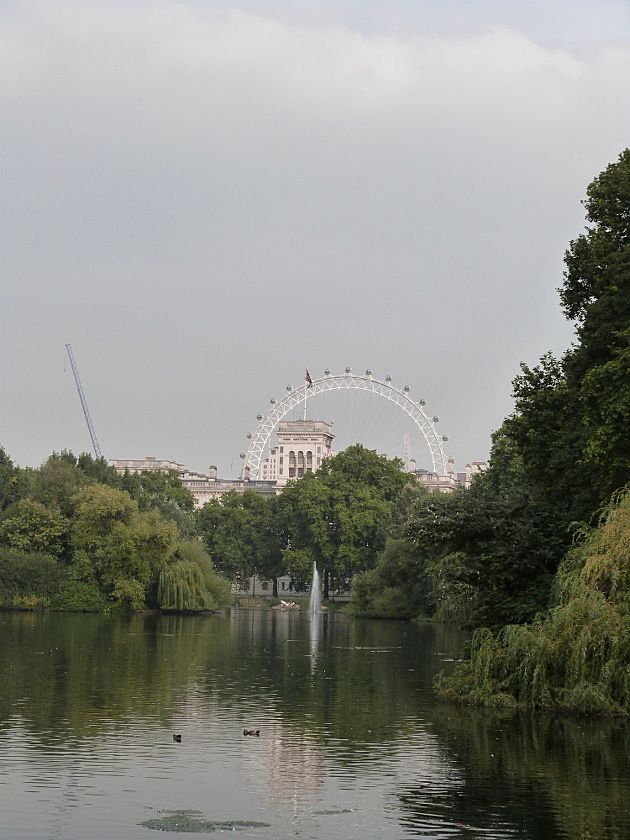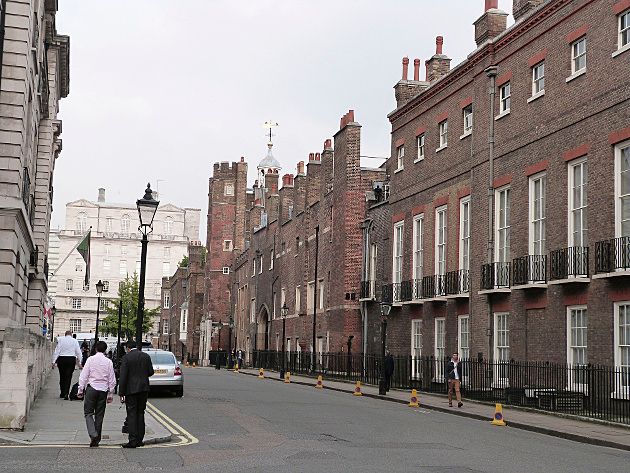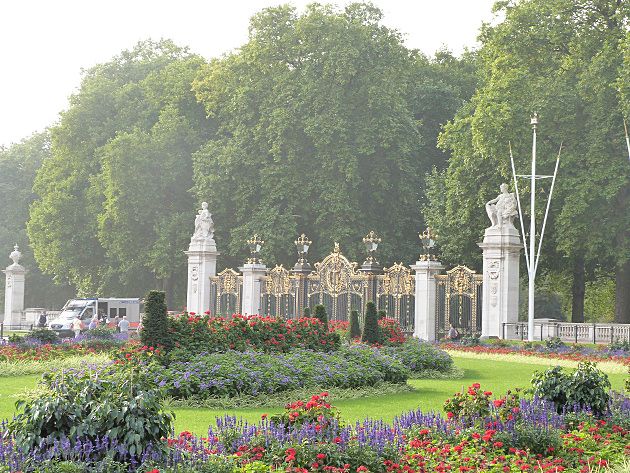 We decided to take a little stroll through Greene Park as well to head towards Kensington and pay a visit to Harrods. Harrods is the craziest store I've ever been to. I don't really remember Bergdorf Goodman and all the other big department stores in New York, but I can't imagine them being any crazier. I was in awe the entire we were in that store. My favorite part was obviously the food department – I wanted to eat all of the pastries – but I can never resist a great accessories department either. I was pointing out handbags that I loved to my boyfriend the entire time!
However, it wasn't just the outrageous selection of luxury goods that nobody really needs (well, I did like the diamonds…) – the interior was completely decadent and over-the-top as well. But it was done in a beautiful way and I found that it fitted the image of the store perfectly. I took one single picture with my phone of the famous Egyptian escalators, but for the most part I was too much in awe to pay any attention to photography.