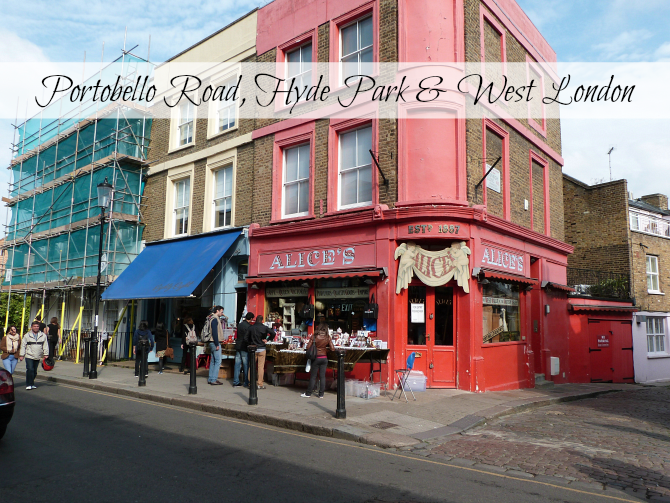 I can't believe I'm still posting about London… I'm actually going back again next week, so it's going to feel as if no time has passed at all. At least not on the blog! But that's okay, because I really wholeheartedly enjoy writing about this city. I think it has stolen my heart!
My last day in London was mostly spent walking. We took the bus to Notting Hill, explored Portobello Road and then just kept on moving until we eventually – many hours later had reached Covent Garden. Notting Hill didn't always used to be part of the fashionable crowd, but for the last couple of decades it has definitely become one of THE places to be (or live) in London – at least as far as I can judge with my non-Londoner eyes. And as such, a stop in Notting Hill is one of those things that you (apparently) just have to do when you visit London.
The most famous part of Notting Hill is definitely Portobello Road or, more specifically, Portobello Road Market. One street with vendors selling Antiques, Vintage Clothing & Jewelry and many other things that you never knew you needed. It's hugely popular and has a bit of a reputation as the place to go on the shopping hunt. But you know what? I didn't really like it.
I know I tend to be very enthusiastic about things on the blog and that's because I genuinely feel very excited about most of the things that I do, but Portobello Road Market just didn't make the cut. Maybe I went on the wrong day. Maybe I just dislike shopping. But the market just really didn't strike me as special. Occasionally there would be something that I thought was pretty, but nothing caught my eye enough to even contemplate buying it.
I think people with a different personal style will probably have more luck, but for me it was pretty disappointing. I am set on going to Camden Market next time I'm in London, though, and have heard a lot of great things about it from some of my readers (thanks for the recommendation!) and maybe that will be a more gratifying experience.
Notting Hill itself is a really nice neighborhood, though. I can really see why people would want to live here. Many parts of London can be very hectic, very crowded and very loud, but Notting Hill is different. Once you have left Portobello Road, the streets are quiet and you really have the ability to catch your breath. The buildings are beautiful (and fancy), there's a surprising amount of greenery and you think to yourself:
Yeah, I could live like this.
We made our way to Hyde Park, the green heart of London. In my opinion, every proper big city needs to have a great park. I'm lucky enough to live in an outdoor paradise here in Bergen, so it's not really an requirement in Norway, but if I were to live in London, I probably would go crazy if there weren't places like Hyde Park. Hype Park is giant – people go for runs (and sometimes rides), parents take their kids to the playground and couples go for a walk in the green. Yeah, I could live like this.
Doesn't this look like it wasn't taken out on the countryside?
Every time I see an old, thick tree I feel the need to go tree-hugging…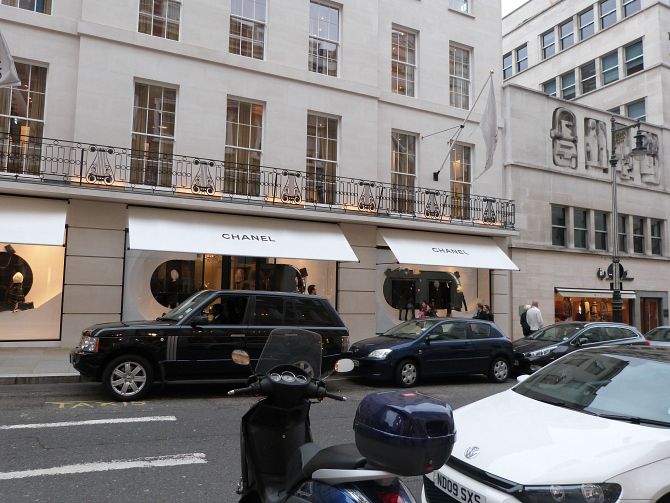 We popped into Selfridges and bought a decadently delicious Chocolate Éclair – but I ate it too fast to take a picture of it. Realizing that I hadn't yet been to the Horse Guards Parade, we chose to head there via New Bond Street before Dinner. We narrowly escaped suffocating from perfume in the only European Victoria's Secret store, I marveled at gorgeous show displays in the designer stores we passed.
I managed to snap one last picture of Big Ben, before my battery died. London was good to me. Can't wait to get back soon!