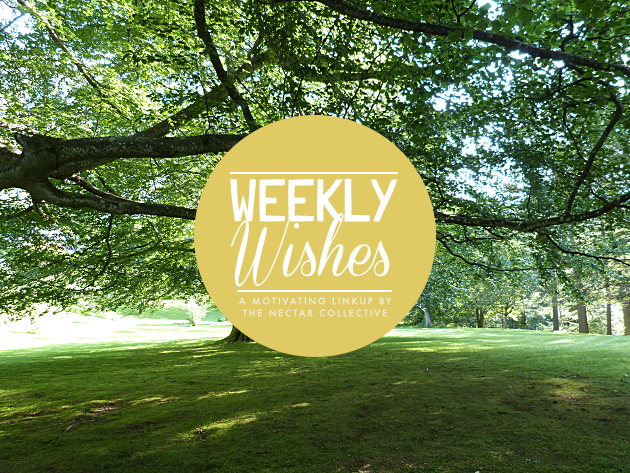 Happy Monday everybody!
It's been a while since my last Weekly Wishes post, but I'm ready and excited to get into the swing of things again. It's no secret that the last month has been a bit rough for me: I moved to a new country and adjusting to this new situation has been a lot more difficult that I had anticipated. But I can feel my spirits lifting again and I'm planning to make September an amazing month!
Therefore, my Weekly Wishes posts this month will reflect exactly that. This month, I want to challenge myself to be happy, content and grateful to live this life. And in order to achieve this, I know I will have to tackle some bigger issues, but I'm ready to do just that. The first thing that's on my list is easily the hardest:
Stop caring about what other people think of me.
I think this is huge. For as long as I can remember, I have worried about what other people think of me. It's gotten better over the years, so much better in fact that I thought I had this under control. But sometimes it's hard to do.
I know that I am the happiest when I'm just being myself. That's when I form the most valuable friendships, experience the greatest adventures and make the best memories. But once I start to worry about other people's thoughts, I put down my own well-being. I need to live my life for myself – not for anybody else. In the end, I am the one that has to be happy with the choices I make. If I choose to miss out on a party because reading a book or going hiking the next morning is a bigger priority for myself, than that shouldn't make me feel bad. If at all, it should make me feel empowered because I choose to take control of my own life.
But – of course – things are always easier said than done. I know, deep down in my heart, that it's okay for me to just be myself. But I also know that this will at times be hard to achieve. I will update you next week on my progress and do a lot of research this week to make this happen, but if you have any tips for me that would be greatly appreciated.
I hope you all with have a great month of September! What are your goals for this month?