There's only one thing I can think of right now: Pain. My whole body hurts and I can barely walk five steps without wanting to sit/lie down. Yesterday, I went to the Hardangervidda and hiked to Trolltunga with some friends, a hike that I can only describe as my biggest physical accomplishment to date.
I'll be recapping this date in detail soon enough, but for now I thought I'd leave you with some first impressions. I still can't believe I've done this (it's 22km of difficult terrain and I felt like dying crying more than once, but in the end I've made it and this is probably going to make the list of 2013 – once I get my brain back.

Photo A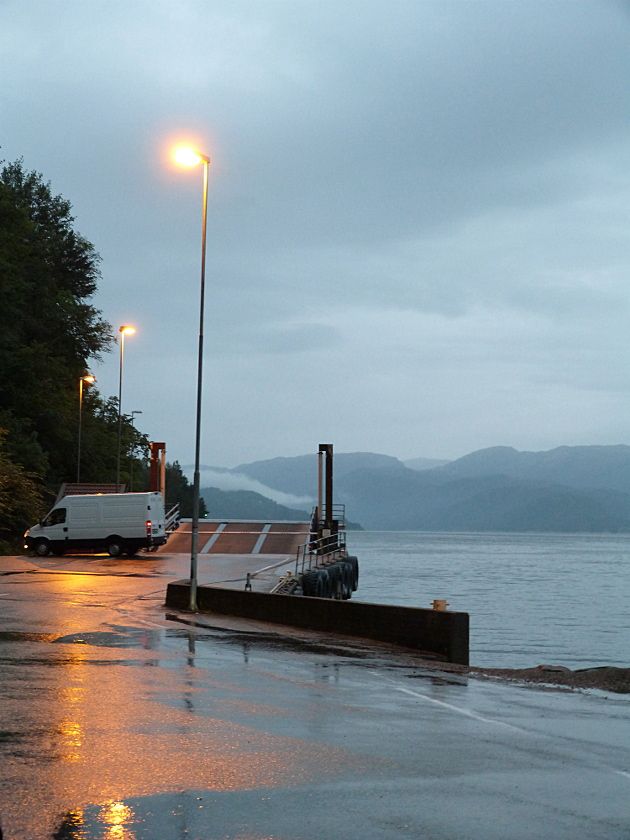 Waiting for the ferry in the early morning, somewhere at the Hardangerfjord.
Photo B
A roadside waterfall at the Hardangerfjord that we passed on the way to the Hardangervidda. That's what I love about Norway: It's not just the big attractions that are stunning: The whole country is bustling with beauty!
Photo C
Little Me on Trolltunga. I promise it's really not scary/dangerous to stand up there! ;) I was freezing, I was tired and I tried to not think about the fact that I still had half of the hike in front. But I couldn't pass up the incredible photo opportunity!
Photo D
A glimpse at the landscape around Trolltunga.
What's your favorite picture of the week?