I took my camera out to play today and I can't wait to show you the results! This 'Photo of the Week' is more of a teaser of all the beautiful shots I plan to show you tomorrow, but there's actually a theme to it this week: Focus.
I've been trying to learn as much about Manual Photography as I can in the past few months and focus is one of the things that I sometimes struggle with. But I took some time today to practice and I feel I have a much better understanding about the technicalities of it now.
I took these pictures at Gamlehaugen in Bergen, but I'll tell you more about this place tomorrow!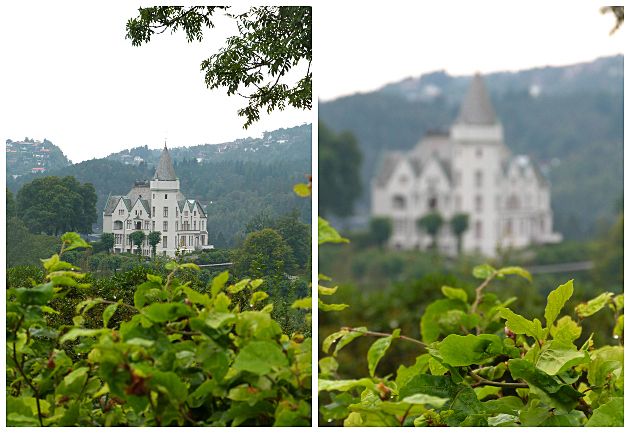 I think it's amazing how much focus can change the tone and atmosphere of a picture. The first one is a standard shot: The attention of the viewer is drawn to the building, it's the focal point of the picture. The leaves are just a framework. On the second photograph, in contrast, the leaves are in focus while the building is a bit blurred. You have an idea what you're seeing in the background, but it's not quite clear. Both pictures show the same thing, but yet they convey completely different emotions. I'd be interested to know: Which one do you prepare and why?
Photo B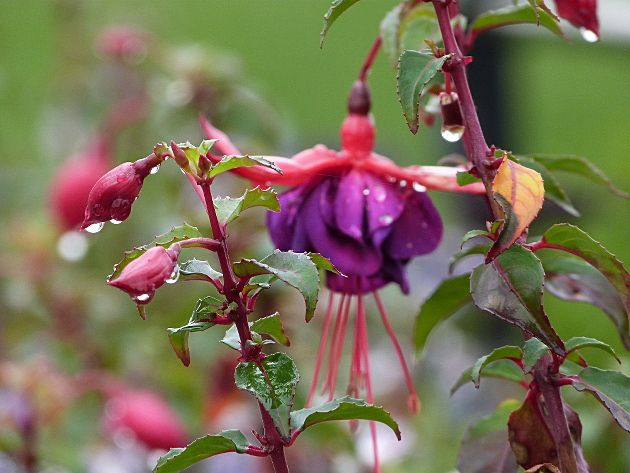 I hope you're spending a fun weekend!