When people think of Norwegian landscape, they typically think of the fjords that are dotted all over the coast. The Fjords are indeed some of the most stunning gifts of nature to mankind, but they're not the only magnificent area you will come across when traveling Norway. Norway is also home to widespread, lonesome mountain ranges, the most famous of which is Jotunheimen. And I'll have to admit: This might be my favorite part of Norway so far.
Jotunheimen is one of the biggest National Parks in Norway and home of Scandinavia highest mountains. It's a paradise for hikers, lovers and nature and everyone who wants to get as far away from the bustle of the cities as possible with the most minimal hassle. In Nordic Mythology, Jotunheimen is the home of the Frost Giants, the archenemies of the Gods in Asgard. A Norwegian poet coined the term in the 19th century because of the areas rough and barren landscape and there could be no better description.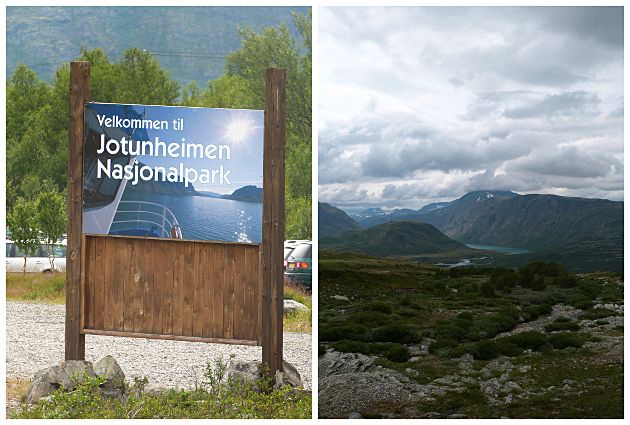 I have a weak spot for places like this – where I feel like I'm worlds away from civilization. Where my own existence is small and insignificant in comparison to the age of the mountains around me. Where the world stops to evolve just around me and I realize that I am not the sole focus of the universe. It's a humbling experience in the best way possible.
There aren't actually any roads within the National Park. You can drive around it (though some road are closed large parts of the year due to weather conditions), but if you want to explore the interior, you have to park your car on the edge of the park and unpack your Hiking Boots.
This is the view on Bessengen, one of Norway's most famous hiking tours. But more on that later this week!
Would you have expected Norway to have landscape like this?