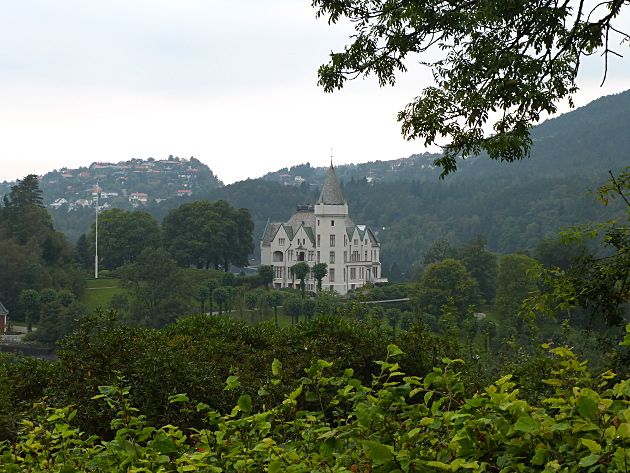 Yesterday, I went on a little photography outing to Gamlehaugen in Bergen. Only a short drive away from the City Center, next to the Nordasvannet Bay, it's the residence of the Royal Family of Norway when in Bergen and a popular recreational ground with the locals.
It was first owned by Christian Michelsen, who was the country's Prime Minister during the abolishment of the Union between Sweden and Norway in the beginning of the 20th century. He had the building (scratch that, why don't we just call it castle?) constructed in the Neo-Gothical British style surrounded by a beautiful landscape garden. I really felt like I was in England!
You can visit the Castle in June, July and August, but the garden is open to the public and pretty much my new favorite place in town. It's so serene, lush and gorgeous – can my backyard one day look like this, too, please?