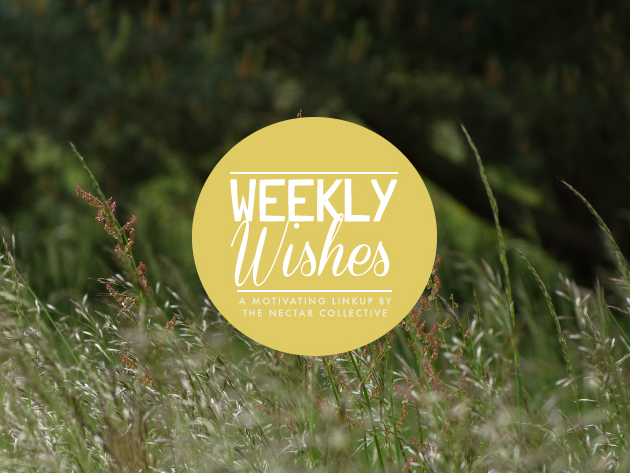 Good news first: After not doing so great on my goals from two weeks ago, I'm glad to be able to say that I did a heck-of-a-lot better this time around. My goal was to get some things organized in life – both in regards to travel and university – and while no travel plans are hammered into stone at this point, things have gotten clearer and will hopefully get planned concretely in the near future.
Speaking of travel: I'm going to London this week! And I couldn't be more excited. Not only will I finally get to see my boyfriend again (it feels like I haven't seen him in years!), but I will also get the opportunity to explore a city that I have been dreaming about visiting for the longest time. I have a feeling that London and me are going to hit it off! I've been twice in the past, but it's been years and while this gave me the chance to have a love affair with another great European city, I am more than ready to go to England again.
Which brings me to this week's goal: To just live in the moment and take everything in that life and the city have to offer. To finally eat out again. To not have to faint when ordering a drink. To walk along random streets and find beauty in hidden places. Quite simply: To enjoy myself to the max.
Here are some things I look forward to doing in London the most:
I love cooking, but I also love eating out which is nearly impossible to do though in Norway without breaking the bank. London is famous for its great food scene, though, and I am planning to take advantage of that.
London may be super expensive when compared to European prices, but I think that in comparison to the Norwegian price level nothing seems quite as bad anymore. It will be refreshing to go to a Grocery store and not have to pay 30 NOK (3,70 Euro) for a chocolate bar.
There are so many great cultural delights around London that I don't even know where to start! I am glad that I will have more opportunity to visit in the future, because I'm sure that one visit won't be enough. From the British Museum to the Tower of London and Westminster Abbey, I have a long, long list that most likely will be impossible to finish this time, but hey, that just means I have to come again! ;)
I've been dying to go shopping again! Fashion is something that on occasion I am not interested in at all and on a different occasion am totally enamored with. Currently the latter is the case (blame it on Fashion Week) and since London is one of the world's fashion capitols I can't wait to hit up some awesome stores. Topshop, here I come! :)
In case you've been to London already: What are your favorite places there? Please share in the comments if you have any recommendations!