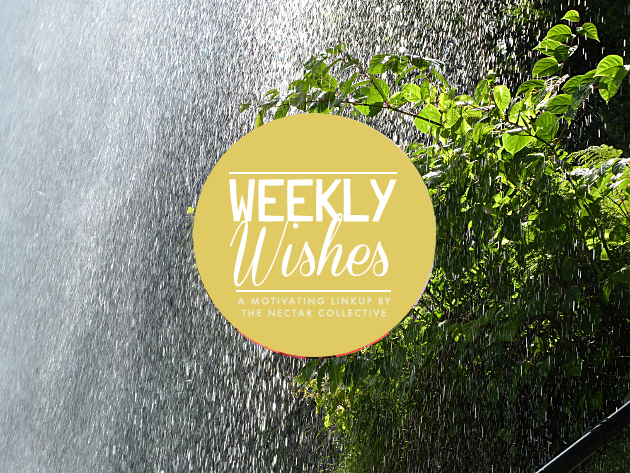 It's been a while since I've last written a 'Weekly Wishes' post because I was on the road traveling and making goals (or rather achieving them) aside from 'Take lots of pretty pictures!' and 'Enjoy your trip!' didn't seem too fruitful. But I'm back now and planning to do these regular again!
My goal for this week is to make a home for myself here in Norway. I've been here for two weeks now and so far it's been an emotional rollercoaster. There have been a lot of highlights (Norway is a stunning country!), but also some substantial lowlights and I think it has to do with the fact that I still haven't really come to terms with the fact that this is going to be my home for the next year.
When I went to Canada in 2008 and then later spent two summers in Paris, I never really felt like an outsider. My time in France was always so short that the end was in sight when I first arrived, so it wasn't really an issue and in Canada I lived with a great host family that made me feel welcome from the very beginning. But this time, the situation is different and these emotions aren't something I was expecting. I'm sure all you expats out there will know what I am talking about.
But back to the goal: I don't want to feel like an outsider – I want Norway to become my home, if even just for a short period of time and I think it all starts with myself. My attitude hasn't exactly been the best and I believe that keeps me from enjoying my time here to the max. Maybe I'm just being a Drama Queen right now and my mixed feelings about being an expat in a LDR will go away as time goes on, but I'd rather not take the chance. My goal is therefore to practice positive thinking everyday: When I find myself going down a negative road in my head, I will stop and direct my thoughts in a different direction, even if it's just 'Wow, I love these shoes!' or 'The sun is shining for once!'. Your thoughts can be your own worst enemies, but I'm prepared to fight them.
And to consider some more practical matters, I also want to make my place more homey. My friend Erika is doing the same in her current 'Weekly Wishes' series and I want to jump aboard that train. I already have some decoration, but it still lacks some personality and I would like to change that in the days/weeks to come. It's a bit challenging since I won't be able to take most decoration items back to Germany with me and don't want to feel like I'm throwing away money. However, I believe that our surroundings greatly affect our mindset, so I want to make sure I feel at ease where I live.
What are your tips to making a home in a new place?