Hey there,
is there anybody who still remembers who I am? If that's not the case then I'm not really surprised, because I almost completely disappeared from the blogging scene over the last month. I am finally settled in Norway now, though, and you can expect a lot of exciting posts over the next couple of weeks because I am going to start recapping my recent Norwegian travels (aka the reason I was never online) today! The last month has been filled to the brink with life in all its forms: Norway is a ridiculously stunning country which made travel a pleasure, but at the same time I also struggled because moving abroad proved harder on my emotions than I expected. It was a month of emotional ups and downs and while this rollercoaster of feelings still hasn't ceased, I can slowly feel myself adjusting to expat life.
The first Norwegian stop of our Itinerary was Oslo, the capitol of Norway. And to be honest, I didn't go with the highest expectations. Prior to arriving, I hadn't heard a whole lot about this city, but many people seemed to agree that it wasn't a very exciting city. Now, Oslo really isn't the hub of the world – but it is also not the giant village it is sometimes made out to be. Compared to other big Norwegian cities, Oslo has a very distinct character: It's Norway's most urban and grand city and when you're visiting there's no doubt that you're in the capitol and therefore the centre of the country.
It's not my favorite Norwegian city (you will have to wait to find out which city is!) and I wouldn't put it on a 'Must-Visit'-List for your first trip to Europe, but if you're passing this city on your travels to Norway, it would be a shame to just use it as a transit place.
Karl Johans Gate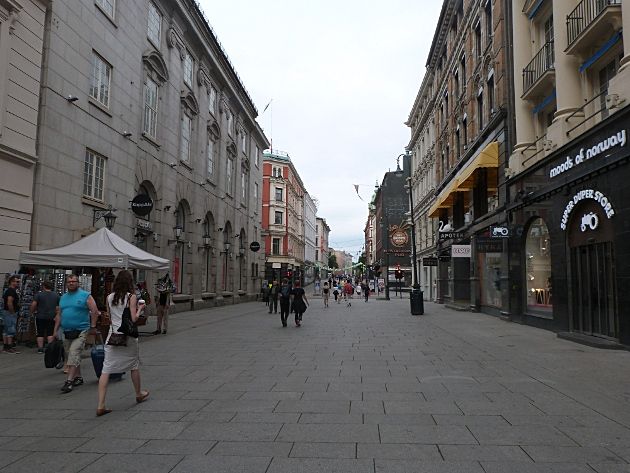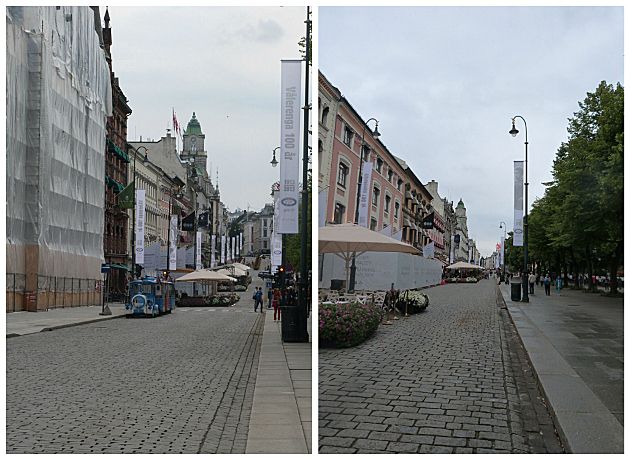 The Karl Johans Gate is the heart and centre of the city. It goes all the way from the train station to the Royal Palace and after having traveled to the four biggest cities in Norway, I can safely say that this road is as close to a grand boulevard as you're going to get in this country. The part of the road starting from the train station is completely reserved for pedestrians, so you don't have to be afraid of being run over by a car while strolling from shop to shop. While walking along the street, you will pass the Storting, Norway's parliament building (doesn't it remind you of a medieval castle a bit?), and the obligatory Grand Hotel…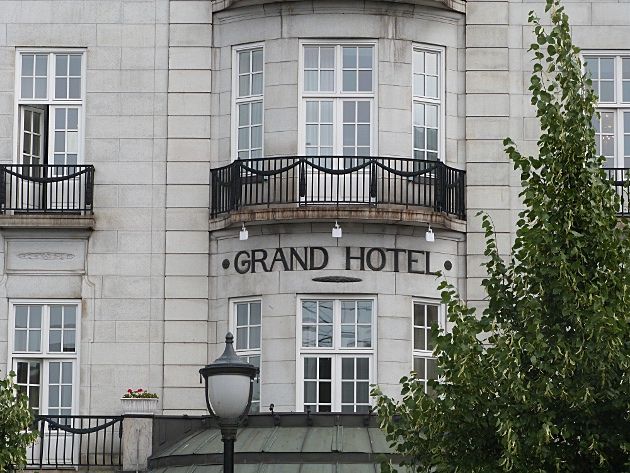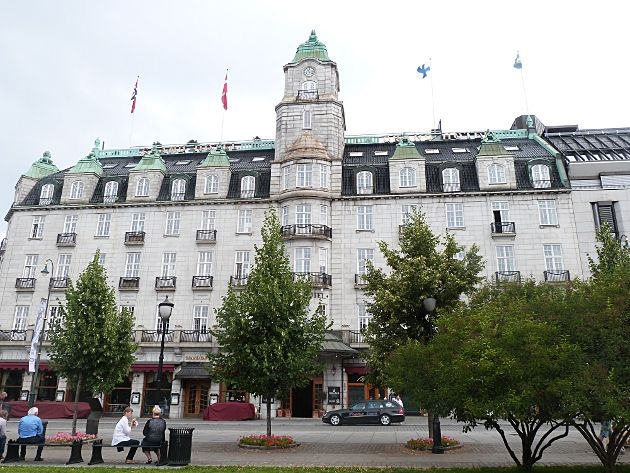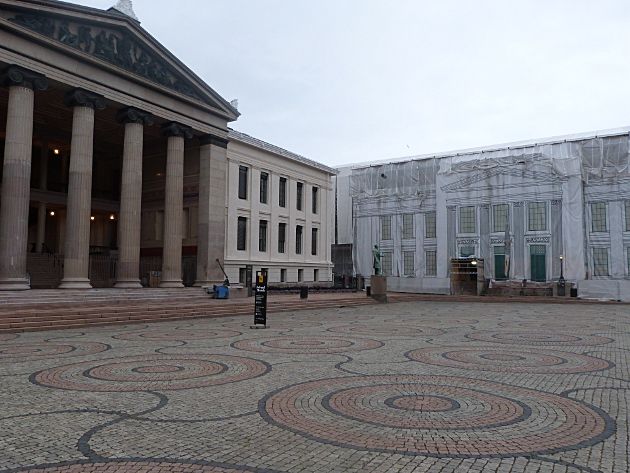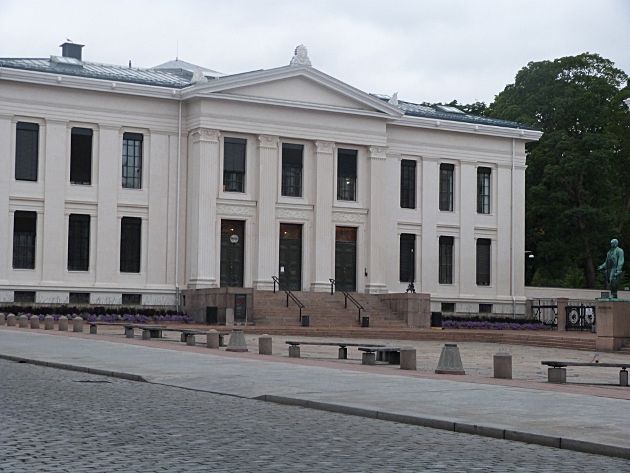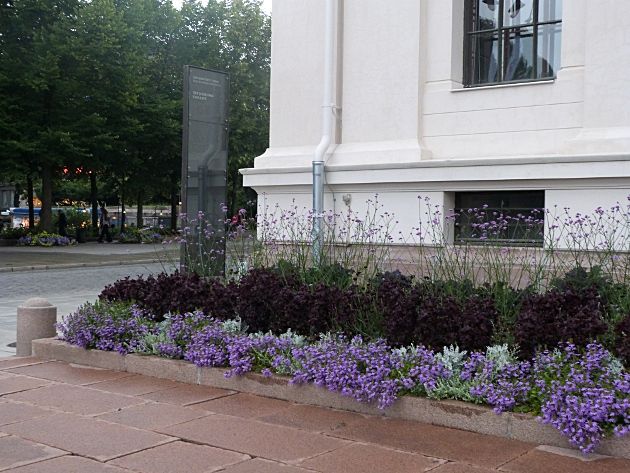 … until you pass some beautiful buildings of the University of Oslo. The one above is the Faculty of Law – can I please study here? At this point, the street has been opened to cars and for a second you might not be so sure whether you're in Norway or France. It's only a few more meters until the Royal Palace, in front of which there is currently a construction site.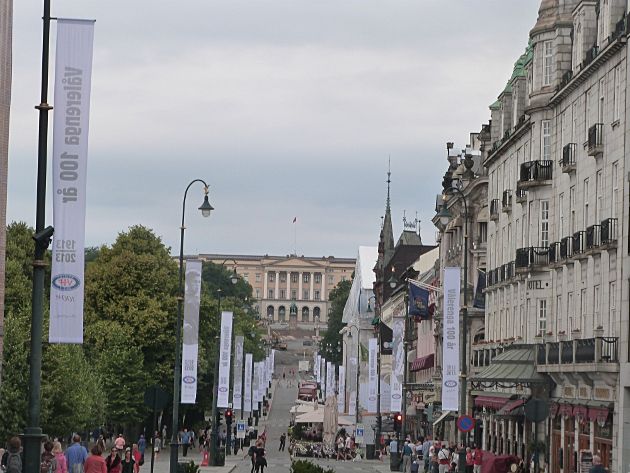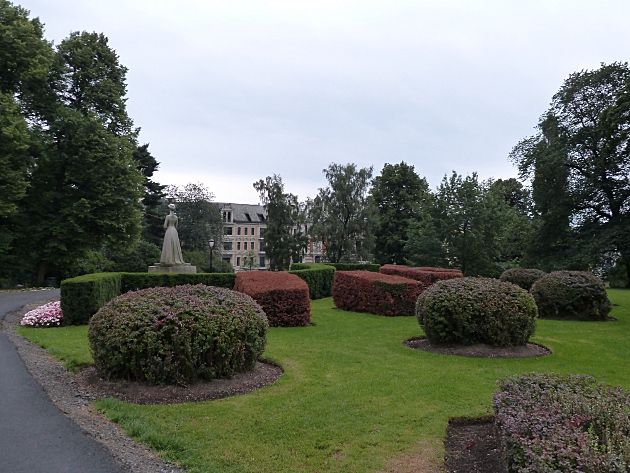 Askerhus Fortress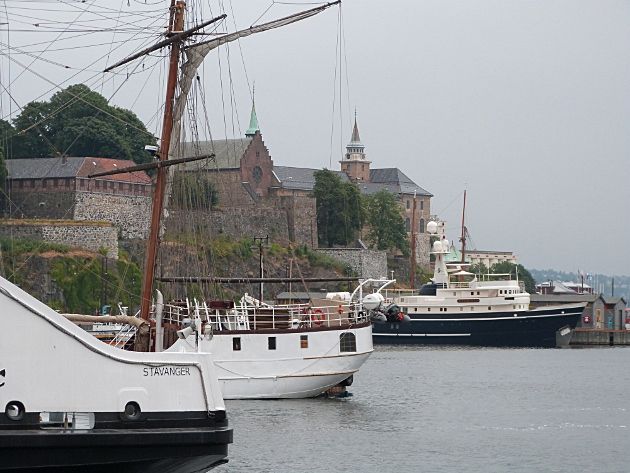 One of the sights of Oslo is Askerhus Fortress. Located right by the waterside, some of its parts are dating as far back as the 13th century. The interior is open to visitors and still used for official state banquets. Visiting Askerhus was a breath of fresh air for me as a castle veteran: I have visited many castles and palaces in Central Europe over the last couple of years and have come to notice that there's a certain similarity between all of them because they're all built in the same architectural style.
Askerhus is different, though, and that's what makes it so interesting to visit. It has a bit of a rustic feel and is not nearly as grand as your average French palace, but there is something incredible humble (instead of decadent and over-the-top) that seems much more relatable.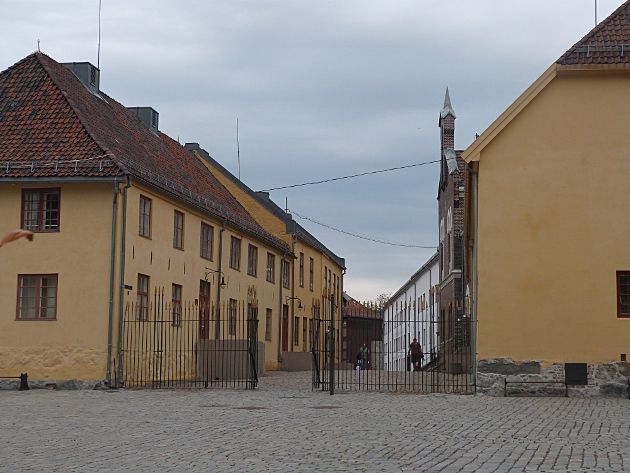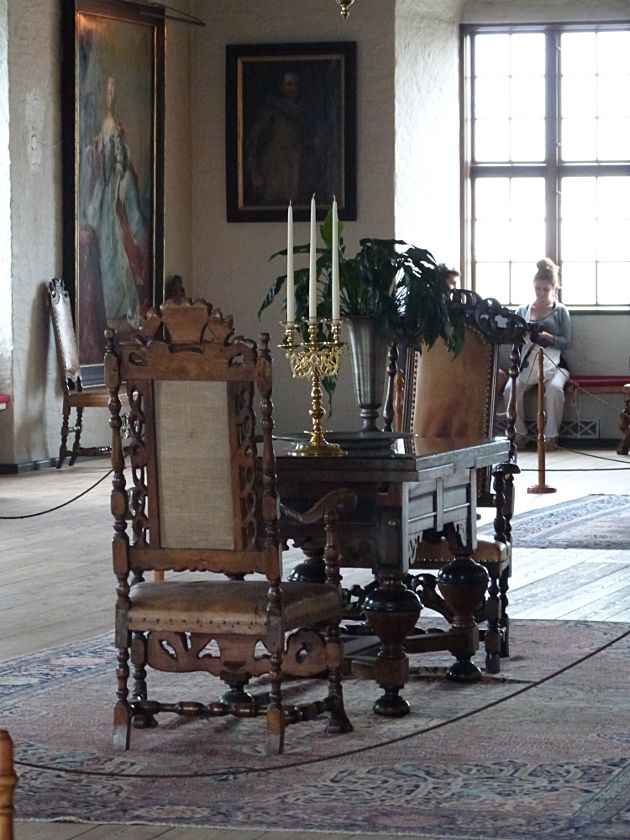 The Harbor
My favorite part of Oslo (or any Norwegian town for that matter) was the harbor. There are fish restaurants, fancy yachts, expensive apartment buildings and a whole armada of sea gulls. All in all it's a relaxed place, though, that is perfect for an evening stroll and I imagine the scenery is beautiful for a dinner occasion.
The Nobel Prize Museum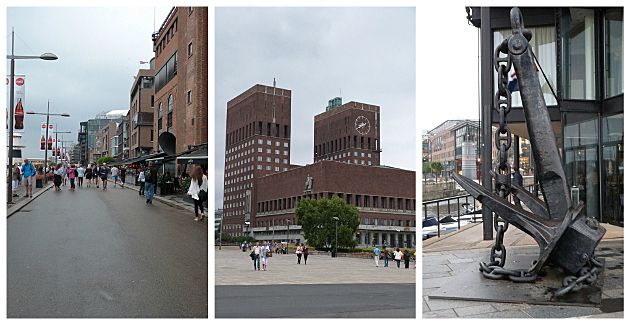 The building in the middle is the town hall of Oslo. Not going to lie, it sort of reminded me of a dystopian movie…
Have you ever been really surprised by a place you have visited?