The good news first: I'm back online! After two weeks of traveling Norway and arriving at my final destination for the year to come, I finally have proper access to the Internet again and I can't wait to share my latest adventures with you all. I have missed blogging a lot – I only now begin to realize just how much! I can't wait to get back into posting regularly and interacting with you all and I'm sorry if I never answered your tweets/comments – I'm trying to do better again from now on. ;)
Yachts in Oslo // Hiking in Jotunheimen // Sunshine in Trondheim // Incredible Nature on a ferry trip
I'll start my travel recaps soon, but at first I wanted to share a little overview of our trip through Instagram. I love stalking everybody else's lives on Instagram, but for some reason I never really got into sharing tons of pictures myself, usually because I simply forget. This time, I tried to remind myself of it, though, and I'm really happy I did. It's a great way to stay connected while being on the road!
A view of the Trollstigen Road // Cruise ships in the Geirangerfjord // A view of the Geirangerfjord // Some unknown Fjord
Roaming Sheep // The Stave church in Kaupanger // Naeroyfjord // Waiting for the ferry at the Sognefjord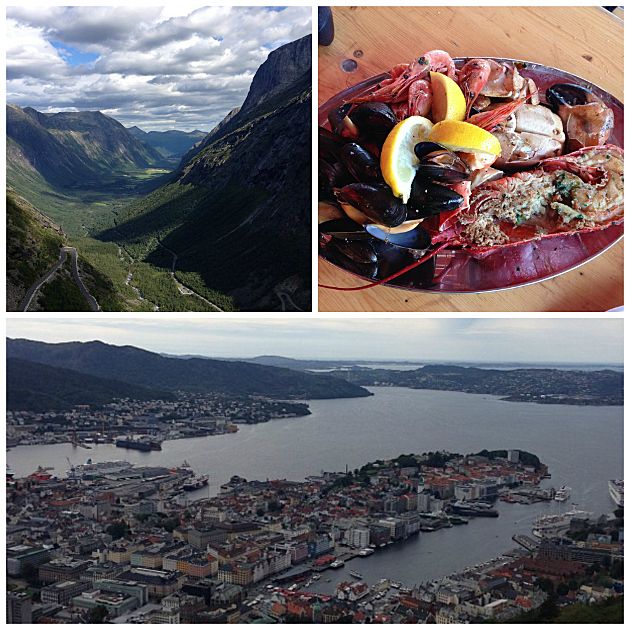 Trollstigen again // Seafood Platter // A view of Bergen
If you're interested in seeing more pictures in the weeks to come, you can follow my Instagram account (@MelanieFangting) here.
Linking up with Belinda and Bonnie for Travel Tuesday!