I thought it was about time that I updated my 'About me' page. Over the last few weeks, I have gotten incredibly passionate about blogging and I feel like I am finally starting to find my own voice. I still have some insecurities, but I'm trying to take it one step at a time!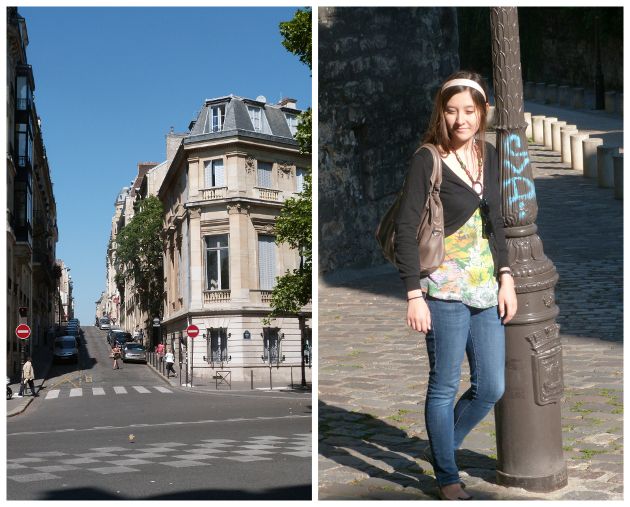 I was born and raised in Germany, but left my nest in 2008 at sixteen to be a Foreign Exchange Student in Alberta, Canada for a year. I quickly fell in love with English, living abroad and exploring the world. After my return to Germany and while finishing up Secondary School, I spent two summers studying French in Paris. To this day, I am convinced that there's no better city to first be eighteen in than Paris.
After school, I started studying law in Southern Germany and met my love and best travel companion, Samuel. In the summer of 2012, we set off to a quick journey to Scotland and I began to fully realize that I love to travel, to explore the world and get to know new cultures. It is my goal for life to travel to as many places as I can and to make the most amazing memories doing so.
I started blogging as a means to share the photographs of our Scotland travels. I'm still new to photography and it is slowly, but surely becoming a passion of mine. Since the beginning, my blog has evolved to a place where I share my thoughts and writings about not only travel, but also lifestyle. I have grown especially attached to blogging over the last few weeks and I'm excited to see where this particular journey will take me!
I am currently preparing for a study abroad stay in Norway starting later this summer and I can't wait to share snippets about traveling the country and being an Expat in Scandinavia! And since my boyfriend will be studying abroad in London, you'll most likely find me sharing some British adventures as well.
I am half-Chinese, half-German, but like to think of myself as a Cosmopolitan (not the cocktail, by the way). Sadly enough, I don't speak Chinese, but I'm taking classes at university and don't let go of the hope that one day I will be able to have a conversation in Chinese. My two dream-travel destinations are French Polynesia and New Zealand. But in the end, I really want to visit as many countries as I can.
When I am not busy studying, blogging or dreaming up my next travels, I love to read and cook. I might just be the only person that reads cook books for fun! I love getting creative in the kitchen and then enjoying the fruits of my labor. I'm also a writer by heart and try to use my blog as a way to work on my writing skills.