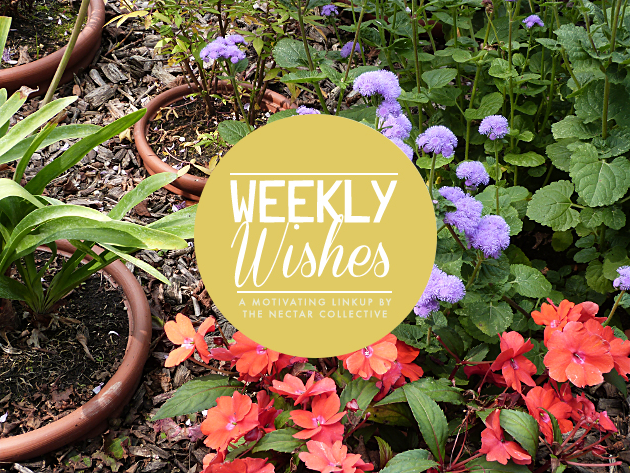 I feel like I should change the name of this series from 'Weekly Wishes' to 'Melanie goes to Norway and crazy in the process' because looking at my latest posts and my current state of mind, this seems a more adequate title. I'm leaving Germany at the end of this week and I can't believe this has come up so fast! I actually feel a bit overwhelmed by the prospect of living in another country soon – much more overwhelmed than when I went to Canada. Don't get me wrong, I'm excited, but at the same time oh so nervous.
My goal for last week was to savor my time in Germany and I don't know if I've done such a good job at that. I spent lots of time with Samuel, but apart from that I feel like all I ever do is run around preparing things for my upcoming move. I don't really have time to just stop and rest for a moment. I fear that I am missing out on something and frankly, it's just stressing me out.
So, this week my goal is to worry and stress out less about my move. I know it's yet another abstract wish, but something that I really, really hope to accomplish this week. Every time I feel overwhelmed by things, I will take a step back and a deep breath and tell myself that everything will be fine. After all, I already decided that this year is going to be fabulous – I just need to remind myself of that more often.
I think this feeling is completely natural, when you're standing at the beginning of a new chapter, whether it's moving abroad, starting a new job or changing schools. Change is scary, because we don't know what's coming next, but at the same time change is also essential for a to move forward. Life should never be stagnant. Life should always be moving and every once in a while, that's going to require us to be nervous and unsure of things.
But in the end, our fears from now will seem silly, the change that we were so nervous about will have become a comfortable routine and we will wonder how we have lived before.
How do you deal with change?
I'm linking up with Melyssa from The Nectar Collective for Weekly Wishes.